Written by SGN Scoops Staff on April 14, 2015 – 12:02 pm -
Legendary Icon Welcomes Gospel Music's Best to her Hurricane Mills, TN Ranch.
Martins, Goodman Revival, McKameys, Karen Peck & New River Among Others Announced as Initial Performers
Nashville, TN  – Initial performers for the 2015 Loretta Lynn Gospel Music Festival were announced today via SingingNews.com. Jeff Sneed, talent director for the festival, announced the first round of artists to include
The Martins, Goodman Revival, the McKameys, Karen Peck & New River, Angie Primm, the Freemans, High Road, Dennis Swanberg
and
the Sneed Family.
The 2015 Loretta Lynn Gospel Music Festival takes place
September 12 & 13, 2015
at the legendary singer's ranch in historic Hurricane Mills, TN.
"We're extremely excited to announce the initial slate of performers," said Jeff Sneed. "We are thrilled that Loretta has, once again, decided to welcome some of the best in Gospel music to her ranch!"
More performers will be announced at a later date.
For those arriving early
on Friday
night,
September 11, 2015
, there will be a special bon-fire and sing-a-long beginning at
8:00 PM
Loretta Lynn's Ranch in Hurricane Mills, TN is the perfect destination for this amazing weekend of Gospel music. The full-service RV park features primitive camping, pools, canoeing, paddle boats and more. Guests can also tour Loretta's plantation home, the Butcher Holler Home Place, and her brand-new 18,000 square foot "Coal Miner's Daughter" museum.
Tags:
Angie Primm
,
Dennis Swanberg
,
Goodman Revival
,
High Road
,
Karen Peck & New River
,
Loretta Lynn Ranch
,
Southern Gospel News
,
the freemans
,
The Martins
,
The Mckameys
Posted in
announcements
|
Comments Off

on LORETTA LYNN RANCH ANNOUNCES INITIAL PERFORMERS FOR THIRD ANNUAL GOSPEL MUSIC FESTIVAL
Written by SGN Scoops Staff on June 3, 2014 – 8:56 am -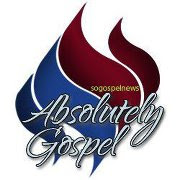 NASHVILLE, Tenn. – The administrators of AbsolutelyGospel.com are proud to announce the dates and talent line-up for the 15th Annual Absolutely Gospel Music Fest.
This year's Music Fest is set to run from Monday, July 14, 2014 through Friday, July 19, 2014. The event will again be held at the River of Life Church in Smyrna, Tennessee and is absolutely free to the public. Concerts start nightly at 7:00 p.m. CST. Doors open at 6:00 p.m. CST.
The week-long concert event will feature some of the biggest and brightest names in Southern Gospel this year. Included in this year's Music Fest are as follows: Monday – Daryl Williams Trio, The Goulds, Three Bridges, The Tacketts, The Browders, and Aaron and Amanda; Tuesday – Lori Jonathan Trio, Russ Taff, Angie Primm, The Sneed Family, Tim Hill, and HIGHROADIII; Wednesday – The Anchormen, The Bowlings, The Lefevres, The Hoskins Family and Freedom Quartet; Thursday – Gold City, The Williamsons, The Freemans, Jim Sheldon and The Dunaways; Friday – Southern Sound, Wilburn & Wilburn, The Mark Dubbeld Family, Jeff Stice and The Childress Family..
Deon Unthank of AbsolutelyGospel.com said, "We are so excited about this year's Music Fest. Every year our supporters trust us to bring in the very best this genre has to offer, and we know that they will think that this year is no different!"
As in years past, this year's convention will remain free to the public. A love offering will be taken each night. Artist listing is subject to change without notice.
For more information, feel free to email the site at deon@absolutelyGospel.com . More details can be found at http://www.absolutelygospel.com or by calling (615) 545-5315.
****
Tags:
Absolutely Gospel Music Fest
,
and Aaron and Amanda; Tuesday - Lori Jonathan Trio
,
Angie Primm
,
aryl Williams Trio
,
russ taff
,
Southern Gospel News
,
The Browders
,
The Goulds
,
The Sneed Family
,
The Tacketts
,
three bridges
,
Tim Hill
Posted in
announcements
|
Comments Off

on Artists Announced For 2014 Absolutely Gospel Music Fest