Written by Staff on June 3, 2019 – 2:32 pm -
Dental Care By Dr. Greg Grillo
Many people feel anxiety when it comes to going to the dentist. However, for children with special needs like autism spectrum disorder, the unfamiliar environment of a dental office can make going to the dentist much more difficult. I have been practicing family dentistry for 17 years and it is my goal to ensure that a patient is as comfortable as possible during their visit.
I wanted to highlight some ways to help children and patients with autism at the dentist. Here is a list of tips that my patients have used in the past to have successful dental appointments.
1. Ask Questions
Talking to your child's dentist and asking questions that you may have is essential to the success of your child's dental appointment. Some common questions that parents ask are:
    – Do you have any specialized training for caring with patients with special needs?
    – What accommodations can be made for my child?
    – Do you have any videos or books to help prepare for my child's appointment?
These are just a few questions to get you started, but no question is a bad one, so ask your dentist anything that may be on your mind. Remember, that as a parent, you are in control of your child's dentist appointment at all times. If at any time you feel uncomfortable or can sense your child becoming too overwhelmed, speak up.
2. Schedule Familiarization Appointments
Familiarization or desensitization appointments are scheduled prior to an actual dental appointment and are a great way for children with special needs like autism to see the dental office and meet the office and staff members. If your child struggles with sensory elements, scheduling one of these appointments could be very beneficial.
Most dentists are more than willing to schedule these as it's their goal to ensure the comfort of their patients. Your child will be able to become familiar with this new environment before any work is done on their teeth. This will make it easier for them on the day of their actual appointment as they will have an idea of what to expect and recognize the staff members.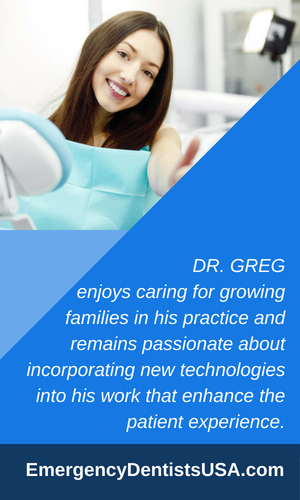 3. Use Visuals and Social Stories
Visuals can be used in a number of ways to help overcome sensory issues at the dentist. They can be used while preparing for your child's dental appointment and at the appointment itself. Before the visit, you can create social stories about a dentist appointment that can allow your child to see what it may be like. You can also look up photos of your dentist and their office online which is another way for your child to make that visual connection of what the dentist appointment will be like.
Using visuals during your child's appointment can be a great tool too. If your child has a favorite movie or TV show, consider bringing an iPad or portable DVD player to their visit to help distract them from what is happening in their math. Likewise, a favorite toy or fidget item can help be a great distraction from the work that the dentist is doing.
4. Reduce Wait Times
If your child is feeling anxious about the dentist, it's important to reduce their time having to sit in the waiting room before their appointment. When you schedule their visit, schedule it at a time that is best for your child whether it be in the morning or afternoon. Talk to your dentist and their staff members ahead of time to see if your child can get their appointment started right away. If there is going to be any wait time, ask if your child can wait in the car. This can help ease some anxieties surrounded around their dental visit. Dentists are good about making accommodations unique to a child's needs to feel free to ask for whatever will be best for your child.
5. Establish Dental Care Routines
Having a good dental care routine at home will help make your child's dental appointment easier. Your child should be brushing and flossing every single day. This is a great way for them to become familiar with the feeling of toothbrushes and it's an opportunity for you to teach them of the importance of dental care. Brushing and flossing can be a fun thing that you and your child can do together as it begins to become a habit in your child's life. Another great way to practice good dental care is by eating a healthy, nutrient-rich diet. This is a great way for your child to try new foods and find ones that they enjoy best.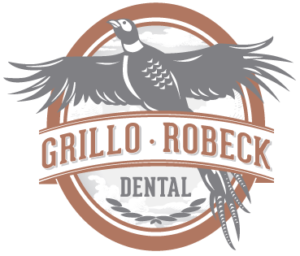 While the dentist office can be an overwhelming place with a lot of unfamiliar sensory elements, there are many ways you can work to make going to the dentist a positive experience Your dentist will be more than willing to work alongside you and your child to make them as comfortable as possible. Embrace the learning experience of taking your child to the dentist and while it may be challenging at first, successful dental visits are possible so never give up.
Dr. Greg Grillo, D.D.S., is the dental expert at Dentably, a website that answers concerns about special needs dentistry. You can find out more at www.emergencydentistsusa.com/dentably/ or https://autismjourney.org/author/dr-greg-grillo/
By Dr. Greg Grillo, special to the SGNScoops Magazine. First published April 2019.
Read the May SGNScoops Magazine Online HERE
Download SGNScoops Magazine On PDF
HERE
Find SGNScoops Magazine On Facebook
HERE
Listen To Todays Gospel Music
HERE
Read the April 2019 SGNScoops Magazine containing features relating to Autism Awareness HERE
Tags:
Autism Awareness
,
Dental care
,
Dr. Greg Grillo
Posted in
causes
,
sgn scoops magazine
|
Comments Off

on AUTISM AWARENESS: Help a Child with Special Needs at the Dentist
Written by Staff on April 19, 2019 – 12:58 pm -
We are happy to present the SGNScoops Magazine for April 2019. This is the month of Easter, Resurrection Sunday, Good Friday, and the celebration that comes with knowing Jesus Christ, our Lord, is alive!
We are thrilled to feature the Tribute Quartet on our cover. Justin Gilmore has written the feature which shares all of the news you want to know about one of Southern gospel music's favorite quartets. Find out what Gary Casto is looking forward to this year.
April is also Autism Awareness Month, and we are honored to share the story of Nolan Urbates, as told by Angela Parker. Dr. Greg Grillo helps us understand the special attention needed when giving dental care to children with special needs.
Robert York brings us up to date on the King's Heralds, Cheryl Smith talks to the mom of Karen Peck and New River, and Les Butler introduces us to his friend, Earle Wheeler of the Marksmen Quartet.
Special thanks to Dr. Bill Dykes who talks to a pastor who has experienced some deep valleys, Dr. Rudy Holland. Suzanne Mason reviews a new movie, The Pilgrims Progress, in time for Easter viewing. All of this, plus radio charts, the DJ Spotlight, new release reviews, the Publisher's Point and the Editor's Last Word.
Thank you all so much for your continued support and feedback about the SGNScoops Magazine. We appreciate your emails and we are thankful for all of our readers, as well as our faithful writers. I hope this month brings you all a renewed enthusiasm for everything you do for Jesus. He is Almighty God and He wants to be your friend today. If you want to meet Him, please contact any of our staff or email me at 
lorraine@sgnscoops.com
. Have a wonderful month!
Read the latest edition of SGNScoops Magazine HERE
Download the latest edition of SGNScoops Magazine
HERE
Tags:
April 2018 SGNScoops Magazine
,
Autism Awareness
,
Earle Wheeler
,
gospel music
,
SGNScoops Magazine
,
The King's Heralds
,
The Marksmen Quartet
,
Tribute Quartet
Posted in
announcements
,
artists
|
Comments Off

on April 2019 SGNScoops Magazine
Written by Staff on April 20, 2018 – 8:40 am -
What Is Autism? 
Autism spectrum disorder (ASD) is a developmental disability of great complexity; signs appear during early childhood typically and affect a person's ability to communicate, and interact with others. ASD is defined by a certain set of behaviors and is a "spectrum condition" that affects individuals differently and to varying degrees. There is no known single cause of autism, but increased awareness and early diagnosis/intervention and access to appropriate services/supports lead to significantly improved outcomes. Some of the behaviors associated with autism include delayed learning of language; difficulty making eye contact or holding a conversation; difficulty with executive functioning, which relates to reasoning and planning; narrow, intense interests; poor motor skills' and sensory sensitivities. Again, a person on the spectrum might follow many of these behaviors or just a few, or many others besides. The diagnosis of autism spectrum disorder is applied based on analysis of all behaviors and their severity.
In 2016, the Centers for Disease Control and Prevention issued their ADDM autism prevalence report. The report concluded that the prevalence of autism had risen to 1 in every 68 births in the United States – nearly twice as great as the 2004 rate of 1 in 125 – and almost 1 in 54 boys. The spotlight shining on autism as a result has opened opportunities for the nation to consider how to serve families facing a lifetime of supports for their children. In June 2014, researchers estimated the lifetime cost of caring for a child with autism is as great as $2.4 million. The Autism Society estimates that the United States is facing almost $90 billion annually in costs for autism. (http://www.autism-society.org/what-is/, April 20, 2018.)
Faces of Autism by Angela Parker
People often ask me, "What is Autism to you?"
Well, I'd have to say that Autism, to me, is a lot of different things. It's been many things to me over the last 18 years. It has been tantrums, late nights, stimming (short for self-stimulatory behavior, behaviors that may include hand- flapping, rocking, spinning, or repetition of words and phrases), schedules, worried days, Individualized Education Program (IEP) Meetings, therapy sessions, repetition, behaviors, among many other things.
However, it has also been big smiles, goofy jokes, huge laughs, unexpected hugs, reaching goals that we thought were unattainable, unimaginable pride and more love than any mother could ever hold in her heart. I wouldn't trade any of it for the world.
I never knew that my whole world would be surrounded by the most awesome kids, including my own son, niece and nephew.
I've been blessed to not only have a son with Autism, but also a niece and nephew. I believe that God only gives His most precious gifts to those He trusts the most. I keep asking God if He's sure He trusts me so much.
The challenges began 18 years ago in January and haven't stopped, but God has seen us through every step of the way. One of our latest struggles, for instance, was Algebra 1. Without it, my son, Christian, couldn't graduate.
I worked as hard as I could with my son to get him through Algebra 1 so he could graduate, and now he'll be graduating in December. I couldn't be more pleased. This will be the most exciting moment of my life. Words can't describe it.
My niece, Kylie, and nephew, Zach, also have an amazing mom that is an awesome Autism advocate for them. I love her for that. They have such a supporting mom. Not all Autism Spectral Disorder (ASD) kids have that luxury, unfortunately.
Two years ago I was blessed again to be able to start working with Developmentally Delayed children at a place called Early Autism Project. God blessed me with the ability to learn quickly on the job. Before I knew it, I was a Behavior Therapist working with some of the most amazing kids ever. The kids and the families loved having us there because they knew we were there to help.
So, when someone says "What is Autism?" I have to ask them if they mean scientifically or personally. Because the meanings are so different for me and a lot of other Autism caregivers.
By Angela Parker, special to SGNScoops website.
Download The latest PDF Version Of SGNScoops Magazine HERE
Find SGNScoops Magazine On Facebook HERE
Listen Online To The Best In Todays Gospel Music HERE
Tags:
Angela Parker
,
autism
,
Autism Awareness
,
sgnscoops
Posted in
causes
,
Christian interest
|
Comments Off

on Autism Awareness Month: Faces of Autism