Written by Staff on May 25, 2016 – 10:34 am -
Brian Free and Assurance (BFA) announce the release of their Live Redeemed Challenge, an online journey that takes an in-depth look at their new project, Live Like We're Redeemed.  The ten week journey takes visitors not only into the message of each song recorded on the project, but presents a new challenge with each successive week.
Group owner Brian Free states, "Our Live Like We're Redeemed CD has a heavy theme of grace woven throughout. Every song has a purpose. There are so many facets to the project – whether you are a fan of Praise & Worship, Country Music, Southern Gospel, Christian Rock and the like, or a Quartet fanatic, this project will speak to you.  We are taking folks on a ten week online journey that explores the glorious grace God has extended to each of us, and we are doing it in a very personal way."
During the next ten weeks, those who participate in the Live Redeemed Challenge will dig into the message of each song recorded on the project, discover the Gospel truths contained within, and look inward to see how those truths apply to their personal lives.  Brian Free & Assurance extend an invitation to everyone to take part in the challenge by visiting: http://www.redeemedchallenge.com.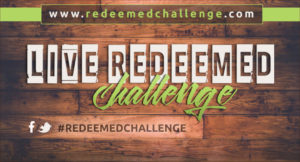 Candace Mills of Ex Nihilo Media explains, "We are thrilled to present an online platform which allows visitors to explore the message of each song from this new project in a unique way.  Rarely do you find a CD that can comfort, encourage and fill your soul with hope, revealing a cohesiveness of the Holy Spirit's leading for a special project in due season. Those who visit the Redeemed Challenge website will experience the album in a uniquely distinctive manner."
About Brian Free & Assurance:  Brian Free and Assurance has been traveling full time in Gospel Music for over 22 years and are the recipients of multiple Dove Awards; most recently, Southern Gospel Performance of the Year for "Say Amen" in 2014.  The group was chosen by BBC to represent Elvis Presley's love of Gospel Music on That's Alright Mama, a Tribute to Elvis Presley. They have made a number of notable television appearances, including TBN, Gospel Music Channel, Prime Time Country (TNN), The "Today Show" (NBC), and 27 of the "Gaither Video" series.  With 34 years of experience, Brian Free is the genre's most awarded tenor.  To learn more about Brian Free & Assurance visit their website:  http://www.brianfreeandassurance.com.
More Southern Gospel News here.
Tags:
BFA
,
brian free and assurance
Posted in
announcements
,
artists
|
Comments Off

on Brian Free and Assurance Release Live Redeemed Challenge
Written by SGN Scoops Staff on May 23, 2013 – 8:12 am -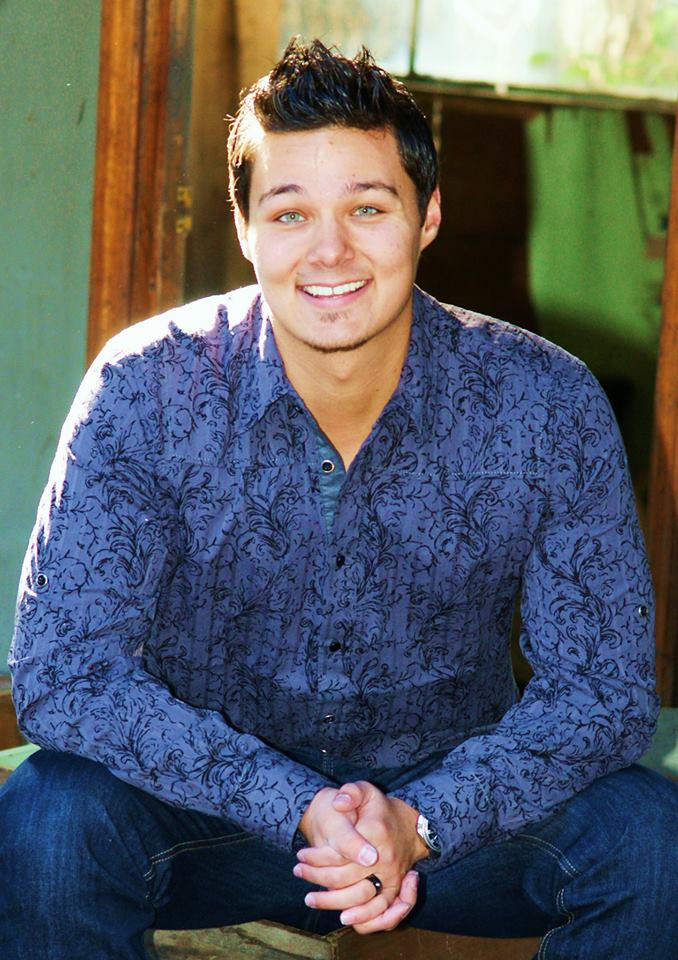 Douglasville, GA – Brian Free announced today a decision has been made in filling the baritone position. Joining the BFA family will be Mike Rogers of Kinston, NC who fans will recognize from his recent position as lead singer for the Dixie Melody Boys. Mike will join the group on June 20th at the Memphis Quartet Show.
Twenty-four year old Mike shares, "The warmth and humility from Brian and the guys when I auditioned made me feel this was truly a God-thing, and confirmed for me that I wanted to be a part of their ministry. BFA is very family-oriented, which means a lot to me. Ministry is important, but after God, family is top priority. Quartet music doesn't get any better than BFA. They are top notch, and I am honored to join them."
Brian states, "When I received the audition info for Mike I was very impressed with his vocal ability and the gift to deliver a song. After spending some time with him, his wife Bekki and daughter Coraline at my home, I knew he was the one God had sent to be a member of our family. I love his heart and the love he has for people. He will be a wonderful addition to BFA.
Having over 300 people apply for the job, it was a hard decision due to all the talent I heard. I want to thank each person who took their time and effort to apply for the position. I am truly honored that so many wanted to be a part of our ministry. I know God has a place and time for you to use your talent for him."
Brian Free & Assurance's first single I Want To Be That Man off their current project, Nothing But Love, went to number one the month of February on the Singing News Charts. Their follow up single, Calvary's Cry has quickly climbed the charts and currently holds number six for the month of May.
To keep up to date with Brian Free & Assurance visit their website at: http://www.brianfreeandassurance.com/
Tags:
BFA
,
Brian Free & Assurance
,
Dixie Melody Boys
,
I Want To Be That Man
,
Memphis Quartet Show
,
Mike Rogers
,
southern gospel
,
Southern Gospel News
Posted in
announcements
|
Comments Off

on Brian Free & Assurance Announce New Baritone