Written by Staff on May 31, 2018 – 10:21 am -
In the early 1980s, I was working with the Singing Americans. As Ed Hill and I were working to fill some dates, Paul Belcher called the office to say he had heard good things and wanted to book the group.
"Whiter Than Snow" had just hit the top five on the music charts, and people were talking. As Paul and I talked, one date led to another. And as the story goes, the rest is history. That day a long-term friendship began with Paul Belcher Promotions.
Promoting gospel music comes easily to a man who has had a 45-year love affair with gospel music.
"Mom and Dad use to book artists in churches in Michigan," Belcher said. "I went to an all-night singing in Detroit (with the) Blackwoods, Statesmen, Thrasher Brothers, and Speer Family in one package. I was hooked. I thought I would like to try this. I could not have done this without my mom. I wasn't old enough to sign contracts.
"I started promoting gospel music in 1973. My first concert was in Detroit with the Hopper Brothers and Connie. I was 17 when I booked them the first time. This year makes our 45th year of promoting Southern gospel music concerts in a ticketed format."
Belcher has been influenced by some of gospel music's most noted icons.
"I go back a long way," Belcher said. "When you have dealings with J.D. Sumner, James Blackwood, Hovie Lister, Brock Speer, Martin Cook, Howard and Vestal Goodman, Les Beasley, Wendy Bagwell, and Roy Carter … there's history right there."
Some of gospel music's best men mentored and coached Belcher in concert promotions.
"Martin Cook of the Inspirations gave me sound advice about promoting the right artist and was always suggesting ideas," Belcher said. "Claude Hopper (was) very business minded, always a friend, but never shy about giving me pointers. Promoter W.B. Nowlin from Fort Worth, Texas, I bought a half interest from him in the Battle of Songs in the 80s. He taught me about packaging the right artists together, who to use, and who to stay away from."
Over the years, the art of promoting concerts has truly changed.
Tags:
blackwoods
,
gospel music promotion
,
hoppers
,
Inspirations
,
Paul Belcher
,
W.B. Nolin
Posted in
artists
,
sgn scoops magazine
|
Comments Off

on A Gospel Music Love Affair with Paul Belcher by Charlie Griffin
Written by SGN Scoops Staff on April 28, 2014 – 8:44 pm -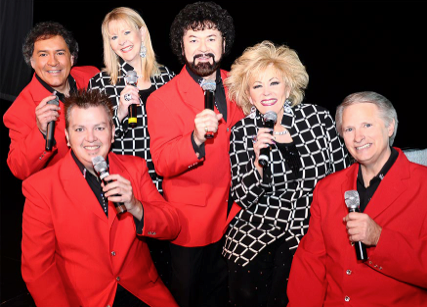 Pigeon Forge, TN – It's a year of celebration as The Blackwoods – one of the most famous names in American music culture – celebrates fifteen years in Pigeon Forge, TN marking their show as one of the longest performing acts on the parkway. Over 10 million tourists from around the globe make their way to Pigeon Forge and the Smoky Mountains every year and many of those have fallen in love with the music, comedy and genuine spirits of RW & Donna Blackwood and their talented cast.
"We love bringing the "Blackwood sound" to so many people from all across the globe every week," said RW Blackwood. "For so many years, we traveled all across the world and now they come to us – we love meeting people from all over!" Donna Blackwood continues, "We love the people and beauty of Pigeon Forge and they've made us feel right at home from the first day – welcoming us with open arms and loving hearts. You won't find a more beautiful setting or more loving people than those right here in Pigeon Forge."
Truly, Pigeon Forge feels like home and home just got a little sweeter. The 2014 season of the "Blackwood Variety Show" finds RW & Donna welcoming some familiar faces to the stage. "The old saying 'things are better the second time around' surely is true," says RW Blackwood. "We are excited to welcome two former Blackwood members – Tana Lonon Rogers and Dave Emery – and can't wait for our friends to see them!"
Tana Lonon Rogers joined the group in 1975 fresh out of Lee College and was a part of the group during their fast paced career with radio hits such as "Stop and Smell the Roses," "Turn Your Radio On," and their Capitol Records hit, "Sunday Afternoon Boatride." Tana comments: "I am thrilled to once again be with RW & Donna. RW & Donna are like family and it's an extreme joy to share the stage with them for two-hours every morning singing songs people love to hear! We have a unique opportunity to entertain and still proclaim the Gospel in this theater setting."
Dave Emery performed with the Blackwoods in Branson for their 1997 season and later went on to sing with the Chuck Wagon gang for several years. "It is so good to be back with RW and Donna. I feel at home on stage with the Blackwoods, because they make feel like I am part of the family."
Completing the group is Jonathan Kunkle and Brad Smith.
The "Blackwoods Morning Variety Show" is performed every morning except Friday and Monday at the Smoky Mountain Opry in Pigeon Forge. The show, produced by Fee Hedrick Family Entertainment Group, features something for every member of the family – from the vocal harmonies of the Blackwoods to the side-splitting comedy of Bob & Marty Hamill and their cast of "characters." The Fee Hedrick Family Entertainment Group also produces the Comedy Barn, Hatfield and McCoy and the 2014 winner of "Best Show," the Smoky Mountain Opry Ultimate Variety Show. Adult tickets are $29.95, plus tax. Children 11 and under are $9.95, plus tax. Tickets are available by calling (865) 428-SHOW (7469). Groups of 20 or more qualify for group rates, available by calling 1-800-768-1170. The Smoky Mountain Opry Theater is located at 2046 Parkway in Pigeon Forge.
For more information on the Blackwoods, visit www.BlackwoodsShow.com.
For more information on Fee Hedrick Family Entertainment Group, visit www.FeeHedrick.com.
Tags:
blackwoods
,
Pigeon Forge TN
,
Southern Gospel Music Pigeon Forge
,
Southern Gospel News
Posted in
announcements
|
Comments Off

on BLACKWOODS CELEBRATE 15 YEARS IN PIGEON FORGE, TN
Written by Scoops Staff on October 17, 2009 – 10:53 am -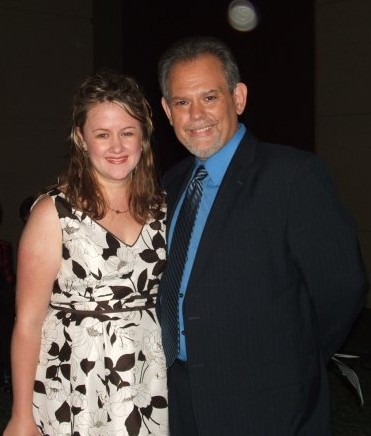 HOMEWOOD, Ill. – YMR Music Productions, owner of the Branson Gospel Music Convention, is announcing a series of concerts, entitled Give the Gospel, which will be held across the country to benefit local charities. Concerts are being planned in several selected cities to promote community involvement and support organizations that give and serve those areas.
Kelly Burton, CEO of YMR Music Productions explains, "The current American economy presents a problem for most of us, but sadly, the charities that help those most in need are also being hit the hardest. YMR Music Productions would like to give supporters and fans of gospel music an opportunity to give back to their communities while enjoying the music they love and receiving ministry as well."
The first concert in the series will take place on Friday night, November 6, 2009 in Lebanon, Missouri. YMR Music Productions will present a night of gospel music featuring The Ascension Quartet, Rod Burton, and the legendary Ron Blackwood and the Blackwood Quartet. This concert will partner with The Pregnancy Support Center of Laclede County, serving Lebanon and the surrounding areas.
Ron Blackwood says, "I am personally very excited about using gospel music to benefit more than its audience. All of us involved feel strongly that we must use our calling to give to as many people as we can a message of hope and a tangible hand whenever we can."
The concert will take place at the Cowan Civic Center in Lebanon and will start at 7:00 p.m. Tickets are $10.00 and available now by contacting the YMR Music Productions office at (708) 960-0111.
Additional concerts in the Give the Gospel concert series will be announced over the coming weeks and will pair some of the best loved names in gospel music with regional artists in selected cities. The concerts will feature a low ticket price with profits going to the selected charities.
The website for YMR Music Productions, LLC. is currently being developed. For more information, visit www.rodburtonmusic.com.
Tags:
blackwoods
,
events
,
ymr music productions
Posted in
gospel events
|
Comments Off

on YMR Music Productions Announces Give the Gospel Concert Series to Support Local Charities
Written by Scoops Staff on September 30, 2009 – 7:05 pm -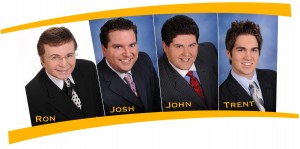 Nashville TN- Homeland Recording artist Ron Blackwood and The Blackwood Quartet have been selected and given the opportunity to participate as a performing artist at the 2009 Farm Aid event in St. Louis Missouri.
The Blackwoods are the first gospel music artist ever to be invited to perform after over 20 years of events that showcased many top secular artists. The event will take place this weekend Sunday October 4th as an all day event with over 100,000 spectators expected to be present. The Blackwoods will share several of their Southern Gospel Music selections along with the message of the Gospel as they occupy the stage with such talent as John Mellencamp, Dave Matthews, Billy Joe Shaver, Gretchen Wilson and Willie Nelson.
Ron Blackwood states "It is such an honor to be invited to this great event. Willie Nelson has been a personal friend of mine for many years and to receive this privilege to share Jesus with many who have not heard the gospel of Christ or that are familiar with Southern Gospel Music is a joy to be included."
Farm Aid started as a benefit concert on September 22, 1985, in Champaign, Illinois, held to raise money for family farmers in the United States. The concert was organized by Willie Nelson, John Mellencamp and Neil Young, spurred on by Bob Dylan's comments at Live Aid earlier in that year. (Dylan said, "I hope that some of the money…maybe they can just take a little bit of it, maybe…one or two million, maybe…and use it, say, to pay the mortgages on some of the farms and, the farmers here, owe to the banks….") Nelson and Mellencamp then brought family farmers before Congress to testify about the state of family farming in America. Congress subsequently passed the Agricultural Credit Act of 1987 to help save family farms from foreclosure.
Today, Farm Aid is an organization that works to increase awareness of the importance of family farms, and puts on an annual concert of country, blues and rock music with a variety of stars. The board of directors includes Nelson, Mellencamp, Neil Young, and Dave Matthews. Young's speeches about the environment are a highlight of the annual shows.
Ron Blackwood and The Ron Blackwood Quartet recently signed an recording agreement with Homeland Entertainment Group and their first Homeland Project will be released in early February 2010.
Tags:
blackwoods
,
events
Posted in
artists
|
Comments Off

on Ron Blackwood and The Blackwood Quartet Added to Line Up at Farm Aid 2009