Written by SGN Scoops Staff on June 9, 2011 – 9:53 am -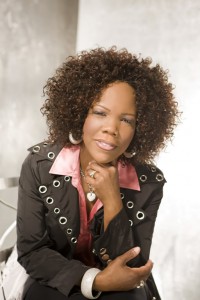 NASHVILLE, TENN. (June 9, 2011) – Singer LYNDA RANDLE announced today the June 13, 2011, launch of her daily radio program, "LIVING IN THE MOMENT" which will air multiple times daily on BOTT RADIO NETWORK. "Living In The Moment" is a one minute commentary of encouragement about daily living.
The program will initially launch as part of BOTT RADIO NETWORK and air Monday-Friday mornings. BOTT RADIO NETWORK (BRN) broadcasts over 88 stations, reaching into 15 states with a combined coverage of 40 million people, plus nationwide over Sky Angel and worldwide on-line, including Facebook and Twitter.
LYNDA has built a large following through her concerts and through appearances on TV around the world as part of the Gaither Homecoming Concert Series. For over 13 years she has performed with Gaither as part of his immensely successful live tours and events, while also doing her own concerts and events, including her "Woman After GOD'S Own Heart" women's conferences. LYNDA'S popular hit song, "God On The Mountain" has become an anthem to many with its reminder that GOD is "the GOD of the mountain and the GOD of the valley".
Bott Radio Network founder Dick Bott became friends with LYNDA and her husband Michael through various ministries events that they participated in over the past 2 decades in the Kansas City, Missouri area. Subsequent conversations led to Bott expressing his desire to have LYNDA offer her encouragement to millions more by launching a radio program that would air on the network.
"Living In The Moment" is produced by BRN and is recorded at the BRN studios in Kansas City, KS. The programs are written by LYNDA RANDLE who draws from her own life experiences as well as from many people who have influenced her over the years. In addition to Lynda's one-minute daily commentary program, the second phase that will begin soon is a 30-minute Saturday program that will include special guests and music as Lynda deals with current issues that face the body of Christ today.
LYNDA joins a distinguished list of guest speakers on BRN that includes Chuck Swindoll, David Jeremiah, Dennis Rainey, Ravi Zacharias, Tony Evans, Jay Sekulow and many more.
Tags:
Bott Radio Network
,
Chuck Swindoll
,
David Jeremiah
,
Dennis Rainey
,
Gaither Homecoming
,
Jay Sekulow
,
LYNDA RANDLE
,
Ravi Zacharias
,
Sky Angel
,
Tony Evans
Posted in
breaking news
|
Comments Off

on LYNDA RANDLE LAUNCHES DAILY RADIO PROGRAM
Written by SGN Scoops Staff on May 19, 2011 – 4:10 pm -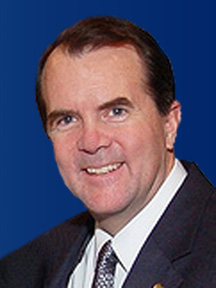 OVERLAND PARK, Kan., May 19, 2011 /Christian Newswire/ — Bott Radio Network (BRN) is pleased to announce the launch of a new mobile app for Android phone users. This new, free app complements the BRN iPhone app, which was introduced in December of 2010. "Once the iPhone app hit the market, we saw an instant demand for an Android app," said BRN President and CEO, Rich Bott.
This latest addition to the growing array of listening options available to BRN listeners is a strategic part of the company's forward-thinking approach to technology and new media. "We're active on Facebook and Twitter, which is actually where we observed a significant amount of the demand for the Android app," Bott explained. "Smartphone users are a growing segment of our audience, and we are pleased to accommodate Android users."
With the new BRN Android app, users can access the BRN programming schedule, connect with and support their favorite broadcast ministries, and enjoy a crystal clear digital audio signal of BRN's quality Bible teaching, Christian news and information, 24/7 wherever they go.
Founded in Kansas City in 1962, Bott Radio Network currently broadcasts its format of Quality Bible Teaching with Christian News and Information on 88 radio stations, reaching into fifteen states with a combined coverage of 40 million people. BRN also is heard nationwide on SkyAngel Channel 202, worldwide online at bottradionetwork.com, Apple TV, iTunes Radio, and on smartphones, including the Bott Radio iPhone app and the new Android app. You can find Bott Radio Network on Facebook at facebook.com/bottradionetwork and follow them on Twitter at twitter.com/bottradio.
Tags:
Bott Radio Network
,
Christian Radio
,
SkyAngel
Posted in
announcements
,
christian entertainment
|
Comments Off

on Bott Radio Network Launches New Mobile App