Written by SGN Scoops on April 22, 2013 – 10:11 am -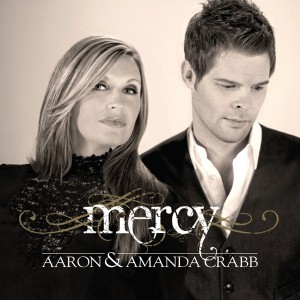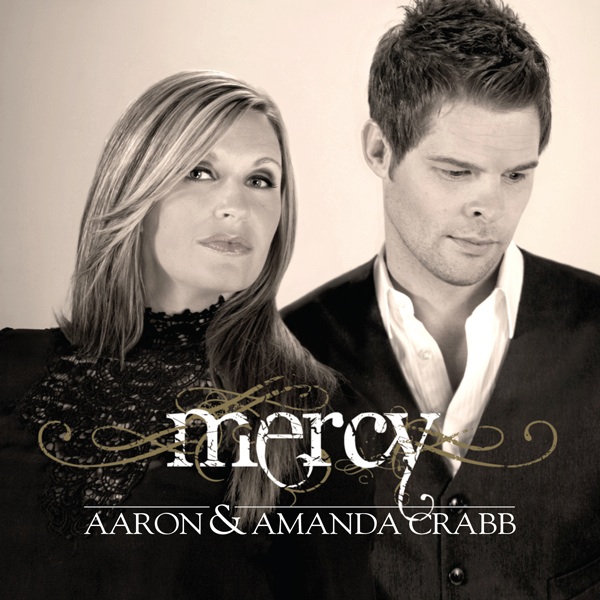 NASHVILLE, Tenn.—Dove Award-nominated singer/songwriters and worship leaders Aaron & Amanda Crabb take the national spotlight for multiple appearances this week, as their highly-anticipated fourth recording, Mercy (Difference Media/Capitol Christian Distribution), bows tomorrow to critical acclaim.
Aaron & Amanda Crabb are slated to appear tomorrow on Daystar Television Network's flagship program, "Marcus & Joni," where they will perform several selections from Mercy. Reaching over 100 million households in the United States and over 680 million households worldwide, Daystar is the fastest growing faith-based television network in the world. In addition, the couple will be featured on an upcoming broadcast of "Life Today with James and Betty Robison," which airs throughout the United States and Canada and reaches millions of homes in Europe, Australia and New Zealand.
Highlighting Mercy—among new recordings from such artists as Amy Grant, Alan Jackson and Hawk Nelson—in the "Reasons to Sing This Spring" feature,WatchGMCtv.com says, "Take The Crabb Family's unmistakable Aaron Crabb with his wife Amanda's angelic additions and the results are just as appealing to southern gospel audiences as they are the mainstream country scene…"
In addition, CCMMagazine.com's April issue gives the album a four-star review: "Mercy incorporates the finest elements of country and gospel, invests straightforward messages of Christian hope and features two of the sweetest voices gracing gospel's recent memory."
This Sunday San Antonio's Cornerstone Church will live-stream the official Mercyalbum release party on the ministry's GETV.org at 6:30 pm CT. The event, which will feature surprise special guests, will be highlighted by Aaron & Amanda Crabb's performance and the duo responding to questions from fans.
Co-produced by Aaron Crabb and Ben Isaacs (The Oak Ridge Boys, The Isaacs),Mercy features 11 songs revealing a decidedly country direction for the duo, including the project's debut mainstream country radio single "I'm Learning," and the multi-format Christian radio single "Take Him To The Place."
Aaron Crabb gained prominence as a member of the groundbreaking Crabb Family, one of the most popular acts in Southern Gospel music with more than 10 Dove Awards and three GRAMMY® nominations to their credit. Since the group disbanded in 2007, Aaron & Amanda Crabb have released three acclaimed projects as a duo—2008's Dove-nominated After the Rain, 2009's CD/DVD Live at Oaktree, and 2010's Love With No End. The couple serve as worship leaders at San Antonio's Cornerstone Church.
Difference Media is a division of Cornerstone Church, founded and pastored by John Hagee. The label features some of the leading names in Southern Gospel music, including Aaron & Amanda Crabb, Canton Junction, Matthew Hagee, Tim Duncan, The Cornerstone Sanctuary Choir, John Hagee and The Hagees. A non-denominational evangelical church with more than 20,000 active members, Cornerstone Church is home to John Hagee Ministries, which telecasts Pastor Hagee's radio and television teachings throughout America and to 245 countries around the globe. The ministry also operates GETV, a 24/7 online television and video on-demand broadcast of sermons and original programming, as well as music videos and performances by Difference Media artists (www.getv.org).
Difference Media recently signed an exclusive distribution deal with Capitol Christian Distribution (formerly EMI CMG Distribution). Mercy is the label's inaugural release under the new agreement.
Tags:
Aaron and Amanda Crabb
,
amy grant
,
ccm magazine
,
daystar
,
DIFFERENCE MEDIA
,
Hawk Nelson
Posted in
announcements
|
Comments Off

on AARON & AMANDA CRABB TAKE NATIONAL SPOTLIGHT AS CRITICALLY ACCLAIMED MERCY BOWS
Written by SGN Scoops on October 5, 2012 – 3:17 am -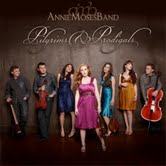 Los Angeles, Calif. (Oct. 4, 2012) – On September 25,th Annie Moses Band's highly anticipated release Pilgrims and Prodigals, debuted to critical acclaim. The project garnered praise from music critics across the nation including Worship Leader, Christianity Today and Examiner, among others.
"If modern rock is now the Christian mainstream then the Annie Moses Band is the new alternative. The family of accomplished and classically trained, award-winning musicians (who play practically ever stringed instrument used in an orchestra) offer up a full menu of road-ready fare for the pilgrim and prodigal in all of us." –Worship Leader
 "An eclectic blend of classical, jazz, folk, some Celtic undertones and even a new twist on a few more contemporary musical pieces –including innovative renderings of 'Love Song' (Elton John) and 'I Got a Name' (Jim Croce) – Pilgrims & Prodigals showcases the band's versatility and beautiful harmonies." – Examiner.com
 "…a cover of Jim Croce's 1970 hit, 'I Got A Name,' and Annie's tongue-in-cheek 'Girl of Constant Sorrow,' are big wins." – Christianity Today
 "The six siblings that comprise the Annie Moses Band have built an impressive platform with their blend of disparate classic genres into one modern package. Pilgrims and Prodigals is perhaps their best work to date with a strong mix of eight original tunes and five covers. Their arresting take on "Poor Wayfaring Pilgrim" is particularly stunning."-CCM Magazine
 Pilgrims and Prodigals features 13 diverse tracks which blend the captivating styles of classical, jazz, folk, and a fission of Celtic. Eight songs on the album were written or co-written by members of the group, while five other tunes such as "Poor Wayfaring Pilgrim" and "Girl of Constant Sorrow" received inventive re-imaginings.
Coinciding with its album release, the Annie Moses Band also filmed the music video for the first radio single "Blush." The video was directed by award-winning filmmaker, David Kiern, and is set inside the glamorous Rippavilla Plantation (a historic mansion infamous for its ghosts located near Nashville, Tenn.). It was the band's goal to find a perfect backdrop for the radio single that marries a nostalgic message with a modern edge.
"'Blush' questions our culture's cynicism and speaks a timeless truth with powerful relevance," says Annie Wolaver, lead vocalist and violin player. "It's a song that yearns for a return to the beauty and dignity of innocence."
In support of the album's release and their upcoming music video, the band also recently connected with Moody Radio, USA Radio, the AFA Journal, and AllAccess.com to share the purpose behind the project.
"What listeners and readers will learn is that every song on the album caters to the belief that everyone is on a personal journey, whether one is finding their way back home or they are running from it," says Wolaver.
Additionally, Annie Moses Band recently re-launched its website at www.anniemosesband.com with new graphics, images from the Pilgrims & Prodigals photo shoot and new video content. The newly reconfigured website also allows fans to listen to the band's previous projects.
For the latest information on Annie Moses Band please visit: http://www.anniemosesband.com/.
Tags:
Annie Moses Band
,
ccm magazine
,
Christianity Today
,
examiner
,
moody radio
,
worship leader
Posted in
announcements
|
Comments Off

on PILGRIMS & PRODIGALS RECEIVES PRAISE FROM MUSIC CRITICS NATIONWIDE