Written by SGN Scoops on November 6, 2013 – 12:50 pm -
NASHVILLE, TN (November 7, 2013) – Add Celine Dion's name to an ever-growing list of artists who call on Wayne Haun for his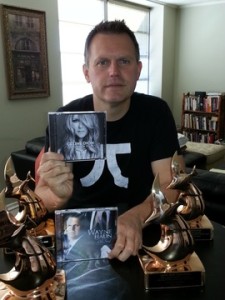 arranging expertise.
iTunes acknowledges that Celine Dion became a bestselling artist based on her "emotional, lushly orchestrated pop ballads," so even the low-key Haun will admit that orchestrating two songs on her newly-released recording, "Loved Me Back to Life," is an accomplishment for which he is grateful.
Jessica Simpson, Rayburn, J. Mark McVey, and Earl Scruggs are just a sampling of other
mainstream artists who have hired Haun, but in typical fashion, he shows appreciation for those who have opened the door to make such opportunities possible. "I really need to thank producers Tricky Stewart and especially Aaron Pearce for asking me to play a small role in their stellar production. Aaron has always been a great collaborator and friend."
In an already gratifying year, the 4-time Grammy nominee and 3-time BMI Music
Award winner recently garnered attention as he released his debut jazz vocal recording through StowTown Records and Provident/Sony Distribution. With fresh interpretations of timeless love songs and classic Broadway tunes, Wayne Haun's "Old Soul" CD took the number one spot on the iTunes Jazz chart for two days — a chart that included Harry Connick, Jr., and Dave Koz. In all, the project remained in the iTunes Jazz Top 10 for a full week.
Haun also continues to be thankful for the support of the GMA/Dove Award voters, as
2013 added 4 more honors to his total. This year, his name was called for both producing (Jason Crabb's "Inspirational Album of the Year" and "Southern Gospel Performance of the Year") and songwriting ("Bluegrass Recorded Song" and "Country Recorded Song").
As co-founder and co-owner of StowTown Records, Vine Records, and Sunset Gallery
Music, the East Tennessee native continues to write and arrange as a staff songwriter for Lillenas, while touring full-time as the musical director for Ernie Haase and Signature Sound.
About StowTown Records
Founded in 2011, StowTown Records reflects the musical vision of Ernie Haase and Wayne Haun, and is the creative home for Ernie Haase & Signature Sound, The Perrys, Doug Anderson, Devin McGlamery, The Collingsworth Family, Beyond the Ashes, The Browns, and selected classic music from The Cathedrals, their legendary bass singer, George Younce, and The Cathedral Family Reunion. Distributed worldwide through Provident/Sony Distribution, this independent label has quickly garnered industry attention with multiple GMA/Dove Awards and chart-topping releases from their
highly-respected artist roster. For more information on StowTown Records, visit
www.StowTownRecords.com.
Tags:
aaron pearce
,
Celine Dion
,
Dove Awards
,
provident division
,
Southern Gospel News
,
Stow Town Records
,
Wayne Haun
Posted in
announcements
|
Comments Off

on Wayne Haun orchestrates for Celine Dion's latest release
Written by SGN Scoops Staff on July 23, 2013 – 1:02 pm -
Nashville, TN – StowTown Records has released, today, the ten-song collection Old Soul by Wayne Haun. Drawing from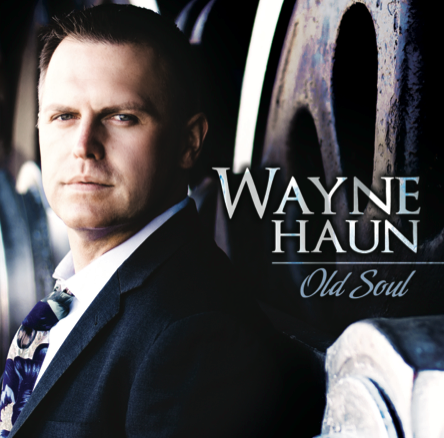 renowned influences such as Frank Sinatra, Nina Simone, Dean Martin, Barbra Streisand and more, Haun takes the listener on a musical journey to a "time gone by."
For years, the multi-awarded Wayne Haun has been known throughout the music industry as the "go-to" producer for exquisite orchestrations. Working with a variety of accomplished artists – The Perrys, Jessica Simpson, Ernie Haase & Signature Sound, Celine Dion, Jason Crabb, Earl Scruggs and countless others – he is known as "the genius" and has enough awards and nominations to prove it. Now, Haun, let's the world in on another one of his many talents, as a top-notch "crooner."
Wayne Haun comments: "I listened to every genre of music when I was growing up. From Bluegrass to Gospel, Broadway to Jazz, all those influences shaped the musician I am today. When I was introduced to Broadway, Jazz and Big Band – all the amazing and lush instrumentation – I knew I wanted to write, to orchestrate, to create those sounds and I was determined to learn how!"
Containing eight classic tunes, and two brand-new compositions, Old Soul is a musical feast for the ear. With songs like "Give Me The Simple Life," "Are You Havin' Any Fun" (duet with Ernie Haase), "The Sweetest Sounds," "Bye, Bye Baby" and "Here You Come Again" (made popular by Dolly Parton) like you've never heard it before, this is a must-have for any music lover.
Tags:
Celine Dion
,
Earl Scruggs
,
Ernie Haase & Signature Sound
,
gospel music
,
Jason Crabb
,
Jessica Simpson
,
the perrys
,
Wayne Haun
Posted in
announcements
|
Comments Off

on WAYNE HAUN'S OLD SOUL AVAILABLE TODAY
Written by SGN Scoops on March 22, 2013 – 4:14 pm -
GAITHER MUSIC GROUP, NASHVILLE, Tenn.–March 22
nd
—
Love Is Stronger
, the sophomore, studio release from
GRAMMY® Award winner
and
GMA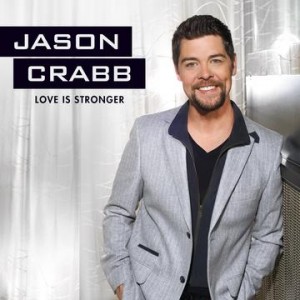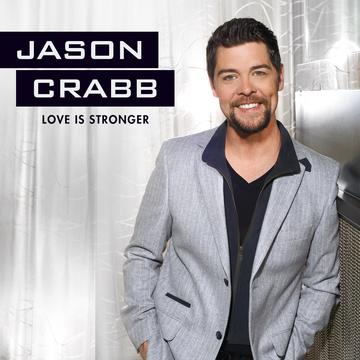 DOVE Awards Artist and Male Vocalist of the Year Jason Crabb
, hit the streets this week coming in at the #1 spot on the southern gospel chart and debuting at #7 on the contemporary Christian music chart, according to Nielsen SoundScan.  The all-new release from Gaither Music Group appeared at #94 on the overall
Billboard
Top 200 chart.
In addition, The Best of the Crabb Family DVD took over the #1 position on the Christian DVD chart and appeared at #11 on on the Billboard Top Music DVD Chart.
"This has been an exciting project for us," stated Barry Jennings, president of Gaither Music Group.  "Jason is an extremely talented artist and having him work alongside Jay, Ed and Wayne for the first time has been a rewarding process. Together they have created a project that honors Jason's musical roots while broadening his appeal to the modern-day church. We are excited by the initial response to the project and believe this will be a career album for him."
Love Is Stronger, produced by three of the industry's award-winning and lauded producers – Jay DeMarcus (Rascal Flatts), Ed Cash (Chris Tomlin, Kari Jobe) and Wayne Haun (Celine Dion, Earl Scruggs), is currently positioned prominently in stores nationwide and among online retailers leading into the Easter season.  It has been featured prominently on tv networks including CTS, Family Net, FFE, GAC, Grace, Vision, RFD, TNN, TBN, Airtime, CTN, Gaither TV, The Walk TV (formerly Legacy), Miracle, TCT and TLN.  Crabb is also the featured artist for Google Play on Android this month.
This much anticipated recording from the 17-time GMA DOVE Award winner has received glowing reviews and attention from The Associated Press, Entertainment Tonight, FOX News, AOL's "The Boot," Music News New York, Huffington Post, Roughstock, CCM Magazine, New Release Tuesday, Nashville Country Club, Christian Music Review, Absolutely Gospel and Breathecast, among others.
"Crabb delivers a cohesive album that showcases the vocal diversity he's known for…."
                                                                                                –Billboard Magazine
"Love Is Stronger finds this southern gospel boy grown up — but not away from his musical roots. A who's who of songwriters put the well-written words in his mouth, but Crabb's own sincerity shines through on every note. Vocally and creatively, he continues to come into his own."
                                                                                                -Rhapsody 
"[Love Is Stronger] is proof positive that Jason really can sing anything (maybe even the phone book!) and blow you away…his booming, warm, big voice speaks for itself.  And on…Love Is Stronger, he pushes said voice beyond anywhere he's been before…."  
                                                                                               HOMECOMING Magazine
Love Is Stronger
, exclusively distributed by Capitol Christian Distribution, is available throughout general market stores and the Christian marketplace in addition to online retailers including iTunes, Amazon and
www.gaither.com
.
About Jason Crabb: 
Grammy® Award winner and 17-time GMA DOVE Award winner Jason Crabb has become known as one of the most respected and diverse vocalists in Christian music.  His soulful, heartfelt vocals have made him a critics' pick and a fan favorite on stages ranging from "The Grand Ole Opry" and the Brooklyn Tabernacle to the Gaither Homecoming arena platforms.  In 2012, Crabb was honored to be awarded with not only the Artist of the Year Award at the GMA DOVE Awards but also the Male Vocalist of the Year Award in addition to the Soloist of the Year Award at the NQC Music Awards. With a string of number one hits and chart-topping singles, a tour schedule of over 150 dates annually, ongoing tv appearances and an all-new recording, this vocal powerhouse's talent is topped only by his genuine personality and concern for others.
Tags:
bill gaither
,
Celine Dion
,
CTN
,
CTS
,
Ed Cash
,
Gaither Music Group
,
Gaither TV
,
GMA Dove Awards
,
Jason Crab
,
Jay DeMarcus
,
kari jobe
,
Love Is Stronger
,
souther gospel news
,
TNN
,
Wayne Haun
Posted in
announcements
|
Comments Off

on Jason Crabb's Love Is Stronger Makes Impressive Debut– Tops the Southern Gospel Chart, Lands in Christian Music's Top 10 Chart and in Billboard's Top 200