Written by SGN Scoops on November 14, 2012 – 4:36 am -
Nashville, TN –Cedarmont Kids® has announced the release of the 46th album in their multi-million-selling series.   The new CD, Gospel
Sunday School Songs, features 15 Gospel classics and spirituals, including Free At Last , a song made famous in the iconic Martin Luther King, Jr. speech in 1963.  According to the label, this album marks the first time Free At Last has been featured on any children's recording project.  Since its founding nearly 20 years ago, Cedarmont Kids has sold over 21 million albums and garnered numerous Platinum and Gold certifications for both its audio and video titles.  Mike and Sue Gay, owners of the Cedarmont label, say this new project was of special significance.
"We spent several years researching songs for this new release, looking for special 'jewels' from the African-American church," says Sue. "We fell in love with songs like My Soul Is a Witness For My Lord, Guide My Feet, and The Welcome Table.  Then one day, we came across Free At Last and were so moved.  Immediately, we knew that it needed to be on the CD so that kids could learn this wonderful song."

Gospel Sunday School Songs was recorded in Cedarmont's state-of-the-art studio, using some of the most sought-after musicians in Nashville. "I think this is the best CD we've ever done," says Mike. "The players were fantastic, and Sue directed the kids in the choir to sing with authenticity and energy. To top it off, we were blessed to work with some talented young soloists like MaKenzie McGuire and Quintavious Johnson." Johnson, age 10 (pictured above), is a frequent soloist in his hometown of Franklin, Tennessee and recently won first place in the Fourth Annual Demi Lobo national talent contest held in Chicago. Johnson won first place in the Most Talented Under 12 competition, beating out 25 other finalists from nine states. "He blew us away with his talent and spirit," Mike adds.  
Cedarmont has built a broad customer base by focusing on well-known classic songs and selling their products at affordable prices. Their diversified catalog now features 46 CDs on five labels:
Cedamont Kids® Classics
Cedarmont Kids Gospel®
Cedarmont Niños®
Cedarmont Baby®
Cedarmont Worship for Kids®

Fifteen of these titles were Spanish releases. They have also developed a series of eleven DVDs, which are live-action, sing-along versions of the audio recordings.  
During the production of Gospel Sunday School Songs, Mike shared a story his grandfather told him about growing up in rural southern Georgia where the family traveled to church in a horse-drawn wagon. During bad weather, they would often worship at an African-American church that was much closer to their home. They were always made to feel welcome, even during the tense years of segregation.
"It was not uncommon back then," explains Mike, "for white families to visit African-American churches, even though it was a segregated society.  As a result of their fellowship, many wonderful spirituals were transplanted and became well-known in churches of all denominations.  We hope this new CD will enable people to share these special songs with today's children so that there will be a renewed spirit of sharing and fellowship to a whole new generation."
Tags:
cedarmont Kids
,
Children's Christian Music
,
children's music
,
Gospel Music News
,
Mike and Sue Gay
Posted in
announcements
,
new music
|
Comments Off

on New Children's Album Records a "First"
Written by SGN Scoops on April 23, 2012 – 4:50 pm -
NASHVILLE, Tenn.—Groovy, the first children's recording by Denver & The Mile High Orchestra, Christian music's premier Big Band,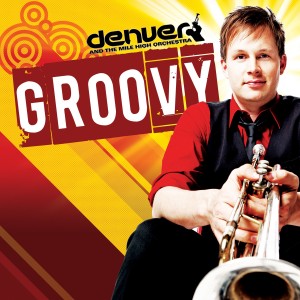 received the Dove Award for Children's Music Album of the Year at the 43rd Annual GMA Dove Awards, presented in Atlanta last Thursday.  Produced by Denver Bierman, Jamie Statema, and Darren Rust, Groovy marks the first Dove win for GFK Records.
"I am delighted and excited about Groovy's Dove win," said Denver Bierman, Denver & The Mile High Orchestra founder and bandleader.  "We had a lot of fun working on this record and collaborating with Jamie Statema and Go Fish, who are the very best at making music for kids.  From the start we were dedicated to recording a project that had both musical integrity and lyrics kids could relate to—and that families would want to share.  Receiving this award is one more expression of confirmation that we are headed in the right direction—we will continue to create music that glorifies God and edifies families."
"As a record label, our goal is to make great music for kids that won't drive parents bonkers," said Jamie Statema, Groovy producer, GFK Records president, and founding member of Go Fish.  "To be able to work with a band as musically and artistically gifted as Denver & The Mile High Orchestra is an honor. We are proud of their first kids album, Groovy, and are extremely excited to see this incredible work honored with a Dove Award.  There has never been another children's album like it and we are thrilled at how families everywhere are responding to it."
Delivering Denver & The Mile High Orchestra's signature high-energy horns and crooning vocals, Groovy includes the Gaither classic "I Am A Promise," the Bob Dylan-penned "Man Gave Names To All The Animals (featuring Go Fish)," "Sunday School Swing," "Groovy ABCs," and such original selections as "All of My Heart" and "Brand New Day," among others.  Selections from the project are also featured on this summer's Praise VBS curriculum from Go Fish Resources.
Denver & The Mile High Orchestra have performed extensively around the world, including at events in conjunction with two Olympic Games.  In 2007, the group was a finalist on the FOX TV series "The Next Great American Band."  Formed by Denver Bierman at Nashville's Belmont University in 1999, Denver & The Mile High Orchestra's previous recordings include Good To Go, Timeless Christmas, Stand, and the band's 2000 debut, Act The Scat.
About GFK Records:
Created in 2003, GFK Records is the label home of Go Fish, one of the leading providers of family entertainment and children's ministry resources.  Beginning with Splash, Go Fish has recorded seven successful recordings for children and families, Superstar, Snooze, Snazzy, Party Like A Preschooler, Kickin' It Old School and Christmas With A Capital 'C', along with the DVDs Showtime, Let's Sing, Kickin' It Old School and Praise.  Go Fish concert appearances have drawn capacity crowds to churches and theatres across the country, while their VBS curriculum series has been utilized by more than 6,000 churches around the world.
For further information, visit www.denvermho.com, www.gofishguys.com or www.turningpointpr.com.
Tags:
children's music
,
Denver & The Mile High Orchestra
,
Dove Awards
,
Fox TV
,
gfk Records
,
Jamie Statema
,
The Next Great American Band
Posted in
announcements
,
awards
|
Comments Off

on DENVER & THE MILE HIGH ORCHESTRA'S GROOVY GARNERS DOVE AWARD FOR CHILDREN'S MUSIC ALBUM OF THE YEAR
Written by SGN Scoops on July 25, 2011 – 3:40 pm -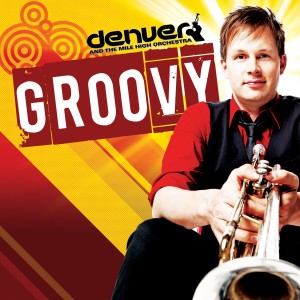 NASHVILLE, Tenn.—Christian music's premier Big Band, Denver & The Mile High Orchestra, returns August 16 with Groovy, their first project for children.  The band's gfk Records debut, Groovy was produced by Denver Bierman and Go Fish's Jamie Statema, along with Darren Rust.
 
Delivering Denver & The Mile High Orchestra's signature high-energy horns and crooning vocals, the 10-song set includes the Gaither classic "I Am A Promise," the Bob Dylan-penned "Man Gave Names To All The Animals" (featuring Go Fish), "Sunday School Swing," "Groovy ABCs," and such original selections as "All Of My Heart" and "Brand New Day," among others.
 
"I've wanted to make a children's record for years now," said Denver Bierman, Denver & The Mile High Orchestra founder and bandleader.  "Having children of my own has helped me create a style and sound of kids music that is fun, but with a clear message of the love of Jesus Christ.  It's my hope and prayer that Groovy will bring families together and give them high quality, uplifting and encouraging entertainment for all ages to enjoy."
Tags:
Behind The Voice Agency
,
Belmont University
,
children's ministry
,
children's music
,
Darren Rust
,
Denver & The Mile High Orchestra
,
Denver Bierman
,
Fox TV
,
Gaither Music
,
gfk Records
,
Groovy
,
Jamie Statema
,
Michael smith & Associates
,
The Next Great American Band
Posted in
christian entertainment
,
Christian interest
,
new music
|
Comments Off

on DENVER & THE MILE HIGH ORCHESTRA GETS GROOVY WITH AUGUST 16 CHILDREN'S DEBUT