Written by SGN Scoops on December 7, 2012 – 2:33 pm -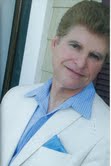 Nashville, TN- Choice Promotions and Management has entered in a radio promotion and publicity agreement with Soloist Ronnie Griffin of Macon, Georgia.
For many years now Ronnie Griffin has served in numerous capacities in ministry including a full time Nazarene Pastor, traveling evangelist and Southern Gospel Music Soloist.  His music first came on the national scene over 4 years ago and he has since performed in churches from various denominations, festivals and other community events.  His most recent recording "In His Love" which was released on the Heartwarming label of Homeland Inspiration Group features all original compositions penned by Ronnie and his son Christopher.  The recording encompasses songs that speak on various themes such as heaven, the blood, the joy of serving Christ, and even a seasonal Christmas song."
Eric Melton of Choice Promotions states "I had the opportunity of working with Ronnie during my time at Homeland after he completed the "In His Love" project.  I appreciate his heart for ministry and I am confident that more audiences are going to become familiar with facets of his ministry both in music and preaching and testimony of the word due to the solid message that he shares.  Ronnie is a remarkable Christian gentleman that has a unique ministry that will bless hearts everywhere in all walks of life."
Ronnie Griffin states "It is a great honor to serve my Lord Jesus Christ. My prayer is that the music and the message of his love, grace and mercy will speak to all who hear my music. The only real hope that we have in this chaotic world is the hope and the assurance we can have in knowing and serving Jesus. When it really comes down to it, this is what we need. Jesus calls us to obedience in serving Him with a heart for the lost and to help those in need. It is the very heartbeat of Christ. Knowing and following Him fills our lives with his peace and hope. I would love to sing at your church or venue and share HIS message through my music and or preaching"
The new single released recently to radio from the In His Love recording is titled "It's A Beautiful Day" speaks of looking at the newness of life in Christ after the light of life shining into and throughout our life and placing the old life behind us.  We can now enjoy the journey as we work for the kingdom of God and have joy in every day.  For product orders, to schedule Ronnie in your church or event or to discover more information concerning the ministry of Ronnie Griffin you can go to www.ronniegriffinministries.com.  Be looking for more information about Ronnie Griffin in the coming months from Choice Promotions and Management at www.choicepromotions.net  
Tags:
Choice promotions
,
Ronnie Griffin
,
Southern Gospel News
Posted in
announcements
|
Comments Off

on Choice Promotions Enters Agreement with Ronnie Griffin Ministries
Written by SGN Scoops on June 12, 2012 – 5:21 am -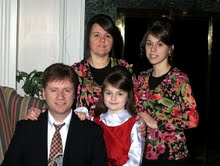 Nashville, TN – Eric Melton announces today that The Cupps of Williamsburg, Kentucky have a signed a Radio Promotions and Publicity agreement with Melton's company: Choice Promotions and Management.
During the year 1996 Melton became acquainted with Troy and Barbara Cupp and their family being the Director of Radio Promotions at Zion Music Group in which The Cupps became a signed recording artist with the label that same year.  The Cupps are known for their song "What's Wrong with Living Right" which reached #32 on several national charts and continuing on the charts for eight consecutive months.  Other Top 80 hits have included such songs as "Army of Angels", "The Man In The Middle, "He's My Friend,  "I Found The Rock plus several other charting singles."
Melton states " It has been wonderful recently getting reacquainted with The Cupps.  One thing I appreciate about Troy and Barbara and their family is they are genuine people.  In 1996 while the promoter at Zion Music we released a single called "He'll Be Calling Us Home".  Not too frequently do you find an artist that is in demand within 3 weeks after their first national release, however as soon as their single had been mailed and we had not even began contacting the stations about the progress of the single, the phone was ringing constantly of churches wanting to get in touch with them for bookings.  I know that God has had their anointing on them all of these years and they continue to bless many lives with their ministry".
In addition to their travels, The Cupps pastor the New Life Tabernacle in Jellico TN and are currently working on their next recording "Somebody's Gonna Stand" with their long time award winning producer Kevin McManus.  The first single from the new CD will be released on Choice Promotions Radio Sampler Vol #2 this summer.  You can find more information in the coming weeks by emailing Choice Promotions at choicepromotionsandmgmt@gmail.com or by going to www.thecupps.org
Tags:
Choice promotions
,
Eric Melton
,
Kevin McManus
,
Southern Gospel News
,
The Cupps
Posted in
announcements
|
Comments Off

on The Cupps Reach Publicity and Promotions Agreement with Choice Promotions
Written by SGN Scoops on June 1, 2012 – 9:10 am -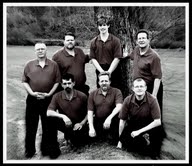 Huntington, WV-  Popular Gospel Band Road Less Traveled will take part
in at Post Memorial Day celebration weekend with numerous top Southern
Gospel and Bluegrass artists this weekend.  This event will be held
this Saturday and Sunday June 2nd  and 3rd, 2012 at the Mud River Dam
Recreation Area near Hamlin, West Virginia.  This event is  sponsored
by the Lincoln County Commission and the Lincoln County Parks &
Recreation Commission,and is an all day bluegrass concert on Saturday,
and an all day Gospel sing on Sunday.
Saturday's lineup features Kenny & Amanda Smith, Darren Beachley
(former lead singer for Doyle Lawson & Quicksilver), Lorraine Jordan &
Carolina Road, Jim & Valerie Gabehart, The Rarely Herd, Nu-Blu,
Weekend Grass, The Grass Stains, and The Lincoln County Cloggers.
Sunday's lineup features The Singing Cookes and the Cooke Brothers,
Steven Lawson, Change of Heart, Carolina Road, Steadfast, Jimmie
McKnight, Don Rigsby (from the America's Bluegrass Gospel Sunday
morning TV show on WSAZ Channel 3), and Road Less Traveled.
Tents are provided for shade. Bring your lawn chairs. Concessions are
available.  Road Less Traveled will be the final performer on the
Sunday evening event.  For more information about Road Less Traveled
you can contact Eric Melton at Choice Promotions by emailing
choicepromotionsandmgmt@gmail.com  or by visiting the website of Road
Less Traveled at www.roadlesstraveledgospel.com
Tags:
Choice promotions
,
Doyle Lawson & Quicksilver
,
Eric Melton
,
Road Less Traveled
,
Southern Gospel News
,
The Cooke Brothers
,
The Grass Stains
,
The Singing Cookes
Posted in
announcements
,
gospel events
|
Comments Off

on Road Less Traveled to be Featured Peformer at Concert Explosion this weekend
Written by SGN Scoops on May 8, 2012 – 3:00 pm -
Nashville, TN-   Eric Melton of Choice Promotions and Media Group has signed a long term publicity and Public Relations Agreement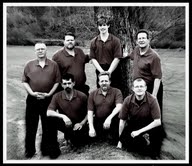 wtih Road Less Traveled of Huntington West Virgina.
Road Less Traveled consists of group manager and mandolin player Jamie Stratton, Guitarist and lead vocalist Bucky Rakes, keyboardist Mark Miller, Bass Vocalist Bill Browning, Bass Guitarist Joe Vinson, Dobro Player and vocalist Justin Rakes, Billy Edmunds guitarist, Lee Rakes and Sound Technician Brent Johnson.
Melton states "As I began this company in January focusing on different facets of media, The Lord has opened doors to represent artists specific to the needs that will help facilitate their growth as an artist.  It is always a joy to work with artists to assist them with their achievements and I am excited about working with such a deserving artist like Road Less Traveled.  It has been a joy getting to know Jamie and the guys recently. I appreciate their stylings in their area of Southern Gospel Music, but first and foremost  I admire their heartbeat  for ministry that exemplifies what their music defines. I am anticipating more audiences will become familiar as we help create awareness of their music.
Tags:
Choice promotions
,
Eric Melton
,
Road Less Traveled
,
Southern Gospel News
Posted in
announcements
|
Comments Off

on Choice Promotions Signs Publicity Agreement with Road Less Traveled