Written by SGN Scoops Staff on September 5, 2014 – 10:06 am -
New movie 'Redeemed' will be released on DVD on September 9th. The film 'Redeemed' stars Ted McGinley. Karen Peck has a feature performance playing the part of Rose, the best friend of Beth, and is her rock when things are not going well in her marriage. She helps her to stay strong and fight for her marriage.
Pure Flix films stated, "Our hope with every film we produce is that it may challenge your faith and uplift the human spirit."
Karen stated," I can't wait for everyone to see it!  Let me know what you think. We really need more films like this in the world."
You can pre-order the DVD movie by calling Karen Peck's office (706-864-2082), by email (newriver@windstream.net) or you can purchase it at selected Christian Bookstores.
It's a redemptive story between a married couple with relatable pressing issues many marriages face today. It deals with a lot of the hard questions we sometimes don't talk enough about that creep on us when we're most vulnerable. How far is too far? Just what is adultery? We highly recommend this film for the newly to experienced married couples in our audience.
The Producer/Director, David A.R.White said of Karen Peck, "Working with Karen was such a pleasure, both personally and professionally. She may not have acted in many films, yet everyone could tell she was a consummate professional. Super natural and brought her southern charm to her acting. I loved working with Karen Peck. To me, she is America's Sweetheart. Thank you Karen."
To learn more about Karen Peck go to http://www.karenpeckandnewriver.com or https://www.facebook.com/pages/Karen-Peck-and-New-River . You can Twitter her at https://twitter.com/karenpeckgooch .
Karen Peck and New River are booked by The Harper Agency. Contact them at http://www.harperagency.com or by E-mail at info@harperagency.com .
Tags:
Christian movies
,
Karen Peck
,
Karen Peck & New River
,
Redeemed
,
Southern Gospel News
Posted in
announcements
|
Comments Off

on 'Redeemed' With Karen Peck Released On DVD
Written by SGN Scoops on November 13, 2012 – 5:01 am -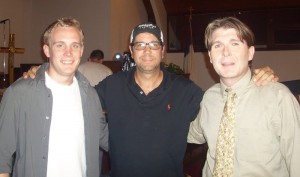 Actor/entertainer Randall Franks, "Officer Randy Goode" from TV's "In the Heat of the Night," stars with fellow CBS alumnus John Schneider in the new film "Lukewarm" releasing to DVD and On Demand Nov. 13.
Franks said he looks forward to the release of his fourth film in a year.
"This is an engaging story of a young couple – Luke and Jesse finding their way in a world pulling them in all different directions except towards one another," he said. "This is a tremendous cast who enveloped themselves in the roles to bring director Thomas Makowski's vision to life. I am pleased to be included in a project with John. I think he does wonderful work."
Franks portrays John Keebley who is both a pastor and surrogate father to the main character Luke Rogers, portrayed by actor Jeremy Jones, in his first lead role.
"Jeremy brought so much to his role and I think that viewers will be drawn to performances by he and Nicole Gale Anderson, who plays his girlfriend Jesse, as they struggle to define their relationship and the role God should play in their lives," he said. Read more »
Tags:
bluegrass
,
Christian Film
,
Christian movies
,
International Bluegrass Music Museum
,
Jeremy Jones
,
Randall Franks
,
Thomas Makowski
Posted in
announcements
,
christian entertainment
|
Comments Off

on Randall Franks stars with all-star cast in new film "Lukewarm"
Written by SGN Scoops Staff on December 12, 2011 – 2:33 pm -
The Family Guide to Movies and Entertainment will set a milestone next year when a superhero hosts its 20th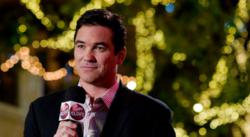 anniversary celebration honoring family-friendly and inspirational entertainment.
The Movieguide Faith & Values Awards Gala and Report to the Entertainment Industry honoring family-friendly movies and television programs and spiritually uplifting entertainment has announced actor Dean Cain as the official host of the 20th Annual Awards show. The event will be held Friday, Feb. 10, at the Universal Studios Hilton Hotel in Hollywood.
"Dean Cain has one of the most faith-filled and blessed careers in the entertainment industry, so we are delighted that he will host," says publisher and Gala founder Dr. Ted Baehr.
Cain is most notably known as Superman, which he played for four seasons in the TV series, Lois & Clark: The New Adventures of Superman.
His other TV credits include Beverly Hills 90210, Las Vegas, Smallville and the made-for-television movie The Perfect Husband: The Laci Peterson Story. He was host of the syndicated series Ripley's Believe It or Not, which his production company also produced. He has also been a presenter in the past for the Movieguide Awards Gala.
Red carpet and VIP Reception will begin at 4:00 p.m. and dinner at 6:00 p.m. The theme for this years' event will be From Hollywood to Eternity. The star-studded gala takes place just prior to the annual Oscar Ceremony. Last year's gala was taped and then later telecast on The Hallmark Movie Channel.
"Other awards shows just honor the most critically acclaimed movies and television programs," says Baehr. "The Annual Faith & Values Awards Gala also honors those movies and television program that increase man's love and understanding of God and that promote the Good, the True and the Beautiful."
Among the prestigious prizes and awards handed out that evening will be the $100,000 Epiphany Prizes for Inspiring Movies & TV, the $50,000 Kairos Prizes or Spiritually Uplifting Screenplays by First-Time and Beginning Screenwriters, the Best 10 Movies for Families, the Faith & Freedom Awards for Positive American Values, the Grace Awards for Most Inspiring Performances in Movies & TV, and the Best 10 Movies for Mature Audiences, from teenagers to adults.
During the gala, Baehr presents highlights of Movieguide's comprehensive analysis of the major movies released in theaters to show entertainment industry leaders attending what kinds of movies make the most money at the box office and on home video.
Baehr is chairman of the Christian Film & Television Commission ministry and publisher of the Commission's family guide to movies, Movieguide.
Tags:
Christian movies
,
Dean Cain
,
Family Guide to Movies and Entertainment
,
Superman
,
The Hallmark Movie Channel
Posted in
awards
,
christian entertainment
|
Comments Off

on Former 'Superman' Dean Cain to Host 20th Annual Movieguide® Awards Gala Event
Written by SGN Scoops Staff on November 26, 2011 – 6:21 pm -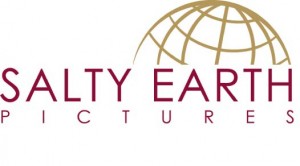 Salty Earth Pictures, Fort Atkinson, Wisconsin is counting it's many blessing this Thanksgiving. The studio's independent feature "Journey to Paradise" is in distribution this Christmas season. The 120 minute feature film can be found at many retailers include Family Christian Stores, Lifeway, and more. The original music from the motion pictures is also available on a Christmas CD produced by Michael Schroeder. "Journey to Paradise" is based on the novel "The Christmas Edition" written by Robin Shope. To learn more, please visit Salty Earth Pictures' Studio Store at: http://saltyearthpictures.myshopify.com/.
You can view a portion of the movie that incorporates Michael Schroeder's song "The Reason for the Season" at this link: http://www.youtube.com/watch?v=bnrystK4m30.
Salty Earth Pictures is also very thankful to be able to announce plans to begin work on the next feature motion picture. The movie will be based on the novel "The Chase" written by Susan Wales and Robin Shope. Steve Zambo, president of Salty Earth Pictures, says "We have been wanting to produce "The Chase" for many years. Susan Wales and I first discussed it several years ago. We feel the time is right, with God's help, to produce this exciting novel into a motion picture." Author Susan Wales sates, "I really think this is a match made in Heaven for Salty Earth Pictures to do this film. It will be a big undertaking, because it is a big story." Author Robin Shope says "It is a thrill when you hear one of your books is to become a movie. I couldn't be more honored." When asked about the storyline Shope, who lives in Dallas, added, "You will find suspense and a love story that races between Washington, D.C. and America's Heartland. The issues it presents are timely and the emotions are timeless." Susan Wales, who makes Los Angeles home, produces the "Movieguide Awards" annually. When asked about working with Wisconsin based Salty Earth Pictures she said, "What I love about Salty Earth Pictures, especially after being in Hollywood where it often takes 10 to 20 years to get a project done, is they get it done. People in Hollywood talk about it a lot, but Salty Earth Pictures gets it done. And that impressed me a lot."
There is much work to do over the months ahead. Plans for financing, casting, developing the shooting schedule and more will need to be met before the cameras roll. Zambo says, "Salty Earth Pictures is dedicated to producing entertaining stories that have a message of hope based on the truths that can be found in the Bible. I believe 'The Chase' will reach many around the world." If plans go as scheduled "The Chase" will be released in early 2013.
Salty Earth Pictures is a non-profit organization dedicated to encouraging, creating, and distributing, entertainment that challenges minds, lightens hearts, and strengthens souls. It has a 30,000 square foot studio located in Fort Atkinson, Wisconsin. Salty Earth Pictures provides groups tours and a "Secrets of Movie Making Show" to audiences of all ages by appointment. More information is available through this link: http://www.youtube.com/watch?v=4xbbNOO-GdY. The studio has also recently entered into a partnership with Wisconsin Lutheran College in Milwaukee, in order to offer a major in digital cinema production. You can learn more at: http://www.wlc.edu/academics/dcp
For more information about Salty Earth Pictures please visit our Website at www.saltyearthpictures.org
Tags:
Christian movies
,
Christian News
,
Family Christian Stores
,
LifeWay
,
Robin Shope
,
Salty Earth Pictures
,
Susan Wales
,
The Reason for the Season
Posted in
announcements
,
christian entertainment
|
Comments Off

on SALTY EARTH PICTURES ANNOUNCES PLANS FOR NEXT MOVIE
Written by SGN Scoops on August 23, 2011 – 4:27 am -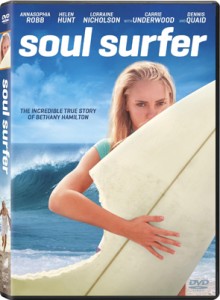 VISTA, Calif., August 22, 2011 /Christian Newswire/ — "Soul Surfer," the number one faith-based movie of the year, grossing more than $42 million at the box office, was recently released on DVD, and brings with it a wave of faith-building resources for consumers across America.
"Soul Surfer" is the faith-building, real-life story of teen surfer Bethany Hamilton, who lost her arm in a shark attack and courageously overcame all odds to become a champion again. The film features an all-star cast, including AnnaSophia Robb, Helen Hunt, Carrie Underwood in her film debut and Dennis Quaid.
 In conjunction with the release, Outreach, Inc. has created dynamic materials for individuals of all ages to use to strengthen their faith and be encouraged to pursue God's plan for their lives. "We think that both individuals and groups will be uplifted by the themes in 'Soul Surfer' and the study materials that go with it," said Eric Abel, vice president of marketing for Outreach. "With such an inspiring message, there's something in it for everyone."
The "Soul Surfer" materials highlight the biblical themes of the movie, focusing on the importance of family, perseverance in challenging times and seeking God's direction in life. "Soul Surfer: Catching God's Wave for Your Life," an inspirational non-fiction book based on the message of the "Soul Surfer" movie, is specifically tailored for teens and pre-teens. It will teach and challenge young people to seek God's individual and unique plan for their lives.
The "Soul Surfer DVD-based Study" is great for individuals, families or small groups. It features the "Heart of a Soul Surfer" documentary DVD with exclusive footage of Bethany Hamilton, video clips for each week's study, a study guide and a leader's guide for parents or group leaders. The "Soul Surfer Study Guide," written to be used with the DVD-based study, includes discussion questions, biblical insights, Bible verses and life applications.
Tags:
Bible Studies
,
Christian DVDs
,
christian entertainment
,
Christian movies
,
Inspirational Films
,
Small Group Studies
,
Soul Surfer
Posted in
christian entertainment
|
Comments Off

on 'Soul Surfer' DVD Release Brings Wave of Faith-Building Resources for Individuals, Groups