Written by SGN Scoops on June 3, 2013 – 2:21 pm -

June 3, 2013 (Chattanooga, TN)- Cross Music Group has announced the first dates for the Song of a Lifetime Experience to be held at the end of June in Chattanooga, Asheville and McDonough.  Phil Cross comments, "At the National Quartet Convention, we've been doing the Song of a Lifetime Songwriter's Showcase and we have felt a leading that people across the country would enjoy songwriters getting together sharing their stories and most popular songs."
Legendary songwriters have joined Phil Cross in putting together the Song of a Lifetime Experience. "We've started Song of a Lifetime with a core of writers, my two great friends Gerald Crabb and Mark Bishop,' Phil explains. "The three of us have written a song together called 'Song of a Lifetime.'  We've sung it together, recorded it, and even did a music video. The three of us are going to host the Song of a Lifetime Experience for the first year.  We will have a guest songwriter, Squire Parsons, with us along with Channing Eleton accompanying us at the piano for the first weekend at the end of June."
Both Mark Bishop and Gerald Crabb are looking forward to the event. "I always stand amazed at the wonderful talent these songwriter heroes of mine have when I hear how God has blessed them with the messages in these songs," Mark offers. "I hear their songs and I say to myself 'Why didn't I think of that?' But the truth is, maybe I did think of it but I just didn't know how to put it in to words. That's where the talent comes in. I know that everyone who attends these Song of a Lifetime concerts will be as blown away as I am how God can use a song in such a powerful way."
Gerald Crabb adds, "It will be exciting to see five God-gifted men, though very different in expression, on the same stage together. The entire program will be a journey through song with the theme being "The Song of a Lifetime."  The goal will be to exalt Jesus Christ. It is going to be a great event!"
Special guests Channing Eleton and Squire Parsons are looking forward to participating with the Song of a Lifetime Experience. "I am looking forward to being a part of this program, especially at my home church, TrinityBaptistChurch, in Asheville, North Carolina," Squire says.
Eleton adds, "Believe or not, my passion is writing songs and then sharing those songs with folks.  I'm absolutely honored to be a part of 'Song of a Lifetime'.  To say that I'm excited to be on the same stage with Phil, Gerald and Mark, and Squire would be an understatement."
Four legendary songwriters all on one stage at one time promises to be an experience to remember. Each concert will be filled with classic songs along with the inspirational stories behind the songs.  "During the Song of a Lifetime Experience, we feel people will sing along," Cross explains. "It is going to be unplugged, so to speak, using mostly guitar or piano. It will be spontaneous, not as performance oriented, but will reveal the heart and soul of the songwriter.  We're going to share the songs that people have always loved, but hopefully they will love even more after they hear how they came to be."
The kick-off weekend is scheduled for June 27 at TempleBaptistChurch in Chattanooga, Tennessee, June 28 at TrinityBaptistChurch in Ashville, North Carolina and June 29 at AvalonChurch in McDonough, Georgia.  For ticket prices, more information, and to schedule a Song of a Lifetime Experience in your area, visit http://songofalifetime.net/ or call 423-285-8755.
To view the "Song of a Lifetime" music video written and performed by Phil Cross, Gerald Crabb, and Mark Bishop,
Song Of A Lifetime Music Video from Phillip Cross on Vimeo.
Tags:
Channing Eleton
,
Christian Songwriting
,
Cross Music Group
,
gerald crabb
,
Mark Bishop
,
national Quartet Convention
,
phil cross
,
Southern Gospel Music
,
Southern Gospel News
,
Squire Parsons
Posted in
announcements
|
Comments Off

on Song of a Lifetime Experience Scheduled June 27, 28, 29
Written by SGN Scoops on September 10, 2012 – 6:01 am -
Write About Jesus, a workshop for Christian Songwriters, announces two new faces for this year's conference:
Jennie Lee Riddle and Michael Farren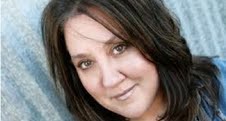 Jennie Lee Riddle is a passionate worship leader, team trainer, songwriter, and conference speaker. She is honored as a three-time Dove award winner, top five CCLI songwriter, and BMI award winner for top 25 radio. Jennie is best known for authoring "Revelation Song" which had a 17 week run at #1 and current radio hit, "When The Stars Burn Down." Numerous artists have covered Jennie's songs, including, Kari Jobe, Gateway Worship, Phillips, Craig & Dean, Selah, Newsboys, Travis Cotrell, and many others. We're thrilled that Jennie will be coming to Write About Jesus this year!
Michael Farren is the other new face at Write About Jesus. Texas native Michael Farren was lead vocalist of the worship band Pocket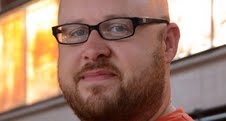 Full Rocks for 16 years. He's received Dove award nominations for Worship Album of the year, for both Song to the King and Manifesto, and for New Artist of The Year.
As a songwriter, Michael's work has been recorded by  Michael W Smith, Jackie Velazquez, Big Daddy Weave, Phillips Craig and Dean and many others. "Let It Rain" (Michael W. Smith) and "Let the Worshipers Arise" (Phillips Craig and Dean), are used in congregations worldwide. WAJ registrants will love Michael!
Returning this year:  Belinda Smith, Tony Wood and Joel Lindsey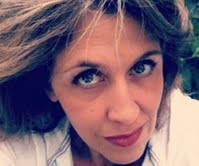 Belinda Smith is a Dove Award winning songwriter who has been part of Write About Jesus since the beginning! In addition to being a successful songwriter, she owns a BMI Award winning publishing company, teaches songwriting, and is a creativity mentor.
The world famous Bluebird Cafe in Nashville, Mountain Stage, and the TN Young Writer Workshop are just a few places she is proud to have been recently.
Belinda is a sought after presenter at workshops and festivals all over the country. Through Belinda Smith Creative courses, she is now able to work with the best aspiring writers from around the world and guide them to their absolute best.
Tony Wood, a 2009 Dove Award nominee for Songwriter of the Year and the writer of 22 #1 songs,  has had over 400 songs recorded
in the CCM market, including singles by Francesca Battistelli ("This Is The Stuff"), Hawk Nelson ("Crazy Love"), Mandisa ("My Deliverer"), Royal Tailor ("Hold Me Together"), and the Martins ("Unredeemed").
He is a two-time Dove Award winner for Inspirational Song of the Year: "Find Your Wings" by Mark Harris and "Joseph" by Jason Crabb. Other artists recording his songs include Selah, Michael W. Smith, Point of Grace, 4-HIM, Avalon, Phillips, Craig and Dean, Sandi Patty, Larnelle Harris, Gaither Vocal Band, Booth Brothers, and many others. Tony is a staff writer for SONY Music Publishing.
Joel Lindsey is one of Christian music's most prolific and enduring songwriters, having over 800 songs recorded in the last 20 years by artists in nearly every genre, including over 20 #1 Songs.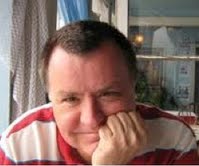 A ten-time Dove Award winner, he has been nominated for Songwriter Of The Year twice. His songs have been recorded by artists such as Point of Grace, Sandi Patti, Ernie Haase & Signature Sound, Ty Herndon, Avalon, Joy Williams, The Perrys, Gaither Vocal Band, Michael English and many others.
Some of his song titles include "Celebrate Me Home," "Gather At The River," "Orphans of God," "Reason Enough," "Life, Love & Other Mysteries, "Born To Climb," and "He Made A Change."
Early Registration:
Register before Wednesday, September 12, and receive a $25 discount.  Check the website for various other discounts.  The conference is scheduled for October 11-13 in St. Louis, Missouri. For more information and registration, visit http://www.writeaboutjesus.com/
Tags:
Belinda Smith
,
Christian Songwriting
,
Jamie Lee Riddle
,
Joel Lindsey
,
Michael Farren
,
songwriters
,
Songwriting Workshops
,
St. Louis
,
Sue C. Smith
,
Tony Wood
,
Write About Jesus
Posted in
announcements
,
Christian interest
,
industry news
|
Comments Off

on Two New Faces Coming To Write About Jesus…
Written by SGN Scoops on July 13, 2012 – 4:37 am -
Award winning and accomplished songwriter, Joel Lindsey  presents a Songwriting Seminar on Saturday,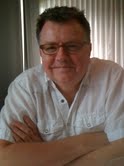 July 21, 2012. The Seminar will take place at the Holiday Inn Airport, Evansville, Indiana  from 9:00 am to 6:00. "There is nothing else in the world like getting together with a group of like-minded people to discuss the ins and outs of what makes some songs work and others not. I love discussing the process of writing and exploring ways to inspire and motivate all of us to digger deeper into our creative souls," Lindsey explains.
Students can expect to be the first to experience the curriculum Joel Lindsey has developed for his upcoming book on songwriting. "Attendees will gain fresh insights to the art and heart of songwriting," Lindsey says. "I guarantee that new and experienced writers alike will find this seminar compelling, enlightening and informative."
TOPICS INCLUDE:
In Search of the BIG Idea
Re-thinking Song Structure
Lyrics and Melody: The Perfect Marriage
Three and A Half Minutes To Change The World
I Wrote A Song That My Mom Really Likes…Now What?
In addition to classroom instruction, everyone who registers for the seminar will receive one song critique. The critiques will provide valuable feedback regarding detailed analysis of lyric, music, structure, commercial appeal and emotional impact. Due to time constraints, a few songs will be critiqued at the seminar for illustration purposes, the rest will be emailed within a week following the seminar. With training and instruction from one of the most gifted, experienced and prolific songwriters of our time, students will find this experience rewarding and beneficial.
REGISTRATION INFORMATION:
There are benefits for early registration and referrals! The first 10 songwriters who register will receive one song critique AND one 45 minute mentoring session via Skype, iChat or phone following the seminar. Also, the first 25 writers to register will be placed in a drawing to receive one year of mentoring sessions (one 45 minute session per month.)
COST:
$100.00- Space is limited
There is a $10 discount for every referral who registers.
CONTACT:
For more information, contact evansvilleseminar@gmail.com.
ABOUT JOEL LINDSEY:
JOEL LINDSEY is one of Christian music's most enduring writers, having more than 800 songs recorded, including over 20 #1 Songs. He is an 11-time Dove Award Winner who has twice been nominated for Songwriter Of The Year, once in 1999 and again in 2010. He has received 4 Platinum records, 7 Gold records and 11 Platinum videos. He has also received four BMI awards, four Absolutely Gospel Awards and one Singing News Fan Award.
His musical, Emmanuel: Celebrating Heaven's Child, is the highest-selling musical in the history of Brentwood-Benson Music, having sold over 100,000 books in its first year of release alone. He has also written nine other musicals, including the much-anticipated Christ The Redeemer being released in September 2012.
When he's not writing songs, Joel enjoys cycling, hiking and training for marathons. He can always be found working with aspiring writers in a mentoring capacity and speaking about songwriting to colleges, writing groups and churches.
A two-time cancer survivor, he donates a great deal of his spare time volunteering and raising money for The American Cancer Society, the Leukemia and Lymphoma Society and The Ronald McDonald House.
Some of the artists who have recorded his songs include: Point of Grace, Gaither Vocal Band, Travis Cottrell, Jaci Velazquez, Doug Anderson, Karen Peck & New River, Phillips Craig & Dean, Jessy Dixon, David Pack, The Perrys, Natalie Grant, Avalon, Ernie Haase & Signature Sound, Selah, Earl Scruggs, Daryl Coley, Sandi Patty, Jeff & Sheri Easter, Canton Spirituals, Clay Crosse, Freddie Colloca, The Hoppers, 4Him, Greg Long, The Martins, Larry Gatlin & The Gatlin Brothers, Lynda Randle, Talley Trio, Al Denson, The Brooklyn Tabernacle Choir, Janet Paschal, Legacy Five, Larnelle Harris, The Imperials, Bob Carlisle, The Speer Family, Triumphant Quartet, Wendy Bagwell & The Sunliters, Michael O'Brien, Glad, Margo & Holly Smith, The Happy Goodman Family, Lewis Scruggs & Long, Jim Nabors, The Booth Brothers, Bill & Gloria Gaither, Vestal Goodman, Joyce Martin, Mark Lowry, Dino, Carolyn Arends, The Darrins, Allison Speer, Nikki Leonti, John Starnes, Scott Krippayne, Mercy's Mark, Tammy Trent, Beyond The Ashes, Ryan Seaton, The Nelons, Steve Gatlin, Ty Herndon, Grant Goodeve, The Clarks, Karen Harding, Cumberland Quartet, Michael James, Gary Chapman, Joy Williams, The Whisnants, Candy Christmas, Tanya Goodman Sykes, LordSong, Christ Tabernacle Choir, George Younce, The Legendary Cathedral Quartet…and many, many more!!
Tags:
BMI Publishing
,
Brentwood-Benson Music
,
Christian Songwriting
,
Gospel Music News
,
Joel Lindsey
,
Southern Gospel News
Posted in
announcements
,
Christian interest
|
Comments Off

on Attention Songwriters!! Songwriting Seminar With Joel Lindsey July 21!