Written by SGN Scoops on October 5, 2012 – 3:17 am -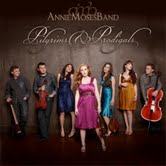 Los Angeles, Calif. (Oct. 4, 2012) – On September 25,th Annie Moses Band's highly anticipated release Pilgrims and Prodigals, debuted to critical acclaim. The project garnered praise from music critics across the nation including Worship Leader, Christianity Today and Examiner, among others.
"If modern rock is now the Christian mainstream then the Annie Moses Band is the new alternative. The family of accomplished and classically trained, award-winning musicians (who play practically ever stringed instrument used in an orchestra) offer up a full menu of road-ready fare for the pilgrim and prodigal in all of us." –Worship Leader
 "An eclectic blend of classical, jazz, folk, some Celtic undertones and even a new twist on a few more contemporary musical pieces –including innovative renderings of 'Love Song' (Elton John) and 'I Got a Name' (Jim Croce) – Pilgrims & Prodigals showcases the band's versatility and beautiful harmonies." – Examiner.com
 "…a cover of Jim Croce's 1970 hit, 'I Got A Name,' and Annie's tongue-in-cheek 'Girl of Constant Sorrow,' are big wins." – Christianity Today
 "The six siblings that comprise the Annie Moses Band have built an impressive platform with their blend of disparate classic genres into one modern package. Pilgrims and Prodigals is perhaps their best work to date with a strong mix of eight original tunes and five covers. Their arresting take on "Poor Wayfaring Pilgrim" is particularly stunning."-CCM Magazine
 Pilgrims and Prodigals features 13 diverse tracks which blend the captivating styles of classical, jazz, folk, and a fission of Celtic. Eight songs on the album were written or co-written by members of the group, while five other tunes such as "Poor Wayfaring Pilgrim" and "Girl of Constant Sorrow" received inventive re-imaginings.
Coinciding with its album release, the Annie Moses Band also filmed the music video for the first radio single "Blush." The video was directed by award-winning filmmaker, David Kiern, and is set inside the glamorous Rippavilla Plantation (a historic mansion infamous for its ghosts located near Nashville, Tenn.). It was the band's goal to find a perfect backdrop for the radio single that marries a nostalgic message with a modern edge.
"'Blush' questions our culture's cynicism and speaks a timeless truth with powerful relevance," says Annie Wolaver, lead vocalist and violin player. "It's a song that yearns for a return to the beauty and dignity of innocence."
In support of the album's release and their upcoming music video, the band also recently connected with Moody Radio, USA Radio, the AFA Journal, and AllAccess.com to share the purpose behind the project.
"What listeners and readers will learn is that every song on the album caters to the belief that everyone is on a personal journey, whether one is finding their way back home or they are running from it," says Wolaver.
Additionally, Annie Moses Band recently re-launched its website at www.anniemosesband.com with new graphics, images from the Pilgrims & Prodigals photo shoot and new video content. The newly reconfigured website also allows fans to listen to the band's previous projects.
For the latest information on Annie Moses Band please visit: http://www.anniemosesband.com/.
Tags:
Annie Moses Band
,
ccm magazine
,
Christianity Today
,
examiner
,
moody radio
,
worship leader
Posted in
announcements
|
Comments Off

on PILGRIMS & PRODIGALS RECEIVES PRAISE FROM MUSIC CRITICS NATIONWIDE
Written by SGN Scoops on January 10, 2012 – 4:08 am -
NASHVILLE, Tenn.—Singer/songwriter Andrew Greer brings together some of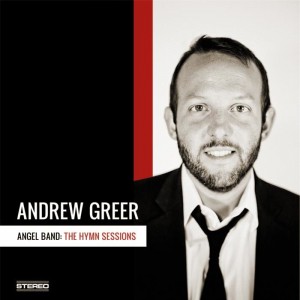 the top names in bluegrass, Gospel and Christian music for his January 31 sophomore release, Angel Band: The Hymn Sessions.  Produced by Greer and Chris Kimmerer, the project features arrangements of 11 beloved hymns, as well as one original selection, and will be available on both CD and vinyl.  
 
Highlights of Angel Band: The Hymn Sessions include the title track and "Softly and Tenderly," featuring renowned bluegrass singer/songwriter Sonya Isaacs; "Jesus Paid It All" and Greer's original "I've Been Searching," with Gospel music icons The McCrary Sisters; "The Lord's Prayer" with Ron Block (Alison Krauss & Union Station); "Turn Your Eyes Upon Jesus," a duet with Dove Award-winning singer/songwriter Cindy Morgan; and "I Am Thine O Lord/Near The Cross," with Dove Award-winning singer/songwriter Ginny Owens, among other selections.
 
"I can't recall many of the sermons my pastor preached, or the lessons my Sunday School teachers taught, but I do remember hymns," Greer says of his inspiration for the project.  "In fact, if it hadn't been for the impact of those indelible tunes, I may have never fallen in love with music, or been introduced to God."  
 
"Artistically, this record is most indicative of the sounds I love," he continues.  "The musicians involved are a comprehensive list of personal influences. But the songs—they are what count. These hymns opened my heart to God. Their verses and melodies continue to cultivate a conversation between my best Friend and me."
 
Andrew Greer is an accomplished singer/songwriter and respected music journalist.  His 2009 critically-acclaimed debut, Open Book, is a collection of introspective original selections he penned following a season of spiritual reawakening.  As a writer, Greer's stories have appeared in Christianity Today, CCM, and ParentLife, among other notable publications.
 
Angel Band: The Hymn Sessions is a MA'M Recordings release.  For further information, visit www.andrew-greer.com  or www.turningpointpr.com .
Tags:
Andrew Greer
,
Christian Music
,
Christianity Today
,
gospel music
,
Hymns
Posted in
announcements
|
Comments Off

on ANDREW GREER ASSEMBLES ACCLAIMED LINE-UP FOR ANGEL BAND: THE HYMN SESSIONS