Written by SGN Scoops on August 28, 2013 – 11:47 am -
(NASHVILLE, TN) – Multi-platinum recording artist Michael W. Smith has announced plans for the final leg to the successful "Worship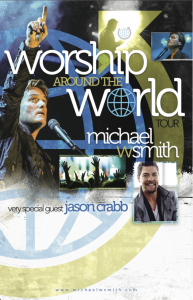 Around The World" tour and has invited Jason Crabb, Christian Music's reigning Male Vocalist of the Year and Artist of the Year, to be his very special guest. The tour is slated to hit approximately 12 cities across the country, including Tulsa, OK; Longview, TX; Syracuse, NY; Bangor, ME; among others.
In the past year, Smith has toured to over a dozen countries including Brazil, Abu Dabi, Baharain, Europe, Canada, Malasia, Singapore and will just land in the United States from Iceland as this final tour leg begins.
Worship as a corporate body continues to be the theme for this tour and attendees are in for a special evening as they experience the musical genius of Michael W. Smith and the soulful voice of Jason Crabb.
"I've known Jason Crabb for years," Smith says. "Everyone in the business knows he's an amazing singer – but what I love most about him is his heart. The genuine love and care he displays to every single person he comes in contact with is something we all can learn from. I can't wait to share the stage with him!"
"To share the stage with Michael W. Smith is going to be a very special thing for me," says Crabb. "One of the first times I heard Michael was during a period in my life when things weren't going so well. I found hope and encouragement in his music. Never in a million years did I imagine that one day I would share the stage with him – we're going to have a great time!"
During the evening both artists will perform separately, sharing music from their individual careers, then join together on stage for unforgettable powerhouse moments of music.
Ticket information for the tour dates will be available on each artist's website: www.MichaelWSmith.com and www.JasonCrabb.com.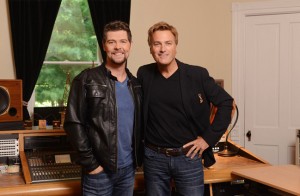 Tour Dates:
October 3 – Brookville, NY (Jason Crabb not appearing)
October 4 – Morristown, NJ (Jason Crabb not appearing)
October 5 – Van Wert, OH (Jason Crabb not appearing)
October 6 – York, PA (Jason Crabb not appearing)
October 11 – Tulsa, OK
October 12 – Midland-Odessa, TX
October 13 – Longview, TX
October 24 – Stamford, CT
October 25 – Syracuse, NY
October 26 – Williamsville, NY
October 27 – Jackson, MI
October 29 – Daytona, FL (Jason Crabb not appearing)
October 30 – Daytona, FL (Jason Crabb not appearing)
November 1 – Bangor, ME
November 2 – Collingswood, NJ
November 3 – Indiana, PA
Tags:
Contemporary Christian News
,
Jason Crabb
,
Michael W. Smith
,
Southern Gospel News
,
worship music
Posted in
announcements
|
Comments Off

on Michael W. Smith Taps Jason Crabb as Special Guest on Final Leg of Tour
Written by SGN Scoops on February 20, 2012 – 7:19 am -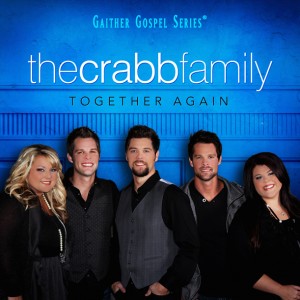 NASHVILLE, Tenn.—February 17th, 2012—Together Again (Gaither Music Group), the all-new studio recording from the multiple award-winning Crabb Family, hit shelves and online stores this week, taking the #1 position on the southern Gospel sales chart according to Nielsen SoundScan.  The ten-song release, produced by lead singer and GRAMMY® Award-winning solo artist Jason Crabb, landed the #6 position on the contemporary Christian sales chart in addition to landing at #123 on the BILLBOARD Top 200 list. "This is really an encouragement to us," stated Jason.  "As a family, to be back in the studio and back on stage for a limited run has been a blast.  To see others embrace us and get excited about new music from us, well, that is an honor and it inspires us.  We are all doing what we do today because of the support of countless friends and fans over the years.  We are reminded yet again of their encouragement and love to us.  We appreciate them so much.""We are pleased to see such a strong response to the new Crabb Family release," stated Barry Jennings, president of Gaither Music Group.  "This family created something special years ago that clearly remains significant to their many fans who keep coming back for more." An extensive tv and media campaign surrounding the new release began earlier this month on networks including GAC, GMC, RFD, FamilyNet, TBN, CTS, CTN, Vision TV, Grace, Legacy, FFE, Miracle and Airtime.    Together Again is available digitally and at retail stores everywhere.  It is distributed exclusively by EMI CMG Distribution.  For further information regarding The Crabb Family, visit www.thecrabbfamily.com. About The Crabb Family
Siblings Jason, Adam , Aaron, Kelly and Terah, known as The Crabb Family, took the Christian music industry by storm in the 90's with their signature brand of country-tinged Gospel, live stage band and powerhouse musical arrangements.  The Crabb Family took home 11 GMA DOVE Awards, garnered three GRAMMY® nominations, and blurred the lines between Christian music genres with recordings and nominations ranging from bluegrass to black Gospel.Their family blends became a hit on platforms varying from the Gaither HOMECOMING stages and "The Grand Ole Opry" to the Brooklyn Tabernacle and  Carnegie Hall.  Their downhome appearances, highlighted by songs written by the group's original founder Gerald Crabb, made them a household name in the southern Gospel music community and a "new favorite" across several genres.  Heralded by the industry and fans alike, the group produced numerous Top 10 hits and 16 number one hits.
Tags:
Aaron Crabb
,
Adam Crabb
,
Contemporary Christian Music
,
Contemporary Christian News
,
Crabb Family
,
EMI Distribution
,
Gaither Music Group
,
Jason Crabb
,
Kelly Bowling
,
Southern Gospel Music
,
Southern Gospel News
,
Spring Hill Music
,
Terah Penhollow
Posted in
announcements
|
Comments Off

on Crabb Family's New Recording Lands on the BILLBOARD Top 200, Contemporary Christian and Southern Gospel Charts