Written by Staff on October 8, 2020 – 3:22 pm -
Beyond the Song by Jantina Baksteen
Today we go Beyond the Song with "Lord Send Me A Mountain" by the Porter Family. This was recently highlighted on the  Strictly Southern Show with Vonda Armstrong. I caught up with Shawn Porter of the Porter Family to learn about their ministry. Thank you Shawn for joining this interview. 
Jantina Baksteen: Can you introduce yourselves to the readers of SGNScoops?
Shawn Porter: We are The Porter Family from Waynesville, North Carolina. The group members are Shawn Porter (myself), along with my parents Will and Betty Porter. My daughter, Maddie, who is an amazing singer, is starting to take on more of an active role with the ministry with some appearances during our concerts when her busy schedule permits. We have been singing for over 20 years as we are now. We are with Chapel Valley on their Inspire Label.
Along with singing, I am the Full-time Associate Pastor of Dellwood Baptist Church in Maggie Valley, N.C., and my parents, Will and Betty, have been child care workers for the Baptist Children Homes of N.C. for over 30 years now, taking care of abused and neglected children. In October 2019, Will and Betty were invited to Little Rock, Arkansas, to receive the National Child Care Worker of the Year award, which is the highest award in their ministry of child care.
The Porter Family love working for the Lord and using their gifts to share the love of Christ to this lost and dying world. Our main goal, whether it's standing behind a pulpit preaching the Gospel, ministering to children, or standing on a stage singing, is to share the love of God, and give hope of a perfect eternal home someday!
Along with everything else this family is doing, Shawn also hosts trips to The Holy Land every year. There is nothing that will change your ministry any more than walking where our Savior walked.
The Porter Family's view of their busy lives in ministry is that we can never do enough to repay Christ for what He has done for us, so we are honored that He allows us to do what we do.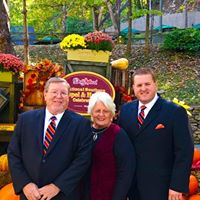 JB: I guess you basically grew up in Southern gospel music as your parents are Southern gospel artists as well?
SP: I grew up around SGM all my life. This family started singing back many many years ago as The Midkiff family, which is Betty's family name. The group originally consisted of my mother Betty, Aunt Charlotte, and my grandmother Doyle Midkiff. Betty and Will married and then Will joined the group. They traveled for several years with this lineup. Being natives of West Virginia, they often say, "We've sung all over the hills and hollers of the wild and wonderful West Virginia!"
JB: I heard your song, "Lord Send Me A Mountain," on the Strictly Southern Show with Vonda Armstrong. What a beautiful song! I believe that you, Shawn, are featured in this song. Can you share with us the message of this song?
SP: "Lord Send Me A Mountain," is a song that will change your prayer life when you get a hold of the message. A lot of times we want to sit back and do nothing and ask God to do everything, when the truth is, we need to have enough faith to say "God, you send me a mountain; I'm ready for the climb."  Those mountains in our life are hard at times, steep, and long, but if we will have enough faith to strap our boot laces up and keep putting one foot in front of the other, God will help us get to the mountain peak. When we do, our strength in and through the Lord will be amazing.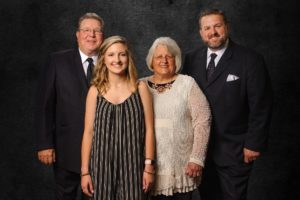 JB: What does this song mean to you personally?
SP: This song has revolutionized the way I pray. Of course, I don't like hardships, no one does, but this song has helped me to understand that I'm no longer afraid to face them. If we don't like where we are in life, or the circumstance we find ourselves in, then get up and do something about it!
JB: The writer is none other than Shane Roark. How did this song come to you?
SP: Shane Roark is an amazing songwriter, and he, along with his brother Travis, and their mother Jetta, are some of our greatest friends in the world. Shane is also our producer as well. This family, and the whole Chapel Valley staff, has the best work ethic of any record company I have ever worked with. They truly put their artists first in every aspect. With that being said, when we went in the studio for pre-production of this album, I told Shane that I would love to have a big, meaningful ballad, which is something we have never recorded, mainly because we have always been known for leaning to the country side of things. Well, we had all the songs picked for the project, and I was very excited about it, but we still didn't have that song, so as we finished up that day, Shane said, "I have a song that I wrote, and I'll play it for you if you're interested, but I'm telling you it's a big one. Not just anybody can sing it, but I think you can." So, of course, I wanted to hear it, so he began playing it on his keyboard and singing, and we had some church right there in the studio. The rest, as they say, is history.
JB: Where can we find the recorded version of this song?
SP: This song is on our new album entitled "Rise".
JB: How is this song received by your audience?
SP: This song is resounding with people everywhere. I've had people tell me how they have struggled with sickness and other circumstances in their personal lives and almost given up, but this song has given them a renewed strength to keep moving forward and to keep climbing that mountain.
JB: Is there something more you'd like the readers to know?
SP: I would just like to thank you and SGNScoops for this opportunity, and for all you do for Southern gospel music. It takes all of us staying in our lane, working together, to make a Kingdom impact!
JB: Where can we find you on the web?
SP: You can find The Porter Family here: www.porterfamilymusic.com 
Or contact us by phone at Office# (828)456-1009; Cell# (828)734-1528
You can also email us at porterfamilymusic@gmail.com
Enjoy the Porter Family as they sing, "Lord Send Me a Mountain."
Thank you Shawn Porter for sharing your ministry with SGNScoops. Blessings on your calling, reaching out to those who need to hear the gospel!
By Jantina Baksteen
Jantina Baksteen is a gospel music writer and regular contributor to SGNScoops magazine and website.
Jantina Baksteen – biography:
I live all the way overseas in the Netherlands. I'm married and I have three adult children.
I grew up in a Christian home and knew in my early years that I wanted to belong to Him. I surrendered my life to Christ was baptized one day before I turned 11 years old.
Somehow, the seed of loving gospel music was planted by the style of music my parents played at home. Around 2006/2007, I was listening to Gaither homecoming music that I found on the internet. The song, "Oh, What A Savior," by Ernie Haase hit me with the so-called Southern gospel bug. 
From there, I've been reading /studying all I can find. I found the digital SGNScoops Magazine.
As I was spending so much time reading and listening about this industry, I started praying for God to please give me a job in the Southern gospel industry. Sometimes, I commented to Lorraine Walker on her posts. How could she know the longing of my heart?
But last year she asked me if I wanted to do something for SGNScoops: the Wacky Wednesday posts online. Now I do the "Beyond the Song" article that really has my heart as I am reaching out to artists, asking about a current song and having a sneak peak behind the scenes. 
Phone Friendly SGN Scoops Magazine Here
Find SGN Scoops Magazine On Facebook Here
Download SGN Scoops Magazine PDF Here
Listen To Todays Southern Gospel Here
Tags:
Beyond the Song
,
Country Gospel Music
,
gospel music
,
Lord Send Me A Mountain
,
Southern Gospel Music
,
The Porter Family
Posted in
artists
,
Beyond the Song
|
Comments Off

on Beyond the Song with the Porter Family singing Lord Send Me A Mountain
Written by SGN Scoops Staff on February 8, 2018 – 11:20 am -
NASHVILLE, Tenn. —Gaither Music Group is pleased to pay tribute to the music and legacy of music icon Glen Campbell with the upcoming release of Amazing Grace, 14 Hymns and Gospel Favorites.  The newly-compiled CD collection of gospel music favorites, scheduled to release on February 23rd, captures the heartwarming voice of this beloved musician, singer, movie star and television personality.
"I had the opportunity to get to know Glen when he was recording the songs on this gospel project," stated Gaither Music Group founder and ASCAP Songwriter of the Century Bill Gaither.  "He was so kind and such a brilliant musician and fantastic singer.  As is true with many country singers, he got his start in the church singing hymns and gospel songs; and he sang them with conviction.  He is certainly going to be missed."
That conviction can be heard on Amazing Grace, 14 Hymns and Gospel Favorites, which features household favorites such as "Love Lifted Me," "The Old Rugged Cross," "Blessed Assurance," "Mary, Did You Know?," "What a Friend We Have in Jesus," "Just a Closer Walk with Thee," the title song and more.
In a legendary career that spanned more than six decades and garnered over 80 hits and more than 50 million records sold, six-time GRAMMY® Award-winning Campbell created an indelible mark on American pop culture.  Country music's first crossover star, Campbell achieved global chart-topping success through the pop, country and gospel music genres.
A member of the Country Music Hall of Fame and a recipient of 10 Academy of Country Music Awards, Campbell is celebrated for scores of hits including "Rhinestone Cowboy," "Southern Nights," "Gentle on My Mind" and "Wichita Lineman."
From his time as a groundbreaking guitarist for Elvis Presley, Frank Sinatra, The Beach Boys and many others in the archetypical backing band The Wrecking Crew to his decades atop the charts, few artists have touched as many lives as the Rhinestone Cowboy, who was awarded the GRAMMY® Lifetime Achievement Award in 2012.
The Amazing Grace, 14 Hymns and Gospel Favorites CD will air as part of a special television offer on DISH TV, DirecTV, AT&T U-verse, RFD-TV, GaitherTV, PBS, TBN, FamilyNet, CTN, GMC, GMTN, Guardian, Liberty, TCT and TLN.  It will air in Canada on Vision TV, CTS, The Miracle Channel and Hope TV.
Amazing Grace, 14 Hymns and Gospel Favorites will be featured on Sirius XM's enLighten Channel and will be promoted via the Gaither consumer catalog, the Gaither Music Group web site as well as label and artist social media campaigns.  The collection is exclusively distributed by Capitol Christian Distribution and Universal Music and will be available at Walmart and throughout general market stores and the Christian marketplace in addition to online retailers including iTunes, Amazon and www.gaither.com.  It is currently available for pre-sale at Christianbook.com and Amazon.com.  
Tags:
Country Gospel Music
,
Glen Campbell
Posted in
announcements
|
Comments Off

on Gaither Music Group Pays Tribute to the Legacy of Music Icon Glen Campbell with Release of Gospel Collection
Written by Staff on September 19, 2014 – 10:28 am -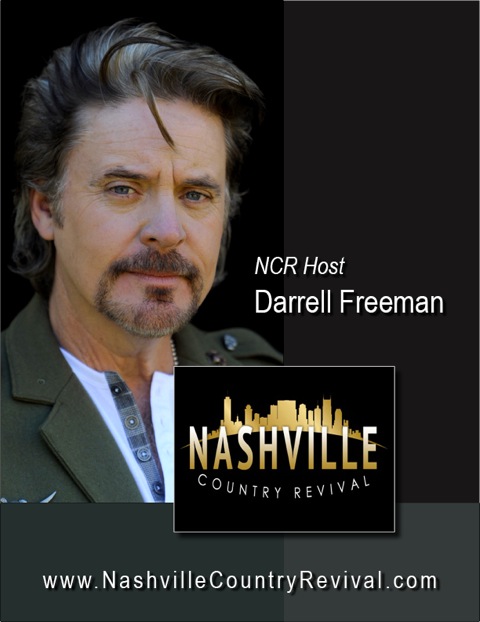 Franklin, TN (Mansion Entertainment) September 19th, 2014 – Due to the popularity of the TV show Nashville Country Revival, Mansion Entertainment has announced plans for a third year of production of the show and will add Gospel Music personality and performer, Darrell Freeman, as the host. Freeman got his start at the young age of 13 in his family band and has since garnered much success and popularity with his own family group, The Freemans. Over the years The Freemans have scored multiple chart topping songs and garnered industry nominations and awards. In addition to naming Freeman as the new face of NCR, Mansion has partnered with Big Merlin Productions to produce the future episodes.
Nashville Country Revival was initially launched on The Nashville Network (now Heartland TV) two years ago and since that time has gained popularity and a strong following with its appearances on major networks such as Daystar TV, TCT and other national platforms. The show found a niche with viewers by offering inspiring music with a Country and Bluegrass flavor from popular artists such as Danielle Peck, Brand & Dean, Marty Raybon, Jeff & Sheri Easter, Red Roots, Brad Davis, Jason Crabb while introducing a host of new talent to its viewers as well.
NCR recently entered new territory with nine episodes of NCR being launched on Hulu. Amazon Prime will come on board in the near future offering Nashville Country Revival episodes to its subscriber base as well. Future episodes with host Darrel Freeman will be launched by the end of 2014 on both Hulu and Amazon Prime.
For more information on Nashville Country Revival visit www.nashvillecountryrevival.com.
Tags:
Amazon Prime
,
Big Merlin Productions
,
Country Gospel Music
,
Darrell Freeman
,
Gospel artists
,
Heartland TV
,
Hulu
,
Inspirational Country
,
Mansion Entertainment
,
nashville country revival
,
TCT
,
the freemans
Posted in
announcements
,
artists
|
Comments Off

on Darrell Freeman To Host Future Episodes of Nashville Country Revival
Written by SGN Scoops on February 12, 2014 – 9:35 am -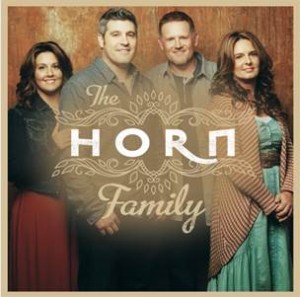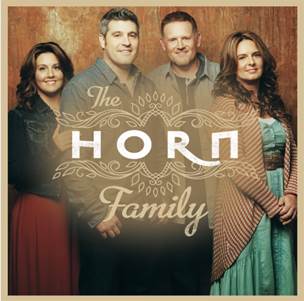 (Los Angeles, Calif.) February 12, 2014 – After a decade-long tour, performing over 100 concerts a year, The Horn Family is slated to release their long awaited self-titled debut project on March 4, 2014 from RayLynn Records through Provident Distribution. The Horn Family album was recorded in Nashville, Tenn. and produced by prolific country artist and renowned songwriter Mark Collie who has worked with artists such as Garth Brooks, Tim McGraw, and JT Hodges.
Drawing from their unique life experiences, the entire band played a pivotal role in the songwriting process, with each member demonstrating a different perspective of God's goodness and grace. Among the 10 tracks slated for the album, the celebratory tune "I've Got It" as well as the ballad "Rise Above the Fall" feature elevating lyrics and rhythmic melodies, giving a new meaning to contemporary country gospel.
Leading up to their album debut, the powerful single "For The Life Of Me" was recently released to radio and continues to garner adds at a number of highly respected stations around the nation.
The Horn Family offers a unique combination of country and contemporary gospel and is made up of Joel Horn, Tina Horn, Jamie Horn and Tracy Horn. Born for careers in Southern Gospel music, Joel and Jamie Horn were raised by their father, a Pentecostal preacher, on the tunes of legendary gospel families such as The Hinsons, Paynes and Crabbs. From what started off as a childhood passion, the two Horn siblings began to perform, eventually expanding into The Horn Family, when Joel and Jamie's wives, Tina and Tracy, came on board to offer their vocal harmonies.
In 2011, co-owners of the Texas Rangers, Bob and Janice Simpson, unleashed their latest venture RayLynn Records, a new Christian music label for emerging performers, aimed to serve as a launch pad for breakthrough artists to share the Gospel through music. It was that same year they signed The Horn Family, who share a passion for spreading the message of Christ through music.
"Music has been a part of my entire life, beginning with the earliest childhood memories of my mother playing the piano as she sang classic gospel hymns," says Bob Simpson. "RayLynn Records is the fulfillment of a dream that my wife Janice and I shared to bring truly God inspired music to the world delivered by talented artists such as the Horn family."
The self-titled debut album will be available at Christian retail stores, iTunes, and Amazon beginning Tuesday, March 4, 2014. For more information about The Horn Family, please visit www.HornFamily.com orwww.raylynnrecords.com.
Tags:
Country Gospel Music
,
Ray Lynn Records
,
Southern Gospel Music
,
The Horn Family
Posted in
announcements
|
Comments Off

on GOSPEL COUNTRY GROUP, THE HORN FAMILY, TO DELIVER HIGHLY-ANTICIPATED SELF-TITLED DEBUT ALBUM ON MARCH 4, 2014
Written by SGN Scoops on December 19, 2013 – 7:23 pm -
Kentucky are returning to their roots, combining their ministries.
With rich family harmonies, these sisters are excited to start
this new season … back together again as LATTER GLORY.
Both Wanda and Pauline, individually, have been in full-time
ministry 30+ years and have seen success with their songs,
charting nationally in all major charts.  The sole purpose and
vision of LATTER GLORY is to reach souls with the Gospel
and to encourage the body of Christ.
Wanda traveled over 25 years in full-time ministry with her
family.  She has also served in Pastoral, Nursing Home, and
Prison Ministries. With a passion for people, she has dedicated
her life to the work of God.  Once her children were grown she traveled as a Solo Artist.  Not only has
God shown favor on her, God has blessed her with an anointing to pen songs that touch people where
they are.  (Songs: "Born in Bethlehem," "I Believe" and more)
Well known in the Southern Gospel Music Industry, Pauline is owner of PATTERSON MUSIC GROUP,
home of Patterson Promotions, (a national-charting Radio Promotions group for over 8 years),
Southern Gospel Times, (an online magazine that hosts the nation's only weekly fan-voted TOP 40
Southern Gospel chart), The Southern Gospel Times Label, (an Artist Development label.) She has
also served as radio DJ, host of Good Morning Gospel Show and concert promoter.  
(Songs: "I Know
The Man," "Her Roots Run Deep," and more)
LATTER GLORY is available for church ministry, concerts and Ladies Conferences and are currently booking for 2014.

Patterson Music Group
768 Walnut Rd.
Lily,Ky. 40740
606 528-0033
www.pattersonpromotions.com
Tags:
Country Gospel Music
,
latter Glory
,
Patterson promotions
,
Pauline Patterson
,
Southern Gospel News
,
southern gospel times
,
wanda osborne
Posted in
announcements
|
Comments Off

on LATTER GLORY RETURNS TO ROOTS
Written by SGN Scoops on July 8, 2013 – 4:51 pm -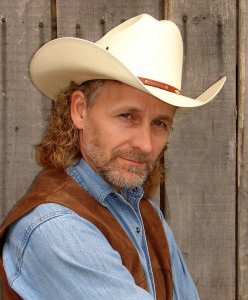 Nashville, TN (July 5, 2013) Multi-award winning Country Gospel vocalist Rene' Jones has been nominated for the 2013 Artists Music Guild Awards for Favorite Male Vocalist of the Year and Favorite Song of the Year.
The song nominated is "Bible By Her Bed" written by Country Gospel singer/songwriter Ann Hartmann. Rene' stated "I love this song. It receives a tremendous reception every time I sing it."
The 2013 Convention and Awards Show of the International Country Gospel Music Association will be August 1st, 2nd, & 3rd. It will be held once again in the beautiful Civic Center Auditorium in historic West Plains, Missouri, the Heart of the Ozarks.
Rene also has a new single coming out "Cold In The Ground". Be looking for it soon.
https://soundcloud.com/music-bidniss-productions/cold-in-the-ground .
You can learn more about Rene' Jones at http://www.renejones.com or https://www.facebook.com/rene.jones.9275 . You can contact him by E-mail at renejonessings@bellsouth.net .
Tags:
Country Gospel Music
,
rene jones
,
Southern Gospel News
Posted in
announcements
|
Comments Off

on Country Gospel Singer Rene' Jones Nominated For Two Prestigious Awards
Written by Rhonda on October 15, 2010 – 4:29 pm -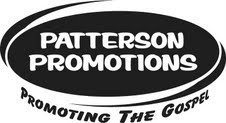 {EHA-Nashville, TN} Pauline Patterson, of Patterson Promotions, announces today another division to the company's current radio promotions services. Patterson notes, "We have already been offering Southern Gospel recording artists radio promotions and compilation discs for the past 5 years. We have been fortunate and blessed with good artists and great radio response with charting success. We are now seeing an overwhelming need in the Country Gospel genre. We are very excited to be receiving positive feedback and want to fill that need for these artists. This is not a new record label, but an outlet to market artists' new material to radio. Please feel free to call us for more information. We're working on and looking forward to our first Country Gospel compilation set for Jan. 2011!" Patterson Promotions recently moved into a 2nd location on Music Row to become more accessible to the growing clientele in Nashville. The company also continues to operate the original offices in Lily, KY. The company's latest comp disc, Vol. 3, was released this month and includes
1.Homeland Quartet When He Set Me Free 2.Heavens Highway Set Me Free From Me 3.Michael & Delilah Everything I Need 4.Dustin Jenkins I Boast In The Cross 5.Mission Of Love I Will Always Love You 6.The Downs Family Cover Me 7.The Cassidy Brothers Give It Away 8.Music City Trio The Upper Room 9.John Steele Sweet Drink Of Water 10.Sunday Drive When I Get There 11.The Drummond Family Walk On 12.Dennis Thompson One More Time 13.Mary Kitts He Didn't Stop The Storm 14.Lynn Royce Taylor Love Power and a Sound Mind
www.pattersonpromotions.com, Patterson Promotions-Nashville
615-972-5684 or Ph. 606 528-0033
Submitted by:
EHA-Nashville
Tags:
Country Gospel Music
,
eha-nashville
,
Patterson promotions
Posted in
announcements
|
Comments Off

on Patterson Promotions adds Country Gospel Division