Written by Staff on April 27, 2015 – 1:00 pm -
The Cross Pointe Church recently had an outbreak of botulism and the story has reached national media outlets.
[See: One dead, 23 others sick from suspected botulism at Ohio church on Reuters.com]
Pastor Bill Pitts writes: "We need help in a great way with over 25 being hospitalized with all levels of medical needs. We have also seen great miracles. I took one man home last night from one of the six hospitals that our people are in. He "walked out" of ICU straight to my car.
"We have set up a Cross Pointe Family Relief Fund [see below for information.]
"I am also part of Cross Pointe Southern Gospel group. In fact, Debbie Wright, a singer in our group, has been in the hospital all week.
"Cross Pointe will be seeing you at Creekside this year and we believe healing will have taken place and we will be stronger than ever." 
Please send donations today to:
Cross Pointe Family Relief Fund
657 E. Main Street
Lancaster, Ohio 43130
Tags:
botulism
,
Cross Pointe Church
,
cross pointe trio
,
donate
,
Lancaster OH
,
prayers
,
relief fund
Posted in
announcements
,
artists
|
Comments Off

on Cross Pointe Families Need Your Help
Written by SGN Scoops on October 22, 2012 – 8:05 am -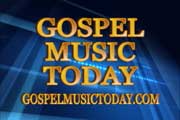 The Tacketts are the guests on the current edition of Gospel Music Today, and Jeff Tackett takes Ken on a tour of the Encore Coach that was on display at NQC this year. Ken and Jean Grady host southern gospel news and concert updates, the Feature Group is The Bridgemans, and Jean reviews a new CD by 1 Voice. The show has singing by The Songfellows Quartet, a new music video by Cross Pointe Trio, and exclusive concert footage of Sonship Quartet, captured by the Gospel Music Today cameras in Broken Arrow, OK.. The show is online now at the Gospel Music Today website, www.gospelmusictoday.com.
Tags:
cross pointe trio
,
Gospel Music Today
,
Ken and Jean Grady
,
Songfellows Quartet
,
sonship quartet
,
Southern Gospel News
,
The Tacketts
Posted in
announcements
|
Comments Off

on The Tacketts Special Guests on Gospel Music Today