Written by SGN Scoops on July 28, 2011 – 9:28 am -
"Expand your ministry for as little as $99 dollars for the next 3 months!"
SGNScoops is the first all- digital Southern Gospel/Christian Country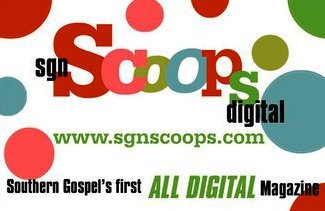 magazine. Since it's re-launch in 2009, owner Rob Patz of Coastal Media, has been amazed at it's growth. Our veteran staff of writers has a combined experience of more that 85 years in the Gospel Music Industry thus making SGNScoops a proven and trusted source of Gospel Music news.
Each month, our magazine is downloaded approximately 28K times, striking a male and female audience ages 35-55. As you know, that age category is called "the decision makers!" The beauty of advertising in Scoops magazine, is that our nearly 30K readers are exposed to your ministry, your mission and your products with a simple click of the mouse.  
In light of the National Quartet Convention, September is a GREAT month to advertise.  In addition to our all-digital magazine, we're printing 5K of the "NQC Edition" to distribute. We assure you, the printed version is of top quality.
For September, we have reduced our prices so that many can take part in this opportunity. If you don't already have an ad, that's not a problem. We have an award winning graphic artist on our team. The rates for ad design are contingent upon the size, starting at just $35.00. Don't miss out, email rob@sgnscoops.com.
The September advertising rates are as follows:
Package 1
Back Cover for NQC Printed Edition
3 months full page ad in digital magazine
Cost: $2,000 (value 3k in digital ads alone)
Package 2
Full Page Ad in NQC Printed Edition
3 months full page in digital magazine
Cost: $1250 (value 3K in digital)
Package 3  
½ Page Ad in NQC printed edition
3 months ½ page ad in digital magazine
Cost: $750 (value $1500)
Package 4
¼ Ad in NQC printed edition
3 Months ¼ Ad in Digital magazine
Cost: $250- (Value $750)
Package 5
side banner must be in our office no later than August 19
Tags:
coastal media
,
digital magazines
,
national Quartet Convention
,
online advertising
,
rob patz
,
Scoops Magazine
,
sgnscoops
,
Southern Gospel News
Posted in
announcements
,
Christian interest
|
Comments Off

on Sweet September Deals at Scoops!
Written by SGN Scoops on July 24, 2011 – 6:15 pm -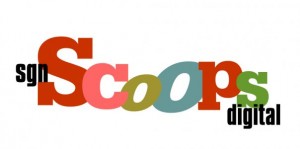 September marks the second anniversary of the re-launch of SGNScoops Magazine.  In 2009, Coastal Media, owners of SGMRadio, purchased the magazine which is also home of the Diamond Awards.  "As we come upon  two years since the re-launch of the magazine, I felt I needed to re-visit our vision and fine-tune our purpose.  Promoting and spreading the gospel is my heart and we will be  focusing on how we can use the magazine as a tool to expand the Kingdom of God," says Rob Patz, Owner/President-Coastal Media.
Our Vision:
"SGNScoops exists to promote the gospel by unveiling what is intriguing and real about Southern Gospel and Christian Country music. With integrity, we aspire to strengthen Christians, highlight people who are fulfilling a call to minister and emphasize the music that inspires audiences and glorifies God."
Tags:
christian country
,
Coastal Medial Group
,
digital magazines
,
mission statement
,
rob patz
,
southern gospel
,
Southern Gospel News
Posted in
announcements
|
Comments Off

on SGNScoops Unveils Updated Mission Statement