Written by Staff on April 8, 2020 – 12:53 pm -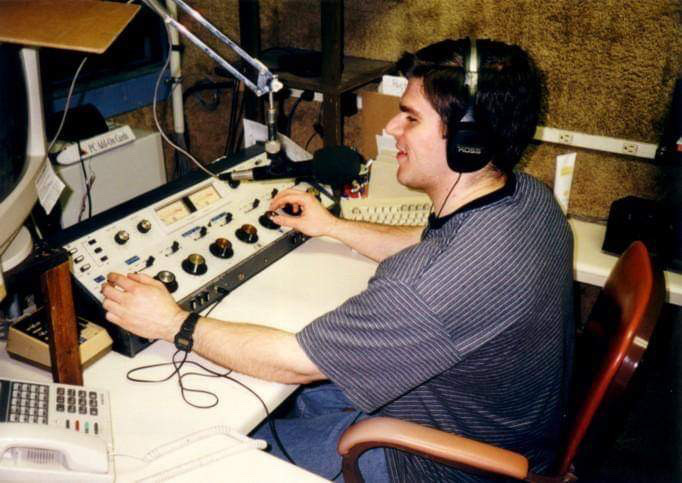 DJ Spotlight – Chuck Bradford WBTG
By Vonda Armstrong
Sheffield, Alabama, is known as the Center of the Shoals. It is centrally located between the cities of Florence, Muscle Shoals, and Tuscumbia, Alabama. The city possesses a small town friendliness with the amenities of a local university, hospitals, shopping, and an awesome gospel music radio station. This month, we are spotlighting WBTG in Sheffield, Alabama and D.J. Chuck Bradford.
Vonda Armstrong: Chuck, tell us about your current job in radio.  
Chuck Bradford: I currently serve as Program Director for WBTG in Sheffield, Ala. I build the daily logs for both of our stations, produce spots, keep the music rotation fresh, and manage our website (wbtgradio.com) and social media presence. I also host a weekly Saturday morning show on our Southern gospel station. For years I've tried to learn as much as I could about everyone's job so I could keep things running smoothly during vacations or the occasional turnover. Each employee adds value to the station in different ways, and my true niche seems to be working in more of a behind-the-scenes way to ensure everyone else can shine.
WBTG stands for "We Broadcast the Gospel" and is now in its 42nd year of operation. It is both an AM and FM station, broadcasting 24 hours a day. Our FM is a Southern gospel format, providing what we call "life-changing music and Christ-centered teaching programs," and reaching northwest Alabama, southern Tennessee, and northeast Mississippi with 25,000 watts of power. Our AM station is home to a daily two-hour radio program called the "Party Line," and an Adult Standards music format branded as "Memory Music."
As a freshman in college in 1998, I started out on the AM hosting the Party Line and assisting with high school football broadcasts, and soon began hosting the afternoon drive on the FM where I fell in love with Southern gospel music. After college, I left the station to attend seminary in Texas, and after graduation I moved back to Alabama to begin pastoring a church. However, I still had the radio itch to scratch, and it wasn't long before I began working part-time at the station again while also serving as a full-time pastor.  My twin passions for Southern gospel radio and church ministry often overlap as I've had opportunities to bring in artists such as the Kingsmen, the Hoppers, and the Talleys to our church.
VA: If you could interview anyone in any genre of music who would you pick?
CB: There are still quite a few Southern gospel artists that I've yet to meet and would love to interview. However, if we opened it up to other genres, I would like to interview Sara Evans. I don't typically enjoy listening to country music, but she's definitely an exception. In fact, the way I met my wife was through our mutual admiration of Sara's music. We kept getting into bidding wars on Ebay over Sara Evans memorabilia, so I emailed her to ask if she would let me win once in a while! We soon began exchanging emails, then realized we had a lot more in common than just musical tastes, and the rest, as they say, is history. Oh, and if I ever do get to interview Sara, I'd love for her husband — former University of Alabama Q.B. Jay Barker — to join in because he was one of my heroes growing up. Roll Tide!
VA: Will you share your testimony?
CB: I was raised in a Christian home and in a conservative, evangelical church in Muscle Shoals, Ala., where the pastor made a special effort to personally disciple me starting at a young age. I also had a Sunday School teacher who motivated me to memorize a verse of Scripture each week. Through the daily reading of God's Word, I became convicted of the sin that was present in my life, and of my need for a Savior. So, as a ten-year-old boy, I turned to Jesus in repentance and faith, trusting only in his shed blood for my salvation. At the time, I did not understand everything about the conversion experience, but I did know that I was not perfect, and with a child-like faith I clung to the One who is perfect, by whose stripes I have been made whole.
Five years after my salvation experience, the Lord began to reveal to me his plan for a future in ministry. I didn't know exactly what form that would take, but I just wanted to be obedient to his will for my life, so I publicly surrendered to the call to ministry. At the time, I remember hearing Dr. Charles Stanley preaching on the very station that I would grow up to work for, and he said if the Lord truly calls someone, he won't find joy or fulfillment doing anything else. During the time between receiving the call and accepting it, I became restless as I wrestled with what I knew to be God's plan for my life. I realized that I could not be happy doing anything other than exercising my spiritual gifts in the work of the ministry. Now, many years later, that call still rings in my mind, and I remain firmly committed to it, both through pastoral ministry and broadcast ministry.
VA: Tell us about your family.
CB: I have been happily married to the former Tiffany Dunaway of Houston, Texas, since 2003. My wife is my best friend and partner in ministry. Without her devoted support, I would have been unable to serve in vocational ministry.  Tiffany has worked as a pharmacy technician since early 2009. She is also quite handy with computers, and if I ever run into a problem with our P.C.s at the station, she's the first person I call.    
VA: Tell us about a special day at the station. Is there one that stands out in your mind over the rest? 
CB: Getting to work alongside long-time radio pros like Paul Slatton, Jerry Edgil, and Don McGee is still special for me. But one of the greatest thrills of working in Southern gospel radio, is the opportunity to interview my favorite artists. I have an autographed photo of the Cathedral Quartet on my desk that reminds me of their final appearance in Florence, Ala., as part of their Farewell Tour in 1999. We did a remote broadcast from the coliseum, and our station manager, Paul Slatton, allowed me to conduct my very first on-air interview, and it happened to be with the greatest quartet of all time. I still get nervous just thinking back to that moment, but they were so gracious to me as I fumbled through a page of questions that I had scribbled down in case I went blank. I had a chance to speak to Ernie Haase at N.Q.C. this past September, and told him how much that moment meant to me as a 20-year-old just starting out in radio.
Thank you, Chuck Bradford, for sharing from your heart while beneath the DJ Spotlight.
By Vonda Armstrong
Vonda Armstrong is a regular contributor to SGNScoops Magazine, is a radio personality on SGMRadio and WPIL, as well as heading up Advertising and Social Media for SGNScoops. She owns Hey Y'all Media and Hope's Journey. Find out more HERE.
Did you know that you can receive the printed, full-color version of SGNScoops Magazine by subscription? Find out more 
HERE
.
Find SGNScoops Magazine On Facebook 
HERE.
You can download the latest edition of SGNScoops Magazine 
HERE.
Read the latest edition of SGNScoops Magazine online
HERE.
Listen To Today's Gospel Music
HERE
Tags:
Chuck Bradford
,
DJ SPOTLIGHT
,
gospel music
,
Southern Gospel Music
,
Vonda Armstrong
,
WBTG
Posted in
artists
,
sgn scoops magazine
|
Comments Off

on DJ Spotlight – Chuck Bradford WBTG
Written by Staff on January 20, 2020 – 5:32 pm -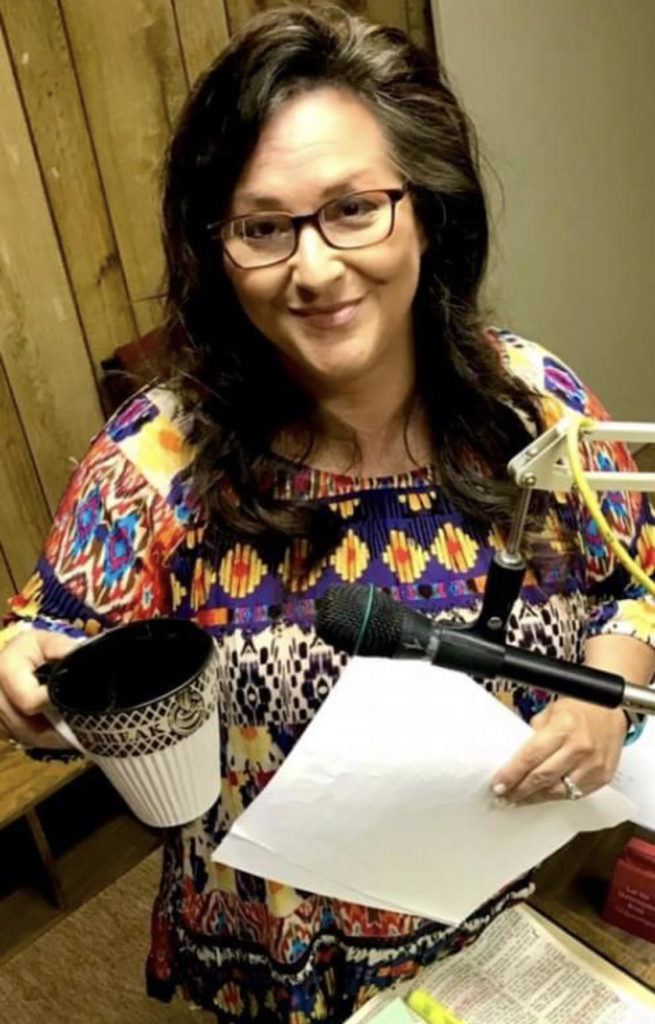 DJ Spotlight on Sylvia Green
By Vonda Easley
WVOB 91.3 FM went on the air in December of 1988 with 2,500 watts of power. The studio is situated in the main Administration Building of Bethany Divinity College and Seminary.
WVOB offers Great Christian Programming, including the best and latest in today's Southern gospel music, 24 hours a day. WVOB 91.3 FM is a listener-supported radio station and is the home of this month's DJ Spotlight, the amazingly talented Sylvia Green. I quizzed Sylvia with five unique questions. Check out her answers and get to know her. You will be glad you did!
Vonda Armstrong: Sylvia, tell us about your current radio position. station, location, job, years on the job, and how you got started? 
Sylvia Green: Our station is Gospel 91-WVOB Dothan/Webb, Ala. We're a 24 hour, seven days a week Southern gospel music station that covers parts of the tri-states area of Alabama, Florida and Georgia. Currently holding the position of Assistant Program Director, I'm proud to say I've been associated with this station since the first few months of 1992.
Keith Brady, from the group I sang with at the time (the Bradys) was working at WVOB part time when not on the road. When a sister station was opened in nearby Bonifay, Fla., due to my knowledge of gospel music, the management asked me to help spearhead the opening of WJED.  I had no prior on-air experience, but with great on-the-job training and help from up above, WJED became a vital station in that area for many years. When management decided to sell it a few years ago, they transferred me to Dothan's WVOB where we soon started the "Coffee-Break with Keith and Sylvia," which has become dear to my heart. We love sharing behind the scenes news in gospel music, jokes, trivia, and a whole list of other things, plus we have the "Word Game" each segment where listeners can win gift items.
VA: You are not only a DJ, but a singer, songwriter and an inspiration to many. Do you have a favorite song that you have written? Tell us about that song of one that is special to you and why?
SG: "Here I Am" which was recorded by the Hoppers would have to be my first choice. I was so honored that it became Song of the Year in 1990 and was Song of the Decade for the 90's. But what means the most to me are the thousands of testimonies connected with this song that I've heard through the years. Each time I stop to think about the far reaching effects for the cause of Christ this song has had, I'm blown away yet again by the fact that God allowed this simple girl from lower Alabama to write it. Next year marks the 30th anniversary of "Here I Am" winning Song of the Year. I'm still getting testimonies of how it changes lives. To God be the glory, he far exceeded my goals and I'll always be humbled by it.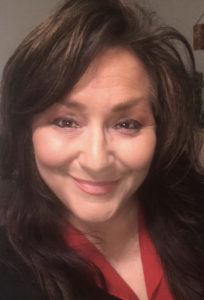 VA: Please share your testimony. 
SG: I became a Christian at the young age of six years old during a revival at the church my dad and mom pastored in Troy, Alabama. I guess some think that is too young, but I knew exactly what I was doing. My heart was touched, the tears flowed, and I asked Jesus to be Lord of my life. I've rededicated my life to him many times since then because none of us are perfect.  We all fail, we all mess up, we all stray a little from where we know we need to be in our walk with him. We break his heart, but his mercy and grace woos us back to him and I'm so thankful for that. Too many feel that because they've made a mistake, that God hates them. But nothing could be further from the truth, that's what the cross was for. I've spent a lifetime in gospel music, whether through singing, songwriting, or on radio, sharing the good news of his love and forgiveness; I wouldn't trade it for the world. 
VA: What is something you  look for from artists who send music to Gospel 91-WVOB? 
SG:  Our station has certain guidelines set up by management, that we as employees must adhere to when it comes to what is allowed to be played. One in particular is that it must be recognizable as a gospel song in lyric content. We are reminded that there are many good, positive songs, that may not necessarily fall under our guidelines. In the position I hold of being the person who approves or disapproves what gets to be added into rotation, this can sometimes be a hard task. Because I applaud great, positive lyric content, and because we always want to be relevant as music progresses in ways we can, as we maintain our original goal, I do my very best to make the distinctions needed so that management is pleased, God is glorified, and artists continue to send us great music! Having said that, listeners are facing some tough times, they struggle with things they never thought they'd have to face, so I love getting songs that point us to the source of our joy, our strength in times of trouble, and remind us that although what we are facing right now seems to have no answer, we have hope in a heavenly father who can bring miracles to pass!
VA: Do you have a bucket list? We'd love to hear about things you've checked off and what's still there? 
SG: When I was young, the first time I saw Vestal Goodman sing, I wanted to sing. When she became "Queen of Gospel Music," I immediately wanted (to be) that one day. That of course wasn't meant to be. When I started writing, I dreamed one day of winning the "Song of the Year Award." And, for some reason God saw fit for that little 14-year-old girl's dream to come true.  Veering away from music a bit, I marked several things off my list, like, owning my own golf clubs and learning how to play, learning to shoot a target with a gun, learning to make old fashioned cat-head homemade biscuits, and learning to decorate cakes with roses. But there are some things on my bucket list I have not done. These include, going to Australia and Hawaii for vacation, and becoming a pilot. (Sylvia laughs.) How many would like to fly on a plane I was piloting?
Thank you Sylvia for sharing with us. I'd fly with you anywhere! Let's go.
By Vonda Armstrong
First published by SGNScoops Magazine in June 2019
Read the latest Gospel Music News in SGNScoops Magazine online HERE
Tags:
DJ SPOTLIGHT
,
gospel music
,
SGNScoops Magazine
,
Southern Gospel Music
,
Sylvia Green
Posted in
Christian interest
,
sgn scoops magazine
|
Comments Off

on SGNScoops DJ Spotlight on Sylvia Green of WVOB
Written by Staff on January 20, 2020 – 12:18 pm -
SGNScoops DJ Spotlight: Darrell Gibbs
By Vonda Armstrong
Recently, we shone the DJ Spotlight on Darrell Gibbs from WUAT AM in Pikeville, Tennessee. Darrell spent the week with us at the 2019 Creekside Gospel Music Convention, and it was a joy to get to know him better. Check out our conversation below. 
Vonda: Tell us about the station, where it's located and how we can listen.
Darrell: The radio station is WUAT AM 1110. It is an "old-time" radio station, and has been around since 1960. We are considered the giant of the valley, and have an antenna on the top of the mountain that reaches way out there. 
The station is located on the corner of Main Street and Cumberland Avenue in Pikeville. We have around 3700 listeners. Many businesses in Pikeville and the surrounding area tune into our station in their stores, doctors' offices, and even at the courthouse. The radio station "blasts through the streets" and side streets on speaker in town. It is  really old school and really cool.
Billy Bridges is our station manager, and is a great guy. We have several TV shows filmed at the station every week. The very popular "Albert and Billy Show" is filmed here, along with my program as the only Facebook Live. We hope to become an FM station in the future, and to purchase additional equipment as well. It takes time and money though. 
Vonda: How did you get your start in radio?
Darrell: The very first time I ever played gospel music as a DJ was in the 80s.  I was working on Christian Night at a skating rink in west Nashville. I was the only one that knew anything about gospel music, because of my dad's love for it. The area I grew up in used to be called "the Star Route" in Nashville. I knew a lot of those people from school or at least their kids and grandkids.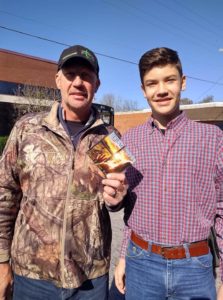 Vonda: Can you tell our readers your testimony?
Darrell: I was raised in the Methodist church. Once, I was able to take a ride to the Carolinas with Harold Lane. Some of your readers may remember him with the Speer Family. He told me about a simple gospel that started my way to salvation. I was working on pools in the summer, and in the winter I would do anything I could do to make money. I was driving my own car to school in the 9th grade. I worked hard, sometimes two or three jobs, as a teenager because I wanted to, not because I had to. I was making my own money and doing my own thing. 
Soon, I found myself doing things I shouldn't. I was about to get into some trouble and I decided to leave and move to Chattanooga with my parents. Right away I went to the skating rink and got a job. They had a "Christian Night" and I was the only one that knew about Christian music. Fast forward to three years ago, I went into a radio station in Pikeville, wanting to DJ a show for Facebook and for the local radio station. 
I was called to preach many years ago. I told God he had the wrong guy. I told him that I don't look right, I don't talk right, and I can't stand up straight.  But opportunities kept opening for me to speak on the road in churches and even colleges. God has given me my heart's desire. A beautiful wife, a beautiful place to live on the Cumberland plateau, and a voice on the radio station. That's what brought to where I am today and God is still working in my life today.
Vonda: If you had to play one group all day long, who would it be and why?
Darrell: This one is easy. I would play the Primitive Quartet. I had the opportunity to interview them once.They are amazing and so friendly.
Vonda: If you could interview anyone, who would it be and why?
Darrell: Well I would love to interview Johnny Cash. I would also like to interview Harold Lane and let him see what God has done in my life since the last time we saw each other. And besides them, I would also love to interview the McKameys, Guy Penrod, Gold City, and Squire Parsons.
Vonda: If someone is interested in working as a DJ, what advice would you give them?
Darrell:  My advice to them would be don't give up trust in Jesus in all you do.
Thank You Darrell! Keep spinning those songs and thank you for sharing with us….
Vonda Armstrong
First published in SGNScoops Magazine in December 2019
Read the latest Gospel Music News in SGNScoops Magazine online HERE
Tags:
Darrell Gibbs
,
DJ SPOTLIGHT
,
gospel music
,
SGNScoops Magazine
,
Southern Gospel Music
,
Vonda Armstrong
Posted in
Christian interest
,
sgn scoops magazine
|
Comments Off

on SGNScoops shines DJ Spotlight on Darrell Gibbs
Written by Staff on January 20, 2020 – 10:40 am -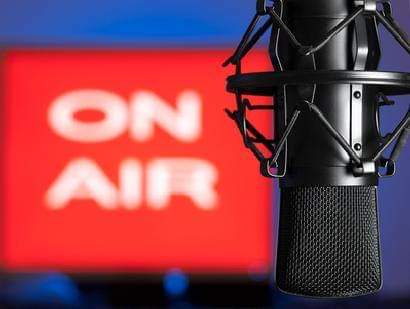 Happy National Disc Jockey Day from SGNScoops Magazine! We want each of you who play good Christian music to know that we appreciate you and the time you spend to share our music and our message with our world.
We would especially like to thank each of the disc jockeys from radio stations that chart for SGNScoops Magazine. Thank you for your time and expertise. We know you love the music as much as we do.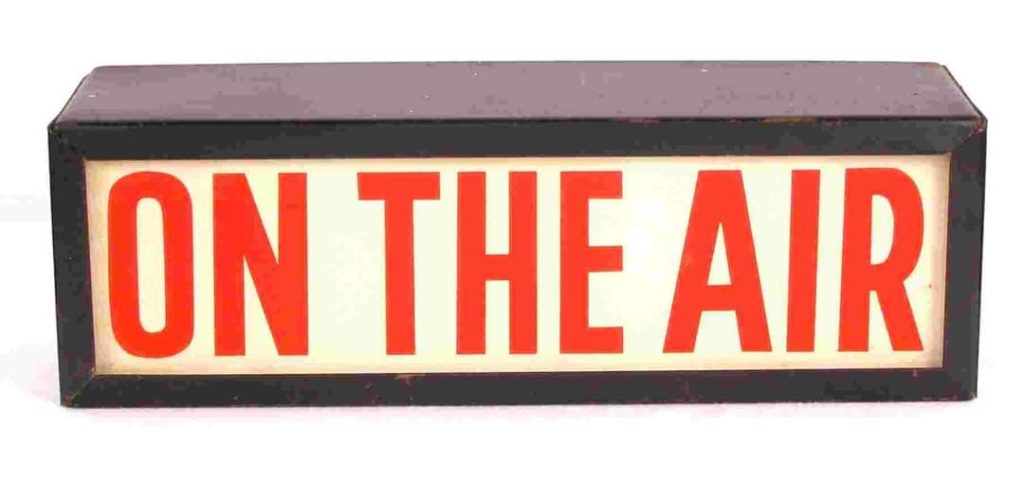 Thank you as well to the new stations who have signed up with us over the past couple of months. Thank you that you believe in us and recognize our place in this industry.
Over the next few hours, we will be posting some of the DJ Spotlight articles that have been in our magazine, written by Vonda Armstrong. We hope you enjoy them!
Thank you DJs!!
SGNScoops Team
Read the latest Gospel Music News in SGNScoops Magazine online HERE
Tags:
DJ SPOTLIGHT
,
National disc jockey day
,
SGNScoops Magazine
Posted in
announcements
,
sgn scoops magazine
|
Comments Off

on National Disc Jockey Day
Written by Staff on January 20, 2020 – 10:18 am -
SGNScoops DJ Spotlight on Brandon Bearden of SOGR Radio
By Vonda Armstrong
SOGR Radio is dedicated to bringing the best gospel music in Powell, Tennessee. It was established in 2012 by Brandon Bearden, and since then has grown to become a favorite station with gospel music lovers everywhere. Recently, we spoke with Brandon and here is what he had to say.
Vonda Armstrong: Brandon, thank you for taking the time to speak with us. Can you give us the history of SOGR?
Brandon Bearden: Thanks Vonda for the opportunity to do this. SOGR Radio is an internet radio station. I launched it in 2012, when I saw that there were not that many gospel stations for people to listen to. I live out in the country in an area without much signal for an FM Station. I thought an online station would give other people like me a chance to listen to the Word of God and some great gospel music. You can listen to SOGR Radio either online via our website which is www.sogrradio.com, or you can listen on Tune-In, Roku, or our free mobile app. SOGR Radio is located in Powell, Tenn., as part of Kenny Interactive Media, a media company owned by Jay Stuard III and myself. We offer services such as website design, creating apps, and streaming services to name a few. 
Armstrong:  Can you please share your testimony with our readers?
Bearden: Many people don't know this but I grew up in a gospel music ministry. At three months old, I had been traveling on a bus with my mom and the group she sang with out of Maryville, Tennessee. My grandfather was a preacher. I loved watching him preach, especially when the spirit fell. When I was eight years old, we were having a singing one Sunday morning and the spirit was moving. I could feel the Lord tugging at my heart. I went to the altar and got down on my knees, and my grandfather led me to the Lord. And I have served the Lord since that day.
Armstrong: At what age did you know you wanted to be a DJ? What happened that caused you to know that?
Bearden: I was 19 years old when I knew I wanted to be a radio DJ. I started the station because I saw the need for it. Since becoming a DJ, I have seen God work in so many ways in my life.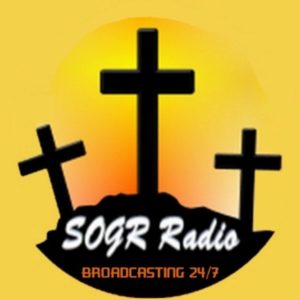 Armstrong: If you could interview anyone, who would it be? Why would you choose this person?
Bearden: Wow, that is a hard one. I would have loved to have interviewed Howard and Vestal Goodman. I have heard other people that knew them talk about how you could feel God's presence when talking with Vestal. I sure would have loved that interview!  That would have to be number one on my list.
Armstrong: Other than being a DJ, what are some other things you enjoy doing?
Bearden: I love spending time hanging out with my family. We love to sit out by the pool on a hot summer day. Another thing we love to do is visit the mountains in the fall and enjoy the beautiful foliage, God's beautiful handiwork. But I would have to say that the thing I enjoy most is sitting behind the microphone in the studio and spinning this great music and telling folks folks about what the Lord has done for me.
Armstrong: What is your favorite gospel music event that you attend?  Tell us what you do there.
Bearden: My favorite event is the National Quartet Convention (NQC). I love seeing all the people that come from all over the world to hear Southern gospel music. My typical day at NQC is loading in equipment, setting up my booth, and doing live remotes and interviews. I try and keep the folks updated on what's happening at NQC, but my favorite thing to do is catching up with the artists and finding out what's going on in their ministry.
Thank you Brandon for sharing with us about SOGR Radio. God bless you.
By Vonda Armstrong
First published by  SGNScoops Magazine in September 2019
Read the latest Gospel Music News in SGNScoops Magazine online HERE
Tags:
Brandon Bearden
,
DJ SPOTLIGHT
,
gospel music
,
SGNScoops Magazine
,
SOGR Radio
,
Southern Gospel Music
,
Vonda Armstrong
Posted in
christian entertainment
,
sgn scoops magazine
|
Comments Off

on Hug a Disc Jockey Day: Brandon Bearden of SOGR
Written by Staff on July 12, 2019 – 10:40 am -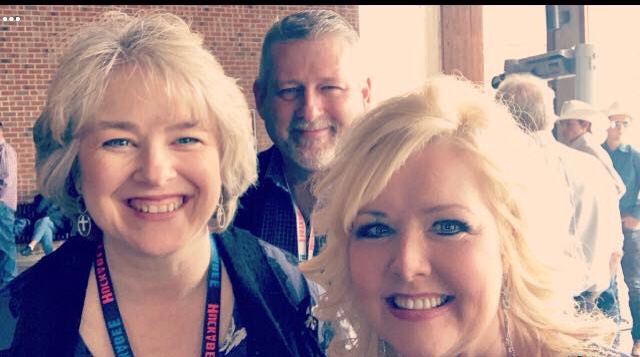 WJCR 90.1 FM in Upton, Kent., was founded by the vision and sacrifice of Rev. Don Powell, Sr. and his wife Gerri. The station went on the air in February 1990. WJCR 90.1 FM is Kentucky's only 100,000 watt Christian radio station. It reaches 32 counties throughout central Kentucky, and parts of four other states. WJCR is where we find our DJ Spotlight for this month, as it shines on Paula Probus. Take a look at the following conversation with this sweet lady from Upton, Kent.



Vonda Armstrong:  Paula, how and when did you get your first job in radio? What is your current job at WJCR?
Paula Probus: I got my first job in radio at WJCR 90.1FM in Upton, Ky. Back in 2003, the station needed volunteers to handle the phones. So, I volunteered one day a week. Don Powell Jr. and his wife Lauree Powell were running the station and they asked me to DJ a 3-hour program in the afternoon twice a week, and that started my love for radio.  I am currently working fulltime as the Music Director and afternoon DJ and I love it.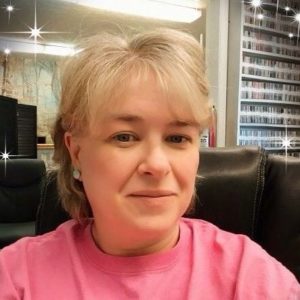 Armstrong:  We understand your grandson is famous! Tell us all about Jake.
Probus: Yes, my oldest grandson is popular. His name is Jake Boone Logsdon, and it all started when my daughter videoed him helping her with her grocery list. He won America's Funniest Home Videos and he now has his own YouTube channel, Life according to Jake Boone. Jake is four years old; he loves feeding cows, hauling stuff on his flatbed truck and going fishing. He is just a little red-headed country boy.

Armstrong: If you could interview anyone, who would it be? Why would you choose them?
Probus: I would love to interview Gloria Gaither. Gloria is a wonderful writer, and I am sure she has some interesting stories to tell on Bill. I know she is filled with wisdom about the Southern gospel music industry, while she has watched it evolve throughout the years. Gloria also seems to be a humble woman of God.
Armstrong: Tell us about something cool you have been able to do because of your position in radio.
Probus: One of my all-time favorite experiences as a music director for WJCR, was my recent visit to the Grand Ole Opry in Nashville, Tenn. My husband Tim and I walked the red carpet at the ICM awards. The experience was so fun. Being on radio has given me many great experiences, it is the best job ever.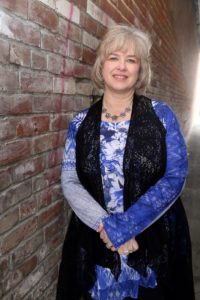 Armstrong: Would you share your testimony with us?
Probus: I am the oldest child of a General Baptist minister. My brother and husband are also preachers. God put me in a family who believes in the power of Jesus Christ. I was saved and baptized when I was nine years old. However, I was taught to sing with my mother and aunt when I was only seven years old. I have not always walked close with Jesus, but he has never left me and is always my refuge and strength. "God is our refuge and strength, a very present help in trouble." Psalm 46:1.


Thank you to Paula Probus for sharing your heart with us today. We have enjoyed shining the SGNScoops' DJ Spotlight on you today.
By Vonda Armstrong
First published in May 2019 SGNScoops Magazine.
Read the July SGNScoops Magazine Online HERE
Download July SGNScoops Magazine On PDF
HERE
Find SGNScoops Magazine On Facebook
HERE
Listen To Todays Gospel Music
HERE
Tags:
Christian DJ
,
Christian life
,
DJ SPOTLIGHT
,
Paula probus
,
Vonda Armstrong
Posted in
sgn scoops magazine
,
special feature
|
Comments Off

on Vonda Armstrong shines DJ Spotlight on Paula Probus