Written by Staff on March 10, 2018 – 5:33 pm -
Phil Cross is a name with which most Southern gospel music fans should be familiar. Cross is known for penning some of Southern gospel's most beloved songs, including "Wedding Music," "Champion of Love," "I Am Redeemed," "One Holy Lamb," and several others.
Cross is also known for being the founder and lead singer of Poet Voices. Poet Voices started in 1991 as a trio but became a quartet by 1996 and remained as such until 2002.
Now, 15 years later, the group is a quartet once again. Cross is now joined by long-time member Donny Henderson (baritone), Nic Holland (tenor), and newly-added bass singer Brandon Barry. Henderson and Holland joined the group in 1999 and 2000 respectively.
Barry is no stranger to Southern gospel music, having served as bass singer for the Old Paths Quartet and the LeFevre Quartet. This exciting lineup will also be joined by a live band on select dates. The talented quartet has returned to spread the extraordinary word of God through song once again.
"Poet Voices was formed in 1991 by myself, Howard Stewart, and Dale Brock," Cross says. "We were signed by Chris White of Sonlite Records, and our first radio release, 'Jesus Built A Bridge,' reached the No. 1 position on major charts."
This was the first of many No. 1 hits for the group, which also included "Wedding Music" and "The Key."
One of the group's most memorable moments was receiving Song of The Year honors for one of their No. 1 songs, "I Am Redeemed."
Cross points to several artists as inspiration for the group's unique sound and style.
"Cathedral Quartet, Oak Ridge Boys, and everyone that's currently honoring God through music," are prime influences on the ministry and sound of the group according to Cross.
One could argue that the inspiration was mutual as many of the songs that Cross has written were recorded by those beloved artists. Regardless, these influences can definitely be heard in the current quartet.
In addition to their vocal parts, each member has other important positions in the ministry.
Cross serves as songwriter, producer and emcee. Henderson produces and handles everything concerning marketing and sound. Holland manages transportation, and Brandon Barry helps coordinate the schedule.
The group's 2018 is off to a strong start with the group releasing two new recordings, "I Am Redeemed" and "Extraordinary." "I Am Redeemed" features fresh recordings of some of the group's most well-known songs, while "Extraordinary" is a fitting title for the latter record featuring eight classic Poet Voices songs, along with four new tracks.
"'Extraordinary' is a collection of newer songs written by myself and others," Cross points out. "It includes a couple of worship songs, along with songs of proclamation."
The title track is the first radio single from the project.
"'Extraordinary' is an exciting, up-tempo song written by (me)," Cross emphasizes. "It reminds us that everything about Jesus was extraordinary. He didn't do anything average or ordinary."
Both recordings showcase the incredible harmonies of this great quartet as well as the strong, gospel-based lyrics.
According to Cross, the mission of Poet Voices is "to provide authentic Christian encouragement and worship to all generations," which is reflected in their music, their concerts and their daily lives.
"God is on our side," Cross points out. "He cheers us on. He never gives up on us. He has an extraordinary plan that includes us."
The music of Poet Voices has made an impact on many people around the world.
"An entire tribe in the Virgin Islands received Christ after a missionary shared 'Jesus Built A Bridge,'" Cross shares. "Their bridges had been destroyed in a hurricane, so they easily identified and understood the song."
This has humbled Cross and the members of the quartet. God has blessed them, and through them, He has blessed many others.
"God has impacted our lives, and music is a way for us to express that," Cross says. "Singing has afforded us the tremendous blessing of meeting wonderful people and knowing that God touches them through the message we get to share."
Even with all of their success, the men of Poet Voices are still focused on the true star, Jesus Christ. The group also encourages new artists and those who feel called to sing gospel music.
"Be genuine, real, and do not copy others," Cross points out. "Remember, we're not great, but He is. This is not a singing contest."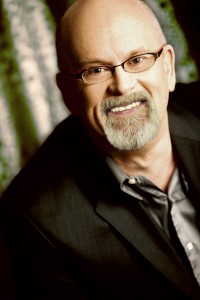 The coming days are looking bright for the men of Poet Voices, and they are excited to embark on this new journey together.
"We will be sharing in concert events, churches, and wherever doors open," Cross says. "We will do it with class, integrity, and purpose, to honor Him."
By Justin Gilmore
First published by SGNScoops Magazine in February 2018
You Can Download SGNScoops Magazine 
HERE
Find SGNScoops Magazine On Facebook 
HERE
Listen To The Best In Todays Gospel Music 
HERE
Tags:
Brandon Barry
,
Christian Music
,
Donny Henderson
,
gospel music
,
Nic Holland
,
phil cross
,
Poet Voices
Posted in
artists
,
sgn scoops magazine
|
Comments Off

on Extraordinary: Poet Voices Return To Gospel Music
Written by Staff on June 11, 2015 – 1:58 pm -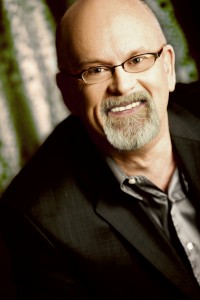 (Chattanooga, TN) Southern Gospel Times would like to congratulate Phil Cross on his latest song. "All I Can Do Is Pray" is a new moving song about prayer written by Phil Cross and Donny Henderson.
The vocal arrangement is by Phil Cross and the music and orchestration is by Cody McVey. Rodney Brooks is currently teaching this new song to the choir at Atlanta First Baptist, the church home of Dr. Charles Stanley.
Phil Cross has spent over three decades in Christian Music. He is a Dove Award winner and has received numerous awards as a songwriter and artist. His songs have risen to the very top of the charts both as a writer and artist. Phil currently is active as a songwriter, mentor, producer, and promoter of other artists.
www.philcross.com
Tags:
Cody McVey
,
Donny Henderson
,
gospel music
,
phil cross
,
Rodney Brooks
Posted in
announcements
,
artists
|
Comments Off

on Moving Song About Prayer By Phil Cross
Written by SGN Scoops on January 17, 2012 – 4:15 am -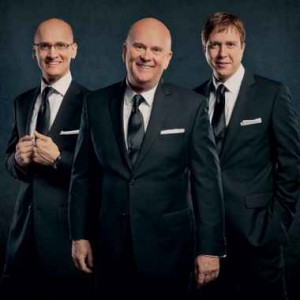 In 1991, Gospel Music songwriter, Phil Cross formed Poet Voices. Gospel Music fans quickly fell in love with the music and message presented by this unique new artist.  Over the years the group became a staple in Gospel Music and garnered many of the top honors in the field. Most importantly, they were recognized by both fans and peers as one of the most respected ministry teams in Gospel Music.
We are excited to announce that starting immediately, Poet Voices is resuming it's tour schedule. PV will be presenting a brand new solo tour throughout 2012 and beyond and their new recording is in post production and will be available early 2012. 
PV concert events will feature many of the group's top 10 songs as well as some new compositions from group members Phil Cross, Donny Henderson, and Dan Callahan. Selections that will be featured include: Jesus Built A Bridge, The Key, One Holy Lamb, I Am Redeemed, and Grace & Glory.
For the last few years PV founder and Gospel Music songwriter, Phil Cross, has been quite busy promoting and extending the reach of Gospel Music into the Church. He formed a choral company to assist Worship Leaders and Music Pastors in the quest for relevant, quality choir music, and provided additional support by conducting weekend long choir clinics.  Additionally, Cross created and produced the much acclaimed event and video series called "Song Of A Lifetime" that introduces audiences with the writers and the stories behind many of Gospel Music's most popular songs. The series currently contains several full length DVDs, and the event continues to be one of the most loved and highest attended showcases each year at the National Quartet Convention. 
"The last 10 years have been amazing and I have been blessed to see God work in my life and in the lives of so many." Says Cross. "I feel like I have reached a place in my journey that can allow me to return to something that has always been a real
passion of mine… touring with Poet Voices."
PV events will also be supported with all of the necessary promotional tools including posters, radio spots, customized videos, flyers, and other printed materials, along with a our 12 week promotional plan to ensure a successful event.  Event planners will have more tools than ever before.  With ten acclaimed recordings to their credit, as well as numerous popular releases, including five Number One hits, Poet Voices has firmly established a place at the forefront of Christian Music. 
Since its formation in 1991, this popular group has gained the respect of its peers and Gospel Music supporters alike and continues to be one of Gospel Music's most beloved and influential groups.
Phil adds, "I am excited to share this timeless message of Grace & Glory with our friends and fans and I really believe that the best days are ahead for The Church, for Gospel Music, and for Poet Voices."  The booking process has already begun for 2012.  Contact Brian Burchfield 423-754-4350 for scheduling information. 
To learn more about PV you can visit the official website at PoetVoices.com. You can also connect with them on Facebook, YouTube, and Twitter. To hear and see PV, check out the Grace & Glory music video at YouTube.com/poetvoicestv.
Tags:
Dan Callahan
,
Donny Henderson
,
phil cross
,
Poet Voices
,
Southern Gospel Music
,
Southern Gospel News
Posted in
announcements
|
Comments Off

on POET VOICES RETURN TO TOURING IN 2012