Written by scoopsnews on January 22, 2016 – 2:43 pm -
The Drummond Family asks you to please join with them in prayer for Pat & Michelle's son and Meagan's Brother, Bo Drummond. Bo is in emergency surgery right now for an appendectomy. Thank you for joining with them for a quick and easy surgery and recovery.
More News
Tags:
Drummond Family
,
Pat and Michelle Drummond
Posted in
announcements
|
Comments Off

on Prayers for The Drummond Family
Written by SGN Scoops Staff on October 28, 2015 – 8:56 am -
Drummond Family Ministry is pleased to announce Patrick "Bo" Drummond will be returning to the stage with our family. After five years of being off the road, he has decided to return to fulfill the calling upon his life.  Bo is a gifted vocalist, musician, engineer, and producer.  Bo will bring to the family many talents God has blessed him with.  Pat, Michelle, and Meagan are excited to have him back as a part of the ministry.  Please join them in welcoming Bo and his family, wife Chastity, and children, Lilly, Travis, and Luke, back on the road with the Drummond Family.
With that said, they are also happy to announce they will be putting together a live band. The love for live music has always been in their hearts,  and they are extremely happy to bring the band back.  The Drummond Family would like to announce they are seeking an individual who plays and sings harmony. You can contact them for more information and send your demo to drummondband@gmail.com
The Drummond Family would like to say thank you to all of you who have encouraged, prayed, and stood with our family during this time of transition.
Tags:
Drummond Family
,
southern gospel
,
Southern Gospel News
Posted in
announcements
|
Comments Off

on Drummond Family Ministry Welcomes Bo Drummond
Written by Staff on October 15, 2015 – 11:36 am -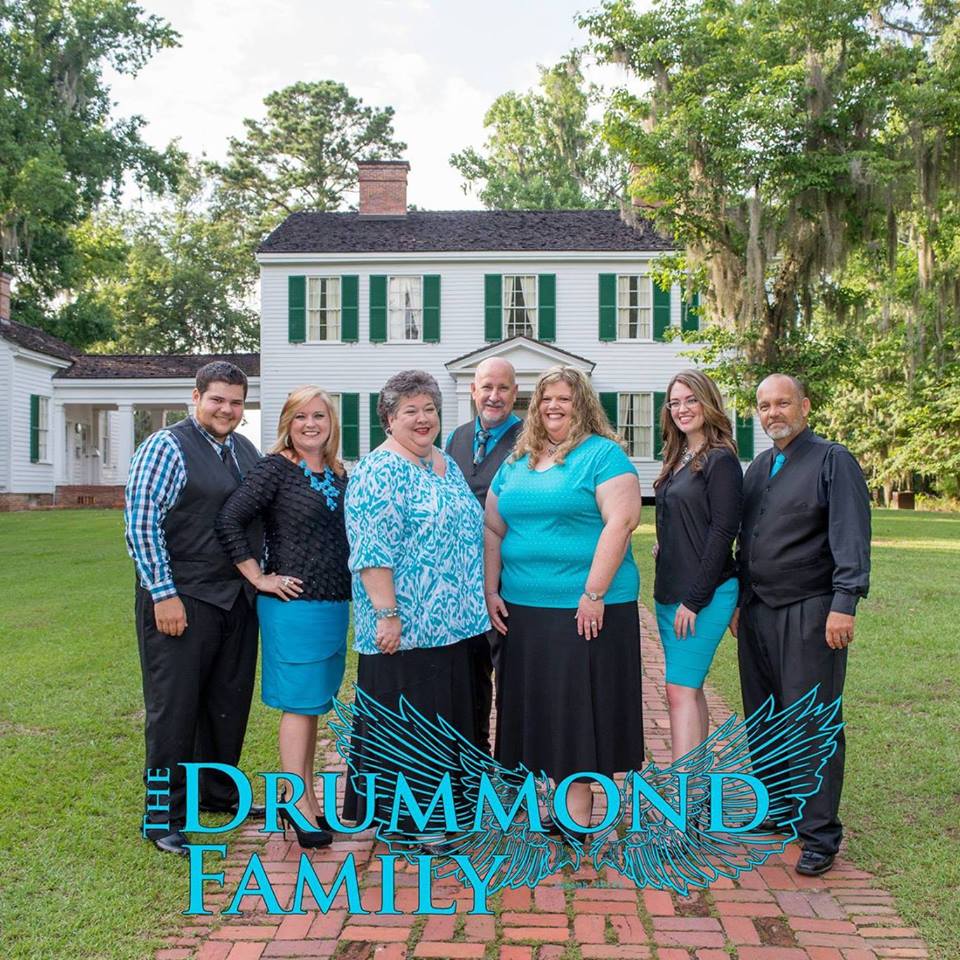 Chipley, FL (October 15, 2015) – Seasons come and go, and at this time in the ministry of the Drummond Family there is a new season. For the past 20 years, The Drummond's cousin, Becky Nixon has stood the test in their ministry. Becky will be leaving extended road travel shortly. As a founding member, this has been a very hard decision for everyone. However, Becky feels that it's time for her to focus on ministry at her home church.
Pat and Michelle Drummond state that God has been preparing them for the past year. They knew He was moving Becky away from the group, but it was still hard to make this life-changing decision. The Drummonds have been honored for many years to stand beside Becky in ministry and her amazing God-given talents. Becky will make special appearances throughout the year at special announced events, so friends will see her smiling face sometime down the road.
At this time, The Drummonds are also announcing the departure of their nephew, Greg, and his family, Christie and Nathan, who have been with them for three years. Greg and Christie have taken over the youth department at their home church and feel this is where their primary focus should be.  The group wishes the Broome family all the best in the next phase of their ministry, and they are believing God for great things for their family.
Michelle and Pat state, "Change is always hard, but we believe that God always has a plan. As we continue on a daily basis to watch God unfold the plan for our ministry, we are believing for complete direction. Please be in prayer as we seek direction and continue to walk in the will of the Father. We are believing the next chapter of the ministry of the Drummond Family will continue to bless lives and see souls saved for the kingdom, this is clearly the focus of our family."
The Drummonds will announce their plans in the coming weeks and ask their family, friends, and the churches across the country to continue to pray for the ministry of their family. The first 20 years are over and now the next season unfolds!
Tags:
Drummond Family
,
southern gospel
Posted in
announcements
,
artists
|
Comments Off

on The Drummond Family in a Season of Change
Written by SGN Scoops Staff on August 6, 2014 – 12:11 pm -
Here it is, the middle of Summer and we have so much to share with you, we can't hardly stand it! So take a deep breath and your glass of sweet tea and enjoy the August edition of SGN Scoops!
This month we have to share with you the cover story of Brian Free and Assurance and how this group with very different backgrounds have come together to produce such wonderful music. If you like their new release, "Say Amen!" as much as I do, you are really going to enjoy this feature.
Artist features include the Chuck Wagon Gang by Marcie Gray, Marty Raybon by Dan Duncan, the Drummond Family by Tina Wakefield, the Hoskins Family by Sandi Duncan Clark and Kelly Nelon Clark talks about acting in the Dancer with Lorraine Walker. Erin Stevens talks to Levi Bowman and Angela Griffin reviews concerts with Guy Penrod, the Nelons and the Collingsworth Family. While we are on the subject of families, Melissa Wright writes about the popular Bowling Family!
Also inside the covers are thoughtful articles by Jeff Steele, Kelly Nelon Clark, Sherry Anne and Jennifer Campbell. Laurette Willis brings another edition of her fitness column and David Staton asks us again if we can handle the truth.
Vonda Easley introduces us to DJ Alan Butler, Rob Patz quizes Sharron Kay King, Lynn Mills covers another amazing concert event and Hannah Webb talks about being a part of the American Bible Challenge. Hannah Webb, Dan Duncan and Melissa Wright are our newest writers and I know you will enjoy their contributions.
Tags:
Alan Butler
,
bowling family
,
brian free and assurance
,
Chuck Wagon Gang
,
collingsworth family
,
Drummond Family
,
guy penrod
,
Hoskins Family
,
Kelly Nelon Clark
,
Levi Bowman
,
marty raybon
,
southern gospel concerts
,
Southern Gospel Music
,
Southern Gospel News
,
the Dancer
Posted in
announcements
|
Comments Off

on August 2014 SGNScoops Magazine
Written by SGN Scoops on February 20, 2012 – 7:03 am -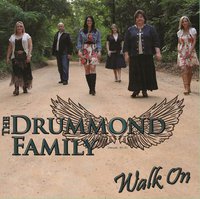 {EHA-Nashville, TN} The popular, Drummond Family, of Chipley, FL announce their search for a versatile harmony singer that can sing different parts. The group has experienced success with recent songs, like "Walk On" and "Grounded" with charting action on major Southern Gospel magazine charts. For more info on the group, or for more info on the position available, contact: The Drummond Family   thedrummondfamily@gmail.com
Tags:
Drummond Family
,
eha-nashville
,
Southern Gospel News
Posted in
announcements
|
Comments Off

on Drummond Family Looking To Fill Position
Written by SGN Scoops Staff on April 22, 2011 – 10:26 am -
{EHA-Nashville, TN} The talented Drummond Family fromChipley, FL is excited to announce their signing with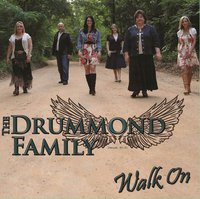 EHA-Nashville and the
success of their latest radio release,"Walk On," on Patterson Promotions Vol.# 3 radio compilation disc.
The popular group hails from the Northwest Florida
Panhandle and continues their Southern & Country Gospel ministry with
members: Pat Drummond, Becky Nixon, Trish Brannon, Meagan Pledger and Chelle Drummond. "Walk On" is rapdily moving up national charts with
positive reviews from radio and fans across the country. Charting success includes a top 10 (5 weeks straight at #1 since December 2010) in the Southern Gospel Times and future announcements from other charts. The group also received the following awards in the NACMAI for 2010 awarded at the Country Tonite Theatre in Pigeon Forge, TN:
Video of the Year (Gospel) for "Further Down the Road"
Horizon Award (Gospel) for Vocal Group
Most Promising Songwriter (Gospel) – Michelle Drummond for "Walk On." Evie Hawkins notes, "It's such an honor to work with this ministry-minded group. I'm so excited about the future of the Drummond Family!"
Tags:
Becky Nixon
,
Chelle Drummond
,
Drummond Family
,
Meagan Pledger
,
Pat Drummond
,
Patterson promotions
,
Trish Brannon
Posted in
announcements
,
christian entertainment
|
Comments Off

on Drummond Family Signs With EHA-Nashville