Written by SGN Scoops on March 10, 2012 – 5:18 am -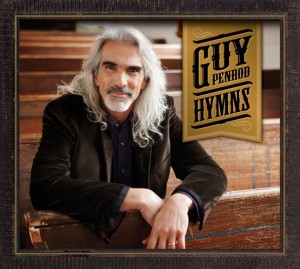 NASHVILLE, Tenn.— Hymns, the highly-anticipated sophomore solo effort from Christian music's premier country recording artist, Guy Penrod, is slated to bow March 27 from Gaither Music Group/Servant Records.  Produced by Penrod and Pete Green, Hymns showcases 13 of the award-winning artist's favorite selections, including the debut single, "Does Jesus Care?," a duet with the legendary George Beverly Shea.
Hymns includes "The Old Rugged Cross," "What A Friend We Have In Jesus," "Amazing Grace," "Count Your Blessings," and "Leaning On The Everlasting Arms," among other songs.
"I grew up with and love the hymns," Penrod says.  "The vernacular has changed, but hymns address the human condition and give help, guidance and encouragement through truths that survive the test of time.  Hymns are an important part of our history as believers."
Penrod's 2010 Dove Award-nominated Gaither Music Group/Servant Records solo debut, Breathe Deep, continues to be a benchmark for country recordings within the Christian marketplace, having sold more than 75,000 units to date and featuring successful mainstream country and southern gospel radio singles.  A 2011 Texas Gospel Music Hall of Fame inductee, Penrod made his Grand Ole Opry debut last year, along with numerous appearances throughout the U.S. and Europe.  Prior to his solo career, Penrod spent 14 years with the GRAMMY® and Dove Award-winning Gaither Vocal Band.
Hymns, a Gaither Music Group/Servant Records release, is distributed by EMI CMG Distribution and will be available at retail and digital outlets worldwide, as well as Cracker Barrel Old Country Stores®.  The new recording will be positioned heavily at retail and will be aired as part of a direct TV campaign on networks including GAC, RFD, GMC, TBN, FamilyNet, CTS, CTN, TCT, TLN, Airtime 1 and GMTN and in Canada on Grace, Legacy, Miracle and Vision.
For further information, visit www.guypenrod.com or www.turningpointpr.com.
Tags:
Christian Country Music
,
CMG Distribution
,
Cracker Barrel Stores
,
EMI Distribution
,
Family Net
,
Gaither Music Group
,
Gaither Vocal Band
,
George Beverly Shea
,
GMTN
,
guy penrod
,
Inspirational Country
,
Southern Gospel Music
,
TBM
,
Turning Point Media
Posted in
announcements
|
Comments Off

on GUY PENROD SHOWCASES TIMELESS TRUTHS ON HYMNS
Written by SGN Scoops on February 20, 2012 – 7:19 am -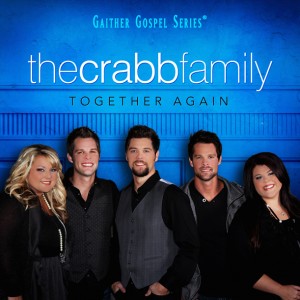 NASHVILLE, Tenn.—February 17th, 2012—Together Again (Gaither Music Group), the all-new studio recording from the multiple award-winning Crabb Family, hit shelves and online stores this week, taking the #1 position on the southern Gospel sales chart according to Nielsen SoundScan.  The ten-song release, produced by lead singer and GRAMMY® Award-winning solo artist Jason Crabb, landed the #6 position on the contemporary Christian sales chart in addition to landing at #123 on the BILLBOARD Top 200 list. "This is really an encouragement to us," stated Jason.  "As a family, to be back in the studio and back on stage for a limited run has been a blast.  To see others embrace us and get excited about new music from us, well, that is an honor and it inspires us.  We are all doing what we do today because of the support of countless friends and fans over the years.  We are reminded yet again of their encouragement and love to us.  We appreciate them so much.""We are pleased to see such a strong response to the new Crabb Family release," stated Barry Jennings, president of Gaither Music Group.  "This family created something special years ago that clearly remains significant to their many fans who keep coming back for more." An extensive tv and media campaign surrounding the new release began earlier this month on networks including GAC, GMC, RFD, FamilyNet, TBN, CTS, CTN, Vision TV, Grace, Legacy, FFE, Miracle and Airtime.    Together Again is available digitally and at retail stores everywhere.  It is distributed exclusively by EMI CMG Distribution.  For further information regarding The Crabb Family, visit www.thecrabbfamily.com. About The Crabb Family
Siblings Jason, Adam , Aaron, Kelly and Terah, known as The Crabb Family, took the Christian music industry by storm in the 90's with their signature brand of country-tinged Gospel, live stage band and powerhouse musical arrangements.  The Crabb Family took home 11 GMA DOVE Awards, garnered three GRAMMY® nominations, and blurred the lines between Christian music genres with recordings and nominations ranging from bluegrass to black Gospel.Their family blends became a hit on platforms varying from the Gaither HOMECOMING stages and "The Grand Ole Opry" to the Brooklyn Tabernacle and  Carnegie Hall.  Their downhome appearances, highlighted by songs written by the group's original founder Gerald Crabb, made them a household name in the southern Gospel music community and a "new favorite" across several genres.  Heralded by the industry and fans alike, the group produced numerous Top 10 hits and 16 number one hits.
Tags:
Aaron Crabb
,
Adam Crabb
,
Contemporary Christian Music
,
Contemporary Christian News
,
Crabb Family
,
EMI Distribution
,
Gaither Music Group
,
Jason Crabb
,
Kelly Bowling
,
Southern Gospel Music
,
Southern Gospel News
,
Spring Hill Music
,
Terah Penhollow
Posted in
announcements
|
Comments Off

on Crabb Family's New Recording Lands on the BILLBOARD Top 200, Contemporary Christian and Southern Gospel Charts
Written by SGN Scoops on August 23, 2011 – 9:14 am -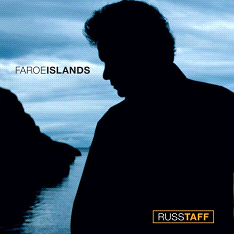 Nashville, TENN.—August 23, 2011–Gospel music legend Russ Taff took a few steps off the beaten path—actually, more than a few steps–all the way to a remote corner of the Norwegian Sea and the North Atlantic Ocean–to record his all-new release, Faroe Islands (Spring Hill Music Group). The project, which hits the streets today, was produced, recorded and partially penned during a series of visits to this mystically beautiful group of ancient islands.
"I have performed in the Faroe Islands several times over the years," Taff recalls, "and just fell in love with the country and the people. Some incredible musicians there formed a band to accompany me during my performances, and three of them also happened to be very celebrated producers. When I began to discuss recording a new album, they wanted to be a part of it. We decided to create most of it on site in the Faroe Islands, which was an entirely new recording experience for me. The whole project just developed and fell into place so naturally."The result is a collection of songs, written by the album's producers/engineers Jakup Zachariassen, Oli Poulsen and Kristoffer Morkore, as well as Russ and Tori Taff, Jesse Butterworth, Joy Williams, Regie Hamm, Gloria Gaither and Suzanne Jennings, among others.  The album includes a cover of the Bob Dylan tune "I Believe in You" as well as a cover of Larry Gatlin's "Help Me," in addition to the classic Swedish hymn "Day by Day.""This album is very close to my heart," Taff describes. "It reflects so many things that make up the sum total of who I am today. You know, I've been doing this for over thirty years now—performing, traveling, learning how to be a father and husband, experiencing in a greater way how endless and relentless the love of God is. There's a richness in my life now that I didn't have at 25, and it goes way beyond religion or music. It's all about Jesus and mercy and grace…it's about looking to Him continuously and knowing that His love will walk me through whatever ups and downs life can bring."
Taff has certainly had many "ups" to celebrate.  In addition to his numerous honors, which include five Grammys® and nine GMA DOVE Awards, Taff has traveled the world alongside everyone from Andraé Crouch to The Gaither Vocal Band.  As a former lead vocalist for The Imperials, Taff's unique, commercial sound hit the airwaves; and he quickly became a national fan favorite and critics' pick.  Soon after, he began recording solo albums that would not only defy genre categories with an unprecedented Christian music mixture of soul, blues, pop, country and rock—but would, according to industry pundits, completely revolutionize the face of contemporary Christian music, giving it such gems as "Praise the Lord," "I Still Believe," "Not Gonna Bow," "I Cry," "I'm Not Alone" and the classic "We Will Stand." Taff's voice has been a mainstay and benchmark in the world of Christian music for years, and that voice is now back with an all-new recording reflecting a unique place in the life and heart of this lauded singer.  Taff travels nationally and internationally, singing and speaking in venues ranging from churches to conferences to festivals. He is also seen regularly alongside Bill Gaither on the HOMECOMING tours and videos.Faroe Islands is distributed exclusively through EMI CMG Distribution. For further information, please visit www.russtaff.com or contact Celeste Winstead at CWinstead@springhillmusic.com.
Tags:
EMI Distribution
,
Gaither Vocal Band
,
Imperials
,
russ taff
,
Southern Gospel Music
,
Southern Gospel News
,
Spring Hill Music
Posted in
new music
|
Comments Off

on Gospel Music Legend RUSS TAFF Releases All-New Recording