Written by SGN Scoops Staff on February 2, 2016 – 12:18 pm -
TUNE IN ALERT! The 21st Annual ICM Faith, Family & Country™ Awards will be airing on the TCT Network (DirectTV channel 377) on Saturday, February 6th at 4:30PM CST. It will air again on Sunday, February 7th at, 6PM CST on TCT HD in the Nashville area channel 44, Charter-6, Comcast-22, AT&T-66, Dish-66 and DirectTV-66.
Emceed by multi-award winning Christian recording artist Melanie Walker, host of TCT Networks' "Come on In with Melanie Walker" and the "Sessions" concert series, the nationally televised award show honors the biggest names and showcases emerging talent in Inspirational and Christian Country Music.
Tune-in to see performances from legendary Country acts such as John Anderson, T. Graham Brown and John Berry. You won't want to miss the powerful performances brought to you by some of Inspirational Country music's most-popular artists such as Mary James, Mike Rimmey, Meghan Woods, Isaac Cole, Johnny Rowlett, True Heart, Arkin Terrell, Chuck Hancock, Wade Hammond, The Wacaster Family and more!
For more information and a complete list of award winners, visit FaithFamilyCountry.com.
Tags:
Christian Country News
,
Family & Country Awards
,
ICM Faith
Posted in
artists
|
Comments Off

on TUNE IN ALERT! The 21st Annual ICM Faith, Family & Country™
Written by SGN Scoops on September 20, 2011 – 11:32 am -
Nashville, Tennessee (September 14, 2011) – Guy Penrod strikes a strong voca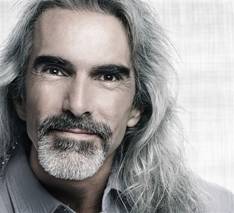 l note of encouragement to the everyday American worker in his powerful new single "More Power To Ya" being delivered to country radio this week via Play MPE and CDX Vol. #531. The third single from his much acclaimed BREATHE DEEP CD release, Penrod's choice of the Jon Mabe/Jason Matthews written "More Power To Ya" continues to engage country listeners with a 'faith & family' values message that delves deep into the heart of the nation's 'can do' spirit.  "I chose the song because of its down-to-earth grit when it comes to making it through life," notes Guy.  "Life often deals us what seems at times to be an unfair hand.  But the message in this great song is that the things that truly matter to us, our families-wives, kids, parents, friends–in short the people we love–are what's most important. We still get up and get out there and fight to provide for those we love. Things are especially challenging for the American work force at this time, but the numbers still reflect that we, as a people, are going to do what it takes to care for those we love and that grit deserves our applause and encouragement….to which I say, more power to ya!"  With the unveiling of his new single and fall 2011 concert schedule, Guy Penrod remains one of the most "audience connective" live performers in the music industry.  For country fans, his 2010 debut solo tour in support of  BREATHE DEEP put a fresh face" on the unmistakable voice that help propel The Gaither Vocal Band to multi-Grammy wins and multi-million unit record sales. He has to date performed before audiences of more than six million concert-goers in the U.S. alone.  The release of BREATHE DEEP set Penrod on course to be a centerpiece artist at the CMA Music Festival, tour Europe to introduce the new music, and embark on an ambitious country radio promotional tour that boosted his emerging strength in the genre to six figure sales in 2010. Guy will cap October with an October 28th appearance/performance at the ICM Faith, Family & Country Awards presentation being held in Nashville at the Schermerhorn Symphony Center.  He is nominated in the Male Vocalist of the Year category set to be presented that night. For additional information on concert dates listed please resource: www.guypenrod.com .                       
 9/18/11            Blowing Rock, NC     9/19 – 9/21      Asheville, NC             9/22/11            Kansas City, MO                    9/23/11            Wichita, KS                9/24/11            Westminster, CO        9/25/11            Holdrege, NE              9/26/11            Sioux Falls, SD                       9/27/11            Monmouth, IL                        10/8/11            Dyersburg, TN                        10/14 – 10/16  Pigeon Forge, TN        10/20/11          Flint, MI                      10/21/11          Westerville, OH                      10/22/11          South Bend, IN          10/28/11         
Nashville ICM Awards National radio promotion for Guy Penrod's "More Power To Ya" is being handled by GrassRoots Promotions of Nashville (www.grassrootspromotions.com
Tags:
christian country
,
Country Music
,
Family & Country Awards
,
guy penrod
,
ICM Faith
,
Southern Gospel News
Posted in
new music
|
Comments Off

on GUY PENROD'S NEW SINGLE RELEASE "MORE POWER TO YA" -NOW AT RADIO- OFFERS TIMELY TRIBUTE TO THE 'CAN DO' SPIRIT OF EVERYDAY AMERICANS