Written by SGN Scoops on March 4, 2013 – 12:37 pm -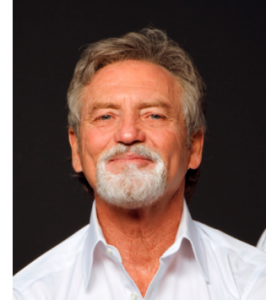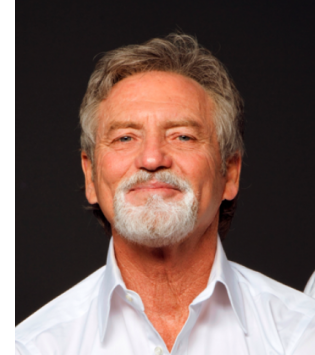 Nashville, Tenn. (March 4, 2013) – This week, it's back to New York City for Country music legend LARRY GATLIN.  Gatlin, who is no stranger to the political panel, is set for set several national media appearances on the Fox News Channel, Fox Business Network and Fox News Radio.
The eldest of the Gatlin Brothers will be appearing on Fox & Friends, Red Eye w/ Greg Gutfeld, The Willis Report and Kilmeade & Friends (see schedule below for tune-in details).
TUNE-IN:
Tuesday, March 5
11:30 AM EST
Fox News Radio – Kilmeade & Friends
Wednesday, March 6
3:00 AM EST
Fox News Channel – Red Eye w/ Greg Gutfeld
6:00 AM EST
Fox News Channel – Fox & Friends
6:00 & 9:00 PM EST
Fox Business Network – The Willis Report
About Larry Gatlin & the Gatlin Brothers
The close family harmonies of Larry, Rudy and Steve Gatlin gave the trio a signature sound that led to country classics like "Houston (Means I'm One Day Closer To You)." The brothers won a GRAMMY Award for their 1976 breakthrough hit, "Broken Lady," and reached #1 with "I Just Wish You Were Someone I Love" two years later. Along with five career nominations for the ACM Vocal Group, the Gatlin Brothers picked up three 1979 trophies – Single of the Year ("All The Gold In California"), Album of the Year (Straight Ahead) and Male Vocalist of the Year for Larry Gatlin, also a talented songwriter who composed all of the group's singles. To date, the brothers hold 36 Top 40 Hits to their credit.
For more information on Larry Gatlin & the Gatlin Brothers, visit www.gatlinbrothers.com.
Tags:
Country Music
,
Country Music News
,
Fox Business Network
,
FOX News Channel
,
Fox news Radio
,
Kilmeade & Friends
,
Larry Gatlin
,
Southern Gospel News
,
The Willis Report
Posted in
announcements
|
Comments Off

on LARRY GATLIN HEADS TO NEW YORK CITY FOR NATIONAL MEDIA APPEARANCES ON FOX NEWS CHANNEL, FOX BUSINESS NETWORK & FOX NEWS RADIO
Written by SGN Scoops Staff on May 20, 2011 – 11:22 am -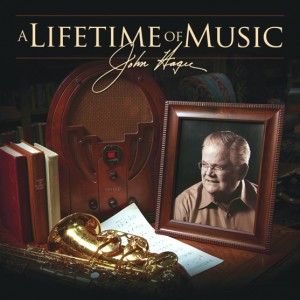 NASHVILLE, TN – You've see John Hagee on the Glenn Beck Show, on the FOX News Channel, and you know him as a New York Times Bestselling author, as well as the founder and Senior Pastor of the 19,000 member Cornestone Church in San Antonio, TX. Just recently, John Hagee has introduced an entirely different side of himself to the public with his music release A Lifetime Of Music. The single, "Cry From Valley Forge," is currently at radio stations across the country.
The CD features guest appearances by Bill Gaither, The Oak Ridge Boys, as well as his son Matthew Hagee and family group The Hagees.
"These are classic songs of the church with a beautiful message that never grows old. They just get better with the passing of time," says Hagee. Produced by award winning producers, Michael Sykes and David Huntsinger (who have worked with such notables as The Gaither Vocal Band, The Oak Ridge Boys and Andy Griffith), this album lovingly wraps those songs in the colorful and diverse sounds of Americana music.
John Hagee was born in Goose Creek, Texas where his father pastored a church just down the road in Channel View. Evening would find the Hagee family playing and singing on the front porch while neighbors gathered round to enjoy the sounds. He reminisces, "Music was a large part of our life, the thing we did together the most. I listened to the radio and there were two shows I listened to, Guy Lombardo, and the Jazz orchestra out of Preservation Hall in New Orleans, and I drifted toward the New Orleans side. I'd listen to the licks they did and get my saxophone out and replicate them. When I'd go to church I'd put all those licks in our church songs; mother didn't mind as long as you stayed in tune and on beat." Those influences are evident his soulful delivery of, "Just a Closer Walk with Thee," which features guest vocals by The Oak Ridge Boys and, "When the Saints go Marching In." Also featured is a stirring rendition of the gospel standard, "Victory in Jesus," where Hagee is joined by Southern Gospel Patriarch, Bill Gaither.
It's obvious when listening to this collection that John Hagee is enjoying himself as he expresses his deepest sentiments and profoundly held beliefs. He shares his abiding love for his country and what it means to be a patriot on the rousing single, "Cry from Valley Forge." The project is rounded out by several other gospel favorites such as, "No One Ever Cared for Me like Jesus," "When they Ring the Golden Bells," and "The Meeting in the Air."
Pastor Hagee has received Honorary Doctorates from Oral Roberts University, Canada Christian College, and Netanya Academic College in Israel. He is the author of 32 major books including four on the New York Times Best Seller's List. His most current book entitled "Can America Survive" is published by Howard Books, a division of Simon and Schuster. After 52 years of ministry, He still continues the Hagee family musical tradition by singing with his children Matthew, Christina and Sandy.
A Lifetime of Music is available from John Hagee ministries at www.jhm.org or 1-800-854-9899 and on iTunes.
Tags:
bill gaither
,
FOX News Channel
,
JOHN HAGEE
,
JOHN HAGEE - A LIFETIME OF MUSIC
,
The Oak Ridge Boys
Posted in
announcements
,
christian entertainment
|
Comments Off

on JOHN HAGEE – A LIFETIME OF MUSIC