Written by Staff on September 13, 2019 – 5:00 am -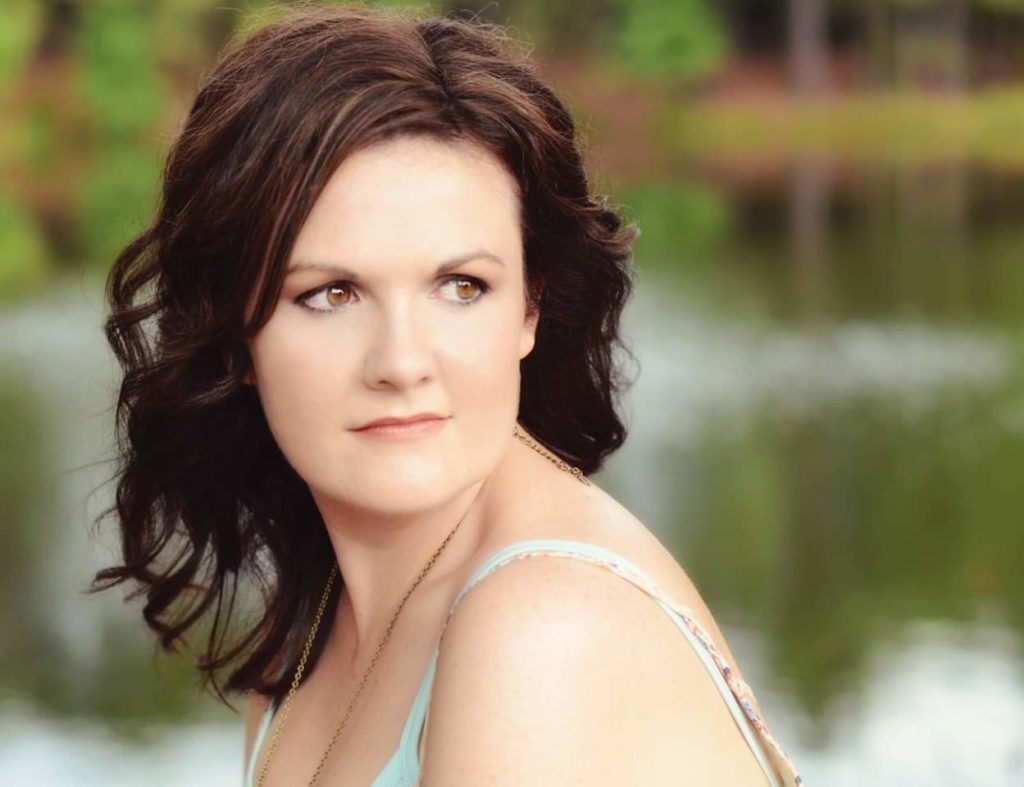 Beyond the Song: Jamie Lynn Flanakin sings "Free," written by Cowboy Roy Hall
By Jantina de Haan-Baksteen
This edition of Beyond the Song is a little different. It's from the songwriter's point of view, along with a note from the artist. 
Cowboy Roy Hall talked to us about the song he wrote called, "Free."
Jantina: Cowboy Roy, can you introduce yourself to the readers of SGNScoops?
Cowboy Roy: Howdy everybody,m name is Roy Hall, but everybody calls me Cowboy Roy. I am a singer/songwriter from Oklahoma. I've lived here almost four years. I've  recorded seven CD's of songs I've written, with Donnie and Lisa Williamson of the Williamsons. I have had three other songs on the charts and radio, from Jamie Lynn Flanakin, Jim Sheldon, and Peter Christie. The group Oasis, Sarah and Carey Collins have also recorded songs of mine, along with Sandy Jarvis.
Jantina: You wrote the song, "Free," that is on Jamie Lynn Flanakin's album called, ''Oh, My Lord." Tell us about that.
Cowboy Roy: I wrote the song, "Free," in December of 2015, a month and a half after the Lord delivered me from all the pain of my past and set me free! I dealt with a severe depression from 2008 – 2010 because of a very traumatic experience that I faced and I went inside myself. That whole time is nothing but a blur. Then a friend called me on the phone and prayed for me and that was lifted off. It didn't control me anymore. It was still there unfortunately though.
In November of 2015, one week after I moved here, I went to a singing. I was talking to the Lord before it started, basically thanking him for getting me out of that other state. Not knowing what was in store, but trusting him no matter what. I told no one about the conversation, and during the altar call service, one of them motioned for me to come up front and I did. He looked me square in the eye and said, "All the pain, heartaches, depression, lonely feelings, etc., it's all going to go, right now, in Jesus' name. It did and has. I was delivered then and there. Then a month and a half later, I was talking with a friend on the phone and telling him all the good things that had happened. He asked me if I had written a song about being delivered and I said, "No." He said, "I feel like you got one in ya, brother." And in 15 to 20 minutes, "Free," was written.
Jantina: Just recently, a video has been released of this song. Can you share somehing about that?
Cowboy Roy: The video of "Free," wow. I have no words to describe what an experience that was. In May, I went to Texas to do the filming with Jamie. It was something I'll never forget. We went into a motel room showing our pasts. That was a little emotional, but thank God, it's only memories that don't hurt me anymore.
Seeing my song come to life in front of my eyes, makes me want to cry thinking about it. There is also a very special promo after the video, that we did together with a little piece of our testimonies, with a website for people to go to, to get help for whatever situation they may be in.
The song has been on the radio for two years and been very successful, but the video is gonna put a visual on it, for people to see that if we made it through our hard times, tests and trials, they can, too.
Jantina: What is your testimony, because "Free" is kind of autobiographical.
Cowboy Roy: My testimony; it's very long but i will try to sum it up as small as I can. I was stuck in my mom's ribcage when I was a baby and almost died. Almost died again at nine months old. Had seizures for the first nine years of my life. I was raised in a godless, alcoholic household; almost died again from a trailer implosion. But by the grace of God, and my grandma's prayers, I was safe. (I was) delivered from seizures in 1977. (Suffered) very hard emotional abuse from my father in my teenage years. We were not close at all. He told me I would never amount to anything, and I believed it. He died in 1990 and
he was not a Christian. I got saved in 1992, at 24, and I had a lot of growing up to do emotionally, and spiritually, but with the help of Christian friends, I overcame it all by the Lord's grace. Here I am today, happier than I have ever been!


Jantina: Did you write this song for Jamie?
Cowboy Roy: No, I didn't write the song for Jamie. I thought it was only for me and how wrong I was! We saw each other about three months after I had written it and I shared it with her. Her mouth dropped open, her eyes got big, and she said, "Holy cow! You're singing my story and I want to record your song. I was blown away."
She sent me the CD in Feb 2017 and in September 2017, "Free," was released to radio, reaching No. 9 on two charts last year, No.13 on another chart this year, a top ten nomination for Christian Country Song of the Year in the Diamond Awards, and now this amazing video.

I am so blessed with these gifts straight from my Lord in heaven. That says it all….
Jantina: To complete this interview I called on Jamie Lynn Flanklin, who recorded this song. Jamie, can you do a short  introduction about yourself? 
Jamie Lynn Flanklin: My ministry began many years ago in my heart, but came to fruition when I moved out to Texas in 2007.  I met Richard Mabry at church and the rest is history (as they say). He wrote a song that Tommy Smith (Canyon Creek Records) decided needed to be on the radio. So we released it to radio in 2014 and we have since then released 5 other songs. God has allowed me many opportunities to share His message in song and am so thankful and grateful that He wants to use me.
Jantina: We find the song, "Free," on your album, "Oh, My Lord." Why did you pick this song?
Jamie Lynn: Even though "Free" was released in 2017, we decided to go ahead and make a music video. We felt that it had touched so many people on the airways, why not let the Lord use it on social media and other platforms to touch even more.  It has such an amazing message of freedom from your past.
Jantina: What is the song saying?
Jamie Lynn: When Cowboy Roy sang me the song for the first time, I told him, "Wow, you are singing my life's story."  I know many people struggle with pains from the past, and this song just reminds us that there is hope and that Jesus will forgive all our sins.  He can help us with those pains and we wanted to portray that message in the video life.
Justin: Is this song a personal testimony?
Jamie Lynn: This song means so much to me because it reminds me of what God has brought me from and brought me to. I have deep pains from my past and it took a long time for me to overcome those hurts and pains. Every time I get to sing "Free," it reminds me how much the Father loves me and has forgiven me and wants me to move on from my past.
Jantina: Is there anything else you'd like to share with the readers?
Jamie Lynn: I'm very thankful that I have been able to be a part of this amazing song, and hope that many receive a blessing from it, and that those chains of yesterday are broken in the name of Jesus.
If anyone would like to reach out or book an event, they can contact me through:
Email = jamielynnflanakinmusic@gmail.com
website = www.jamielynnflanakinmusic.com
Facebook = @jamielynnflanakinmusic1
Instagram = jamielynnflanakin_official
Twitter = @jamielynnfmusic
Manager = Richard Mabry (HMM Productions) 903-262-8280
Jantina: Roy Hall and Jamie Lynn, thank  you for sharing your story with SGNScoops. May this song be a blessing to many.
For more Gospel music features read the latest SGNScoops Magazine HERE.
Download SGNScoops Magazine In PDF 
Here
Find SGNScoops Magazine On Facebook 
Here
Listen To Todays Gospel Music 
Here
Tags:
Beyond the Song
,
Cowboy Roy Hall
,
free
,
gospel music
,
Jamie Lynn Flanakin
,
Southern Gospel Music
Posted in
artists
,
Beyond the Song
|
Comments Off

on Beyond the Song: Jamie Lynn Flanakin sings "Free," written by Cowboy Roy Hall
Written by Staff on August 18, 2017 – 5:52 pm -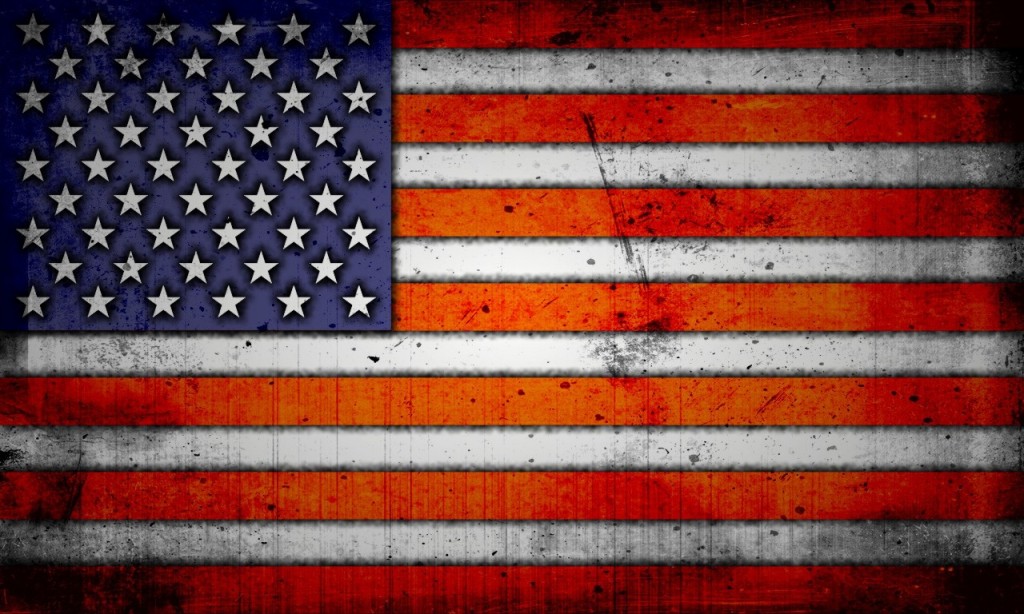 2017 July SGNScoops Magazine Rob Patz' Publishers Point
Are you Free?
When I ask you that question, what do you really think?
"Of course I'm free," I'm sure comes to mind.
I live in a country where freedom is celebrated, so of course, I'm free. That is true to a certain extent. We're all free, but in reality, we cause our own restraint, our own lack of freedom.
I love the scripture in Galatians that reads, "For you have been called to live in freedom. Use your freedom to serve one another in love." (Galatians 5:13 NLT)
Sometimes, we take freedom for granted – freedom of speech, freedom to travel, freedom to worship – and not until there is a point in life that freedom is taken away do we realize how much we should cherish it.
Recently, my mom fell and broke her femur bone in her leg. If you know my mom you know that her freedom to be able to do what she wants, when she wants, is one of the things she cherishes most. Unfortunately, during this period of recovery, she has not been able to have that freedom. So, the freedom she cherishes has been taken away and makes her desire for that freedom even greater. I want to thank each and every one of you for taking the time to pray for my mom. Her recovery is going amazingly well, with the doctors saying she is the perfect example of healing, and at some point, mom will regain her freedom that she has lost at this moment.
How many of us live our life in a way that we have closed ourselves in, taking away our own freedom, or whether through hurt or circumstances like our job, we've allowed our freedom to disappear? How many of us have allowed our freedom in Christ to disappear? That is probably the most worrisome of all.
I remember hearing my dad saying we are more than conquerors. Now, if we're living a life that does not speak that, then we are missing out in the freedom that Christ has given us. He wants us to be bold, and if you look at the scriptures, when we are bold with the freedom that we have in Christ, we then can serve others in love.
How many times have you been at a point in your life where your own hurt, discouragement, feelings of regret, and depression have left you with walls that have become a trap to you and are not allowing you to live in the freedom that is through Christ Jesus? When you are in that position, you can't help others.
I know personally there have been times in my life where I have been so caught up in the circumstances of my life that I was of no value to anyone else. I had built those walls of hurt, disappointment, and depression around me, and they had me trapped. They had become so harmful to me that I could not, or was not, able to help others. That's what the Scripture is talking about, being bold enough in our faith to be able to have freedom from things in our life to share the joy of Christ.
Since I was a kid, every morning my father would say, "This is the day that the Lord hath made. I will rejoice and be glad in it." If you begin to rejoice in your life no matter the circumstances, it will bring a new level of freedom.
Anyone will tell you that freedom is not free … there is a cost. If you serve, or have served, in the military and sacrificed time away from your family, I want to tell you how much I appreciate what you have done in service for your country.
Freedom as a Christian is similar to being in the military. We live a life where we have to decide whether we are going to serve Christ and lay aside our personal feelings and experiences to serve Him. Freedom in Christ doesn't come for free. It comes at the price of obedience.
I challenge you this month, the month of freedom here in the United States, to live life to the fullest and live life with the freedom from Jesus that overtakes you and shines through you to those in your community.
I want to invite you to be with us in Vernon, Ala., at the Vernon Alabama Gospel Music Weekend from Sept. 8-9. I would also love to see you at the Creekside Gospel Music Convention in Pigeon Forge, Tenn., from Oct. 30 through Nov. 2 for four great days of Gospel Music with more than 50 fantastic artists.
Have a great month of freedom.
By Rob Patz
First published in July 2017 SGNScoops Magazine.
For more Gospel music news click here.
Tags:
free
,
freedom
,
rob patz
,
SGNScoops Magazine
Posted in
announcements
,
Christian interest
,
sgn scoops magazine
|
Comments Off

on Rob Patz asks: Are You Free?