Written by SGN Scoops Staff on July 16, 2020 – 12:02 pm -
A Home-Going Memorial Service will be held for Gary McSpadden on
Saturday July 25th at 3PM at The Mansion Theater in Branson.
McSpadden passed away on April 15th after an illness. He was a leader in
spreading The Word of God through teaching, singing, writing and sharing
the Gospel of Jesus Christ.
Gary McSpadden is widely known for his music. During his lifetime he
performed with The Statesmen Quartet, The Imperials, The Oak Ridge Boys,
Bill and Gloria Gaither and the Gaither Vocal Band. He was a noted song
writer and producer, and went on to write and record sixteen solo
albums. You may remember some of his well-known favorites including "No
Other Name But Jesus" and "Jesus Lord To Me".
In 1999 McSpadden began hosting "Gary McSpadden's Gospel Jubilee" at
Silver Dollar City near Branson Missouri. The show was broadcast on
television every Sunday for three years.  In 2004 he opened his show,
"Southern Gospel Sundays" at The Americana Theater on the famous 76
strip.
In 2009 McSpadden, and his wife Carol began pastoring church service at
The Americana. The following year they founded Faith And Wisdom Church
in Hollister, Missouri. The church eventually moved to Branson and is
still located off Shepherd Of The Hills Expressway, behind the Olive
Garden. Many of McSpadden's services and teachings can be found online
at fwcbranson.com and on YouTube.
McSpadden's memorial service will include special tributes from the
Faith And Wisdom Church Choir, directed by Doug Morris, the FWC Quartet
and some well-known friends including The Oak Ridge Boys, Bill and
Gloria Gaither, Dino and Cheryl Kartsonakis, Clay Crosse and others.
Larry Wilhite, with The Mansion Theater, and Shawn McSpadden, Gary's
son, will host and speak at the event. Speakers will also include Pastor
Ken Rensink, Jon Todd and McSpadden's son-in law Ron Smith.
The Home-Going Memorial will be held at 3 PM on Saturday July 25th at
The Mansion Theater in Branson. The theater is located at 189 Expressway
Lane in Branson.  Seating is first come, first served.
Tags:
Gary McSpadden
,
Southern Gospel News
Posted in
announcements
|
Comments Off

on Home-Going Memorial Service For Gary McSpadden
Written by Staff on April 15, 2020 – 10:25 am -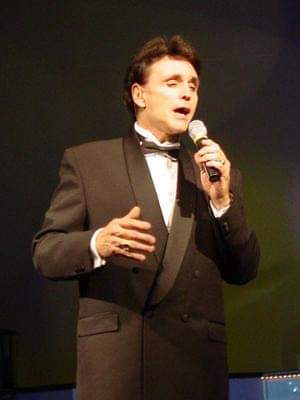 According to Mark Trammell's Facebook, well-known and loved vocalist Gary McSpadden has passed away from this life. Trammell posts:
"Just got word that another hero has gone home this morning. One of the kindest men I've ever known. RIP Gary McSpadden. We'll see you soon!"
McSpadden had a long and illustrious vocal career, performing with the Statesmen, Oak Ridge Boys, Imperials, Bill Gaither Trio, and Gaither Vocal Band. He was also a soloist, songwriter, producer, television host, speaker and pastor of the Faith and Wisdom Church in Branson, Missouri.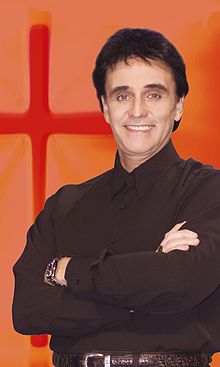 After a battle with pancreatic cancer,  McSpadden leaves behind his wife Carol, his sister Cheryl Kartsonakis and her husband Dino Kartsonakis.
Please join us in prayer for the family, friends, and congregants of Gary McSpadden.
Tags:
and Gaither Vocal Band
,
Bill Gaither Trio
,
Christian Music
,
Gary McSpadden
,
gospel music
,
Imperials
,
oak ridge boys
,
Southern Gospel Music
,
Statesmen
Posted in
announcements
,
artists
|
Comments Off

on Gary McSpadden passes away
Written by SGN Scoops Staff on March 29, 2020 – 4:06 pm -
From Cliff Cerce Via Facebook It has just been announced today that our pastor, Gary McSpadden of Faith and Wisdom Church in Branson, Missouri, has been diagnosed with pancreatic cancer. Gary is well-known and beloved in Gospel Music circles as having sung with The Statesmen, Bob Wills and The Inspirationals, The Oak Ridge Boys, Jake Hess and The Imperials, The Bill Gaither Trio, and The Gaither Vocal Band He was an original member of both The Imperials and The Gaither Vocal Band.
Gary also pastored in Fort Worth, Texas for 13 years and traveled on the evangelistic field with his wife, Carol, who is presently the co-pastor with him of the Branson Church. In addition, Gary served as host of the PTL Club for about 6 months in the late 1980's.
Carol McSpadden was healed of cancer in the past, as have others in our church family, and we are all trusting God for a complete healing for Gary. Please be in prayer that God will heal our brother.
Find Updates At SGN Scoops Magazine On Facebook HERE
Tags:
Gary McSpadden
Posted in
announcements
|
Comments Off

on Please Pray For Gary Mcspadden
Written by SGN Scoops on September 1, 2011 – 9:58 am -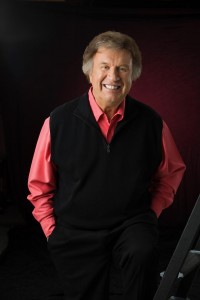 Louisville, KY – Gaither Vocal Band members past and present will come together for a Reunion concert during this year's National Quartet Convention. This special Reunion event will take place on Thursday afternoon, September 15, beginning at 1:15pm in Freedom Hall on the grounds of the Kentucky Fair & Expo Center. The event will pair current and former members of the prestigious Gaither Vocal Band, led by multi- Grammy Award winning Bill Gaither (pictured in attached jpg).
Little could anyone have known the impact this multi-talented group would have upon the contemporary and Southern Gospel Music world when the group was originally organized back in the early 1980s, on the spur of the moment backstage at a Bill Gaither Trio concert. Since that impromptu performance, the popular group has enjoyed numerous hit songs, several Grammy Awards and more than a dozen Dove Awards from the Gospel Music Association.
In addition to the much loved current Vocal Band members, who include Mark Lowry, Michael English, David Phelps and Wes Hampton, former Vocal Band members joining Gaither for this special musical event at this year's Convention in Louisville will include Marshall Hall, Larnelle Harris, Jon Mohr, Buddy Mullins, Jim Murray, Russ Taff and original members, Steve Green, Gary McSpadden and Lee Young.
The Thursday afternoon Gaither Vocal Band Reunion Showcase Spectacular is sure to be one of the highlights of NQC Week. The Gaither Vocal Band Reunion Volume 1 & 2 CDs, recorded in the summer of 2008 and released in 2009, debuted in the top two positions on Billboard Magazine's Contemporary Christian album chart. The DVDs of the same title debuted in the Number 1 and Number 2 positions on the Music Video charts, as well. Gaither will bring those recordings to life duriing the Reunion Showcase in Louisville.
In addition, to Thursday afternoon's Vocal Band Reunion event, Gaither will also host the popular Homecoming Sing-Along concert on Friday, September 16th beginning at 12:00 noon. The Gaither Vocal Band will also be featured on Friday evening's concert line-up.
A complete schedule of events set to take place during the 2011 National Quartet Convention may be obtained online at www.nqconline.com.
n q c
About the 2011 National Quartet Convention: This year marks the 54th Annual National Quartet Convention. The Convention has made its home in the city of Louisville since 1994. Approximately 40,000 people will attend the 2011 event, which takes place September 11-17, with at least 40 states and a half dozen foreign countries represented. The Convention is Christian music's largest marketplace and largest annual event with more than 500 exhibitors and nearly 300 Southern Gospel recording artists in attendance. Tickets for daily and evening performances may be purchased at the NQC office, online at www.nqconline.com or on site during the week of the Convention in the North Wing lobby at the Kentucky Fair & Expo Center.
Tags:
bill gaither
,
Buddy Mullins
,
david phelps
,
Gaither Vocal Band
,
Gary McSpadden
,
Jim Murray
,
Jon Mohr
,
Kentucky Fair & Expo Center
,
Larnell Harris
,
Lee Young
,
Mark Lowry
,
marshall hall
,
Michael English
,
national Quartet Convention
,
russ taff
,
Southern Gospel Music
,
Southern Gospel News
,
Steve Green
,
Wes Hampton
Posted in
gospel events
|
Comments Off

on GAITHER VOCAL BAND REUNION HIGHLIGHTS
Written by SGN Scoops Staff on April 18, 2011 – 4:39 pm -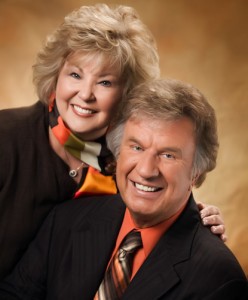 (Nashville, TN)  – The Nashville Choir Presents "A Tribute to the Songs of Bill & Gloria Gaither" at the Schermerhorn Symphony Center on May 1, 2011 at 7:30PM.
This once-in-a-lifetime tribute to the Grammy and Dove Award Winning songs of Bill & Gloria Gaither will fill the hall of Nashville's magnificent Schermerhorn Symphony Center with the sounds of The Nashville Choir and Orchestra, along with performing artists, Amy Grant, Vince Gill, Michael W. Smith, Sandi Patty, Larnelle Harris, The Isaacs, Buddy Greene, Russ Taff, Gordon Mote, Gary McSpadden, Sheila Walsh, Steve Green and the Gaither Vocal Band.
"I was raised on the music of Bill & Gloria Gaither and over the years have been blessed to work with them. All of us at The Nashville Choir are honored to be able to present such a tribute to true Legends of Gospel Music," says John E. Coates, Founder and Director of The Nashville Choir. Dan Posthuma, who along with longtime Gaither associate Ronn Huff is producing the concert, adds: "The impact that Bill & Gloria's music has had on the church in our generation is astounding. We all look forward to an inspiring and emotional evening that pays tribute to these powerful songs!"
At the Gaither's request, the proceeds from the evening will benefit The Gospel Music Trust Fund and The Nashville Choir's work with the homeless, Hope For Nashville.
Tickets are on sale now through the Schermerhorn Symphony Center Box Office, 615-687-6400 or online at  http://www.NashvilleSymphony.org.
ABOUT BILL & GLORIA GAITHER
"The Gaithers are to Christian music what The Beatles are to pop music," said Donna Hilley, when the American Society of Composers, Artists and Publishers (ASCAP) named them "Gospel Songwriters of the Century."
The Gaither's real-life lyrics were born out of their everyday lives as full-time schoolteachers. Bill and Gloria have partnered to write more than 700 songs, including "Because He Lives," "He Touched Me," "Let's Just Praise the Lord," "Something Beautiful" and "The King is Coming," to name just a few of the favorites. Bill and Gloria have performed in concert and shot videos around the world. Sharing their stage with countless up-and-coming artists, Bill and Gloria mentored performers such as Amy Grant, Michael W. Smith, Sandi Patty, and Stephen Curtis Chapman, influencing entire generations of artists.
ABOUT THE NASHVILLE CHOIR
The Nashville Choir was formed in 2005 out of a desire to bring Nashville's Christian community together through music. Under the direction of John E. Coates, The Nashville Choir is an organization of professional-level Christian singers united to show God's glory in the marketplace bringing all denominations and all peoples together to worship with one voice.
In its short history, The Nashville Choir has appeared at prestigious events in the city including: 3 Community Hymn Sings with the Nashville Symphony, the annual Tennessee Prayer Breakfast since 2007, and at the Inauguration of Governor Bill Haslam. The Nashville Choir recorded "Just As I Am" for the Billy Graham Library in Charlotte, NC, and most recently recorded the choral parts for Walt Disney's "World Of Color" in California. The Nashville Choir's heart is firmly planted in Nashville with benefits performed for the Salvation Army, the Rescue Mission, and Room In The Inn. For more information on The Nashville Choir, please visit www.thenashvillechoir.org
Tags:
amy grant
,
bill gaither
,
Buddy Greene
,
Dove Award
,
Gaither Vocal Band
,
Gary McSpadden
,
gordon mote
,
larnelle harris
,
Michael W. Smith
,
russ taff
,
sandi patty
,
Sheila Walsh
,
Steve Green
,
the isaacs
,
Vince Gill
Posted in
announcements
,
christian entertainment
,
gospel events
|
Comments Off

on THE NASHVILLE CHOIR PRESENTS, "A TRIBUTE TO THE SONGS OF BILL & GLORIA GAITHER," MAY 1 AT THE SCHERMERHORN SYMPHONY CENTER IN NASHVILLE, TN