Written by SGN Scoops Staff on May 4, 2011 – 2:18 pm -
Nashville, TN  –Talented and versatile solo artist, Gary Skelton, will be a part of a very special benefit concert next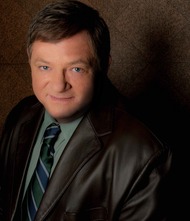 weekend, May 7
th
, 2011, at 6:00pm in Church Hill, TN. The event will be held to raise money for an amazing ministry that provides medical care for those who cannot afford it.  The organization, Church Hill Free Medical Clinic, staffs volunteer doctors, nurses, and medical staff, and supplies testing, care, and medication to the under privileged.
The concert will be held at Volunteer Comprehensive High School, located at 1050 Volunteer St. in Church Hill, TN.  Artists appearing, along with Gary Skelton, are Crystal River Boys, Faith Harvest, and The Brotherhood.  All the proceeds of this Love Offering only event will go to the free medical clinic.  There will also be snacks and beverages available for purchase.
For Gary, this is a very special ministry. He is not only blessed by the help the clinic provides to the needy, and for the Christian counseling that often occurs as a result of patients conversing with the Christian staff, but he has another special connection to the clinic. The interesting "story behind the story" is that the love of his life, his wife, Barbie, is a doctor, and she offers her services as a volunteer at the clinic on a regular basis.  Gary expresses, "I have a whole slew of jokes, as does my wife, about being married to a doctor, but as much as we laugh with each other about life, this serious ministry is very meaningful and serious to our hearts.  Church Hill Free Medical Clinic is making a big difference for those in need and we are honored to be a part of it.  I encourage everyone to come out and support this cause.  It is a good one."
Be sure to listen for Gary's new single, "He Gave His Mercy" now playing at your area Southern Gospel radio station. To learn more about Gary Skelton or to schedule him for your church or concert event, visit
www.GarySkelton.com
.
Tags:
Church Hill Free Medical Clinic
,
Crystal River Boys
,
Faith Harvest
,
gary skelton
,
The Brotherhood
Posted in
announcements
,
christian entertainment
|
Comments Off

on Gary Skelton To Participate In A Very Special Benefit Concert
Written by Rhonda on November 14, 2010 – 1:03 pm -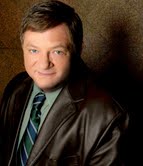 Nashville, TN (November 12, 2010) –Talented and versatile solo artist, Gary Skelton, is celebrating the release of his first recording on Crossroads Music Group's Pinnacle label.  The project entitled, Whosoever, released, along with debut single, "Looking In The Right Direction" this month.
 
The album was produced and recorded in Arden, NC by veteran music producer, Donna Beauvais. Producer, Jeff Collins, also played a very significant role in the project. Some of the best musicians in the industry including Collins, with David Johnson, Tony Creasman, and Jeremy Medkiff provided the instrumentation. Beauvais, along with Lauren Talley and Chris Allman, laid down the background vocals behind Skelton. The result of everyone involved is a heartfelt and dynamic project packed with wonderful songs, from fresh, upbeat tunes to powerful ballads.
 
Beauvais shared, "I am so honored to work with Gary.  He and his wife, Barbie, have become my dear friends. I know that this recording is not just another music project, but a true ministry effort that will touch many lives for the cause of Christ.  Gary lives what he sings and he cares deeply about the quality of his music.  Between he and the team at Crossroads Studios,. It was an absolute JOY to produce this record."
 
Be sure to request the new single, "Looking In The Right Direction" at your area Southern Gospel radio station today. To learn more about Gary Skelton, visit www.GarySkelton.com.
Tags:
crossroads music group
,
donna beauvais
,
gary skelton
,
vertical sky
Posted in
announcements
|
Comments Off

on Gary Skelton Celebrates Release Of His Debut Recording Along With A Debut Single