Written by SGN Scoops Staff on January 25, 2018 – 1:37 pm -
Johnson City, TN – The Big Voice Tour, featuring Grammy winning recording, David Phelps and popular vocal group, Cana's Voice, officially kicked off in Florida this past weekend and enjoyed a sold out concert in the city of Eustis.
The Tour continues this weekend with stops in Dayton, OH, High Point, NC, Spartanburg, SC, and Augusta, GA. Additional stops in February include Peoria, IL, Anderson, IN, and Jenison, MI. "We are thrilled with the early success of the Tour," states Landon Beene, President of IMC Concerts, the promoter of the Big Voice Tour. "Attendance has been great thus far and the concert attendees love the energy and excitement and the vocal combinations presented during the evening. It is a special night."
Among the sold out crowd attending the Eustis concert were Charles Stovall, Global Marketing Director for Disney Entertainment, as well as Tiffany Coburn and Jamey Ray, members of the popular musical group, Voctave. "To say that the Big Voice Tour is anything less than epic, would be an understatement," commented Coburn at the end of the evening. "The evening is filled with laughter, tears, joyful praise, and musical moments that will make you wanna shout. Don't miss this opportunity to be inspired by some of the greatest voices of our time!"
This weekend's concert in Spartanburg on
Saturday, January 27
is officially sold out; however, tickets are still available for many other Tour stops. To obtain a complete list of Tour dates and ticket information, regarding
The Big Voice Tour
visit
www.imcconcerts.com
.
Tags:
BIG VOICE TOUR
,
Gospel News
Posted in
announcements
|
Comments Off

on BIG VOICE TOUR ENJOYS SOLD OUT CONCERT SUCCESS
Written by SGN Scoops Staff on January 18, 2018 – 1:40 pm -
Nashville, Tenn.  — During an exclusive interview, Reverb recently caught up with 15X GRAMMY® Award-winning Country and Bluegrass legend Ricky Skaggs at his Hendersonville, Tennessee recording studio.
Skaggs sat down with the widely-popular music gear website to discuss the late Bill Monroe's unique performance style and the impact the "Father of Bluegrass" left on the genre, as well as Country music. Watch the full discussion
HERE
.
Skaggs has been quite the buzz around Nashville as of late. Last May, he was spotlighted during a
Special Program
 at the
Country Music Hall of Fame and Museum
, highlighting his 50+ years as an entertainer. That same month, he celebrated
35 years
as a member of the
Grand Ole Opry
. Later in the fall, he returned to his country roots when he performed all of his classic chart-topping songs before a sold out crowd at the Nashville Palace. The concert marked Skaggs' first full-blown country show in Music City
in 20 years
.
Following the concert,
Rolling Stone Country
raved:
"The playing, as one would expect, was exceptional, and his mountain tenor sounded just as pure as it did 30 years ago. It was both a joyful stroll down memory lane and a reaffirmation of Skaggs' permanent place in the country and roots pantheon." 
The icing on the cake was Skaggs' 15th GRAMMY® win last year when he took home the gold for his
producer
credit on
Hillary Scott & The
Scott Family
's Contemporary Christian album,
Love Remains
. For a full listing of Skaggs' GRAMMY® wins, click
HERE
.
Tags:
Gospel News
,
Ricky Skaggs
Posted in
announcements
|
Comments Off

on REVERB SPOTLIGHTS 15X GRAMMY® WINNER RICKY SKAGGS
Written by SGN Scoops Staff on January 17, 2018 – 11:02 am -
Business Development Representative
Job Description:
WPIL FM is a non-profit station in Heflin, Alabama. We are a ministry devoted to changing lives for Christ through Christian music. Our Heflin station at 91.7FM covers the city with encouraging and positive music. WPIL FM is committed to building a stronger Heflin and surrounding area by partnering with the community.
As a WPIL FM Business Development Representative in Heflin, you will start and grow relationships with business partners. The ministry of WPIL FM is partially funded by our committed partners. Our new representative will connect with Heflin businesses every day to find business partners and market them to the WPLI FM audience.
Are you ready to grow WPIL FM in Heflin and the surrounding area by influencing partners for the ministry of WPIL? If so, apply to be our new Business Development Representative. Be a part of God's vision for Christian Radio in Alabama.
Day-to-Day assignments
The Business Development Representative identifies prospective underwriters for the radio station, initiates business conversation, proposes business solutions that feature supporting our station and adjusts the business solution to keep pace with the changing nature of the underwriters' organization.
Usual and Customary Duties:
The professional Business Development Representative will pursue the successful completion of the following duties on a regular basis:
• Identifying prospective station underwriters
• Engage existing/new local/national businesses and organizations to partner with the station through underwriting, including on-air, online and other forms of sponsorships.
• Creating proposals for underwriter presentations
• Developing a consistent pool of prospective underwriters
• Adjusting underwriting messages to improve performance for underwriters
• Upgrading underwriters to increase their budgets on our station
• Writing broadcast copy for underwriters
• Implementing station standards for complying with federal, state, local and company regulations and policies
• Timely and accurate completion of reporting requirements, agreements, adjustments, copy and other essential forms
• Following standards of conduct for the station and university
• Attends staff meetings as required for coordination with staff and resources
• Display respect for team members, their roles and responsibilities
• Other duties as may be assigned by supervisors and ad hoc team leaders
Knowledge, Skills, and Abilities Required:
To most effectively perform in this role, the candidate will require
A lifestyle in agreement with the Christian values and Scriptural commandments.
Effective, attractive personality.
Sales experience, (3) year minimum.
Proficient in making cold calls and stewardship calls.
Experienced at networking and documenting relationships through a contact management system.
Proficiency in standard office computer software tools (i.e.: word, excel, outlook, etc.)
Please Call Rob Patz At 360 933 0741 Or Email Rob@sgnscoops.com
Tags:
Christian Media
,
Gospel News
Posted in
announcements
|
Comments Off

on Want To Work In A Great Christian Atmosphere?
Written by SGN Scoops Staff on January 15, 2018 – 5:55 am -
"Sound~checking with The Lore Family"
From Darren Lore:
Samuel was doing a sound check. He didn't know I was recording. This is one of my favorite Squire Parsons song. And, we love ministering here at Good Shepherd Community Church. Notice the orange padding. Two congregations today had orange padding. Look For Me At Jesus Feet.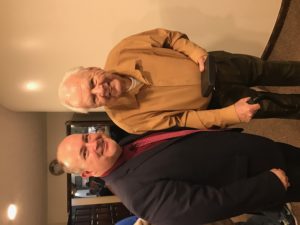 Also, Darren visited  with this fellow at the concert. He was a founding member of the SGMA. Anyone remember him?
Pay close attention to the Samuels falsetto at the end. Darren states, "By the way, Samuel has been sick! The kid has a love for Southern Gospel. His falsetto at the end is funny. He does that around the house all the time."
Thank you Lore Family for sharing this special moment with us! We love you guys…..
Tags:
Gospel News
,
Lore Family
,
The Lore Family
Posted in
announcements
|
Comments Off

on Sound~checking with The Lore Family
Written by SGN Scoops Staff on January 12, 2018 – 9:28 am -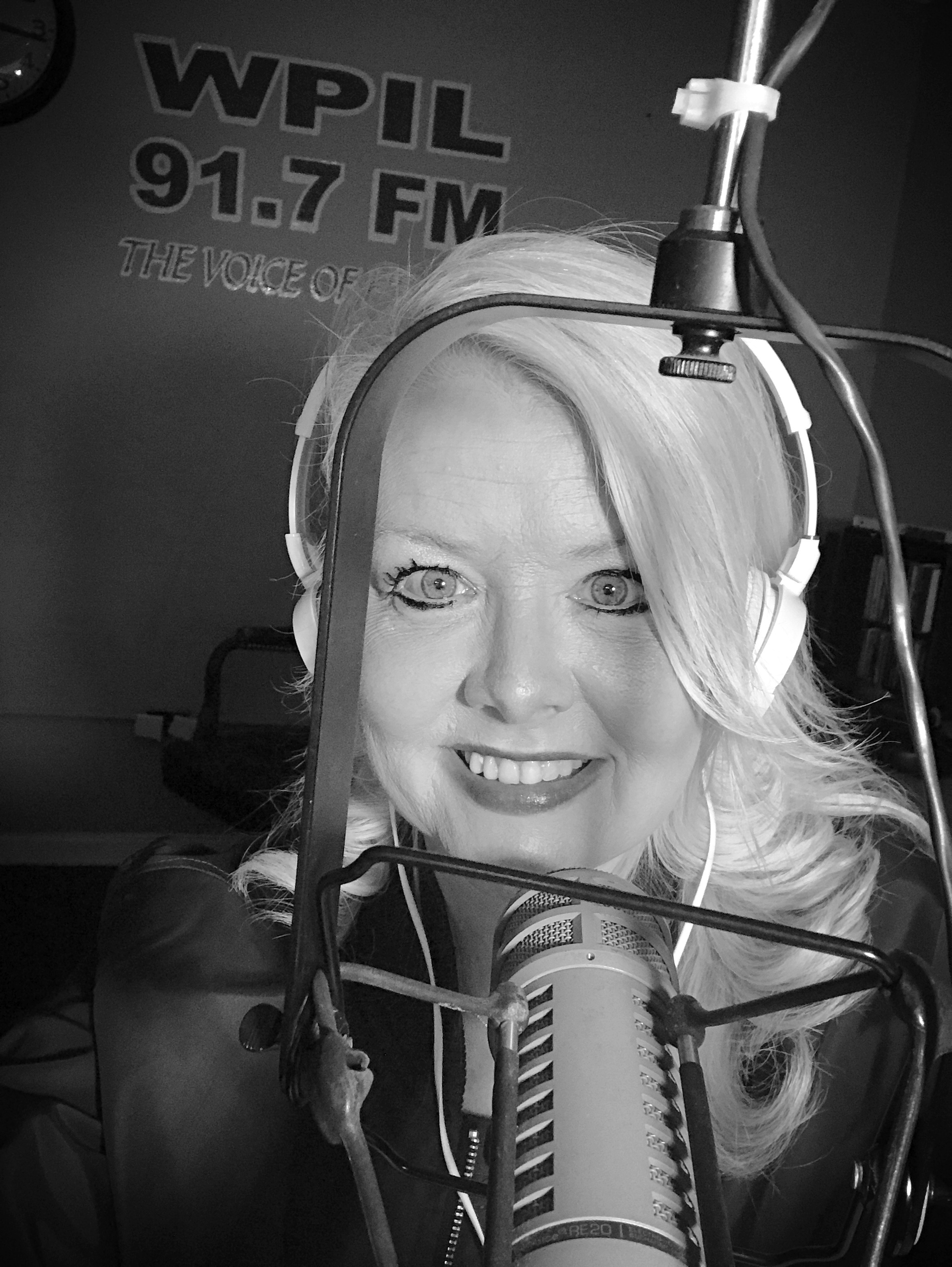 WPIL 91.7 in Heflin, Alabama presents "Strictly Southern With Vonda Easley" …… 2 Days a Week!
The popular Strictly Southern Show with Vonda Easley will air on Monday nights from 4-6 pm CST in addition to Friday morning 9-11 AM CST.
"I am thrilled to get to "connect "
with my friends on the air and Facebook Live an additional time each week. Rob Patz and all the crew at WPIL have been very kind to me. I never in a million years thought I would ever do Radio, but I love people and I love Jesus and we have a great time on every show."
Be sure to tune in on Monday nights and Friday morning to WPIL 91.7 or wpilfm.com
Tags:
Gospel News
,
Strictly Southern with Vonda Easley
Posted in
announcements
|
Comments Off

on Strictly Southern With Vonda Easley" …… 2 Days a Week!
Written by SGN Scoops Staff on July 30, 2015 – 9:08 am -
This is going to be an exciting evening!!! We are assembling a mass choir made up of some of the area's best Gospel Singing groups, as well as many great singers from several area Churches. We'll also have 'specials' throughout the evening. Even a 'surprise guest', or two…. Some folks that are confirmed are Dr. Jerry Goff and Little Jan Buckner-Goff; Vonda Easley & Hopes Journey; Steve Dover of Clearvision; Mike, Susan & Mary of Exodus; Linda Foster; Melvin 'Chief' Klaudt; The Jonathans; Members of The Pace Family; The Todd Nelon Trio and Won By Faith Quartet. The choir is filling up fast, but if you'd like to be included on the roster, we'd love to hear from you this week…. We plan to reserve a few seats for those who might just 'show up', but if you plan to come, give me a shout… It's gonna be fantastic!!! Kudos to the staff at New Georgia Baptist Church for hosting this wonderful night of fun, fellowship and good, ole Gospel Music!!!
Tags:
Church Hymnal
,
Dr. Jerry Goff and Little Jan Buckner-Goff
,
Gospel News
Posted in
announcements
|
Comments Off

on A Church Hymnal Celebration
Written by SGN Scoops Staff on February 5, 2013 – 9:22 pm -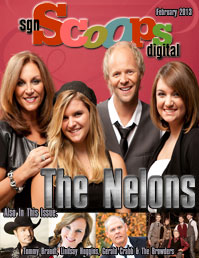 We are excited to present February's edition of SGNScoops Magazine. On the cover this month is a name we've all grown to love over the years, "The Nelons!" We're sure you'll be blessed as the Nelons share about their legacy, family and ministry. Also this month, we're highlighting the ministries of The Browders, Midnight Cry and Lindsay Huggins as well as Tommy Brandt, Jimmy Davis and Gerald Crabb. Enjoy concert stories on Palmetto State Quartet and a get replay of recent concert with Wes Hampton and Marshall Hall. Sandi Duncan Clark reviews February's music, John Mathis has a spiritual challenge and Lou Hildreth shares more great memories. We are officially announcing the opening date for round one nominations for Diamond Awards is February 18th! The Diamond Awards will be held at the Creekside Gospel Music Convention in Pigeon Forge, TN. Get the latest news on Creekside in this issue as well. We are welcoming a few new writers this month! Make sure you let Dixie Phillips, Eva Wilson and Susan Werchonowicz know you appreciate them as well as the rest of our dedicated and talented staff. Special thanks to Sherri Whitt for sharing a concert experience. Remember, SGNScoops All Digital Magazine is free! Please share with your friends, family and fans!
Download SGNScoops Magazine Here
Tags:
Creekside Gospel Music Convention
,
diamond awards
,
Dixie Phillips
,
Eva Wilson
,
gerald crabb
,
Gospel News
,
Jimmy Davis
,
John Mathis
,
Lindsay Huggins
,
Lorraine Walker
,
Lou Hildreth
,
marshall hall
,
Midnight Cry
,
palmetto state quartet
,
Rhonda Frye
,
rob patz
,
Sandi Duncan Clark
,
Sherri Whitt
,
southern gospel concerts
,
Southern Gospel News
,
Susan Werchonowicz
,
The Browders
,
the nelons
,
Tommy Brandt
,
Wes Hampton
Posted in
announcements
,
sgn scoops magazine
|
Comments Off

on February 2013 Editon Of SGNScoops Magazine