Written by Scoops Staff on May 22, 2010 – 8:54 am -
Nashville, TN (May 21, 2010) – Beyond The Ashes is happy to congratulate lead singer, Casey Rivers, his wife, Doni,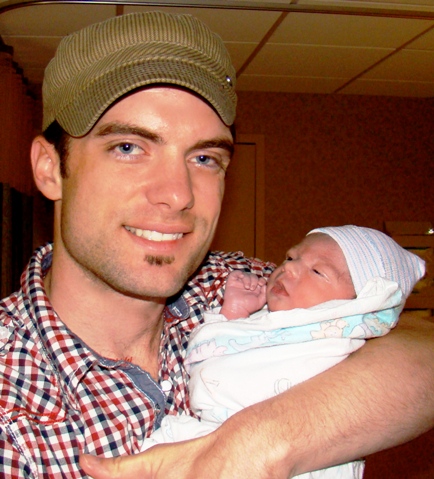 and daughter, Audra, on the addition of a brand new baby boy, Stellan Rivers, to their family.
Stellan was welcomed into the world on Sunday, May 16th, 2010.  He weighted 6lbs 8 oz. and was 19 ¾ in. long. Casey was at home to be with his wife and family when it was time to head to the hospital for this monumental event in their lives.  Casey expressed. "Through the birth of my sweet baby girl, Audra, and precious newborn baby boy, Stellan, the depth of God's love is clearer to me than ever before!"
Group owner and tenor singer for Beyond The Ashes, Anthony Facello, shared, "We truly believe that family is the greatest ministry ever given to someone, and with the suspicion that the little guy may make his appearance a bit early, I felt it best to have Casey stay near home. It's easier to find a fill in for a singing group than it is to find a fill in for the daddy."  Stellan made an appearance, even before his dad, on the overhead screens, at Grace Fellowship Church in London, KY just hours after his arrival.
To send letters of congratulations to the Rivers family, email beyondtheashes@beyondtheashesonline.com or mail Beyond The Ashes / ATTN: Casey Rivers / 2817 West End Ave. Ste. 126-153
/ Nashville, TN / 37203
To learn more about Beyond the Ashes or to schedule them for your music event, visit beyondtheashesonline.com.  You can also find them at myspace.com/beyondtheashesonline.
Tags:
Beyond the Ashes
,
happy news
Posted in
announcements
,
artists
|
Comments Off

on Beyond The Ashes Is Happy To Announce A Precious New Addition For Lead Singer, Casey Rivers
Written by Scoops Staff on February 26, 2010 – 1:36 pm -

Nashville, Tennessee  — Jym Howe, of the Mystery Men Quartet and Christina Dallas Jones (of Orlando, FL) were wed February 19 in Nashville, Tennessee. It was a small ceremony with only a few family members and friends in attendance. The wedding was officiated by Ed Crawford of the Mystery Men Quartet who is an ordained minister.
Jym joined The Mystery Men in September 2008.
His bride, Christina, a successful singer and actress, has performed lead roles in stage musicals in several cities. A few of her favorite roles have included Anna in "The King & I", Marian in "The Music Man", and Guenevere in "Camelot." In addition to stage musicals, Christina was a dancer in "Hannah Montana: The Movie", and she was cast as Vera Resue in "Billy: The Early Years" (The Early Years of Billy Graham). Her latest performance was with the Nashville Opera at their season Gala. Christina is represented by Sharon Smith Talent (Nashville, TN)
The couple traveled to Orlando Florida for their honeymoon where they spent time with family.
Jym and Christina will reside in White House, Tennessee.
For more information about Jym Howe and The Mystery Men please visit www.TheMysteryMen.com.
Tags:
happy news
,
mystery men
Posted in
announcements
,
artists
|
Comments Off

on Jym Howe of Myster Men Weds Christina Dallas
Written by Scoops Staff on October 24, 2009 – 1:51 pm -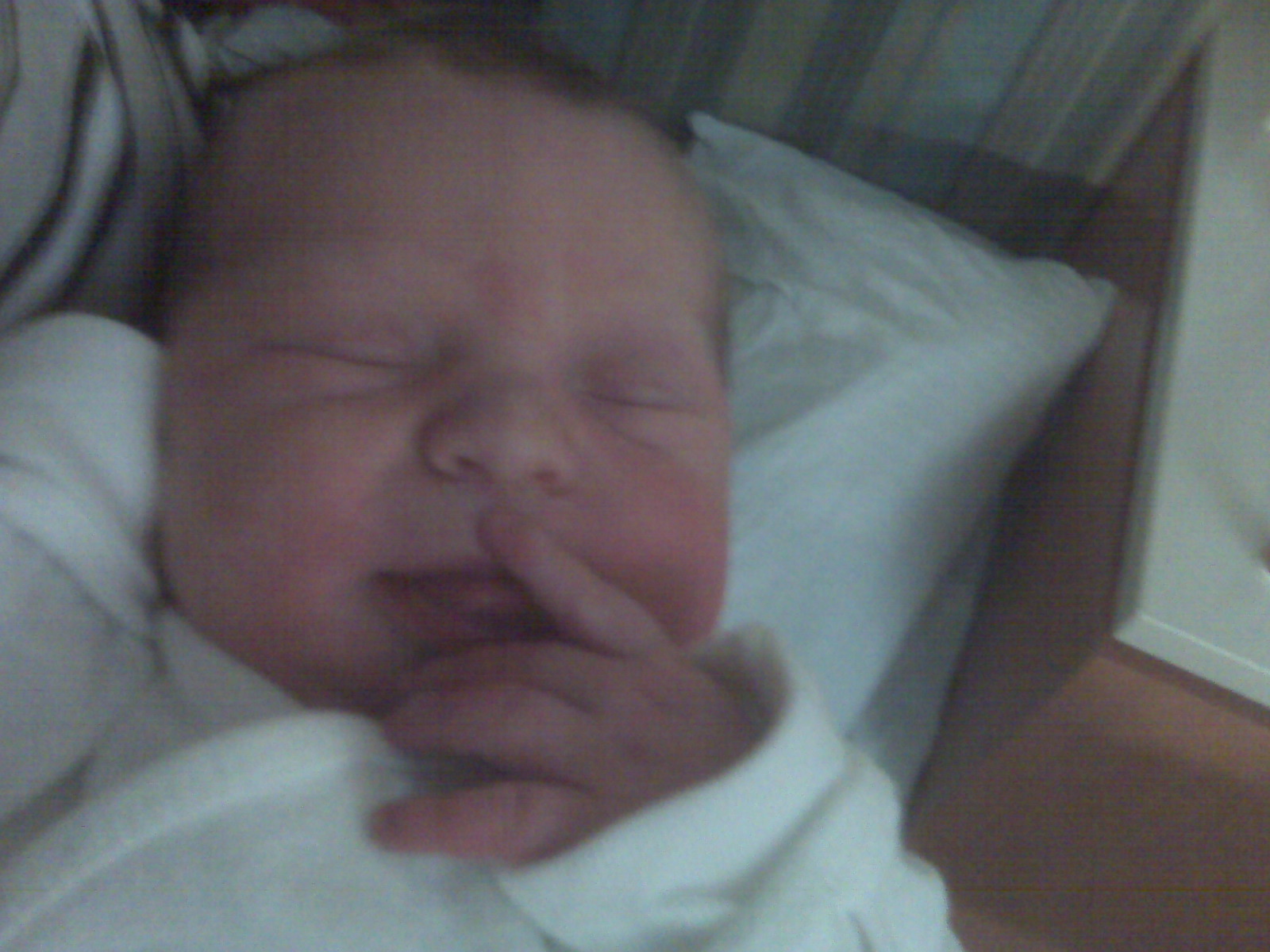 Rock Hill, SC (October 24, 2009) The Ladd Family of Rock Hill, SC are pleased to announce the arrival of their newest family member.
Proud parents, Paul & Melissa Ladd, were blessed by the arrival of their first child, a handsome baby boy named Elijah Nathaniel, on Wednesday, October, 21st at 11:25 am. Elijah weighed 8 pounds, 1 ounce & was 20 1/2 inches long. Elijah is also the nephew of Steve Ladd formerly of Gold City. The family is doing very well & wishes to thank everyone who has called, sent congratulations & said prayers for the family.
For more information on The Ladd Family & their ministry please visit them at
Tags:
announcements
,
happy news
Posted in
artists
,
breaking news
|
Comments Off

on Ladd Family Announces New Arrival
Written by Scoops Staff on October 22, 2009 – 7:17 pm -
Muncie, In. – Chris and Stacey Shannon are the proud parents of a baby girl named Lexiana Faith Shannon, born on October 2nd. She weighed 7 pounds and 8 ounces. Everyone is doing fine.
The Shannons would like to thank everyone who has called, sent cards, emails and etc. of congratulations. It is appreciated.
For more about the Shannons and their music ministry, you can visit them at www.theshannons.com
Tags:
births
,
happy news
,
shannons
Posted in
announcements
|
Comments Off

on Morning Star Artists The Shannons welcome new member to their family
Written by Scoops Staff on September 27, 2009 – 8:18 pm -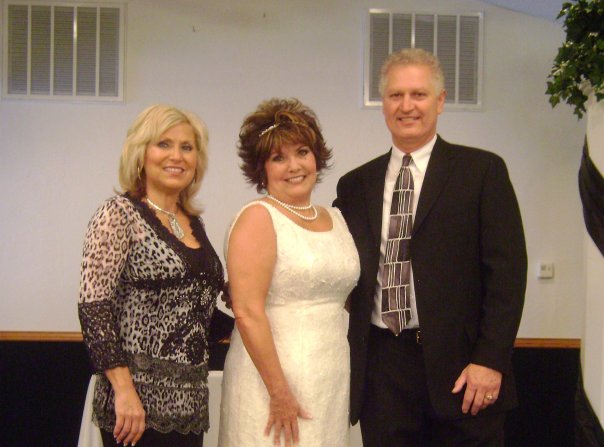 From the Facebook files:
Elaine Parks of trio 2nd Generation was married to Rev. Les Robinson at the Boyd Church of God in Oak Grove, Arkansas, where Rev. Robinson in a Pastor, this past Saturday, September 26, 2009.
The wedding was a family event that includes the couple's children and grandchildren and music performed by friends, including a rendeition of the Kenny Rogers classic "Lady" by 2nd Generation member Jimmy Hoskins.
Brenda Denney, sister of Elaine and the third member of 2nd Generation, says, "It was such a happy day. Elaine was a beautiful bride and they make a wonderful couple."
Rev. Robinson proposed to Elaine on stage during the last night of the Branson Gospel Music Conve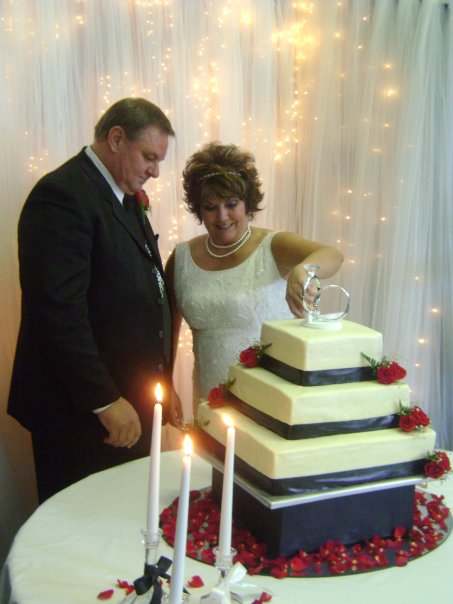 ntion this past July.
He will continue to pastor at the Boyd Church of God, while Elaine will continue in full time music ministry with 2nd Generation, who recently made their debut on the Artist Spotlight Showcase at National Quartet Convention.
Messages of congratultaions can be sent to:
2nd Generation Ministries
PO Box 73
Oak Grove AR. 72660
.. or of course, posted on Facebook!
We at Scoops love hearing about LOVE and wish the new Rev. & Mrs. all God's best for many happy years!
Tags:
artists
,
facebook files
,
happy news
Posted in
artists
|
Comments Off

on Elaine Parks of 2nd Generation adds a member to the SG family