Written by Staff on October 3, 2014 – 8:07 am -

Huntsville/Decatur/Athens Alabama added
Signal Mountain, TN (September 26, 2014)–   The staff of Harmony Road TV recently announced that the program will now be seen at
10 a.m.
Eastern,
9 a.m.
Central each
Sunday
morning on the Heartland Network.  This is a move from their original
8 a.m.
Eastern slot.  Heartland Network has also added an affiliate in the Huntsville/Decatur/Athens, Alabama market, making Harmony Road available to thousands of additional homes in a great are for Southern Gospel Music.  The change takes effect
Sunday
October, 5
th
.  Broadcast times on other stations and networks remain the same.
"Both these announcements are exciting to us here at Harmony Road", said Roger Spears, program producer.  "While we know many viewers are used to finding us at our earlier slot, we hope they will continue to watch at 10 Eastern.  Since there are many more people available to see the show at the new time slot, we feel this is a great step in our growth as we work to bring this great music and its message to more people around the country" he concluded.

The Heartland Network is now the flagship network for the WMJN29 family of stations in the Huntsville/Decatur, Alabama Market.  The station is available over the air and on many of the top cable systems in the area.   Operated by Harmony Road technical director Allan Rhodes, WMJN 29 offers great family friendly programming on its growing roster of networks.  WMJN 29.2 will continue to air WalkTV which also carries the program.
Produced by Harmony Road productions, the program is now available to over 80 million homes nationwide plus online streaming, a mobile app, ROKU and more, Harmony Road features the best in Southern Gospel music each week on a variety of networks and formats. Information on Harmony Road and its affiliates can be found at
www.harmonyroadtv.com
.  Viewers can also interact with the program on Facebook at Harmony Road TV and on twitter @harmonyroadtv.
Harmony Road is produced and distributed by Harmony Road Productions and features the best in Southern Gospel music and video. It can be found each week on The Heartland Network, The NRB Network (including DirecTV, streaming and mobile app), WATC57 in Atlanta, WGNM-TV in Macon, WYBU-TV in Columbus, GA/Phoenix City, AL.  Also find the program on the WALKtv network (including ROKU), Harmony Gospel in Greeneville, SC,  DCT3in Middle Tennessee, TV24 in Anniston/Gadsden, Charter Cable in Clarksville, Cookeville/Crossville, Sevier County, Lebanon and Jackson, TN and  WMJN29 in Decatur/Athens/Cullman, AL  .
Tags:
Harmony Road TV
,
Heartland network
Posted in
announcements
|
Comments Off

on Harmony Road TV Adds Market, Announces Time Change on Heartland Network
Written by Staff on March 6, 2014 – 5:07 pm -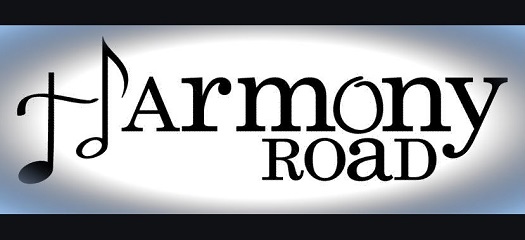 Expands to include NRB Network plus Orlando and Evansville TV Markets
Over 40 Million Homes Added
SIGNAL MOUNTAIN, TN (MARCH 5, 2014):  Harmony Road, the weekly Southern Gospel television program hosted by Les Butler recently announced that they have reached an agreement with the NRB Network and have been added to their lineup on Saturdays at 8:30 p.m. Eastern.  The NRB Network has a potential reach of 40 million homes in the U.S. and Canada through DIRECTV as well as several broadcast stations across the country. The network is also available online and through an app that allows viewers to watch on their Android devices, Windows phone,  iPhones and iPads.  More information on NRB Network, its affiliates and other platforms are found at 
www.nrbnetwork.tv
.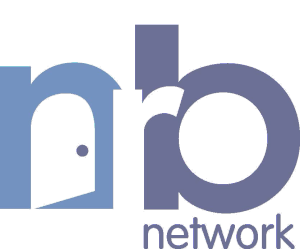 Harmony Road has also announced that The Heartland Network recently added affiliates in Orlando and Evansville, adding over 1.8 million potential households through these broadcast affiliates.  The Heartland Network is found in dozens of markets from coast to coast.  Harmony Road TV is found on The Heartland Network each Sunday morning at 8:00 a.m.  More information on The Heartland Network, its affiliates and its lineup of family friendly programming can be found at 
www.watchheartlandtv.com
.
"These additions are welcomed by the Harmony Road team as we continue to strive to bring this great music and its message of hope to more people across the country," said Roger Spears, program producer.  Spears continues, "We feel the combination of Christian and secular outlets gives us the best chance to expose our Southern Gospel artists and their music to a wide variety of  viewers…I believe the most important audience we reach with this approach is the unsaved and searching,  who need to hear this message and will be attracted to the visual and musical offerings on the program.  At the same time we also appreciate the loyal Southern Gospel fans that watch weekly and offer their prayers and words of encouragement." Both these networks offer family friendly entertainment including quality Southern Gospel television programs.

Harmony Road TV can now be found in multiple formats and on several broadcast and cable platforms.  In addition to The Heartland Network and the NRB Network,  Harmony Road can be seen on TheWALK TV network (also streamed and on ROKU), reaching tens of millions of homes, WATCTV57 in Atlanta (streamed live online), Charter Cable in Clarksville and Jackson, TN, Harmony Gospel in Greeneville, TV24 in Anniston/Gadsden, WMJN29 in Decatur/Athens, AL, and more.  For information go to
www.harmonyroadtv.com
 .  If you can't yet receive Harmony Road in your market, email
roger@harmonyroadtv.com
 and the Harmony Road crew will go to work for you.
Founded by the National Religious Broadcasters, NRB Network airs independently-produced Christian television programs in various formats including teaching, talk, news, dramas, reality, documentaries, and more, all embracing Christian values. Additionally, NRB Network airs animated programs for children, music and entertainment for teens, women's programs, devotionals, Bible studies, and Sunday ministries. Most recently, NRB Network launched an affiliate station in Indiana. The network expects to surpass 55 million homes by the end of the first quarter of 2014.
Harmony Road's team consists of host Les Butler, publisher of "The Singing News" and Solid Gospel Radio Host, Allan Rhodes, Technical Director and Roger Spears, Producer.  For video submissions, sponsorship information and other questions, email
marketing@harmonyroadtv.com
.
Tags:
Christian TV
,
harmony road
,
Heartland network
,
NRB Network
Posted in
announcements
|
Comments Off

on HARMONY ROAD CONTINUES TO GROW