Written by scoopsnews on April 27, 2016 – 1:08 pm -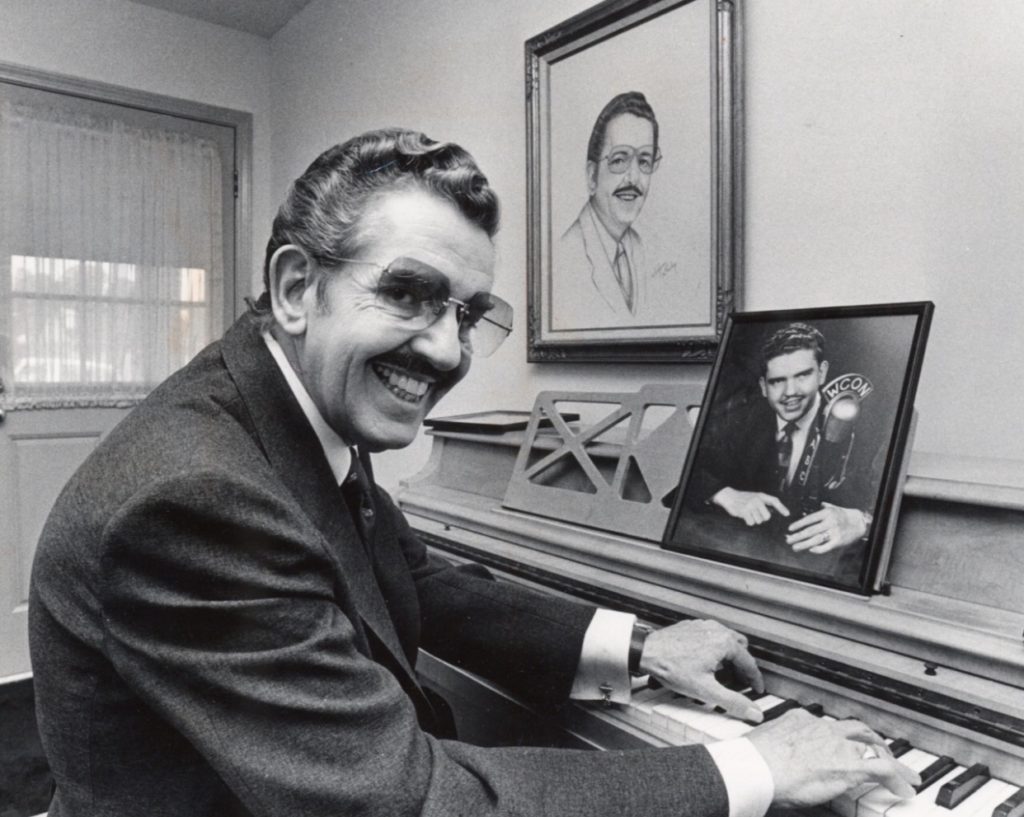 If Thursday is Throwback and Friday is Flashback, then what does that make today?
You guessed it! Here's a little WAAAAAY Back Wednesday!  Enjoy………
Tags:
Hovie Lister
,
WAAAAAY Back Wednesday
Posted in
announcements
|
Comments Off

on WAAAAAY Back Wednesday
Written by SGN Scoops on April 2, 2012 – 1:57 pm -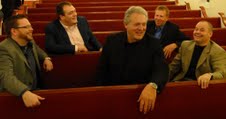 After an absence of over 30 years from gospel music, the Rebels Quartet have re-organized, and will travel on a limited schedule through the Southeast.  Having received the blessings of many of the group's former members, the desire of this quartet is to continue the vision set by the Rebels long ago, by singing many of the songs that the original quartet made famous, introducing new heartfelt messages in song, and seeing souls moved by the gospel of Jesus Christ.
The group's bass singer, Rick Fair, who has performed with other popular names such as Hovie Lister and the Statesmen, The Blackwoods, and the Palmetto State Quartet, actually began his gospel music career singing with the Rebels Quartet in 1972. Rick now celebrates his 40th year in gospel music singing in the group with which he began his career, The Rebels Quartet.
With its central base in the Sevierville, TN area, the new members of this legendary group include Rick Fair: Bass, David Fair: Baritone, Alan Kendall: Lead, Mike Young: Tenor, and Barry Patrick: Pianist.
Originated in 1950, in Tampa, Florida, the Rebels Quartet is remembered even today as one of gospel music's greatest singing groups.  The Rebels always remained dedicated to spreading the Gospel of Christ through song, and laid the foundation for musical ministry that is so widespread today.  Many of gospel music's greatest legends have graced the stage as members of the Rebels.  The original members of the quartet were Norman Allman: Bass singer, John Matthews: Baritone singer, Lee Kitchens: Lead singer, Horace Parrish: Tenor singer, and Jimmy Hand: Pianist.  Three of their most famous members, "Pappy" Jim Waits, London Parris, and Big Jim Hamill, are members of the Southern Gospel Music Hall of Fame.  Little Jimmy Taylor, Jay Berry, Ron Booth Sr., John Gresham, Nick Bruno, and Charles Booth are among some of the groups most prestigious and loved alumni.
The new lineup of the quartet is currently making preparations to record two new albums, one of which will feature several new songs, including two songs written by pianist Barry Patrick, as well as a recording of classic Rebels songs from the 1950s and 60s.
Be sure to visit The Rebels' website at www.therebelsquartet.com , and on Facebook at www.facebook/RebelsQuartet/
Tags:
Hovie Lister
,
Jay Berry
,
John Gresham
,
Nick Bruno
,
Rebels Quartet
,
Rick Fair
,
Ron booth Sr
,
Southern Gospel News
Posted in
announcements
|
Comments Off

on THE REBELS QUARTET RETURN
Written by SGN Scoops Staff on November 15, 2011 – 10:17 am -
NASHVILLE, Tenn. – (November 14, 2011) – The father of Mark209's Jym Howe suffered a major heart attack last week.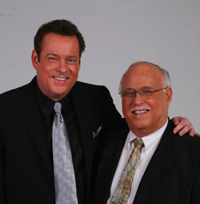 Howe's father, Tommy Howe, was admitted to the CVICU at Vanderbilt University Hospital at around noon on Tuesday, November 8, 2011.
He was presented with extreme pain in his back between his shoulder blades, which started on Monday (November 7, 2011) at approximately 8:00 p.m.
Jym recounted, "After a restless night, Dad went to work at Vanderbilt University/Chemistry Dept Glassblowing Shop, still with extreme back pain.  After the pain did not subside, he decided to call his doctor who advised him to go to the Emergency Room.  He walked 1/2 mile to the ER. Can you believe that?  After examining him, he was advised that his pulse rate was 40 and dropping fast, and that he was having a heart attack. The ER cardiologist directed the nurses to bring the paddles in case they were needed.  His pulse dropped even further — down to 30.  Further testing showed he was going to need bypass surgery (3 grafts), which was scheduled for Friday at 8:00 a.m.  This would allow his body to rest some before the surgery.  However, after having a severe episode of pain, three nitro pills, and two additional EKGs, the surgery was moved up immediately.  Surgery lasted just under five hours, and he received five grafts instead of three!"
Tommy is recovering well and visiting with family and friends.  He walked his first steps approximately 12 hours after the surgery.  The surgeon said there is very little damage to his heart, and he is expected to be released from the hospital on Tuesday of this week.
Many Southern Gospel fans will remember Tommy filling in for Jake Hess and James Blackwood with the Masters V, for Ed Hill with J.D. Sumner & The Stamps, and filled some dates with Hovie Lister & The Statesmen.
"All our fans sent tons of support to me and prayers up for my family and especially father," mentioned Jym. "The support shown to my family during this time has been so amazing. We appreciate your continued support and prayers!"
More information will be posted periodically to Mark209's website at www.mark209.com or on their Facebook at www.facebook.com/MARK209 .
About Mark209
Mark209 is one of the most exciting Gospel quartets touring the country today. The intricate harmonies, detailed arrangements, energy, and versatility place this group in a league of its own. In a time when mediocrity is widely accepted, this group has raised the bar and exceeds everyone's expectations. The group consists of Jym Howe, Nathaniel Justice, Joe Armstrong, and Jimmy Reno.
Tags:
Hovie Lister
,
Jake Hess
,
James Blackwood
,
Jym Howe
,
Mark209
,
Masters V
,
Southern Gospel Music
,
Southern Gospel News
Posted in
announcements
,
Prayer Requests
|
Comments Off

on Father of Mark209's Jym Howe Suffers Major Heart Attack