Written by SGN Scoops Staff on October 4, 2014 – 4:50 pm -
RALEIGH, NC (October 4, 2014) — Powerhouse band Blue Highway members Tim Stafford and Rob Ickes were among the award winners as the brightest stars in Bluegrass gathered on Thursday evening for the 25th Annual IBMA Awards at Raleigh's Duke Energy Center for the Performing Arts.
Tim Stafford took home the 2014 International Bluegrass Music Association Songwriter of the Year Award. Rob Ickes and Claire Lynch were special guests on a Special Consensus recording of Wild Montana Skies which was named 2014 IBMA Recorded Event of the Year.
Tim Stafford co-founded Blue Highway, and is a gifted songwriter, guitarist, vocalist, producer, session musician and collegiate instructor, who added author to his list of accolades with the recent release of an acclaimed Tony Rice biography which he co-authored with Caroline Wright. A former member of world-renowned Alison Krauss and Union Station, Tim released his second solo album, Just to Hear the Whistle Blow, in July to rave reviews and immediate chart action, and was also a nominee in this year's IBMA Awards for Guitar Player of the Year.
Of his award win, Tim shared: "I'm deeply honored to receive the IBMA Songwriter of the Year Award. Songwriters are a huge part of Bluegrass music, and I'm just proud to be part of that vital and growing scene."
Rob Ickes is the most awarded instrumentalist in the history of the IBMA, with a staggering 15 consecutive trophies for Dobro Player of the Year. Rob has played on recordings with artists from Merle Haggard to Dolly Parton, and David Lee Roth to Mary Chapin Carpenter. When Alan Jackson assembled his dream team for his acclaimed Bluegrass Album, he wanted Rob Ickes on dobro, and Rob played in Jackson's all-star band from Nashville's famed Station Inn all the way to Carnegie Hall. The Grammy-winning Ickes just released a hot-selling collaborative dobro album entitled Three Bells in mid-September with IBMA Awards co-host Jerry Douglas and the beloved late Mike Auldridge.
Of his IBMA Award win on Special Consensus' special team, Rob shared: "Very happy for Greg (Cahill) and Special Consensus! Greg has dedicated his life to this music, and it was great to see him honored Thursday night. It was a fun session, and I was tickled to be a part of the recording!"
Blue Highway, as an Entertainer of the Year nominee among their 9 nominations, performed near the close of the Awards Show, with Shawn Lane lending lead vocals to the poignant Just to Have a Job from Blue Highway's #1 chart-topping IBMA Album of the Year nominated Rounder Records release, The Game. Shawn Lane was also invited to sing and play fiddle with Awards Show co-host Lee Ann Womack in her performance on the program.
The multi-award winning Blue Highway is 20 years strong with all original members still intact with Jason Burleson on banjo, Rob Ickes on dobro, Shawn Lane on mandolin and fiddle, Tim Stafford on guitar, and Wayne Taylor on bass.
Blue Highway currently sits at #1 atop three prominent Bluegrass Airplay Charts: Bluegrass Unlimited Monthly Airplay Chart with The Game, Bluegrass Unlimited Monthly Song Chart with the The Game, and Roots Music Report Weekly Top 50 Song Chart (released September 29) with Reminds Me of You.
For more information on Blue Highway and its members, please visit www.BlueHighwayBand.com and www.Facebook.com/bluehighway
Tags:
Blue HIghway
,
bluegrass
,
Dobro Player of the Year
,
IBMA Awards
Posted in
announcements
|
Comments Off

on Blue Highway's Tim Stafford and Rob Ickes Honored with IBMA Awards
Written by SGN Scoops on October 5, 2012 – 3:34 pm -
Doyle Lawson received the honor of induction into the International Bluegrass Music Hall of Fame during the 23rd Annual IBMA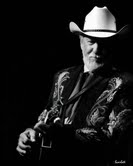 Awards at Nashville's famed Ryman Auditorium on Thursday, September 27, 2012.
Lawson received a thunderous standing ovation following his introduction by heralded WSM and Opry announcer Eddie Stubbs.
In a classic line from Doyle's acceptance remarks, he said with a big grin and twinkle in his eye, "Just because I'm in the Hall of Fame doesn't mean I'm done!"
Doyle Lawson & Quicksilver's debut of their new song "Dixie Road" at the Ryman that evening brought the house down, so being 'done' definitely does not appear to be anywhere on Doyle Lawson's agenda!

Lawson and his music seem to keep getting better, as echoed by Charlie Sizemore, attorney and respected musician who shared the stage with the likes of Dr. Ralph Stanley before starting his own band in 1986. Charlie recently shared in congratulatory remarks to Lawson:  "Doyle has set a high bar – even for himself. But having recently seen and heard him – and having known him for a lot of years, I would not be the least bit surprised if the best music from Doyle Lawson is yet to come."
Of his Hall of Fame Induction, Lawson shared:
"I woke up this morning reflecting on my week at IBMA and how humbled I feel by all that transpired this week. Then I thought of how many of the pioneers that planted the seeds for the birth of the IBMA never got to enjoy the fruits of their labor.  Had it not been for them, none of us would be enjoying the Bluegrass sounds of music.  So here I am almost 50 years after arriving in Nashville to play banjo for Jimmy Martin having no aspirations other than to be a bluegrass musician in a band.. I never dreamed it would come to this. I am blessed beyond belief to be inducted into IBMA's Hall Of Fame. To be there with heroes is indescribable. My heartfelt thanks to everyone for their congratulations. And I thank God for it all. To Him be the Glory!"
Doyle Lawson & Quicksilver are currently in studio laying down tracks for their upcoming album, scheduled to be released in early 2013.
Photo by Anthony Scarlati, www.scarlati.net.
Tags:
bluegrass
,
Doyle Lawson
,
Doyle Lawson and Quick Silver
,
eddie stubbs
,
IBMA Awards
,
International bluegrass Music Hall of Fame
,
Opry
,
Ryman Auditorium
Posted in
announcements
|
Comments Off

on Doyle Lawson Expresses Gratitude for Hall of Fame Honor