Written by Staff on October 17, 2016 – 5:08 pm -
Last week, we told you about Jimmy McMillan's daughter Ashli nearing the end of her fight with cancer.
Yesterday, Jimmy wrote: "At 5:45 on Sunday October 16th I sat in a quiet, dimly lit room holding my daughter Ashli's hand and stroking her face when she took her last breath. In that moment I watched the pained look that had gripped her face for the last few weeks be wiped away by one of total peace. I knew that my baby who had been so wracked with pain, from the ravages of cancer had received her ultimate healing and was looking on the face of Jesus.
I've walked a lot of hard roads and experienced a lot of pain in my life, but let me tell you nothing I've ever faced compares to this. I catch myself just trying to breath when I think about the reality of the situation, and begging to wake up from a terrible dream. Even through all of this I know God has a perfect plan, today I would sure like a peek at its entirety so this could make a little sense. For now I will stand in faith knowing all things work together for good to those who love the Lord.
Many of you have sent message of love and encouragement and I can't tell you how much they mean. Just knowing that people are thinking of and praying for us is an huge comfort. If I don't get the chance to answer each of you please take this as my thank you.
Please keep my son in law and grandson in your prayers as well. No one thinks they will be a widower single father at 35 but he is. Pray that God will give him the wisdom to make good decisions for his life and his son's.
There was some confusion on the funeral schedule but these are the correct dates and times.
Spurlin Funeral Home
1782 Lexington rd
Lancaster, KY 40444
Visitation
Monday October 17
5-8pm public
Visitation
Tuesday October 18
10-1 visitation
1pm Funeral
Burial
Wilmore Cemetery
Wilmore, KY
You can leave messages of condolence on Jimmy's Facebook page here.
SGNScoops extends their heartfelt sympathy and prayers to Jimmy, Liz and their whole family.
Tags:
cancer
,
jimmy mcmillan
,
McMillan and Life
Posted in
announcements
,
artists
|
Comments Off

on Jimmy and Liz McMillan in need of prayer
Written by Staff on October 13, 2016 – 4:52 am -
Jimmy McMillan of duo McMillan and Life – and his family – need our prayer. McMillan's daughter, Ashli, 32, is in the end stages of brest cancer.
Jimmy says, "Never in a million years would I have dreamed life would bring us all to this place. Watching as my beautiful Ashli McMillan Doolin fades away before our eyes. Knowing the end is quickly approaching…In the few moments when Ashli is able to rest I watch her sleep and try to think on all the good moments we've had and push the thoughts of the present to the back of my mind. Sometimes it works but mostly it doesn't.
"There comes a point in every battle where the outcome is clear and one must simply pray for and embrace the peace that comes with it's end. Tonight as I care for my little girl, I have come to that decisive moment. It's a moment where the desire to see her suffer no more outweighs my selfish desire to not experience the pain of losing her. When I know that nothing we can do will relieve her pain or soothe her continual restlessness. In this moment, as we can see our time running out, it's more clear than ever that without a miraculous healing, she will only experience this relief when she is in the presence of Jesus. So tonight my prayer is Lord please move to heal my child however you see fit, just heal her."
Please join all of us at SGNScoops as we pray for Ashli, her husband and young son, Jimmy, Liz, and their whole family. They are in need of strength, grace and peace that can only come from our heavenly Father.
Please leave your notes of encouragement on Jimmy's Facebook page here.
Tags:
breast cancer
,
jimmy mcmillan
,
McMillan and Life
,
Prayer
Posted in
announcements
,
artists
|
Comments Off

on McMillan and Life needs our prayers
Written by Scoops Staff on March 31, 2011 – 1:16 pm -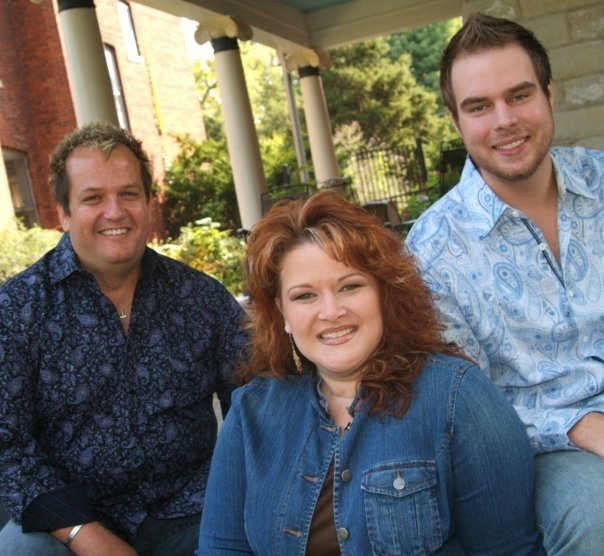 SGN Scoops Exclusive:
Rob Patz talks names, second chances, and duets with Jimmy McMillan.
Click here or on the picture to listen.
Tags:
audio files
,
jimmy mcmillan
,
McMillan and Life
,
rob patz
Posted in
artists
,
audio interview
|
Comments Off

on Audio Files: Jimmy McMillan, McMillan & Life