Written by scoopsnews on August 10, 2016 – 5:25 pm -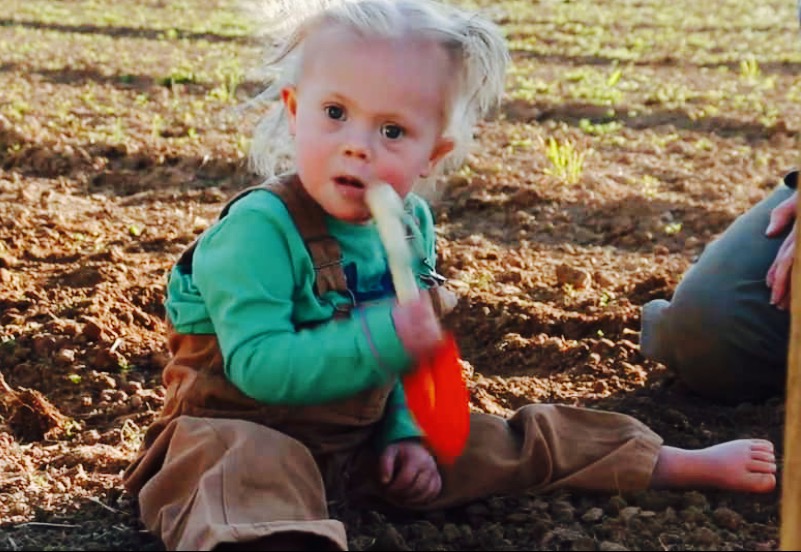 Rory writes…….
It wasn't exactly a party…
There was some sweating going on. Some sunburns and more than a few bug bites. But it was fun.
I had spent most of the last two weeks in the studio here at our farm editing from morning til night. Getting Joey's film ready to go to the sound-editing and coloring and the other gazillion things that have to be done before it comes out in theaters in a few weeks. Anyway, I was in need of a break. And our poor garden was in need of some love. Big time.
Fortunately, on Sunday evening, a bunch of love showed up.
It showed up in mini-vans with carseats and faded-levi's with gardening gloves in the pockets and kids holding empty wicker baskets in their hands. Some very kind neighbors, family and friends came over to help harvest the garden.
Or at least to help us try to find the vegetables that were in there somewhere… hidden by weeds that had overtaken what were beautiful rows of corn, cabbage, okra and a dozen other things that we'd planted back in the spring.
I grilled out hamburgers and hotdogs and everyone else brought sides…
Garden Party-2-6
We all ate dinner together and then proceeded to go find our future dinners on the other side of the fence…
Garden Party-2-10
Young Sam found some beans that his mama and sister picked (while he played)…
Garden Party-2-2
And his older brother Asher wiped the tears out of his eyes from the hot pepper that he and his daddy had sampled…
Garden Party-2
Our neighbor Gabe found that cowboy hats and bibs go together pretty-darn well (I could've told him that)…
Garden Party-2-3
And Indy had a great ride around the garden with her friends Ezekiel and Caleb. Little Caleb is a year older than Indiana and has down syndrome too…
Garden Party-3
Caleb's mama and Joey used to get together and talk about how Indiana and Caleb are going to get married someday and we'll be in-laws, so I like to call Caleb "Indy's betrothed"…
Garden Party-2-13
Somewhere in the mountains of weeds, we managed to find acorn and spaghetti squash and watermelon and cucumbers. And even some green beans, banana peppers and tomatoes too…
Garden Party-2-15
Back up on the porch, my two sisters Marcy and Candy did their best to get Indy to eat her dinner, but she kept signing "ice cream" instead. Ever since we made some homemade dairy-free ice cream for her a couple weeks ago, that's all she wants to eat, all the time…
Garden Party-2-12
Back in late March, we had started planting the garden… me, Hopie and Indy and my sister Marcy, along with our good friends Cowboy Danny and Allison. Joey had left me detailed notes of when and how to prep the garden and what to plant. And so, between the information she gave me and some advice we got from friends, we got our seeds ready (along with a few of the plants that Joey had started in Indiana) and started digging in.
These are a few clips from that first day of tilling and planting… and some more I took through late June I would guess. The last ones are just before we left on our family vacation to Montana for two weeks and came back to find a chaotic rain forest where our organized garden had once been…
I can't help but continue trying to capture moments as we live them with my camera. It's become habit by now, after doing it for more than two years while Joey was still with us. I've spent most of the summer working on the film and watching Joey in the garden, planting and weeding and harvesting, year after year. You see her in her garden just weeks after she had the baby, and before and after every surgery she had. To say that she loved it is a understatement.
It's been so beautiful to see again. I can't wait to share the movie with everyone. In the meantime, this is from a blog post I made in June 2015, just after Joey had been diagnosed with Stage 4 cancer. You can read the entire post here if you'd like. Like always, Joey not only found solace working in her garden, it's where she talked with God and He reassured that everything was going to be okay…even when it wasn't going to be okay.
As I write this, we just finished having dinner here at the house. Most of things on our plates were from the garden party… green beans, okra and onions that Hopie cooked to go along with the chicken that my sister Marcy made.
Although the garden this year isn't even close to what it would be if Joey was still here, I think she would've been proud of it. Proud of us. And even more so, proud that that little patch of land that she loved so much is still bringing friends and family together, and feeding her loved ones.
What a beautiful blessing.
Read it all HERE
Tags:
Joey and Rory
Posted in
announcements
|
Comments Off

on "A Garden Party" Rory Feek Writes…..
Written by scoopsnews on July 1, 2016 – 1:10 pm -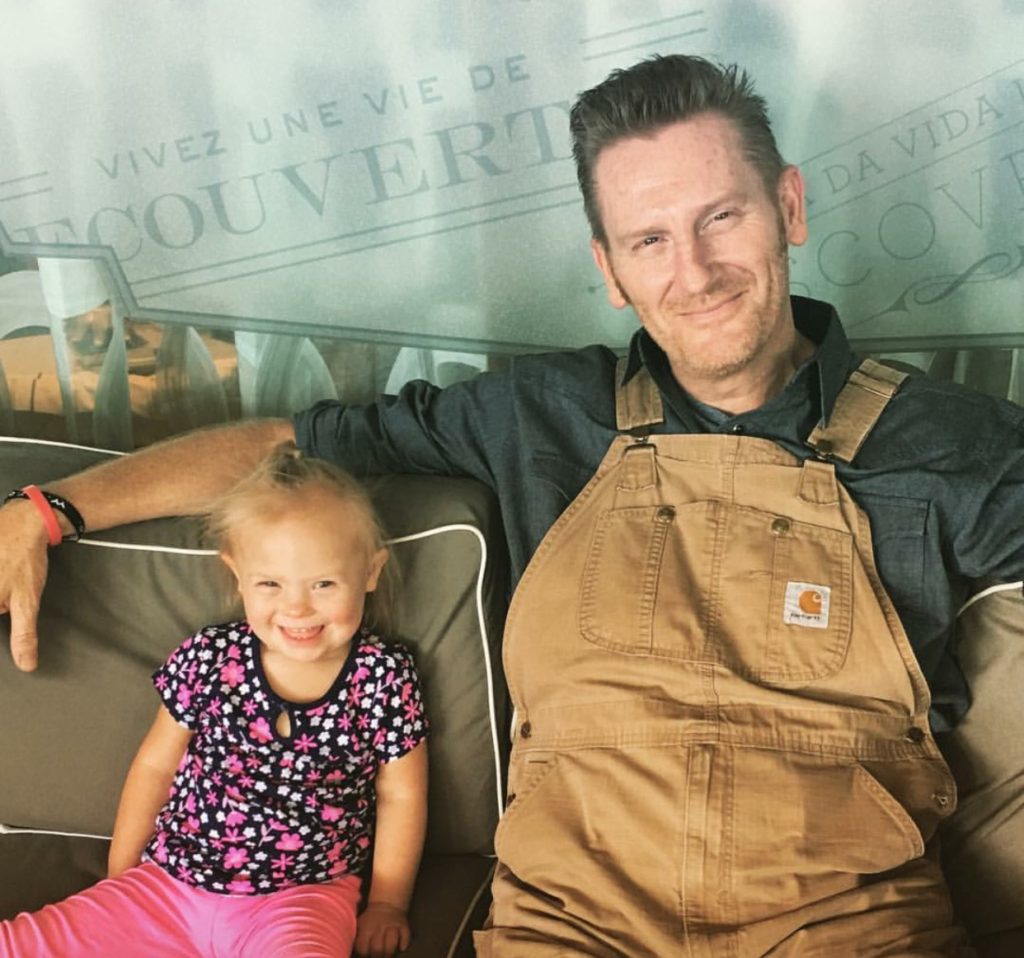 Rory writes…..
Some opportunities in life are just too good to be true… and some, you can't help but keep pinching yourself at how very lucky you are to be a small part of them.
No, unfortunately I didn't actually get to meet Forrest Gump, but I did get to be on his movie set for a few minutes (otherwise known as the National Mall) during this past week. I was blessed with the opportunity to be part of two very special events that were for causes that are near-and-dear to my heart, and Joey's. The first one took place in Washington, DC.
I had been invited to DC by the National Hospice and Palliative Care Organization to take part in a Congressional briefing on hospice and end-of-life issues. I am not a political person in any way, but I am passionate, like my wife was, about people having the right to choose a better way to spend their final days, weeks and months. So early last week, our manager Aaron and I flew to our nation's capitol to be part of a roundtable discussion on Capitol Hill in front of some members of the House, the Senate and many other nice folks that were there.
Hospice DC-8597
One of the speakers, a wonderful doctor and author named Atul Gawande, showed his powerful PBS documentary "Being Mortal" and he and others spoke about important legislation for hospice initiatives. Then the moderator showed the trailer for Joey's documentary and asked me to share some of our story and what a difference hospice made in our lives during that difficult time.
I've been amazed to learn how many people are scared of the word 'hospice', and end up spending most of their remaining days fighting, struggling to find a cure that never comes…and miss precious time with their family and friends that they could be spending while they're still here and healthy enough to enjoy it. I am so proud and in awe of Joey and the wonderful gift of time and memories that she gave all of us during the final months of her life. Hospice and their doctors and nurses are part of how that happened for us.
Hospice DC-00
We were only there for one day, but I had the chance to walk around a bit and see a few a few of the memorials and even a white house with columns in front like ours… only lots bigger.
Hospice DC-8734
I barely got home and was off again the next day to Baltimore, Maryland. This time with Indiana and our oldest daughter Heidi. Indy's best friend Scout and her family were going to be there for the Loeys-Dietz Syndrome Foundation's annual conference and we decided to tag along to learn more about Scout's illness and meet other kids and adults who have the same diagnosis.
It was Indiana's first flight as a toddler and I was worried about how she would handle it. She did so well. She watched her "Signing Time" sign-language videos and spent lots of time coloring and reading books with Heidi and me.
Loeys-Dietz-8633
When we got to the conference, there were dozens of families there from all over the world. We loved getting to meet most of them and spending a little time visiting with them and hearing some of their stories. About their struggles and also their victories.
Loeys-Dietz-0026
While Indy played in the child-care rooms with the other kids, I sat in on some of the lectures with the parents and learned as much as I could. The foundation has come along way in the short time since the syndrome was discovered, but it's clear that they still have a long way to go. The past president of the foundation's fourteen-year-old daughter passed away a few weeks ago from the disease and so the importance of learning more and finding ways to help and treat LDS was on everyone's hearts and minds, now more than ever.
Scout and her brother Ash and their parents Gabe and Mandy McCauley are our neighbors and our family spends a lot of time with theirs. Scout is seven now and doing pretty well, but her parents worry a lot about her and that makes us worry for them too. So back in November, Joey and I made the Loeys-Dietz Syndrome Foundation the charity that we selected to benefit from our Hymns album that came out this past Valentines Day. Cracker Barrel offered to donate a dollar for every album sold in their stores, and so I think it's been a very helpful thing for the organization. At least I hope so. I know Joey was so happy that we were going to be able to help them in some small way. And Joey would've been so proud to be there for the conference with me this past weekend if she could've been.
Scout's dad asked me to speak at the event and on Saturday, just before he called me up to the podium, Gabe said some very sweet things about Joey and me. It was so, so special…
Loeys-Dietz-8689
The foundation gave us a special "Loey's-Dietz Foundation Heart of Gold" trophy that one of the board members had hand-made for us and also a Heart Of Gold teddy-bear gift for Indy.
Joey and I have been blessed to win a number of awards over the last ten years during our music career, but none mean more to us than the ones we received that day.
Loeys-Dietz-2
Later that evening, Heidi and I took Indy for a walk around the Baltimore harbor. It was so beautiful there and the weather was perfect. Just before sunset, we found a carousel near the water and took Indy for a 'horsey' ride. She loved it so much…
Loeys-Dietz-52
By the time we headed back to the airport to fly home on Sunday morning, our little Indiana was all tuckered out. It had been a wonderful trip and an even more special week.
Loeys-Dietz-8767
Once back home, we only had about twenty-four hours to get over our jet-lag and get back on another plane headed out west to Wyoming and Montana to spend two weeks on vacation with Joey's three sisters and their families…
But I'll save that for another story, another day.
Read it all HERE
Tags:
Joey and Rory
Posted in
announcements
|
Comments Off

on This Life I Live- Rory Feek
Written by scoopsnews on June 23, 2016 – 1:15 pm -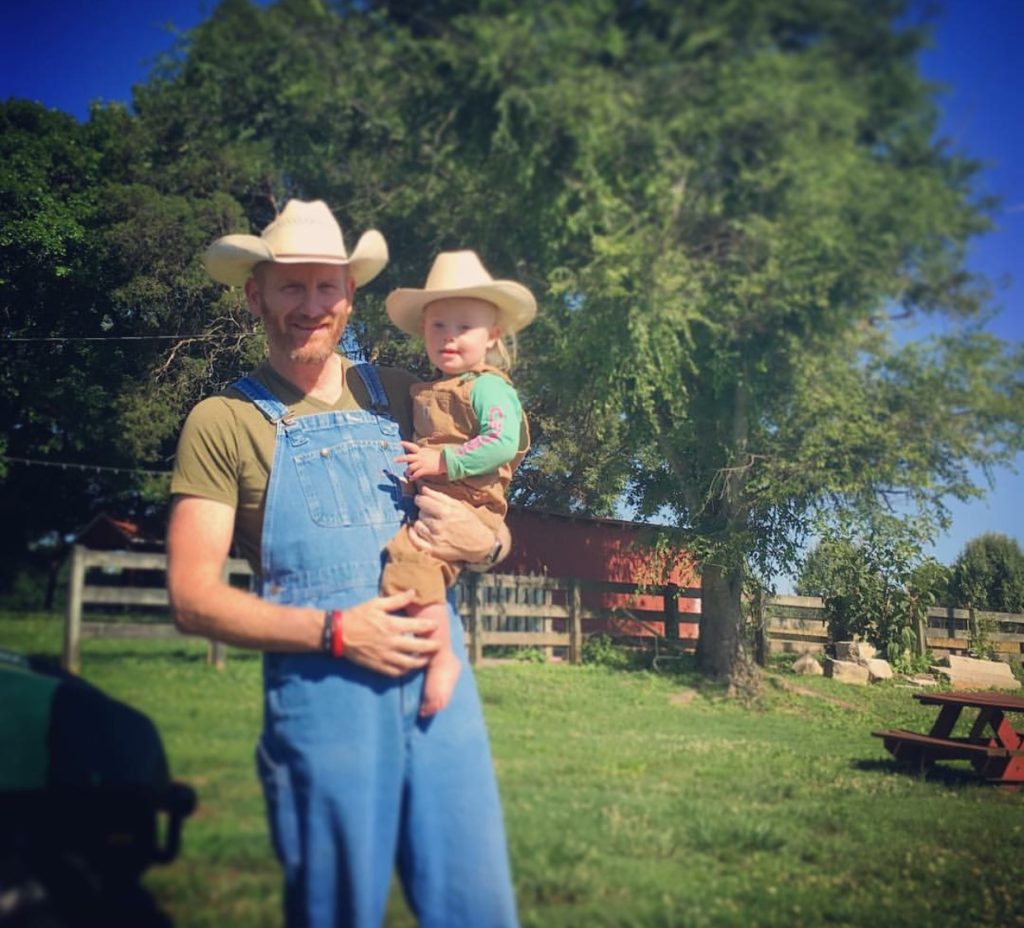 Hello friends. I just want to be sure that everyone has seen and shared this trailer for Joey's documentary. It's going to be so special and I want everyone to be touched and inspired by her life. You can still purchase tickets to be a part of this event on September 20th at www.tojoeywithlove.com by inputting your zip code and finding a theater near you.
(Facebook Joey and Rory)
Tags:
Joey and Rory
Posted in
announcements
|
Comments Off

on A message from Rory Feek
Written by scoopsnews on June 6, 2016 – 7:11 am -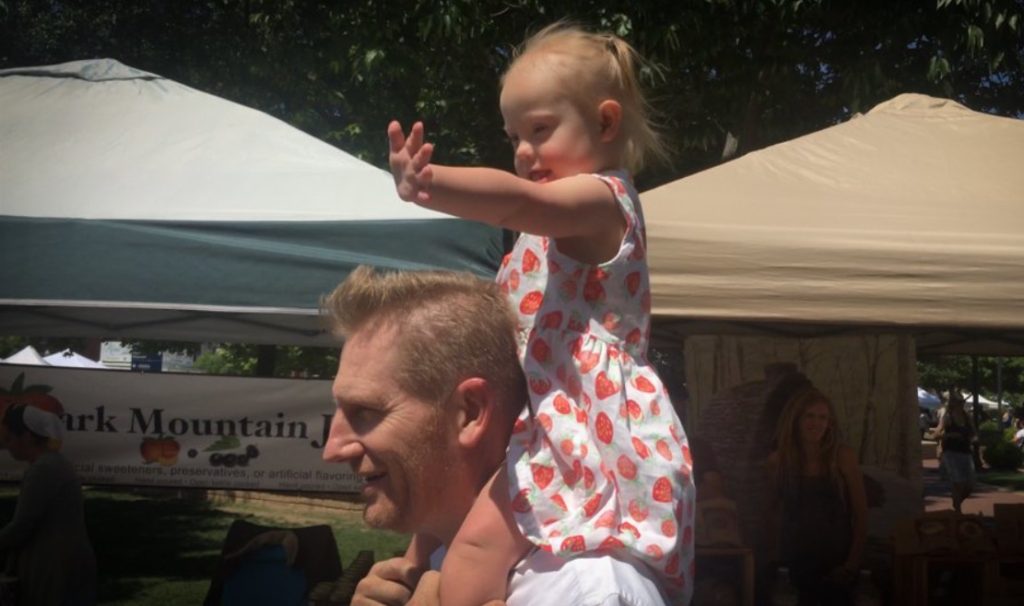 Rory writes:
It was her last request.
The last thing on the the list Joey gave me, of what she wanted at her funeral service… when the time came. And we both knew that time was coming soon.
"I'd like for someone to sing the hymn Leave It There at my graveside", Joey said. And then she stopped and added, "no… not someone", and she looked at me and smiled, "I want Bradley Walker to sing it for me".
Read it All:
Tags:
Joey and Rory
Posted in
announcements
|
Comments Off

on Joey's Final Request- "Leave It There"
Written by scoopsnews on May 23, 2016 – 6:37 am -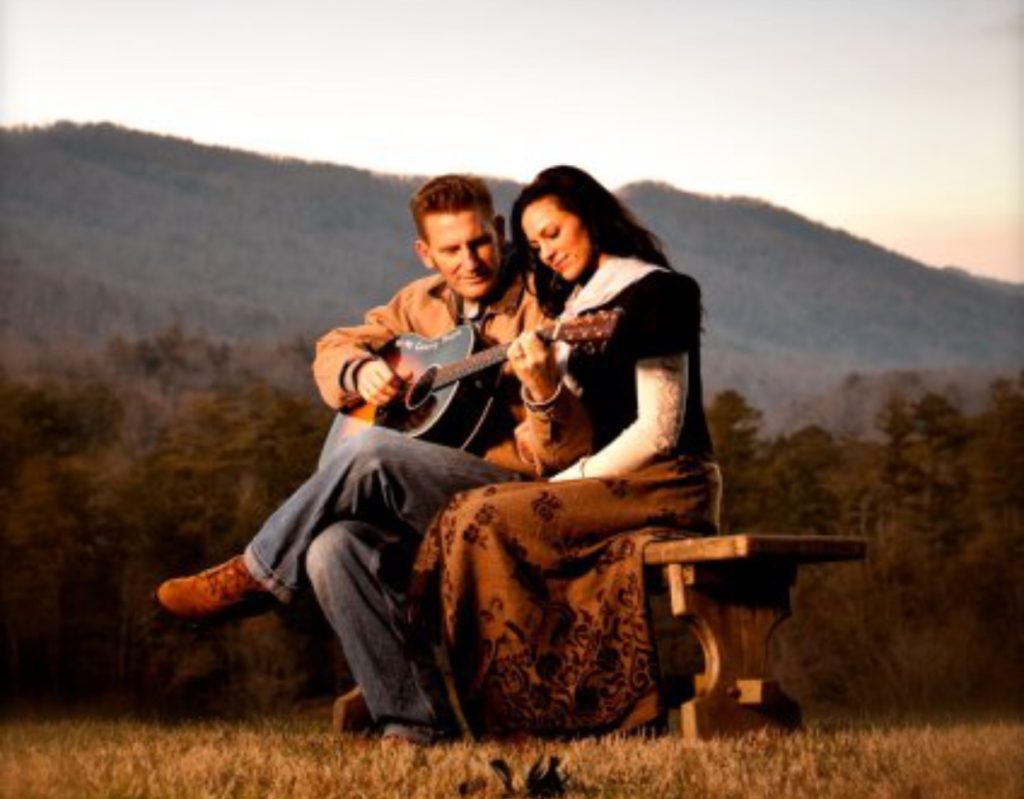 Rory writes a new blog, "Alive and Well."
He writes…..
I filmed our lives for two-and-a-half years. I don't know why, I just did.
Like writing this blog, something told me that I needed to capture that time of our lives on film. To have it forever. To be able to remember it and share it with others. I had no idea how important it would be.
Especially to me.
When we got home from Indiana in early March, after Joey had passed away, the girls and I resumed the life we had before. The life that we had lived before the cancer grew larger and my wife grew smaller. Before the words chemotherapy and radiation were written in ink on our calendar. When Joey was alive and in full bloom, like the knock-out roses that she planted beside her garden shed are.
Alive & Well-1671
I thought I would be able to remember the good times we had and the love we shared here at our farm… the amazing thirteen years of life we had together. But I couldn't. It was gone. All I could remember of her was the end. The five months of dying. The Joey that had no hair and couldn't get out of bed. The mother that could barely hold the baby she loved. And the life we held together by a song, in the brick house by the Gaither's pond.
I guess the intensity of that time overtook everything else and wiped it from my memory. I can see how it could. Living out of a suitcase with Indiana's crib beside my bed, Joey in the next room sleeping. Hurting. Vanishing right before our eyes. But she was also living. Living in such a strong and brave way, that it's the image of her that remained in my mind. Even when we came home. That is the only 'her' I could see. I couldn't remember Joey before that time. I could not remember her alive. All of the pictures on our mantle and music videos online seemed like something from a photo album. Ours I guess. But long ago.
Alive & Well-1682
For a month it was that way. I was scared that's how it might always be. That the Joey I met and married and fell in love with – the one that I had a beautiful baby with – was gone from my memory forever.
But late one evening, in a metal box on the desk in our bedroom…
I found her.
Alive & Well-1669
In January of 2014, when Joey and I decided to take a year off, I not only started writing this blog… I started filming our life. Pushing record on my Canon 70D and capturing the smallest and biggest moments as they happened. Every day. Week after week and month after month. And I kept doing it for two-and-a-half years. What I filmed wasn't important at the time. It was just daily life. Intimate moments shared with the woman I love and the baby that came a month later.
But it turns out that it was important. It is important.
Joey and I believed that God was going to give us a great story, and we wanted to film it, so we could look back and remember that year. We thought the story was going to be about taking time off from our music careers. About homesteading and growing a community garden with our neighbors. And about having a new baby and raising her. Yes, those things are part of the story, but there was so much more that happened. So, so much more.
As I set at my desk in mid-April, and plugged in the hard drive that held 6 terabytes of our lives – hundreds of hours of footage, I wasn't sure I could watch it. That I could bare looking at our lives before. I thought it would be too painful. Too hard. But the moment I pushed play, something happened…
My wife came to life.
In full-color on the big screen of my iMac, Joey became alive again… filled with love and joy and hope and passion for me and for the life God had given us.
And I remembered how incredibly beautiful she was. How kind and how special of a person she was. For days, I watched and I watched. And pretty soon… I could not remember the Joey that was on hospice in Indiana. The one that was frail and dying. 'That' Joey had been replaced by one that is alive and well. One that was excited about our newborn that lay in her arms and the future that lay in store.
Read it all Here
Continue to pray for Rory and Indiana as life goes on.
For more gospel news, Visit www.sgnscoops.com
Tags:
Joey and Rory
Posted in
announcements
|
Comments Off

on Memories of Joey… Alive and Well
Written by scoopsnews on May 10, 2016 – 4:00 pm -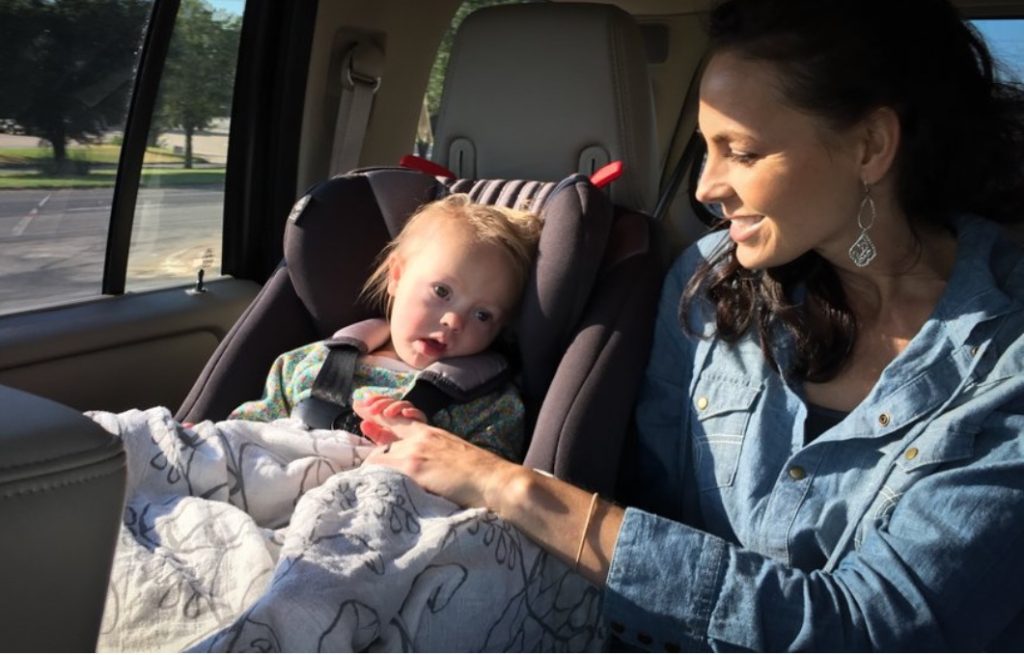 More than once, I thought about Rory Feek on Mother's Day. He talked about Mother's Day recently in his post, " Happy Mother's Day, Dad." …..
Read the Blog Below:
Vonda Easley, SGN Scoops
Tags:
Joey and Rory
Posted in
announcements
|
Comments Off

on New Blog Post from Rory……
Written by scoopsnews on May 2, 2016 – 1:08 pm -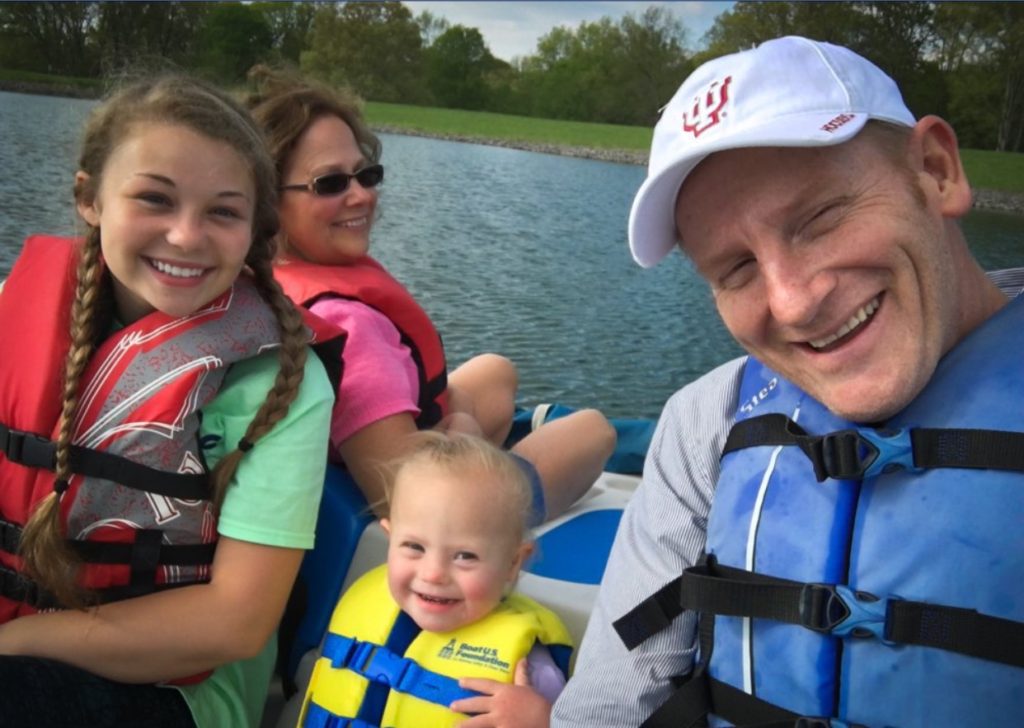 Little Indy goes to camp…..
Read all about it Here
For the Best Gospel News: Here
Tags:
Joey and Rory
Posted in
announcements
|
Comments Off

on Indiana goes to Camp! ❤️
Written by scoopsnews on April 16, 2016 – 9:31 am -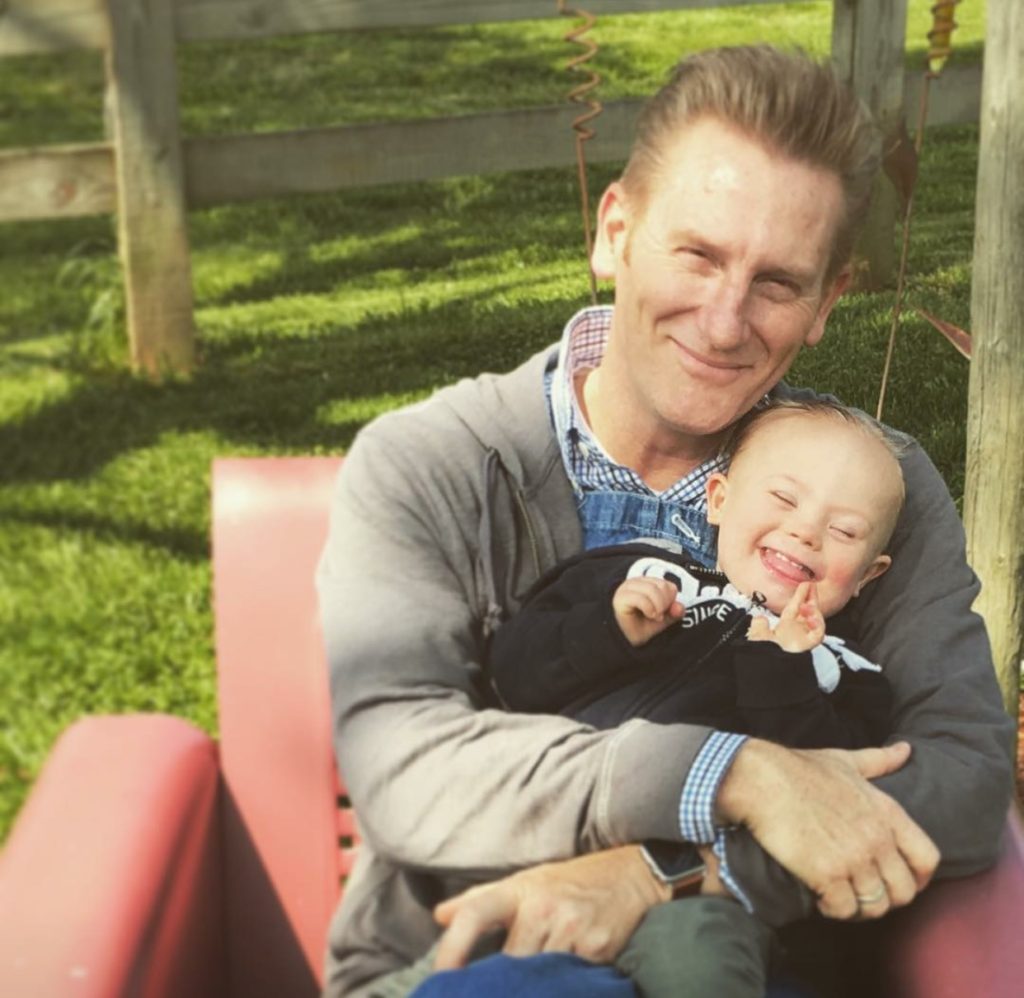 What's going on with Rory and Indy? Have you read the latest blog?
Here it is:
Click the link above to read it all……..
Tags:
Joey and Rory
Posted in
announcements
|
Comments Off

on Rory's Latest Blog….
Written by scoopsnews on April 10, 2016 – 10:17 am -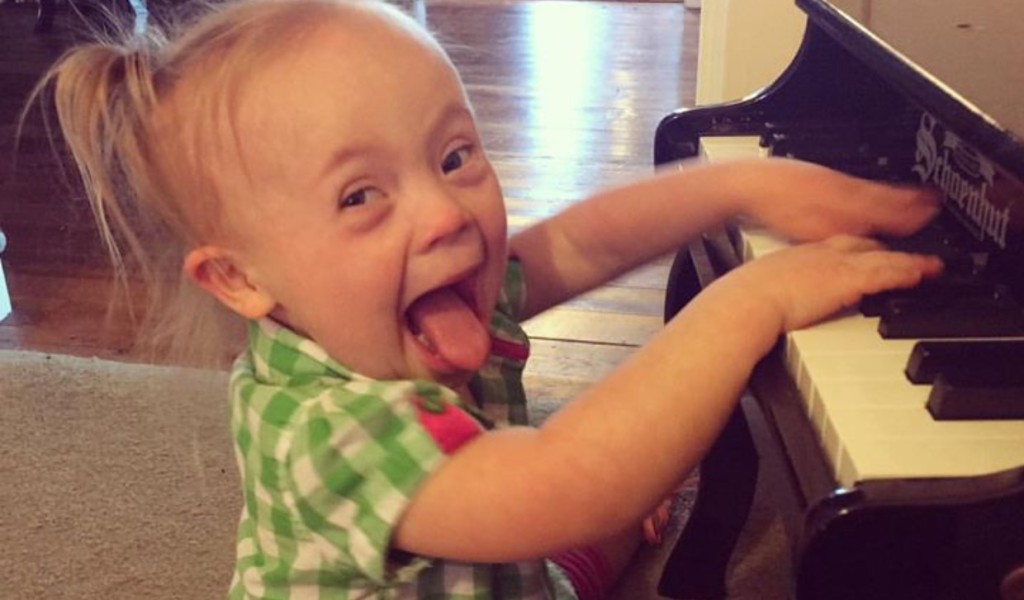 This should make lots of folks smile on this Sumday afternoon!
Posted on Joey and Rory's Facebook page:
…and now, Indy Lee Lewis is gonna play her latest Billboard smash "Whole Lotta Smilin' Goin' On".
What a precious angel!
Pleas continue to pray for Rory and Indy as they adjust to their new life..
Tags:
Joey and Rory
Posted in
announcements
|
Comments Off

on Cutest Picture of Indy! Smile:-)
Written by scoopsnews on April 7, 2016 – 9:55 am -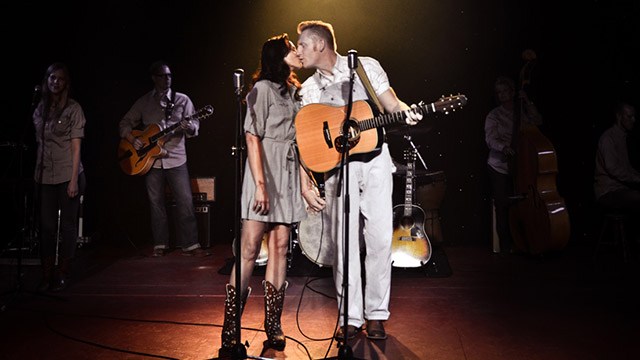 Throwback Tbursday:
It's an old interview of Bill Gaither with Joey and Rory. They tell the story of how God put them together.
Joey and Rory's  story has truly touched us all. You can keep up with Rory's Blog HERE
Watch Video: (YouTube)
Tags:
Joey and Rory
Posted in
announcements
|
Comments Off

on Throwback Thursday- Bill Gaither with Joey and Rory