Written by scoopsnews on January 29, 2018 – 4:38 am -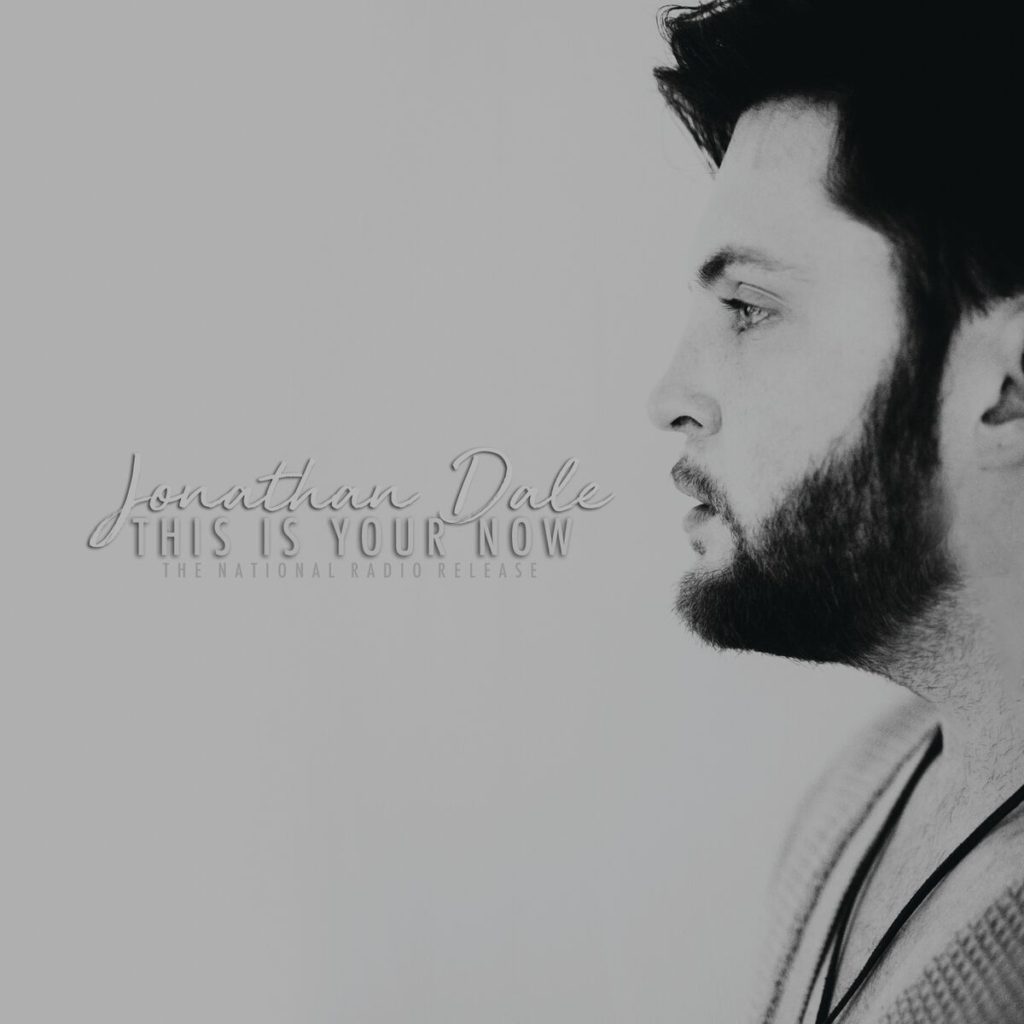 JONATHAN DALE – THIS IS YOUR NOW – PRESS RELEASE –   
In the summer of 2008 CMT (Country Music Television), along with producers of American Idol, Fremantle Media, began production for a new singing competition reality TV Show entitled, "Can You Duet". Season one produced America's sweethearts "Joey +  Rory", and also "Caitlin and Will", and "Kate and Kasey". The love story between Joey and Rory Feek went on to touch the hearts of millions across the nation.  
In 2009, the casting had begun for Season Two of CMTs Can You Duet, auditions were held in Nashville, Tennessee at the famous Wildhorse Saloon on Broadway. Jonathan Dale Cox and Brandon Green had made it through the first round with different duo partners, and had yet to meet.  
Shortly into round two, Brandon's cousin, and Jonathan's friend were eliminated, which led Dale and Green to be partnered together by celebrity judges Big Kenny of Big and Rich, Scott Borchetta owner and CEO of Big Machine Label Group, and legendary Country Music icon, Naomi Judd of The Judd's. Jonathan and Brandon together formed the all American Male Country Music duo, "JB Rocket".  
Getting their name from their initials and a coincidental pair of the same Rocket Dog shoes that they both were wearing on the day they met each other, JB Rocket quickly became one of America's favorite "duos" on the reality TV Singing Competition.  
JB Rocket completely dominated season two with performance like, "Neon Moon", and "More Than a Memory". Jonathan and Brandon advanced into the finale and final round and then competed against Joshua Scott Jones and Meghan Linsey (The Voice), together known as Steel Magnolia. 
JB Rocket finished on season two of CMTs Can You Duet as the first runner up and signed a major record deal with the Valory Music Group of Big Machine Records. A few years later Jonathan and Brandon walked away from their record deal and went into separate careers.  
Since then, Jonathan Dale of JB Rocket has been awarded the Carolina Music Awards Country Male Vocalist of the Year, released two albums, and multiple single tracks, married his best friend Courtney, and is a father to his newborn daughter, Presley Jane. His Christian radio single, "I'm Still Standing" reached the top 80 at #66 in the national Gospel Charts, in Singing News Magazine. 
Jonathan's new single, "This is Your Now" will be released to iTunes, Spotify, Amazon Music, and all other social media music outlets on January 29th, 2018.  
"This is Your Now" is all about living life to the fullest and embodying the power to keep trying and keeping your faith. I believe in raising a generation of risk takers, and people who fight for what they believe in and what they want to see come to pass. We are the author of the story of our lives, what happens next is up to you." Says Jonathan Dale 
Released by Hey Ya'll Media
Vonda Easley
256-310-7892
Tags:
Christian Country News
,
Hey Ya'll Media
,
Inspirational Country
,
Jonathan Dale
,
positive country
Posted in
announcements
|
Comments Off

on "This Is Your Now" By Jonathan Dale -Single Drops TODAY
Written by scoopsnews on June 13, 2017 – 7:05 am -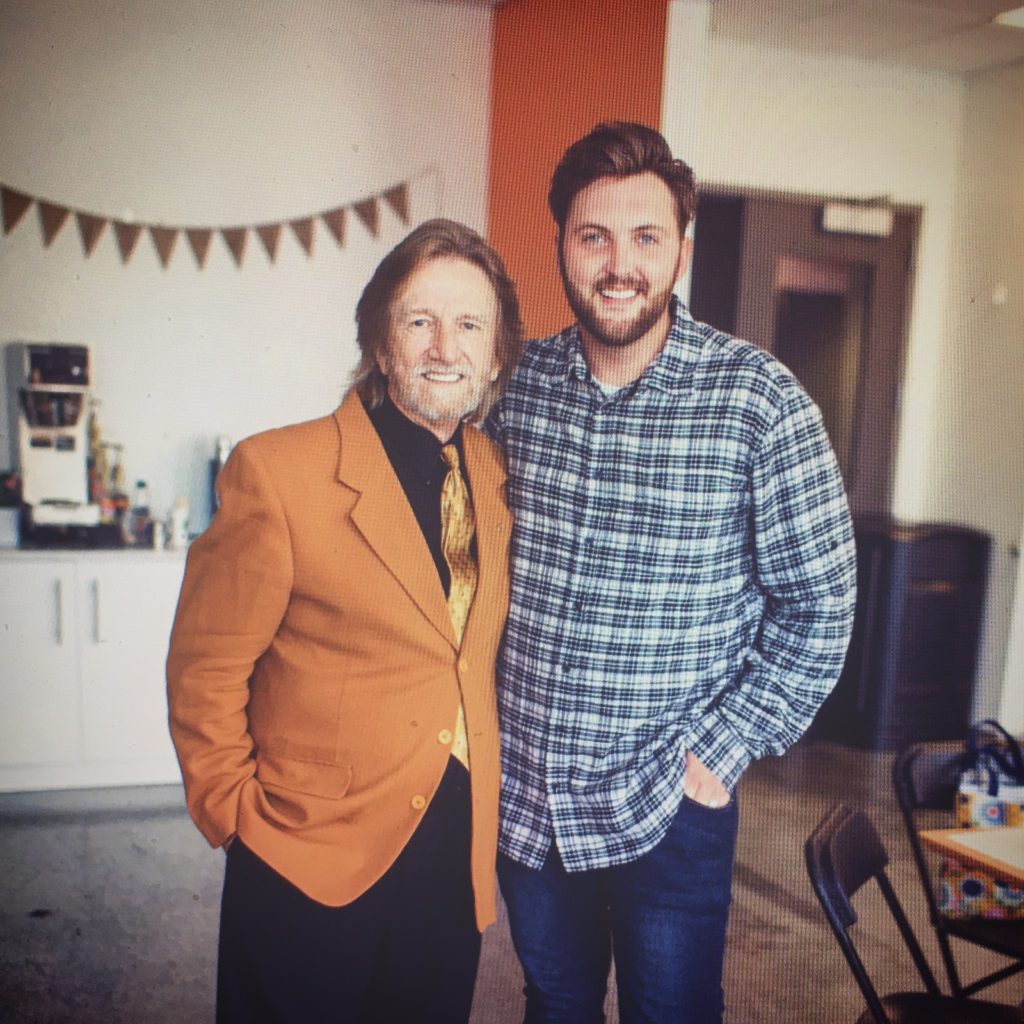 [Jonathan Dale and Michael Combs team up to film for Great American Gospel and American Gospel OnStage TV program]
Yesterday Jonathan Dale was joined by several artists at Elevation Church in Charlotte, NC as they filmed episodes for the TV program "Great American Gospel" and "American Gospel OnStage."
Jonathan was blessed to enjoy the company of his dear friends Michael and Denise Combs. When Jonathan was 16 years old, Michael brought him on stage at his homecoming event and gifted Jonathan an acoustic Martin guitar. Yesterday, Jonathan and Michael were able to sit down and play that same guitar and sing together backstage.
"Michael and Denise Combs have been like guardian angels my entire life. During my early years in the industry, they taught me to be genuine and real, and that's exactly what Michael represents. He's the real deal. During my years of battling addiction, I lost my guitar that Michael had given to me. But the year I got clean and sober, my parents tracked down the guitar and gave it back to me on Christmas Eve in 2012. This guitar is so special to me, and I can't wait to teach my daughter how to play and introduce her to her Uncle Michael. She is sure to be surrounded by authentic, amazing, and real people. That's mine and my wife's desire," Dale said.
Jonathan Dale and Michael Combs can be seen on several upcoming episodes of "Great American Gospel" and "American Gospel OnStage" this fall. Stay tuned!!
Tags:
Jonathan Dale
,
Michael Combs
Posted in
announcements
|
Comments Off

on Michael Combs and Jonathan Dale on Great American Gospel