Written by Staff on October 31, 2018 – 7:57 pm -
Live Performance DVD Available Now, Portion Airing This Week as Television Special Hosted by Gospel Legend Bill Gaither 
Nashville, Tenn. (Oct. 26, 2018) –  Named one of the "most-anticipated country albums" this fall by USA Today, multi-platinum-selling country singer Josh Turner's I Serve A Savior released today to critical acclaim, "bypassing the Saturday-evening revelry of most modern-day country," as stated by Rolling Stone. The collection of hand-picked hymns, alongside brand-new originals and live recordings of some of Turner's most memorable hits, I Serve A Savior "complements the singer's baritone voice. All the while, [Turner] manages to put his distinct spin on the classics" shares Sounds Like Nashville, adding "I Serve A Savior provides a much needed message of hope to the listener… and proves that [Turner's] gospel album was well worth the wait."
For I Serve A Savior, Turner collaborated with GRAMMY® Award-winning producer Kenny Greenberg. Greenberg calls the album "a vocal tour de force" with a bluegrass flare. "This is where he comes from and who he is. This is what he grew up listening to and it became this labor of love."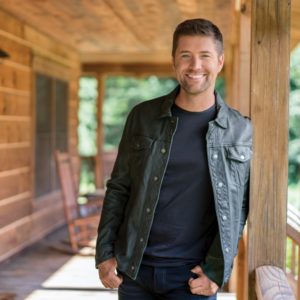 Making I Serve A Savior was a dream come true for Turner, with his faith as the basis of the project, as he told The Tennessean in an upcoming Sunday cover story. Additionally, the gospel project is one that fans have been asking to hear for years and "adds new meaning to the songs that have defined Turner's spirituality while allowing him to contribute his own voice," says Taste Of Country. Bringing a new dimension to the GRAMMY® nominee's already acclaimed career, "Turner has outdone himself" with his latest faith-based endeavor according to Digital Journal, who called each track on the project "warm, inspirational and unique. It is evident that this studio effort was a labor of love for Turner."
In addition to the 12-track studio project, Turner has released a complementing 90-minute live performance DVD featuring a special interview of Turner with gospel legend Bill Gaither, a performance with Turner alongside his wife, Jennifer, and their four sons, and more. The DVD has been edited to air as a one-hour television special hosted by Bill Gaither, which will air this week on numerous networks across the U.S. and Canada, and will continue to air throughout the fall.Click here for more information on networks and air times.
Talking with People.com, Turner discussed working with his family on the album, stating, "I wanted to have a moment on this record where I could feature [my kids] and my wife. It's kind of wild and I think it might be the beginning of something special because all four of my boys seem to have a strong musical talent. Whether or not they pursue that as a career, time will tell. I don't know what the Lord is calling them to do."
Check out Josh's Gospel Greats playlist here. To purchase Josh Turner's I Serve A Savior, click here.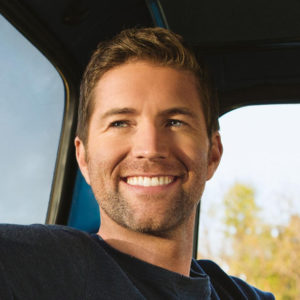 About Josh Turner:
With his rich, deep voice and distinctive style, MCA Nashville recording artist Josh Turner is one of country music's most recognizable hit-makers. From his 2003 Platinum-selling debut Long Black Train to his 2017 Billboard No. 1 release, Deep South, Turner has scored multiple GRAMMY®, CMA and ACM Awards nominations and received six Inspirational Country Music Awards. As one of the youngest members inducted into the Grand Ole Opry, Turner has sold more than 8 million units, topped more than 1.5 billion in global streaming and populated radio with such memorable hits as "Hometown Girl," "Would You Go With Me," "Your Man," "Time Is Love," "Why Don't We Just Dance" and "Long Black Train."
With his latest, I Serve A Savior, Turner adds an exciting new dimension to his already acclaimed career.
I Serve A Savior is a thoughtful gospel collection that finds Turner's rich, distinctive baritone paired with timeless classics including "Amazing Grace," "How Great Thou Art" and "Great Is Your Faithfulness," as well as introducing originals including the title track, "I Serve A Savior," and "The River (of Happiness)," written by his wife, Jennifer, and their eldest son, Hampton.
Turner is a disciple of traditional country music, a mentor to up-and-coming artists, and one of the youngest members of the Grand Ole Opry.  Turner has been an Opry member for over 10 years and he recently reveled in his 150th performance on the famed Opry circle.
The Hannah, S.C. native has been songwriting and performing since he was a child, and in support of music education, he created The Josh Turner Scholarship Fund to assist students interested in pursuing a future in arts and music. As a high school student, Turner had very little access to music education, therefore realizes first-hand the importance of arts education in schools. For more information on Josh Turner including a list of his upcoming tour dates, visit www.JoshTurner.com.
Get Connected with Josh Turner:
Website: http://joshturner.com/
Facebook: https://www.facebook.com/joshturner/
Instagram: https://www.instagram.com/joshturnermusic/
Twitter: https://twitter.com/joshturnermusic
Read the latest online edition of SGNScoops Magazine HERE
Download The PDF Version Of SGNScoops Magazine HERE
Find SGNScoops Magazine On Facebook HERE
Tags:
bill gaither
,
Country Music
,
gospel music
,
Josh Turner
,
USA Today
Posted in
announcements
,
artists
|
Comments Off

on Named One of USA Today's "Most-Anticipated Country Albums" This Fall, Multi-Platinum-Selling Country Singer Josh Turner's I Serve A Savior Is Available Now 
Written by SGN Scoops Staff on September 19, 2013 – 2:40 pm -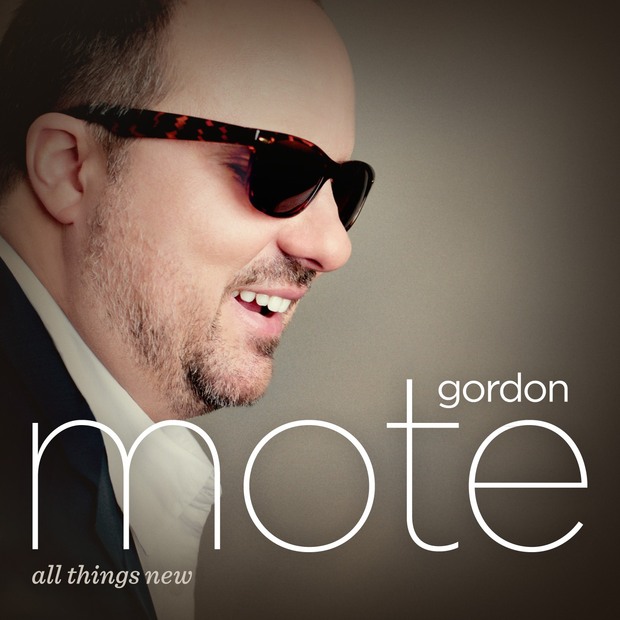 Nashville, TN (

September 19, 2013

) —- One of the most beloved and respected musicians/singers in the music industry, Gordon Mote, has released his latest project

All Things New

. The album was co-produced by Frank Rogers (Brad Paisley, Darius Rucker), and Dove-Award winning producers, Wayne Haun and Russell Mauldin. The project features vocal collaborations with such major artists as the Gaither Vocal Band, Trace Adkins, Darius Rucker, Josh Turner, Matthew West, and Scotty McCreery. This is the second album by Mote for his new label, New Haven Records, and the project will be distributed to the faith-based market through Provident-Integrity Distribution.
 "I wanted this project to encourage others to let the Lord use the rough parts of their lives for His glory just like He has in mine," says Mote. "Being born blind, God has given me so many blessings in spite of the setbacks I have had in my life. If we'll give God the chance to make all things new, He will."
The powerful ballad, "Faith Like That," is the first single being serviced to Christian radio, and the heartfelt lyrics were co-written by award-winning songwriters Don Sampson ("Waitin' On A Woman") and Jim Brown ("

Five O'Clock

Somewhere").  A noted songwriter himself, Mote co-wrote four songs on the new album including, "All Things New," "Sound A Dream Makes," "For You," and the autobiographical "Broken Open." The latter song describes Mote's personal journey of clinging to his faith to overcome a broken heart and how God can lift us up even during our darkest hours.
"I had a wonderful childhood, but grew somewhat lonely as a teenager as my friends were getting driver's licenses and leaving me behind," explains Mote. "Whether you're blind or not, all of us experience insecurities. I learned that my brokenness made me more open to God's love as well as more sensitive to the brokenness in other's lives."
In spite of what society calls a handicap, Mote has miraculously overcome multiple obstacles with his blindness that include; playing piano at 3-years-old without any professional training, being the first blind student in the country to be accepted into the public school system, graduating high school with honors, receiving a full scholarship to Jacksonville State University in Jacksonville, AL, and graduating from Belmont University in Nashville, TN with Cum Laude honors and a music degree.
Two days after graduation, Mote began touring with Country artist Lee Greenwood's band, which led to the talented musician touring and recording with such major superstars as Trisha Yearwood, Brad Paisley, Bob Seger, Alan Jackson, Rascal Flatts, Carrie Underwood, Gaither Vocal Band, and Lionel Richie. 
Mote's keyboard skills led him to being honored twice by the Academy of Country Music for Piano/Keyboard Player of the Year Awards, as well as two Music Row Magazine Instrumentalist of the Year Awards for playing on the most Top Ten albums. Mote has released nine albums as an independent artist, with If You Could Hear What I See earning Mote his first Dove nomination in 2004. Mote remains an active touring act by performing over 150 dates a year. 
For more information on Mote please visit his website, www.gordonmote.com and on twitter at @GordonMote.
About New Haven Records
New Haven Records is a Nashville-based music corporation that includes label, publishing, and film companies. For more than two decades, they have focused on the uniquely American genres of Black Gospel, Southern Gospel, and Country & Bluegrass Gospel.New Haven's product is distributed to the mainstream through SONY Distribution and to the Christian marketplace through Provident Music Distribution. For additional information, go to www.newhavenrecords.com
Tags:
Brad Paisley
,
Darius Rucker
,
Faith Like That
,
Gaither Vocal Band
,
Josh Turner
,
Matthew West
,
New Haven Records
,
Scotty McCreery
,
southern gospel
,
Trace Adkins
,
Wayne Haun
Posted in
announcements
|
Comments Off

on Award-Winning Musician and Singer Gordon Mote Releases Album All Things New on New Haven Records
Written by SGN Scoops Staff on October 19, 2011 – 1:09 pm -
(Nashville, Tennessee) – The musical genius of Gordon Mote was honored with the 2011 Academy of Country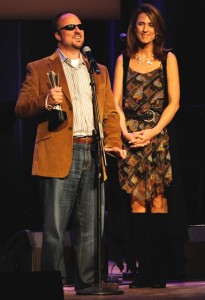 Music's Piano/Keyboard Player of the Year Award at the recent annual ACM Honors ceremony held at Nashville's historic Ryman Auditorium. Gordon, a seven-time nominee, was also honored with the coveted award in 2009.
Long recognized by the industry as one of Nashville's most talented studio musicians who seemingly knows no limits in effortlessly crossing musical styles and genres, Mote's talents can be heard on the recordings of some of the nation's premier performers, including Bill & Gloria Gaither and the Homecoming Friends, Billy Ray Cyrus, Blake Shelton, Scotty McCreery, Elvis Presley, The Hoppers, Brad Paisley, Ernie Haase & Signature Sound, George Jones, The Isaacs, Josh Turner, Alan Jackson, Keith Urban, Luke Bryan, Jason Crabb, Martina McBride, Reba McEntire, Rascal Flatts and Alison Krauss, just to name a few.
Since releasing his debut Southern Gospel recording in 2004, the talented singer and musician has enjoyed much success, including numerous Top 40 hits in multiple music genres and numerous Fan Award nominations. Mote's video release, "The Best of Gordon Mote," made its debut at Number 7 on the Billboard Music Video Chart in 2008. Mote's travels on tour are global – include stops in the US, Canada and Europe. He is a featured artist on the stage sharing his vocal and keyboard performances with music legend Bill Gaither and his Grammy Award winning Gaither Vocal Band and the Homecoming Friends.
The 5th Annual ACM HONORS represents an evening of musical tribute performances and special presentations celebrating the special honorees and non-televised category winners from the 46th Annual Academy of Country Music Awards, held earlier this year.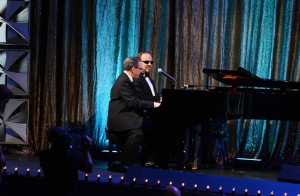 Fresh from his success at the ACM's presentation, Gordon had just enough time to place his latest trophy on the mantle before being called to more awards duties – this time to emceeing the Singing News Fan Awards / SGMA Hall of Fame Induction at Dollywood with Co-Host Gerald Wolfe of Greater Vision. Gordon delighted the Pigeon Forge crowd with his quick wit and humor-providing a show stopping moment when he settled down behind the keyboard for an impromptu piano duet with Gerald Wolfe.
Tags:
Alan Jackson
,
Bill & Gloria Gaither
,
Billboard Music Video Chart
,
Billy Ray Cyrus
,
Blake Shelton
,
Brad Paisley
,
Elvis Presley
,
Ernie Haase & Signature Sound
,
George Jones
,
Gerald Wolfe
,
gordon mote
,
Jason Crabb
,
Josh Turner
,
Keith Urban
,
Luke Bryan
,
Martina McBride
,
Rascal Flatts
,
Reba McEntire
,
Scotty McCreery
,
The Hoppers
,
the isaacs
Posted in
announcements
,
awards
|
Comments Off

on ACADEMY OF COUNTRY MUSIC AWARDS HONOR GORDON MOTE WITH 2011 ACM AWARD
Written by SGN Scoops Staff on June 8, 2011 – 5:16 pm -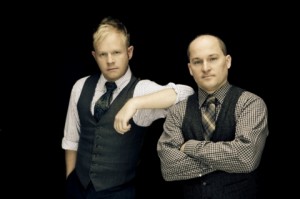 NASHVILLE, TENN. —Bluegrass Entertainers of the Year
Dailey & Vincent
are preparing for their first appearance at
CMA Music Festival
, slated for June 9-12 in downtown Nashville.  Their schedule includes an a cappella performance of the National Anthem to begin the CMA Music Festival nightly concert at LP Field on Saturday, June 11, which features
Chris Young, Little Big Town, Josh Turner, Trace Adkins, Martina McBride,
and
Rascal Flatts.
"In the last few years, we were always out of town during CMA Music Festival," says Jamie Dailey.  "This year we wanted to get involved in all the fun and festivities."
"We realize that it's country, bluegrass, and gospel fans who make our career possible," adds Darrin Vincent, "and we can't wait to get out and meet as many of them as possible."
Dailey & Vincent's schedule is as follows:
Wednesday, June 8
11 a.m. – The 7th Annual CMA Music Festival Kick-Off Parade – The parade begins at 10th and Broadway and travels down Broadway to Riverfront Park.
Friday, June 10
11 a.m. – In-store appearance and CD signing at the Opry Originals Store located at 300 Broadway
Saturday, June 11
7:50 p.m. –
Perform National Anthem
at CMA Music Festival nightly concert at LP Field.  Tickets are still available through Ticketmaster at Ticketmaster.com or      
1-(800) 745-3000
; they can also be purchased through CMAfest.com or 1-(800)-CMA-FEST (262-3378).
Sunday, June 12
1:15 p.m. – Perform at the Lay's Stage at Bridgestone Arena Plaza – 5th Avenue and Broadway (free stage)
Dailey & Vincent are looking forward to their next performance on the Tuesday Night Opry on June 14 at the Grand Ole Opry House.
Tags:
Chris Young
,
CMA Music Festival
,
dailey & vincent
,
Josh Turner
,
Little Big Town
,
Martina McBride
,
Trace Adkins
Posted in
announcements
,
christian entertainment
|
Comments Off

on GRAMMY-NOMINATED BLUEGRASS ENTERTAINERS OF THE YEAR, DAILEY & VINCENT, MAKE DEBUT APPEARANCES AT CMA MUSIC FESTIVAL