Written by SGN Scoops Staff on January 6, 2020 – 9:37 am -
KWFC is excited to be a part of SGN Scoops  charting for Southern Gospel Music. I've admired Rob Patz's commitment to promoting Southern Gospel Music ever since I was a small boy, and it is a joy to join him in his ongoing passion!
  – Dave Taylor

Listen To KWFC Here
I love KWFC and the heart that they have for the southern gospel industry and I'm really proud to have Dave Taylor as a friend and sounding board for industry ideas – Rob Patz
Tags:
KWFC
,
Southern Gospel News
Posted in
announcements
|
Comments Off

on SGN Scoops Magazine Welcomes KWFC
Written by scoopsnews on December 13, 2019 – 6:03 am -
One of my favorite memories growing up was Christmas at Grandma and Grandpa's house. We were blessed to live near my grandparents, so my brother James and I got to visit and stay over weekends often when we were young. Christmas day at home was almost a let-down, because Christmas Eve was "where it was at" for James and I! We would be at their house all day "helping" get ready for the big night. (We were probably more in the way the anything.) Setting the big bench table for a smoked ham dinner garnished with Aunt Bessie's famous plum jelly. Doing basic household chores having to walk 100 times by the beautiful Christmas tree loaded with presents STACKED in the floor well beyond the reach of its branches, spying which packages had our names and guessing!
The PRESENTS! Nothing against mom and dad, but the FUN stuff was given at grandma and grandpas on Christmas Eve! Fishing poles that we would use for years were unwrapped there. Bicycles were impracticably unwrapped there and loaded on top of the car to get home. BB guns- possibly the best gift ever – were given at grandma and grandpa's house. The BEST memory I have are of these dear people that I have been missing now for the past 30 Christmases. The Rock 'em Sock 'em Robots, fishing poles and BB guns are gone, too. But, their love … that grandma and grandpa love remains … especially at Christmas.
Tags:
David Taylor
,
Favorite Christmas Memory
,
KWFC
Posted in
announcements
|
Comments Off

on Favorite Christmas Memory- David Taylor, KWFC Radio
Written by SGN Scoops Staff on April 23, 2012 – 4:25 am -
Tags:
Denise Salchow
,
Dove Awards
,
jeff hawes
,
karen peck and new river
,
KWFC
,
SGNScoops Magazine
,
Soutehrn Gospel Music
,
Southern Gospel News
,
Springfield Mo
Posted in
christian entertainment
,
Christian interest
|
Comments Off

on Jeff Hawes Talks About SGNScoops Magazine
Written by SGN Scoops on March 15, 2012 – 4:08 pm -
Nashville, TN:  Jonathan Edwards and Deana Brown have officially announced their engagement.  Jonathan is a radio personality on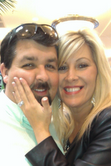 KWFC in Springfield, MO and has been the baritone singer for Ascension Quartet.  Deana Brown is known best as one of the vocalists in the mother / daughter duet, Southern Heritage from Atmore, AL.  The wedding is set for April 6, 2012 in Branson, MO and Southern Heritage will become a trio with the addition of Jonathan.
Tags:
Ascension Quartet
,
jonathan edwards
,
KWFC
,
Southern Gospel News
,
Southern Heritage
Posted in
announcements
|
Comments Off

on Deana Brown of Southern Heritage to Wed Jonathan Edwards of KWFC
Written by SGN Scoops on February 20, 2012 – 6:15 pm -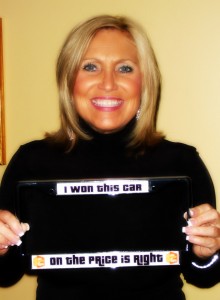 In the February issue of SGNScoops Magazine, Brenda Denneyof Second Generation gives our readers the INSIDE Scoop of being on the Price Is Right! We also have an AUDIO interview with Brenda talking to KWFC's Jonathan Edwards about her winning experience. Listen as Brenda shares in her own words how God granted her "Favor!"
[audio:https://sgnscoops.com/wp/wp-content/audio/Interview-Brenda-Denney-1-20-2012.mp3]
Tags:
brenda denney
,
jonathan edwards
,
KWFC
,
Rhonda Frye
,
Second Generation
,
SGNScoops Magazine
,
The Price Is Right
Posted in
audio interview
|
Comments Off

on Talk To Me With Jonathan Edwards: Audio Interview with Brenda Denney
Written by SGN Scoops Staff on January 11, 2011 – 1:35 pm -
Rob will be on KWFC this afternoon at 4:05 central time talking with Jonathan Edwards about the Diamond Awards you can listen online at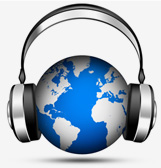 www.kwfc.org
About KWFC 89.1-FM in Springfield, Missouri, is your home for the best Southern Gospel music and familiy friendly programs.
Tags:
diamond awards
,
KWFC
,
rob patz
Posted in
announcements
,
diamond awards
|
Comments Off

on Rob Patz on KWFC Today