Written by SGN Scoops Staff on May 14, 2013 – 9:56 am -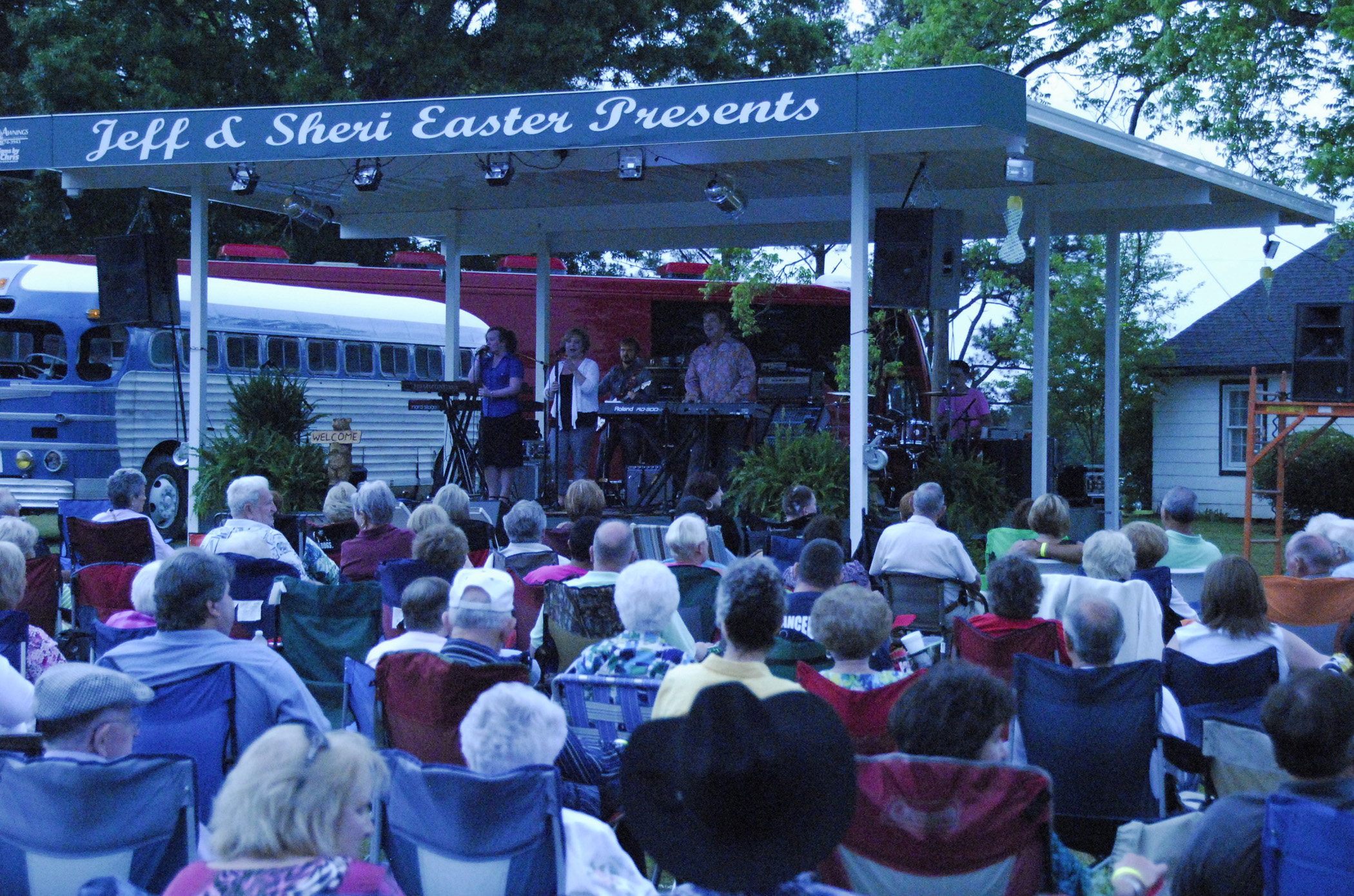 "Jeff & Sheri Easter rock," exclaimed Mallory Shires, age 8. Shires and her sister Alyssa along with other youth at the event actually joined Jeff & Sheri to sing "Sitting on Top of the World."
The Lewis Family Homeplace teamed with hundreds of fans each night for the Jeff & Sheri Easter Homecoming in Lincolnton, Ga.
Carl and Ruby Johnson of Augusta, Ga. attended all three days of the 5th annual Mother's Day event.
"It's been awesome," she said. "Jeff & Sheri are so great and I just loved Lynda Randle and Little Roy."
Fans traveled from throughout the country to gather at the historic site honoring the legacy of America's First Family of Bluegrass Gospel music.
"It was a wonderful celebration of the Creator of the universe in praise of our Savior who continues to love and watch over us," said Carolyn White of Charlotte, NC.
Lynda Randle, Little Roy Lewis and Lizzy Long Show, Karen Peck & New River, Lewis Tradition and Jason Crabb joined Jeff & Sheri Easter as they raised several thousand dollars for the Lewis Family Homeplace Restoration Fund.
"God brought some wonderful performers to share His message and His hope through their talents with all our friends who gathered at the homeplace," said Jeff Easter.
In addition to the evening concerts Sheri hosted a women's brunch featuring her personal devotion on peace on Saturday morning.
"I think it gave me a better understanding of what peace is really all about even in the troubled times and how you don't need to worry your life away," said Lisa Lane of Brunswick, Ga.
On Saturday, nearly 30 contestants performed contemporary, Southern, country and bluegrass gospel for a talent contest to win 10 hours of studio time produced by Jeff Easter. Three independent judges including the current Miss Macon, Georgia, decided the winner from among the performers.
The Griggs of Stanley, N.C. featuring Pete Grigg, Terry Grigg, Wayne Billings, Arnold Clayton and Zolia Clayton won the contest.
On Saturday night, Jason Crabb brought tremendous excitement to the homeplace with his upbeat and Spirit-filled show. Fans of all ages lined up to spend a few minutes with him after his performance.
"We've had a great time here every night," said Deeann Bailey of Simpsonville, S.C.
As an added bonus James Easter of the Easter Brothers preached a Sunday morning worship service for attendees
featuring music by Jeff & Sheri, James and special musical guest Randall Franks, "Officer Randy Goode," from TV's "In the Heat of the Night."
Two of the newest additions to the homeplace are a 1948 GMC Silverside bus under restoration similar to the first Lewis Family bus and for the convenience of attendees – new bathrooms.
"This year's event was in God's hands as he kept the rain in the area from the event and as He sent so many of his saints to help us prepare and volunteer as we welcomed those who came to support what we are doing at the homeplace," Sheri said. "Hundreds walked through the home seeing the rooms where the Lewis Family grew up, the exhibits on their career and their experience of living here in Lincolnton."
According to Sheri, plans are already underway for next year's event.
"We are growing and pray that every year as we gather here, folks will only find greater blessings by making this event part of their annual plans," she said.
Tags:
"Little" Roy Lewis
,
Easter Brothers
,
Jason Crabb
,
Karen Peck & New River
,
Lewis Tradition
,
LYNDA RANDLE
,
Officer Randy Goode
,
Soutehrn Gospel Concert
,
Southern Gospel News
Posted in
announcements
|
Comments Off

on Fans flock to Lincolnton for Jeff & Sheri Easter's Homecoming
Written by SGN Scoops Staff on April 4, 2012 – 4:08 pm -
Jeff & Sheri Easter are anticipating their fourth annual Homecoming to bring the best of Southern Gospel music to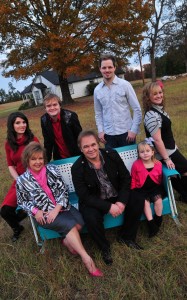 Lincolnton, GA.
Among the world-class award-winning talent coming to help raise funds for the Lewis Family Homeplace Restoration Fund are Ivan Parker, the Perrys and the Primitive Quartet.
"We're so excited to be bringing in Ivan Parker, The Perrys and The Primitives for this year's event," Sheri said. "Our goal when we began was to introduce our hometown to some of the best in southern gospel music and these artists were the people's choice from last year's questionnaires!"  
There will also be special appearances by Little Roy Lewis and Lizzy Long Show and The Lewis Tradition.
"Of course, everyone always loves The Lewis Family in this area, so by having Little Roy Lewis & The Lizzy Long Show along with Lewis Tradition, you get the best of the still traveling Lewis Family members," Jeff said. "The family traveled an amazing 58 years and have made many friends throughout their career. They're always a crowd-pleaser."  
The Jeff & Sheri Easter Homecoming at the Lewis Family Homeplace, 1935 Lewis Family Road, in Lincolnton, Ga. is Friday, May 11, 2012 at 7 p.m. and Saturday, May 12, at 6 p.m.  and new this year Sunday, May 13 at 3 p.m. Adult admission is $20 per day for Friday and Saturday and $15 on Sunday. Admission for all three days is $50. Children 12 and under are free.
In addition to an added day attendees will get a peak at a piece of history.
"Every year, we like to offer the visitors something new to see at the homeplace," Sheri said. "Sometimes it's the dresses that they girls wore on stage that Mom Lewis made in the early 50's and 60's or the first television set the family purchased to see their appearances on WJBF-TV.  
"This year, we are bringing a work-in-progress…a 1956 GMC Sliverside bus like the first bus the family purchased," she said. "The bus will be on display for the event.  It is being preserved by Jeff and a few devoted fans who want to honor the family in this manner." 
The event is hosted by Jeff & Sheri Easter who will appear all three days.
As the GMA honors the greatest in gospel music on April 19, once again Jeff & Sheri are included among the nominees for a Dove Award for Country Recorded Song of the Year "I Get To" from their Expecting Good Things CD – written by Wil Nance, Sherrie Austin and Steve Williams.
"Jeff and I are always honored whenever our music is nominated, and the Dove Awards have always been very good to us and our families," Sheri said. "This song, "I Get To," is very special to us, as we chose to record it during my recent battle with breast cancer in 2008. It simply offers perspective…we don't HAVE to do the things we do, take care of Grandma, wake up early, go to work…we GET to!  It's an eye-opener!" 
The group has won a Grammy nomination, six Dove Awards, and many other industry awards for songs, albums, group of the year and other accolades. Beginning 16 years ago they became a regular part of the Gaither Homecoming Video series, sharing their music on over 15 million videos sold.
The group has won two Grammy nominations, six GMA Dove Awards, 15 Singing News Fan Awards, three Society for the Preservation of Bluegrass Music Association Awards, two International Country Gospel Music Association honors, 16 Voice Awards, four Southern Gospel Music Fan Fair Awards, five SGN Scoops Diamond Awards, four Hearts Aflame Awards and three Cash Box Awards.
Jeff & Sheri's performances now include the contributions of their three children Madison, Morgan and Maura Easter and drummer Kyle Calloway as they share a love of Jesus through their music and uplifting experiences of life on stage. The Easter children each add dimensions to the show – vocally, musically and even with uplifting comedy.
Their latest CD " Silver Anniversary" from SpringHill Records, available from iTunes and retail stores, honors their 25 years of marriage, music and love.
Homecoming attendees should bring a lawn chair. A portion of the proceeds will benefit the non-profit Lewis Family Homeplace Restoration Fund honoring the career of Georgia's three-time Hall of Fame members The Lewis Family. For more information, call (706) 359-1997 or visit www.jeffandsherieaster.com.
Tags:
Dove Awards
,
ivan parker
,
jeff and sheri easter
,
Lewis Tradition
,
Little Roy Lewis & The Lizzy Long Show
,
Southern Goospe
,
Southern Gospel Concert
,
Southern Gospel News
,
the perrys
,
The Primitives
Posted in
announcements
,
christian entertainment
|
Comments Off

on Dove Award nominees Jeff & Sheri Easter fine tune plans for their annual Homecoming May 11-13
Written by Rhonda on November 3, 2010 – 9:34 am -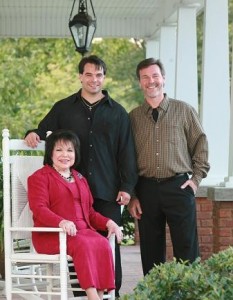 Hendersonville, TN (November 2, 2010) –Building on a rich history in Bluegrass music, members of the legendary Lewis Family have recently joined together to form Lewis Tradition.  Their debut release, entitled Precious Memories, will delight fans that have long enjoyed the music of the Lewis Family, while attracting new fans with this great new lineup of musicians and vocalists.
 Janis Lewis Phillips, the youngest daughter of "Mom" and "Pop" Lewis, joins her son, Lewis Phillips, and nephew, Travis Lewis, to create this new group, who first hit the stage in late 2009.  Travis' oldest son, Jameson, soon joined them to complete the group that is featured on this release.  Jeff & Sheri Easter musicians, Jeff Easter, Madison Easter, and Kyle Calloway, lend their musical talents to help produce an album that includes both Bluegrass and Southern Gospel influences.  
 With the release of this new album, Lewis Tradition is thrilled to get back on the road and share music with an audience that has followed their family so faithfully in the past.  "We are so excited about our new CD, Precious Memories," adds Lewis Phillips.  "It is a collection of new songs, as well as some old favorites, that we hope will be a rebirth of an old tradition."
 For more information on Lewis Tradition, visit www.thelewistradition.com
Daywind Records is based in Hendersonville, TN, and is distributed worldwide through New Day Christian Distributors.  In addition to the Lewis Tradition, Daywind is home to such great artists as Brian Free and Assurance and Mark Trammell Quartet, among others. For more information on the entire family of Daywind artists, visit www.daywindrecords.com.
Tags:
daywind
,
Janis Lewis Phillips
,
lewis family
,
Lewis Phillips
,
Lewis Tradition
,
Travis Lewis
Posted in
new music
|
Comments Off

on First Release By Newly-Formed Lewis Tradition Available Now