Written by scoopsnews on June 20, 2018 – 1:57 pm -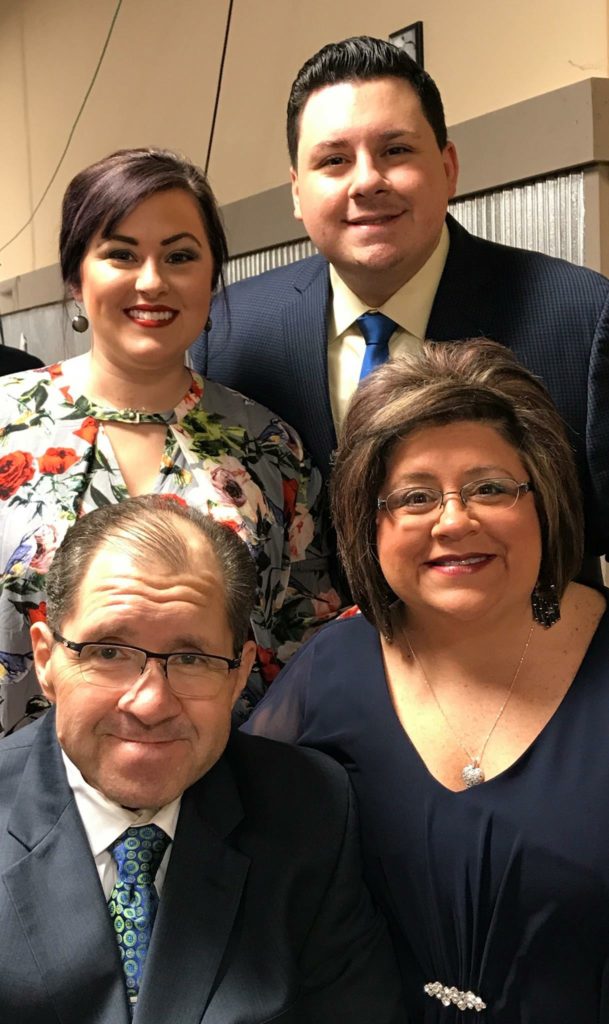 From Pastor Bill Bailey (06-19-18)
I had the privilege of notifying Libbi and Jared of Tracy's Hall of Fame induction last week. Since it was made public this morning by the SGMA's official announcement, I wanted to share this special video with everyone. Thanks Troy for capturing the moment. Feel free to share to help spread the word. Congrats to Tracy and the entire Stuffle/Perry family. It's an honor well deserved!
Check out the complete list of all inductees below. Congratulations everyone!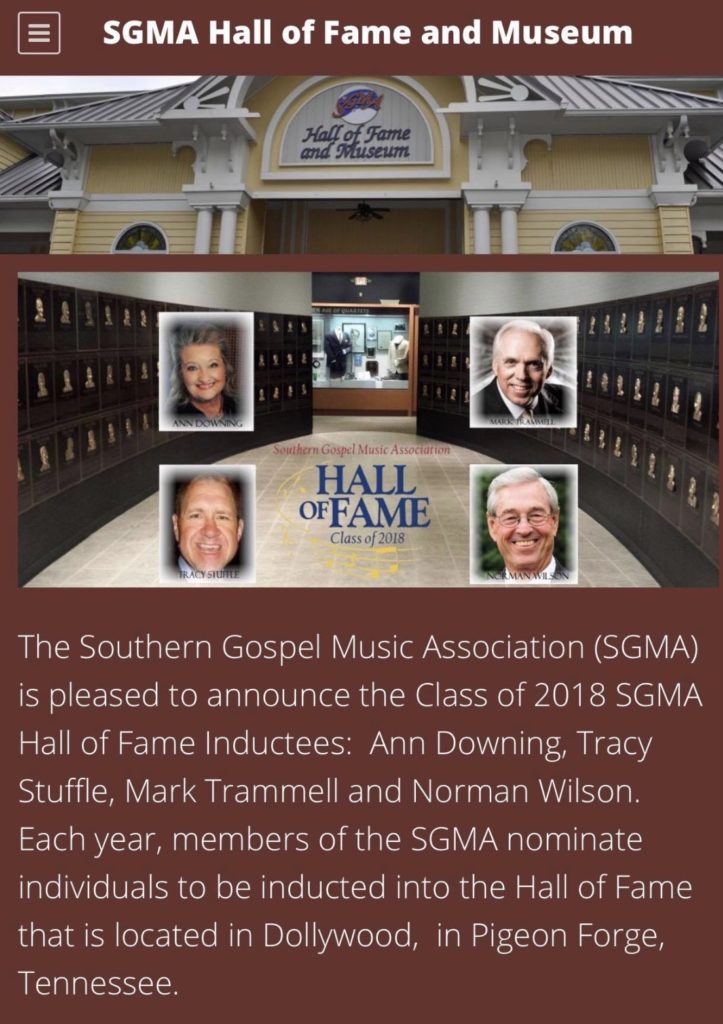 Below  is the video with Pastor Bill giving the news to Libbi and Jared. It has been a difficult year for The Perry's. We are so thrilled and from the entire staff at SGN Scoops…… Congratulations!!!!
Tags:
Libbi Perry
,
Libbi Stuffle
,
the perrys
,
Tracy and Libbi Stuffle
Posted in
announcements
|
Comments Off

on Congratulations to The Stuffle Family
Written by scoopsnews on November 16, 2015 – 11:05 am -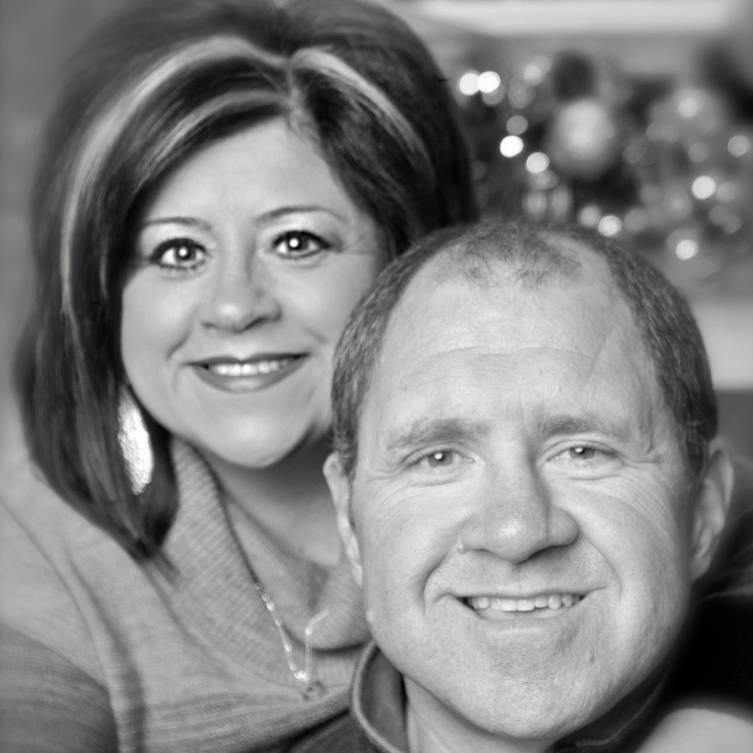 Today is Libbi Perry Stuffle's Birthday. Join us in wishing Libbi the best Birthday ever! Leave her a comment below.
For the best southern gospel news: click HERE:
Tags:
Libbi Perry
,
libbi perry stuffle
,
the perrys
Posted in
announcements
|
Comments Off

on Happy Birthday Libbi Perry Stuffle
Written by SGN Scoops Staff on July 2, 2012 – 7:13 pm -
It's a good thing our magazine is digital, you just might burn your hands on this one! Remove your hats, grab a a box of Kleenex and enjoy a Patriotic influenced, Southern Gospel loaded issue of Scoops Magazine!
The Queen of Bluegrass, Rhonda Vincent shares about her latest GOSPEL release! Also in this edition read the latest on Beyond The Ashes,The Sneed Family, The Crist Family, Logan Smith, Libbi Perry, Larry Ford and songwriter, Sue C. Smith! Lorraine Walker offers information about the location of Creekside Gospel Music Convention, Sandi reveals new music- including a review on the Oak Ridge Boys' latest release! Charlie Sexton moves us with an INCREDIBLE story- sure to warm hearts. And…Rhonda Frye tracks down Ernie Haase & Signature Sound on the road.
Between the covers you'll find encouragement and memories from John Mathis Jr. and Jennifer Campbell. Ms. Lou Hildreth shares lyrics to a patriotic song she penned a few years ago, too! Celebrate our Nation's Independence with Laura Kennedy, and get a snap shot of Rhonda's Washington DC Experiences. Rob Patz shares a "Media Minute" with his friends at Good News Radio With Woody Wright and Sandi Duncan Clark shares Karen Peck & New River's Homecoming! Don't miss the latest from KP&NR's by Jeff Hawes either! As if it isn't hot enough outside, our staff has turned the heat up even more! Grab some lemonade and enjoy July's Edition! Please share with your friends! As always…. We're digital- and yes….Always free!
Check Out This Magazine Here
Tags:
Beyond the Ashes
,
Charlie Sexton
,
Creekside Gospel Music Convention
,
jeff hawes
,
Jennifer Campbell
,
john mathis jr
,
Karen Peck & New River
,
Larry Ford
,
Laura Kennedy
,
Libbi Perry
,
Logan Smith
,
Lorraine Walker
,
Ms. Lou Hildreth
,
oak ridge boys
,
Rhonda Frye
,
Rhonda Vincent
,
rob patz
,
Sandi Duncan Clark
,
southern gospel
,
southern gospel concerts
,
Southern Gospel News
,
The Crist Family
,
The Sneed Family
,
Woody Wright
Posted in
announcements
,
christian entertainment
,
sgn scoops magazine
|
Comments Off

on July 2012 SGNScoops Magazine
Written by SGN Scoops on November 7, 2011 – 9:10 am -
Hendersonville, TN (November 7, 2011) – After nearly 41 years on the road with the Perrys, the 2011 Alto of the Year, Libbi Perry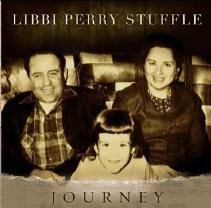 Stuffle, is excited to announce the release of her first Daywind Records' solo project, entitled Journey. Produced by Wayne Haun, the CD includes 7 previously recorded songs featuring Libbi, and 5 brand new songs written by Kyla Rowland, Joseph Habedank, Matthew Holt, Wayne Haun and Rodney Griffin.
Journey, is now available at retail stores nationwide and features guest appearances by Libbi's brother and sister, Randy Perry and Debra Perry Reed, as well as Gerald Wolfe, Mark Trammell, Jeff & Sheri Easter, Dailey & Vincent, Sisters and Wayne Haun.
"I am excited about my first solo CD! At first when approached about doing it, I said absolutely not. I am not a solo singer, but after a lot of persuading from Tracy, I gave in," shares Libbi Perry Stuffle. "I finally got to sing with some of my heroes that I had dreamed of for so long! We all have a bucket list and this was on mine. I got to bring in Gerald Wolfe, Mark Trammell, Dailey & Vincent, Randy Perry, Debra Perry Reed, Wayne Haun, Tracy Stuffle, the Sisters and Jeff & Sheri Easter. I was like a little kid on Christmas morning in the studio listening to my heroes sing on my CD! The CD is not fancy, but it's just me and who I am and the music I love! It's been a long JOURNEY, but I've always had a song!"
The first single from the project, "His Grace Will Lead Me Home," was released to Southern Gospel radio last month.
Journey is available at Christian retail stores across the country and digitally at iTunes and other outlets. Bulk purchasing for gift and ministry purposes is available by calling 1-800-635-9581.
Daywind Records is based in Hendersonville, TN, and is distributed worldwide through New Day Christian Distributors. In addition to the Perrys, Daywind is home to many other great artists such as Karen Peck & New River and Greater Vision, among others. For more information on Libbi Perry Stuffle and the rest of the Perrys, visit perrysministries.com. For more information on Daywind Records, visit daywindrecords.com.
Tags:
Daywind Records
,
Joseph Habedank
,
Kyla Rowland
,
Libbi Perry
,
libbi perry stuffle
,
Matthew Holt
,
Rodney Giffin
,
Southern Gospel Music
,
Southern Gospel News
,
the perrys
,
Wayne Haun
Posted in
new music
|
Comments Off

on 2011 Alto Singer of the Year, Libbi Perry Stuffle, Announces First Solo Project