Written by SGN Scoops Staff on March 24, 2014 – 9:17 am -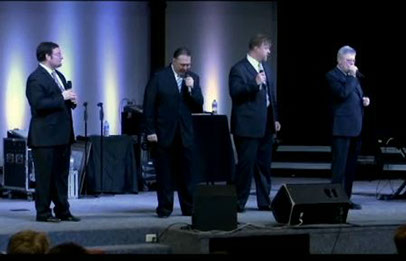 Bob Jones, Jr., of The Songfellows Quartet, is the guest on Gospel Music Today for the week of March 23. Ken and Jean Grady host southern gospel news and concert updates, the Feature Group is The Horn Family, and Jean reviews a new recording by Mallory Ledford.  An article about The Blackwood Brothers anniversary is the subject of this week's Singing News Notes. Ernie Haase and Signature Sound sing, and the show includes exclusive  video of  N Him Trio, recorded by Gospel Music Today's cameras at The Mid Arkansas Southern Gospel Convention, in Plumerville, AR, and a visit to the Gospel Music Today Archives for an exclusive concert video of Gold City.
The show is on KWHB TV47 in Oklahoma every
Sunday at 4:30 PM
, and on Roku on FFE TV
Monday at 8:00 PM
and AllNations TV
Tuesday
and
Wednesday at 6:30 PM
. Check local TV schedule for Beaumont, TX, Tyler, TX. Atlanta, TX, and Morrilton, AR.
Tags:
Blackwood Brothers
,
ernie haase and signature sound
,
Ken and Jean Grady
,
Mallory Ledford
,
N Him Trio
,
southern gospel
,
Southern Gospel News
Posted in
video
|
Comments Off

on Gospel Music Today On SGNScoops.com
Written by SGN Scoops Staff on February 14, 2014 – 5:59 pm -
We are excited to present the February issue of SGNScoops Magazine. Gracing the cover this month is Legacy Five. Staff writer, Craig Harris wrote an in-depth article about their latest ministry developments. Also featured this month's issue are the ministries of Mallory Ledford, the McClellan Sisters, and Eli Fortner. This issue includes several special interest stories. Megan Owens shares her story of miraculous healing, Chris and Darrell Freemen share their love story and songwriter Diane Wilkinson shares her journey of writing Gospel Music. Get a front row seat view of the Crabb Family Reunion Birmingham Concert as well as the Mark 209 and the Hoppers recent concert. Rhonda Frye and Angela Griffin share concert reviews put on by Global Promotions. Don't miss David Staton's column, "Can you Handle The Truth," or Laurette's "Christian Fitness," or Lou Hildreth's "Life, Love and Legends." Boost your faith with great devotions from Sherry Anne and Dr. Jeff Steele. We also welcome Kelly Nelon to the Scoops Staff this month. She will be sharing monthly devotions. Catch the latest music reviews, and a wonderful article regarding a Gospel Music bus driver's perspective. All of this and more for FREE! Wow… This is a great month! Read and share with your friends, family and fans.
Tags:
Angela Griffin
,
Craig Harris
,
Darrell Freemen
,
Diane Wilkinson
,
Eli Fortner
,
hoppers
,
legacy five
,
Lou Hildreth
,
love story
,
Mallory Ledford
,
Megan Owens
,
Rhonda Frye
,
rob patz
,
Sherry Anne
,
southern gospel
,
Southern Gospel Music
,
Southern Gospel News
,
the Crabb Family Reunion
,
the McClellan Sisters
Posted in
announcements
,
sgn scoops magazine
|
Comments Off

on SGNScoops Magazine For February 2014
Written by SGN Scoops on November 19, 2012 – 4:44 am -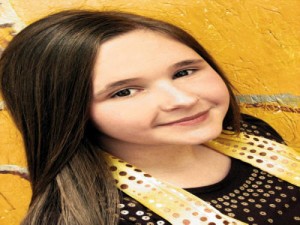 Sharps Chapel, TN- Chapel Valley is pleased to announce the recording agreement with Mallory Ledford.
At the age of just 15, Mallory's God-given talent, has been used to minister all across the United States including the National Quartet Convention and Charles Stanley's First Baptist Church of Atlanta, GA.
"I feel very blessed to be able to sing for the Lord and to share His love through music", shares Mallory.
Mallory is currently recording her highly anticipated new project with Chapel Valley. This CD is scheduled to be released in early 2013 and has two brand new Ronnie Hinson penned songs. There will also be a bonus song that will include Mallory's sisters!
"The staff at Chapel Valley believe that the sky is the limit for this talented teenager. We believe that she will not only minister to all that hear her but will also bring this wonderful Southern Gospel music to the next generation of listeners!, states Richard Hyssong, Chapel Valley's Marketing and Artist Director.
Tags:
chapel valley
,
Mallory Ledford
,
Richard Hyssong
,
Southern Gospel News
Posted in
announcements
|
Comments Off

on Mallory Ledford Signs with Chapel Valley