Written by SGN Scoops Staff on October 19, 2011 – 1:09 pm -
(Nashville, Tennessee) – The musical genius of Gordon Mote was honored with the 2011 Academy of Country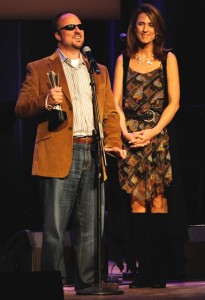 Music's Piano/Keyboard Player of the Year Award at the recent annual ACM Honors ceremony held at Nashville's historic Ryman Auditorium. Gordon, a seven-time nominee, was also honored with the coveted award in 2009.
Long recognized by the industry as one of Nashville's most talented studio musicians who seemingly knows no limits in effortlessly crossing musical styles and genres, Mote's talents can be heard on the recordings of some of the nation's premier performers, including Bill & Gloria Gaither and the Homecoming Friends, Billy Ray Cyrus, Blake Shelton, Scotty McCreery, Elvis Presley, The Hoppers, Brad Paisley, Ernie Haase & Signature Sound, George Jones, The Isaacs, Josh Turner, Alan Jackson, Keith Urban, Luke Bryan, Jason Crabb, Martina McBride, Reba McEntire, Rascal Flatts and Alison Krauss, just to name a few.
Since releasing his debut Southern Gospel recording in 2004, the talented singer and musician has enjoyed much success, including numerous Top 40 hits in multiple music genres and numerous Fan Award nominations. Mote's video release, "The Best of Gordon Mote," made its debut at Number 7 on the Billboard Music Video Chart in 2008. Mote's travels on tour are global – include stops in the US, Canada and Europe. He is a featured artist on the stage sharing his vocal and keyboard performances with music legend Bill Gaither and his Grammy Award winning Gaither Vocal Band and the Homecoming Friends.
The 5th Annual ACM HONORS represents an evening of musical tribute performances and special presentations celebrating the special honorees and non-televised category winners from the 46th Annual Academy of Country Music Awards, held earlier this year.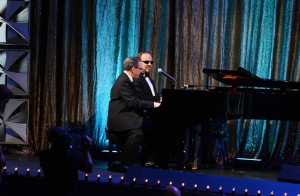 Fresh from his success at the ACM's presentation, Gordon had just enough time to place his latest trophy on the mantle before being called to more awards duties – this time to emceeing the Singing News Fan Awards / SGMA Hall of Fame Induction at Dollywood with Co-Host Gerald Wolfe of Greater Vision. Gordon delighted the Pigeon Forge crowd with his quick wit and humor-providing a show stopping moment when he settled down behind the keyboard for an impromptu piano duet with Gerald Wolfe.
Tags:
Alan Jackson
,
Bill & Gloria Gaither
,
Billboard Music Video Chart
,
Billy Ray Cyrus
,
Blake Shelton
,
Brad Paisley
,
Elvis Presley
,
Ernie Haase & Signature Sound
,
George Jones
,
Gerald Wolfe
,
gordon mote
,
Jason Crabb
,
Josh Turner
,
Keith Urban
,
Luke Bryan
,
Martina McBride
,
Rascal Flatts
,
Reba McEntire
,
Scotty McCreery
,
The Hoppers
,
the isaacs
Posted in
announcements
,
awards
|
Comments Off

on ACADEMY OF COUNTRY MUSIC AWARDS HONOR GORDON MOTE WITH 2011 ACM AWARD
Written by SGN Scoops on October 7, 2011 – 5:57 am -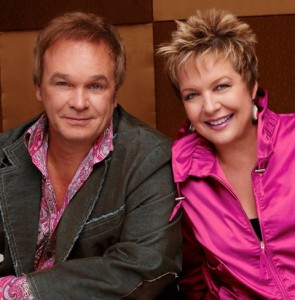 Nashville, TN – Grammy® Nominated, Award-Winning Jeff & Sheri Easter, favorites on the popular Gaither Homecoming Tour and Videos, are excited to announce the "PAINT YOUR TOWN PINK" tour for the month of October in celebration of National Breast Cancer Awareness Month! Concert-goers are invited to dress in pink – men and women – to show their support and local breast cancer charity groups will be invited to each date to bring community awareness to their local group.
This is a very special month for Sheri Easter – she is celebrating over 3 years FREE of breast cancer. Sheri says: "When you get the call, your world stops, and you know your life is changed. I am thankful that I had a wonderful support system of my family and all our wonderful throughout the country and the world. I thank God for his mercy – I am celebrating over 3 years of being free from breast cancer! Showing up to our "PAINT YOUR TOWN PINK" concerts is an opportunity to show your support for the loved ones and friends in your community that are going through cancer." Jeff adds "I'm even gonna wear pink! Real men can wear pink! "
The "PAINT YOUR TOWN PINK" tour makes a stop at the Grand Ole Opry for "Opry Goes Pink" on Saturday, October 22. Jeff & Sheri Easter will team with The Grand Ole Opry® and Women Rock For The Cure™ in the fight against breast cancer for it's third annual "Opry Goes Pink" show. Opry member Martina McBride will flip the switch on the Opry's barn backdrop turning it pink for the night. The special show will include performances by McBride, along with American Idols' Lauren Alaina, Edens Edge, Kellie Pickler, Ronnie Milsap, Jeff & Sheri Easter and others as well as activities recognizing breast cancer survivors. Sheri comments: "It's a special treat to be asked to help turn the Opry pink. Sheri Easter will sign her new book, Hear My Heart, in the Opry Gift Shop prior to the evening show. The book is a collection of writings through the years, including her bout with breast cancer. The book is available at online retailers, book stores and at www.JeffAndSheriEaster.com.
Connect with Jeff & Sheri through social media: Facebook – www.fb.com/JeffAndSheriEaster, Twitter – @JSEaster, @SheriEaster
ABOUT JEFF & SHERI EASTER:
Two-time GRAMMY®-nominated Jeff & Sheri Easter are Gospel music treasures, featured regularly on the Gaither HOMECOMING videos and international HOMECOMING tours in addition to their own heavy schedule of appearances. Jeff & Sheri are the recipients of six GMA DOVE Awards, 15 Singing News Fan Awards, three Society for the Preservation of Bluegrass Music Association Awards, two International Country Gospel Music Association honors, 16 Voice Awards, four Southern Gospel Music Fan Fair Awards, five SGN Scoops Diamond Awards, four Hearts Aflame Awards and three Cash Box Awards. Formed in 1988 following childhoods as part of their respective, nationally-known family groups—The Lewis Family and The Easter Brothers, the married couple is joined today on stage by their children—Madison and Morgan Easter—who round out the group. The group is known for such hits as "Roses Will Bloom Again," "Praise His Name," "Thread of Hope," "Speak to the Mountain" and many others including "Born to Climb," which garnered a 2010 DOVE Award. They were nominated for a 2011 GRAMMY® Award for their Expecting Good Things (Spring Hill Music) recording, which was recorded while Sheri endured a bout with Breast Cancer.  She has been cancer free for over 3 years. Their latest recording Silver Anniversary (SpringHill) celebrates 25 years of marriage and music.
You don't want to miss this wonderful evening of fun, inspiration, and great singing!
TOUR DATES
10/07 – Chuckey, TN – Casi Full Gospel Church – 7:30 PM
10/08 – Roebuck, SC – Bethlehem Baptist Church – 6:00 PM
10/09 – Ypsilanti, MI – EMU Convocation Center – 3:00 PM
10/15 – Abbosttstown, PA – Calvary Christian Center – 7:00 PM
10/16 – Chocowinity, NC – Tarhill Variety Theater – 3:00 PM
10/21 – Myrtle Beach, SC – Myrtle Beach Convention Center – 7:00 PM
10/22 – Nashville, TN – Grand Ole Opry Bookstore – 5:30 PM
(Sheri will sign her book Hear My Heart prior to their Opry performance)
10/22 – Nashville, TN – Grand Ole Opry – 7:00 PM & 9:00 PM
10/23 – Pigeon Forge, TN – Dollywood Pines Theatre – Various Times
10/24 – Pigeon Forge, TN – Dollywood Pines Theatre – Various Times
10/28 – North Charleston, WV – North Charleston Apostolic Church – 7:00 PM
10/29 – Nashville, IN – Seasons Lodge – 7:00 PM
10/30 – Richmond, KY – Full Gospel Tabernacle – 6:00 PM
Tags:
breast cancer
,
Edens Edge
,
Gaither Homecoming Tour
,
Jeff & Sheri Easter
,
Jeff Easter
,
Kellie Pickler
,
Lauren Alaina
,
Martina McBride
,
Ronnie Milsap
,
sheri easter
,
Southern Gospel Music
,
Southern Gospel News
Posted in
announcements
|
Comments Off

on JEFF & SHERI EASTER INVITE YOU TO "PAINT YOUR TOWN PINK!"
Written by SGN Scoops on July 12, 2011 – 2:02 pm -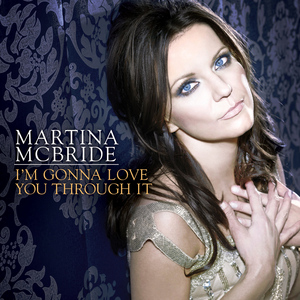 Lily Isaacs' battle with breast cancer has inspired her daughter, Sonya Isaacs, husband Jimmy Yeary and Ben Hayslip to write a new heart-felt song called "I'm gonna love you through it." The emotional lyrics tell a story from the vantage point of being a 38 year old mother of three children who has just received a cancer diagnosis. The ballad is destined to strike the hearts of many families that have been devastated by the disease of breast cancer.
Country super-star artist, Martina McBride has recorded the ballad and  is set to release the single to country radio on July 25, 2011.  For a preview of the song and complete review, visit http://t.co/Vib1jBn.
Tags:
ben hayslip
,
Jimmy Yeary
,
Martina McBride
,
sonya isaacs
Posted in
new music
|
Comments Off

on Martina McBride's New Release Touches Many
Written by SGN Scoops Staff on June 8, 2011 – 5:16 pm -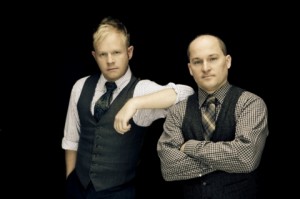 NASHVILLE, TENN. —Bluegrass Entertainers of the Year
Dailey & Vincent
are preparing for their first appearance at
CMA Music Festival
, slated for June 9-12 in downtown Nashville.  Their schedule includes an a cappella performance of the National Anthem to begin the CMA Music Festival nightly concert at LP Field on Saturday, June 11, which features
Chris Young, Little Big Town, Josh Turner, Trace Adkins, Martina McBride,
and
Rascal Flatts.
"In the last few years, we were always out of town during CMA Music Festival," says Jamie Dailey.  "This year we wanted to get involved in all the fun and festivities."
"We realize that it's country, bluegrass, and gospel fans who make our career possible," adds Darrin Vincent, "and we can't wait to get out and meet as many of them as possible."
Dailey & Vincent's schedule is as follows:
Wednesday, June 8
11 a.m. – The 7th Annual CMA Music Festival Kick-Off Parade – The parade begins at 10th and Broadway and travels down Broadway to Riverfront Park.
Friday, June 10
11 a.m. – In-store appearance and CD signing at the Opry Originals Store located at 300 Broadway
Saturday, June 11
7:50 p.m. –
Perform National Anthem
at CMA Music Festival nightly concert at LP Field.  Tickets are still available through Ticketmaster at Ticketmaster.com or      
1-(800) 745-3000
; they can also be purchased through CMAfest.com or 1-(800)-CMA-FEST (262-3378).
Sunday, June 12
1:15 p.m. – Perform at the Lay's Stage at Bridgestone Arena Plaza – 5th Avenue and Broadway (free stage)
Dailey & Vincent are looking forward to their next performance on the Tuesday Night Opry on June 14 at the Grand Ole Opry House.
Tags:
Chris Young
,
CMA Music Festival
,
dailey & vincent
,
Josh Turner
,
Little Big Town
,
Martina McBride
,
Trace Adkins
Posted in
announcements
,
christian entertainment
|
Comments Off

on GRAMMY-NOMINATED BLUEGRASS ENTERTAINERS OF THE YEAR, DAILEY & VINCENT, MAKE DEBUT APPEARANCES AT CMA MUSIC FESTIVAL