Written by Staff on December 10, 2016 – 3:28 pm -
The Gaither Christmas Homecoming Tour 2016 stopped in Nashville, TN at Lipscomb University on December 8th.
SGNScoops roving photojournalist, Craig Harris, was at the venue to capture every minute of excitement.
Many Gaither favorites were there including the Gaither Vocal Band, The Martins, The Isaacs, Buddy Greene, Landy and Joy Gardner and the Christ Church Choir, Russ Taff, Charlotte Ritchie, Gene McDonald, Matthew Holt and Kevin Williams.
We hope you enjoy the many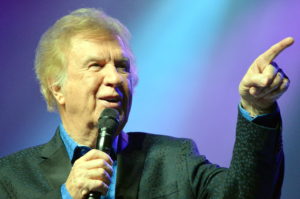 faces of the Christmas Homecoming Tour 2016!
More About Bill Gaither
An avid fan of gospel quartets throughout his childhood, Bill founded his first group, The Bill Gaither Trio, in 1956, while he was a college student. He began teaching English in 1959 because his musical aspirations couldn't support him full-time… yet. In 1962, Bill did one of the best things he has ever done. He married Gloria Sickal, who became the best writing partner Bill could have found anywhere. The couple spent the first five years of their married life juggling full-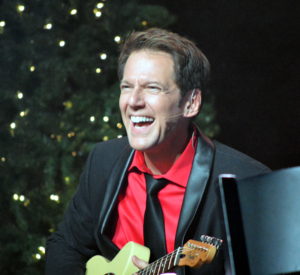 time teaching jobs, writing, singing, recording and publishing until music became their full-time career in 1967.
The collaborations of Bill and Gloria have resulted in more than 700 popular gospel songs, including the hymnal standard "Because He Lives," "The King Is Coming," "Something Beautiful," "He Touched Me," "It Is Finished," "There's Something About That Name," "Let's Just Praise The Lord," and "Loving God, Loving Each Other." Bill and Gloria have collectively won eight Grammy Awards and more than a dozen nominations, and they have received more than two dozen Dove Awards from The Gospel Music Association, earning the title of Gospel Music Association's "Songwriter of the Year" eight times.
After decades of unprecedented musical successes, Bill and Gloria still operate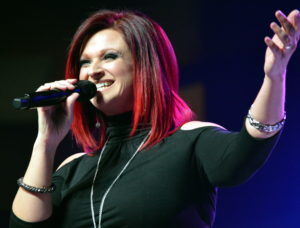 their business from Bill's hometown of Alexandria, Indiana, and they dwell in the same home in which they raised their family. They live a lifestyle focused on investing their resources into eternal things.
"Our calling is not just making music… but communicating the reality of Christ. That might mean birthing a song about Him or simply offering a cup of cold water to someone who needs it. Gloria and I have never claimed to have God figured out, but we do know that if He could use two imperfect people like us to communicate His Truth to the world, He can use everyone sitting in the audience, working on our staff or singing with us. If we have done anything right over the years, I hope we have built bridges where people could connect with God and with each other.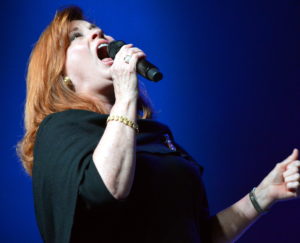 That is what started us writing and what will keep us going for the rest of our lives."  [From Gaither.com December 10, 2016. http://gaither.com/artists/bill-gaither]
For more Gospel music news, click here.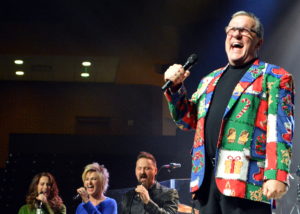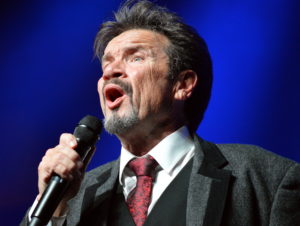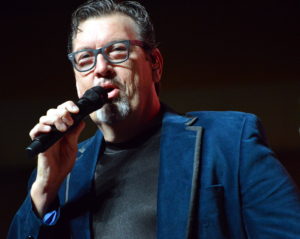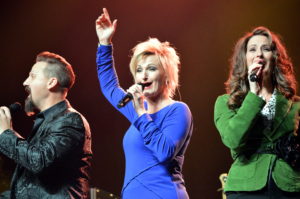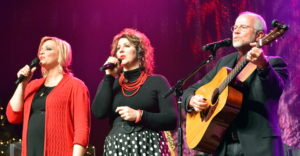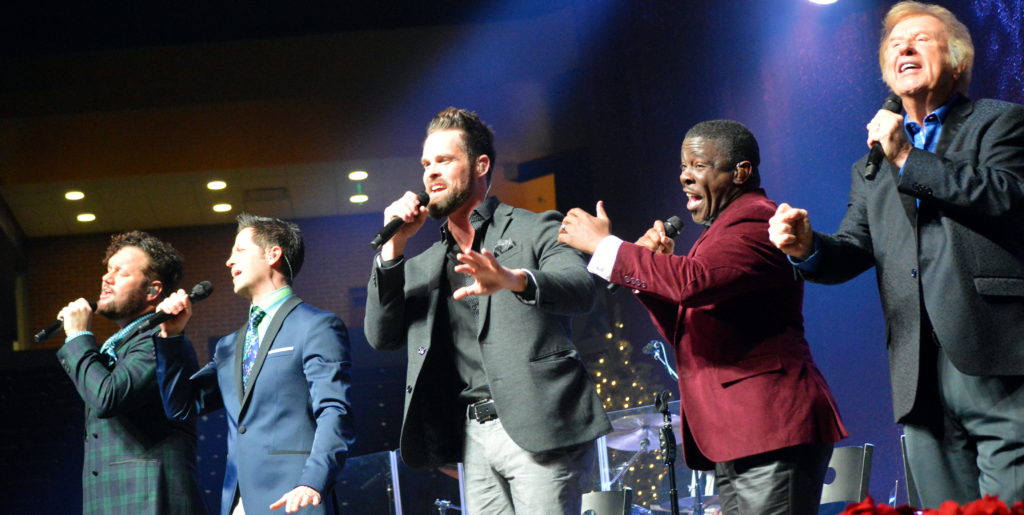 Tags:
Buddy Greene
,
Charlotte Ritchie
,
Gaither Vocal Band
,
Gene McDonald
,
Kevin Williams
,
Landy and Joy Gardner and the Christ Church Choir
,
Matthew Holt
,
russ taff
,
the isaacs
,
The Martins
Posted in
announcements
,
artists
|
Comments Off

on SGNScoops attends Gaither Christmas Homecoming
Written by Staff on October 15, 2014 – 10:50 am -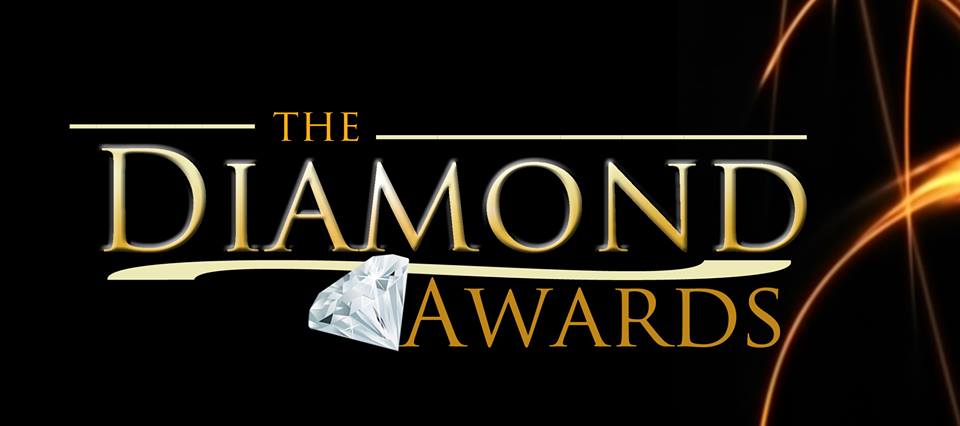 It's time to get to know the 2014 Diamond Awards 'Anthony Burger Instrumentalist Of The Year' Nominees. This award is named in honor of one of Southern Gospel's most beloved pianists, Anthony Burger. This award will be handed out at the Diamond Awards celebration on November 4, 2014.
The Diamond Awards have a long history of being a gala event with surprise guests, great music and an evening of worship.  These Awards are being held at Creekside Gospel Music Convention at Pigeon Forge on November 3rd through 6th. They recognize the best in Southern, Country and Bluegrass Christian music and are hosted by SGNScoops digital magazine and Coastal Media Group.
We urge you to reserve your FREE tickets HERE.
SGN Scoops would like you to meet our top-five finalists for each category of the 2014 Diamond Awards.
Today's category is the the Anthony Burger Instrumentalist Of The Year, awarded last year to Gordon Mote.
The 2014 Nominees for Instrumentalist Of The Year are:
Kim Collingsworth
Gordon Mote
Kevin Williams
Jeff Stice
Matthew Holt
The Diamond Awards are swiftly approaching. Reserve your free tickets today!
Tags:
Anthony Burger Instrumentalist Of The Year Award
,
Creekside Gospel Music Convention
,
diamond awards
,
gordon mote
,
Jeff Stice
,
Kevin Williams
,
Kim Collingsworth
,
Matthew Holt
,
sgn scoops
Posted in
announcements
,
artists
|
Comments Off

on Anthony Burger Instrumentalist Of The Year Nominees for 2014 Diamond Awards
Written by SGN Scoops on February 12, 2013 – 3:43 pm -
(Alexandria, IND – February 12, 2013)  The 2013 Gaither Concert Tour kicked off this weekend with three sold out Gaither Vocal Band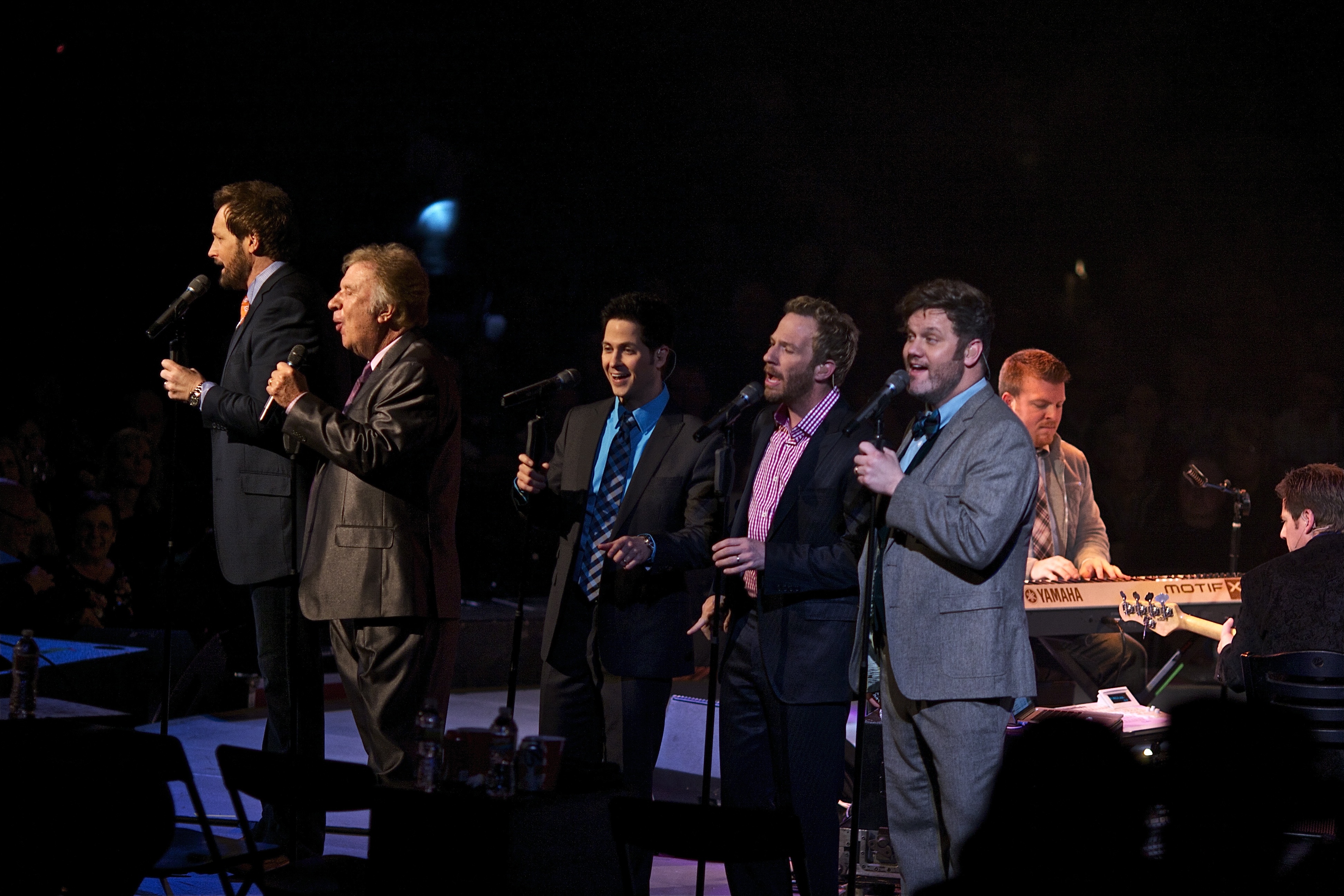 concerts in Lafayette, LA, Houston, TX, and Longview, TX.
Mark Lowry, who broke his femur in a fall on January 3, made an appearance Friday night in his hometown of Houston by speeding onto the stage of the Arena Theatre on his brand new motorized cart.  He told the audience the story of his fall and went on to sing several songs with the Gaither Vocal Band, including "Sow Mercy," from the newest Gaither Vocal Band recording, Pure And Simple, as well as the classic he co-wrote with Buddy Greene, "Mary, Did You Know."
Because Mark has not been able to travel or put weight on his injured leg since the accident, former Gaither Vocal Band baritone Marshall Hall stepped in to sing baritone in Lafayette and Houston, and received an enthusiastic welcome from the audience, as well as from his GVB comrades.  Mark Lowry is expected to return to the stage in March if the doctor releases him to do so.
The next cities on the 2013 tour will be Olathe, Kansas on March 1, and Dodge City, Kansas on March 2.  For a complete listing of the 2013 tour dates, visit
http://gaither.com/tour/gaither-concert-tour
.  Tickets are currently available for all upcoming tour dates, but those who would like to attend are encouraged to act fast while there is still availability.
Photos of Houston concert can be viewed
here at Gaither.com
or on the Friends of Gaither Music Facebook page.
Several video interviews from the weekend are available for viewing at
Gaither.com
, including backstage conversations with Mark Lowry, Marshall Hall, gospel legend Lou Hildreth, Gene McDonald, and the newest member of the tour, keyboard player extraordinaire Matthew Holt
Photo: The Gaither Vocal Band, featuring Michael English, Bill Gaither, Wes Hampton, guest vocalist, Marshall Hall and David Phelps, perform the classic standard Journey To The Sky, with Matthew Holt on keyboard and Kevin Williams on guitar.
Tags:
bill gaither
,
Gaither Vocal Band
,
Gene McDonald
,
Lou Hildreth
,
Mark Lowry
,
marshall hall
,
Matthew Holt
,
Michael English
,
Wes Hampton
Posted in
announcements
|
Comments Off

on Gaither Vocal Band Kicks Off 2013 Tour with Three Sold-Out Concerts
Written by SGN Scoops on November 7, 2011 – 9:10 am -
Hendersonville, TN (November 7, 2011) – After nearly 41 years on the road with the Perrys, the 2011 Alto of the Year, Libbi Perry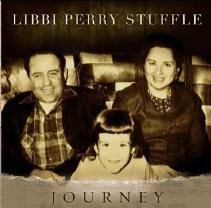 Stuffle, is excited to announce the release of her first Daywind Records' solo project, entitled Journey. Produced by Wayne Haun, the CD includes 7 previously recorded songs featuring Libbi, and 5 brand new songs written by Kyla Rowland, Joseph Habedank, Matthew Holt, Wayne Haun and Rodney Griffin.
Journey, is now available at retail stores nationwide and features guest appearances by Libbi's brother and sister, Randy Perry and Debra Perry Reed, as well as Gerald Wolfe, Mark Trammell, Jeff & Sheri Easter, Dailey & Vincent, Sisters and Wayne Haun.
"I am excited about my first solo CD! At first when approached about doing it, I said absolutely not. I am not a solo singer, but after a lot of persuading from Tracy, I gave in," shares Libbi Perry Stuffle. "I finally got to sing with some of my heroes that I had dreamed of for so long! We all have a bucket list and this was on mine. I got to bring in Gerald Wolfe, Mark Trammell, Dailey & Vincent, Randy Perry, Debra Perry Reed, Wayne Haun, Tracy Stuffle, the Sisters and Jeff & Sheri Easter. I was like a little kid on Christmas morning in the studio listening to my heroes sing on my CD! The CD is not fancy, but it's just me and who I am and the music I love! It's been a long JOURNEY, but I've always had a song!"
The first single from the project, "His Grace Will Lead Me Home," was released to Southern Gospel radio last month.
Journey is available at Christian retail stores across the country and digitally at iTunes and other outlets. Bulk purchasing for gift and ministry purposes is available by calling 1-800-635-9581.
Daywind Records is based in Hendersonville, TN, and is distributed worldwide through New Day Christian Distributors. In addition to the Perrys, Daywind is home to many other great artists such as Karen Peck & New River and Greater Vision, among others. For more information on Libbi Perry Stuffle and the rest of the Perrys, visit perrysministries.com. For more information on Daywind Records, visit daywindrecords.com.
Tags:
Daywind Records
,
Joseph Habedank
,
Kyla Rowland
,
Libbi Perry
,
libbi perry stuffle
,
Matthew Holt
,
Rodney Giffin
,
Southern Gospel Music
,
Southern Gospel News
,
the perrys
,
Wayne Haun
Posted in
new music
|
Comments Off

on 2011 Alto Singer of the Year, Libbi Perry Stuffle, Announces First Solo Project