Written by SGN Scoops Staff on October 17, 2020 – 11:38 am -
Michael Davis (President/Owner) of The Dominion Agency has been admitted to Mission Hospital in Asheville, NC, after being taken via ambulance. He is currently in the Pulmonary Unit.
After testing positive for COVID-19 the week of October 5th, 2020, he was seemingly on the mend and regaining his strength. However, he began experiencing shortness of breath. After consulting with his physician, he was instructed to go directly to the hospital. He is being treated for both COVID-19 and double pneumonia.
Michael said, "I am receiving incredible care and so grateful for these amazing caretakers. They are administering the newest prescriptions and following protocols that provide the greatest results."
Please keep Michael, Martha and their family in your prayers. During this pandemic, it is quite difficult not being together. As Michael heals, the qualified staff at The Dominion Agency remains readily available to handle your booking needs.
The Dominion Agency
P.O. Box 1277
Waynesville, NC 28786
828-454-5900
Tags:
Michael Davis
,
Southern Gospel News
Posted in
announcements
|
Comments Off

on Prayers Requested for Michael Davis
Written by Staff on August 21, 2019 – 3:44 pm -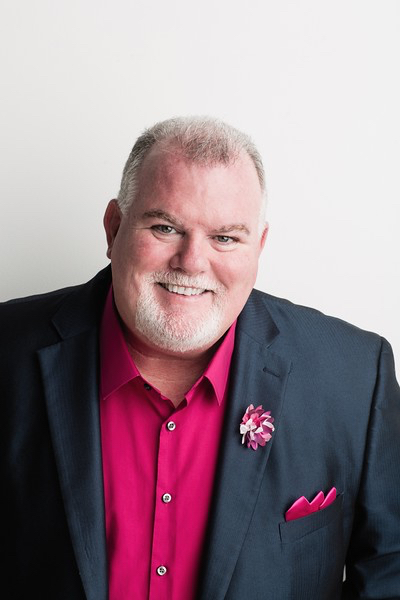 Waynesville, NC – Dominion Agency is proud to announce Russell Wise has joined their staff as their newest booking agent.  Michael Davis and his team work hard to represent Christian music artists of all genres, providing churches in the United States and abroad with quality, ministry-oriented music.
Michael Davis, Dominion Agency's President, shared, "It takes a strong team of dedicated, talented people to accomplish our goals. We are thrilled to have Russell join our team of agents. His wife, Lori is doing a phenomenal job. Having this husband-wife team on board will benefit our entire roster of artists, as well as the churches and promoters we serve with our ministries."
Russell is no stranger to the music industry. He was born into a family with a rich heritage in gospel music. Nearly his entire family has been involved in some kind of ministry. He can remember his Dad standing him up on a chair to sing just so the congregations could see him. "Russell brings over 40 years of music industry experience to the table, and we are thrilled to have him on board," said Michael Davis.
Russell spent many years in the corporate food chain industry, from corporate to
independent restaurants, and eventually, held the position of Food Manager for four of the restaurant/food centers at the Opryland Hotel in Nashville, TN. After retiring from the restaurant business, Russell spent several years working with young artists. From vocal arrangements to vocal training, he has witnessed some great talent! His professional business experience combined with his musical background makes him a valuable asset for Dominion Agency. 
In the Spring of 2015, Russell and his wife Lori started the group Surrendered. The group enjoyed charting success and shared the platform with the industry's finest, performing at the National Quartet Convention showcase, Dollywood, The Gatlinburg Gathering, and Singing in the Sun. Russell and Lori enjoyed being in ministry together, as a team. As their season with Surrendered comes to a close, they will celebrate a new season in ministry together as they use their experience, talent and dedication to help Dominion Agency's artists take the Gospel message out to churches and events all over the world.
To learn more about Dominion Agency and their artists, visit:  www.mddavis.com or call (828) 454-5900. Thank you for helping us welcome Russell Wise to the Dominion Agency team!
Tags:
Michael Davis
,
Russell Wise
,
The Dominion Agency
Posted in
announcements
,
artists
|
Comments Off

on DOMINION AGENCY WELCOMES RUSSELL WISE
Written by SGN Scoops on February 4, 2014 – 1:54 pm -
Daywind Music Group, NASHVILLE, TN – February 4, 2014 The new year brings a new path, a new direction and new steps for singer/songwriter Joseph Habedank. Joseph announced today that he is embarking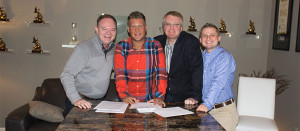 on a solo ministry. Most known for his time with iconic family group The Perrys, the popular singer/songwriter is excited for this new chapter in his life. With the support of his wife, Lindsay, and many friends and family, Habedank feels the time is right and looks forward to what God has in store. "All I've ever wanted to do was sing gospel music. Over 10 years ago, Tracy & Libbi Stuffle gave me that chance and I will be forever grateful," says Joseph. "I am excited to begin this new season in my life and share the story of God's grace, forgiveness, faithfulness and love. My wife Lindsay and I want to thank everyone who has reached out to us and prayed for us. We love you and can't wait to see you soon!"
Today, it has also been announced that Joseph has entered into a recording contract with Daywind Records and a booking agreement with the Dominion Agency. "Embarking on a new journey and season is both exciting and scary. I am thankful that God has placed these two companies in my life to help guide and direct the path," says Joseph.
Ed Leonard of Daywind Records comments: "Joseph is a wonderful communicator of the Gospel. As one of the most talented artists and songwriters in Gospel music, his potential to reach people with the message of Christ through his ministry is limitless. We could not be more excited to work with him to share his testimony."
Michael Davis of the Dominion Agency says: "The first time I heard Joseph Habedank sing as a teenager, I knew he would have an extraordinary career in Christian music. His passion for Christ as a singer and songwriter is contagious. I am very excited to welcome him to the roster of Dominion Agency artists."
Joseph is currently writing and choosing new material for his upcoming Daywind project set to release this summer and is currently touring select dates.
ABOUT JOSEPH HABEDANK:
Joseph Habedank is a multi award winning and Dove Award nominated singer/songwriter. He was awarded Singing News Magazine's Young Artist of the Year in 2009 and Songwriter of the Year (Artist) at the Absolutely Gospel Music Awards in 2011. His songs have been recorded by such artists as: Gold City, Brian Free & Assurance, Karen Peck & New River, Lauren Talley, The Hoppers, The Kingsmen, Ivan Parker, Jeff & Sheri Easter, The Kingdom Heirs, Triumphant Quartet, The Hoskins Family and more. He has helped write two nationally charted number one songs and in 2010, "If You Knew Him" (written with Rodney Griffin) was nominated for Southern Gospel Song of the Year at the GMA Dove Awards and won the Singing News Fan Award for Song of the Year. Additionally, Habedank has been nominated for Singing News Magazine's Male Vocalist of year, Lead Singer of the year and Songwriter of the year for three consecutive years. Joseph currently resides just outside Nashville, TN with his wife, Lindsay.
Tags:
Daywind Music Group
,
Daywind Records
,
Dominion Agency
,
Joseph Habedank
,
Michael Davis
,
rick shelton
,
Scott Godsey
Posted in
announcements
|
Comments Off

on JOSEPH HABEDANK ANNOUNCES SOLO MINISTRY
Written by SGN Scoops Staff on April 10, 2013 – 9:08 am -
Waynesville, NC (April 10, 2013) – Michael Davis, founder and president of Christian music's premiere booking agency,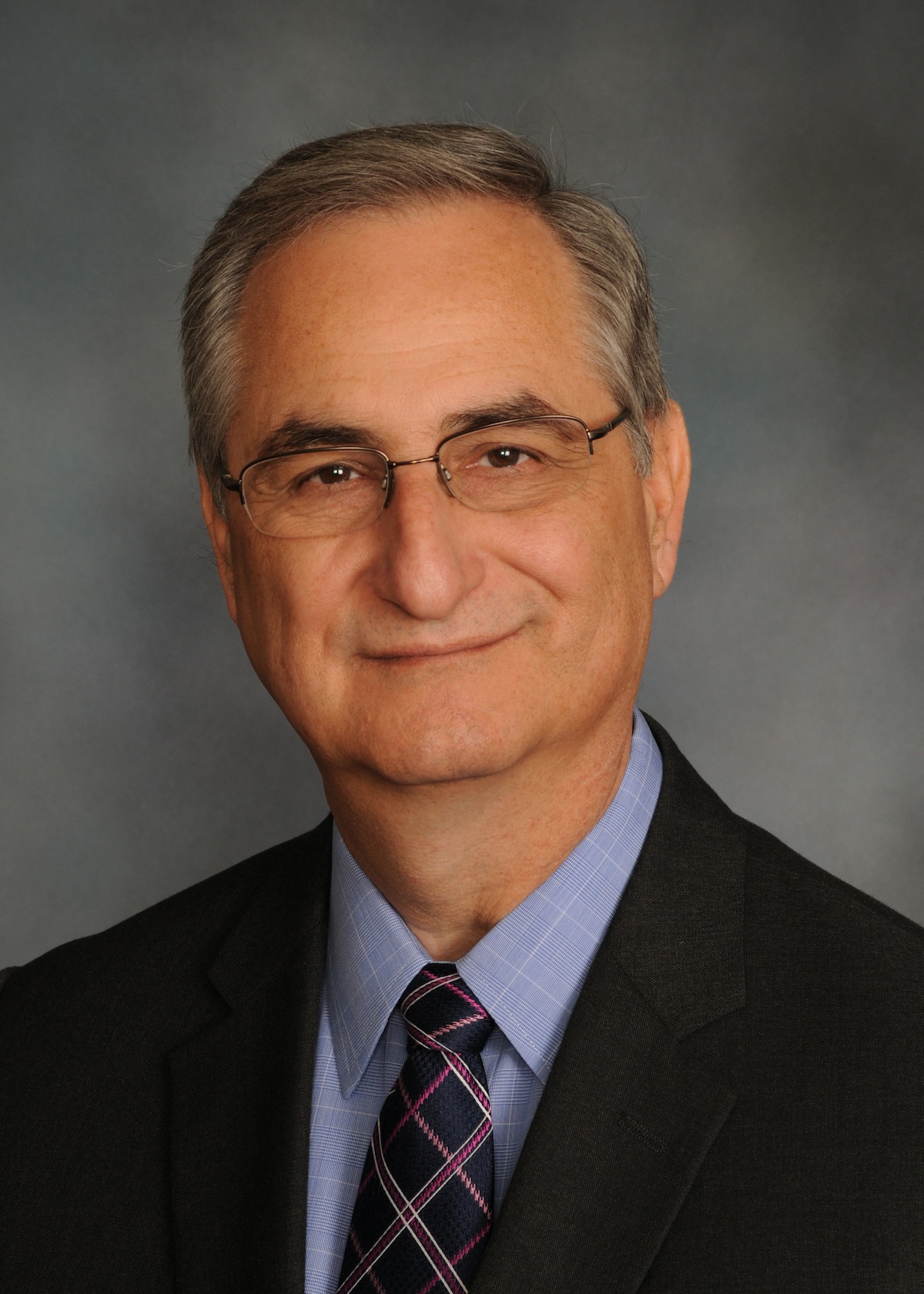 the Dominion Agency, is thrilled to announce a major expansion of the company.
In addition to the successful Dominion Agency, two new booking agencies, offering varying styles of music and ministry, have been born to the world of Christian music. One is Mountain Top Talent, and the other, Blue Ridge Artist Agency. All three companies fall under the umbrella of Michael Davis and Associates.
The Dominion Agency remains home to top Southern Gospel artists, Triumphant Quartet, Collingsworth Family, The Browns, Aaron Wilburn, and others. Mountain Top Talent brings to audiences powerful artists such as the Southern Sound Quartet, the Sneed Family and the Providence Quartet, among others. And, lastly, the Blue Ridge Artist Agency represents excellent Blue Grass and Mountain music artists like Southern Raised, Tim Surrett, and Mountain Faith, to name a few.
Michael Davis, Owner and President of Michael Davis and Associates shares his gratitude and excitement over the recent growth of his company, "Excited – you bet I am! When I started the Dominion Agency over thirteen years ago, my first artists were all new to the industry. After many years of hard work, we pride ourselves in being the home to some of todays most 'in demand' artists. I believe, in just a few years, the same will be said about the exceptional singers and musicians on our Mountain Top Talent and Blue Ridge Artist Agency rosters. Please know, as we launch these two new agencies, our focus will remain on utilizing the same professional, common sense approach, as our standard of excellence."
About Michael Davis and Associates-
Michael Davis and Associates is proud to represent a family of stellar talent agencies including-
* Dominion Agency
* Mountain Top Talent
* Blue Ridge Artist Agency
To learn more about all of the artists who call the Dominion Agency. Mountain Top Talent, and Blue Ridge Artist Agency home, visit the following websites:
Dominion Agency- www.dominionagency.com
Mountain Top Talent- www.mountaintoptalent.com
Blue Ridge Artist Agency- www.blueridgeartistagency.com
To schedule any of the wonderful artists with any of the three Michael Davis And Associates agencies, call 828-454-5900 or email scheduling@thedominionagency.com
Tags:
aaron wilburn
,
collingsworth family
,
Dominion Agency
,
Michael Davis
,
Southern Gospel Music
,
Southern Gospel News
,
Southern Raised
,
The Browns
,
Tim Surrett
,
triumphant quartet
Posted in
announcements
|
Comments Off

on Michael Davis, Founder Of The Dominion Agency, Announces A Major Expansion