Written by SGN Scoops Staff on September 19, 2013 – 8:44 am -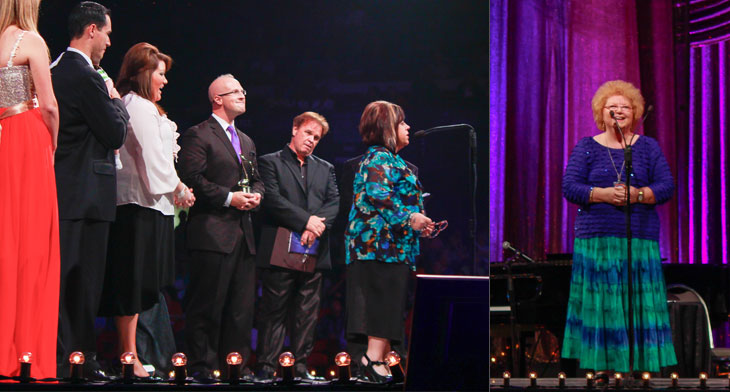 (Louisville, KY) – Daywind recording artists and a Daywind songwriter were among the big winners at the 2nd Annual NQC Music Awards held at the National Quartet Convention in Louisville last Friday. Popular mixed group, The Perrys, received the award for Album of the Year for their cd "Through the Night." Dianne Wilkinson added to her distinguished career by being named 2013 Songwriter of the Year. Brian Free and Assurance received the award for Video of the Year for the music video to their #1 song "I Want To Be That Man."
In an emotional acceptance, Libbi Stuffle thanked her group for carrying on despite tremendous adversity. Libbi's husband and the group's leader, Tracy Stuffle, suffered a stroke early this year and is recovering under Libbi's care in Nashville, TN.
Dianne Wilkinson graciously thanked the crowd for the award while encouraging the audience. "More than ever, sinners need to be saved; Christians need to be encouraged; the Church needs to be awakened; and God needs to be glorified…and we don't have long to do it," exclaimed Wilkinson, who has had several #1 songs in the past year to go along with her past hits recorded by the Cathedrals, Kingdom Heirs, Mark Trammell Quartet and many more.
Brian Free and Assurance's video director, Scott Godsey, accepted on behalf of the group for their win. "I Want To Be That Man," was the first #1 single from the album Nothing But Love. The album has since birthed a second #1 song, "Calvary's Cry." with the third single, "Nothing But Love" now playing at radio stations nationwide. The group and the recording received seven nominations overall for the NQC Music Awards.
"We are so proud of our artists and songwriters. I see behind the scenes how hard they work and how pure their hearts are. It is wonderful when their fans recognize their efforts in this way," said Ed Leonard, president of Daywind Records.
Along with these great talents, Daywind Records is home to such artists as the Karen Peck and New River, Greater Vision, Legacy Five, and more. Daywind is distributed to Christian retail by New Day Christian Distributors (www.newdaychristian.com) and to the general market by Select O Hits. For more information on Daywind, visit www.daywindrecords.com.
Tags:
brian free and assurance
,
Cathedrals
,
Ed Leonard
,
Greater Vision
,
karen peck and new river
,
Kingdom Heirs
,
legacy five
,
mark trammell quartet
,
national Quartet Convention
,
NQC Music Awards
,
Southern Gospel Music
,
Southern Gospel News
,
the perrys
Posted in
announcements
|
Comments Off

on Daywind Artists Win Major Honors at 2013 NQC Music Awards
Written by SGN Scoops on September 14, 2012 – 12:04 pm -
Louisville, KY
– Historically speaking, the largest attendance during the National Quartet Convention week takes place on Friday.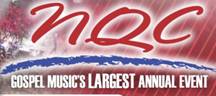 Holding true to form, Friday is expected to be the biggest day of the week at the 2012 event. The brightest names in Southern Gospel Music will take to the various stages throughout the Kentucky Fair & Expo Center in Louisville, as daytime showcases take place in the South Wing, East Hall and Freedom Hall.
Renown speaker, Dr David Jeremiah, founder of Turning Point Radio and Television Ministries and Senior Pastor of Shadow Mountain Church in El Cajon (San Diego), CA, will serve as the featured speaker on Friday morning. Convention attendees are expected to fill East Hall to capacity for this event.
Beginning at noon, Bill Gaither will bring to life his multi-award winning and best selling Homecoming Series, as more than 100 singers are expected to unite on the stage in Freedom Hall during the Gaither Homecoming Sing-Along,
Following the Gaither Sing-Along in Freedom Hall, the first ever NQC Music Awards will take place. The NQC, in partnership with the Southern Gospel Music Guild, will present 17 different awards to individuals and groups based on both fan-awarded and industry-awarded categories. "Much interest has been generated by the fact that these awards will be given based on both fan popularity and professionl excellence. This should be a very special presentation," stated Clarke Beasley, NQC Executive Vice President.
On Friday evening, more than a dozen of the most popular names in Southern Gospel Music will take to the stage in Freedom Hall, providing Convention attendees with more than five hours of music. Just a few of the popular names scheduled to appear include The Gaither Vocal Band, The Isaacs, The Nelons, The Hoppers and Triumphant Quartet. Popular comedian, Dennis Swanberg will host the evening.
Saturday  marks the final day of the week-long event. Highlights of Saturday will include the Parade of Pianos, featuring the industry's most talented pianists, as well as the Tribute to Lari Goss, honoring one of Gospel Music's most legendary producers.
Seats are available for all afternoon showcases and evening concerts for the weekend, and may be purchased in the North Wing lobby of the Kentucky Fair & Expo Center. Visit
www.nqconline.com
for a complete schedule of events.
Tags:
bill gaither
,
Dr. David Jeremiah
,
KY
,
louisville
,
national Quartet Convention
,
NQC Music Awards
,
turning point radio
Posted in
announcements
|
Comments Off

on NQC Week's Biggest Day Set To Begin
Written by SGN Scoops on July 22, 2012 – 6:13 pm -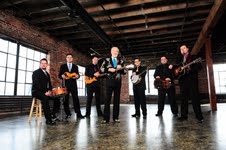 (July 20, 2012) – Doyle Lawson & Quicksilver have been nominated for three awards in the NQC Music Awards first round ballot!
Doyle is nominated as Musician of the Year, and Doyle Lawson & Quicksilver are nominated for Male Group of the Year and Album of the Year for "Sing Me a Song About Jesus!" The National Quartet Convention (NQC) is a prestigious week-long Southern Gospel Music event, and 2012 marks the inaugural year for the NQC Music Awards. The 55th Annual National Quartet Convention will be held at Louisville's Freedom Hall the week of September 9-15, 2012.  Over 40,000 gospel music fans, 300 gospel artists, and 500 vendors will be ringing Freedom Hall to its rafters with hymns and hallelujahs, so grab your tickets for this amazing gospel event now! Doyle Lawson & Quicksilver will be performing on Monday, September 10, along with renowned gospel groups such as the Booth Brothers, the Hoppers, the Perrys and Legacy Five. For a full schedule of evening concerts, please go to:   http://natqc.com/schedule-and-seating/Awards If you're a NQC email subscriber, you are eligible to vote in the Awards!  For more info on the Awards, please go to: http://natqc.com/nqc-music-awards/ Warmest congrats to Doyle on his longstanding dedication to gospel music and DLQ's nomination in the first round of the first ever NQC Music Awards!
Tags:
Bluegrass Gospel
,
Doyle Lawson and Quick Silver
,
national Quartet Convention
,
NQC Music Awards
Posted in
announcements
|
Comments Off

on Doyle Lawson & Quicksilver Nominated for Three NQC Awards