Written by scoopsnews on January 19, 2020 – 6:00 am -
Happy Sunday everyone.
Boy, has it been a week. Yesterday I was at my father- in law's home-going service so I'm a day late writing this.
My father in law's health has been declining over the last year . I don't think I've ever met anyone that loved living more than him, but it was hard on everyone in the family visiting and seeing him declining. Just 3 hours before he  took his last breath, he was smiling and "cutting up" just like he always was.
The words to this song were used by Pastor Tal Vardaman in the message.
Jack's Dad was a good man. He was a smart businessman and well liked. The funeral  was flooded with visitors, but none of that is the reason he will spend eternity in heaven.
He graduated to his heavenly home because he had accepted Jesus as his personal Savior.
As the song says doctor, lawyer, beggar, or just a little child, It makes God no difference who walks down the aisle.
The Ground Is Level at Calvary…..
Here's Perfect Heart singing "The Ground Is Level"
Mark Lanier (former singer with The Bibletones and Perfect Heart) is the writer of this amazing song.
Tags:
perfect heart
,
The Bibletones
,
Weekend Word With Vonda Armstrong
Posted in
Weekend Word
|
Comments Off

on Weekend Word by Vonda Armstrong
Written by scoopsnews on December 23, 2018 – 8:15 am -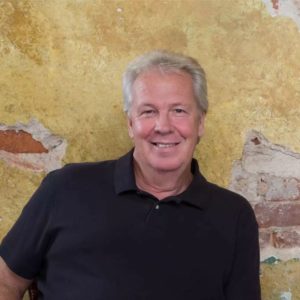 December is a time for sharing. At Christmas, we (Christians) celebrate The Greatest Gift of All, Jesus . We have been talking with many industry leaders, artists, pastors, promoters, etc. and asking them questions.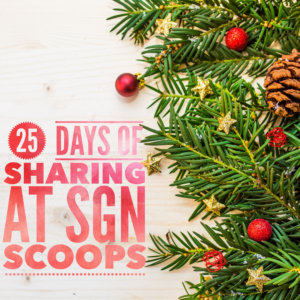 Question #23 goes to Mark Lanier.
Mark was a member of the group , "Perfect Heart" from 1990-1997.
Their song, " Somebody Touched the Lord" was a former Singing News song of the year.
Mark, something new is happening this year at The Memphis Quartet Show? In 10 seconds or less, can you tell us?
Tags:
Mark Lanier
,
Memphis Quartet Show
,
perfect heart
Posted in
announcements
|
Comments Off

on "25 Days of Sharing"- Mark Lanier
Written by Scoops Staff on February 26, 2010 – 1:14 pm -
Multiple award-winning quartet, Perfect Heart has entered into an exclusive representation agreement with the Free Spirit Agency.   The Free Spirit Agency will be handling all personal appearance scheduling for the quartet.
Terry Dorsey, CEO and Managing Agent of the Free Spirit Agency shares his excitement about this association with Perfect Heart.  "It is an honor to be working with a quartet of the caliber of Perfect Heart.  These are four dedicated and talent men of God who will be a major impact on the future of this industry and I am happy to be a part of what they are doing."
After a brief  retirement, original member Mike Presnell is returning to be a part of introducing Perfect Heart  back to the southern gospel world.  "Perfect Heart is excited to partner up exclusively with the Free Spirit Agency."    says Mike Presnell, founding member and bass singer for the quartet.  "It's great to be working with someone that has the knowledge and experience that Terry Dorsey and the Free Spirit Agency brings to the industry.  With the history and knowledge that this team brings to southern gospel music, I feel that this is a perfect fit for what we see as a great future together."
Perfect Heart has a great history in Southern Gospel music and a very bright future in the industry.  A new recording entitled, "The Best of Perfect Heart," is to be released soon.  A new single, "Glory Waves", is currently playing on southern gospel music radio.
To schedule Perfect Heart for your next concert or special event contact Terry Dorsey at 502-314-9373 or by email at  freespiritagency@yahoo.com.
Tags:
free spirit agency
,
perfect heart
Posted in
industry news
|
Comments Off

on PERFECT HEART SIGNS EXCLUSIVE REPRESENTATION AGREEMENT WITH THE FREE SPIRIT AGENCY.