Written by scoopsnews on August 26, 2016 – 6:12 am -
Last week, Michael Lee met SGNScoops VP of Sales and marketing ,Vonda Easley,  at Christian Country Expo in Pigeon Forge, Tennessee.
Vonda shared with Michael about a young girl, just called into the ministry, who was struggling with having tattoos.  After the conversation, God began to give Michael a song. Here's a video of Michael singing it last night just after he and a friend had finished the lyrics and melody.
Don't you just love it when God does something like this? Michael was represented by Red Hen Records at CCX 2016.
Stay tuned! You will be hearing this one on the radio soon….
Find out more about Michael Lee here.
Tags:
Christian
,
Jesus
,
Michael Lee
,
Red Hen Nashville
,
Red Hen Records
,
tattoos
,
Tattoos and the Truth
Posted in
announcements
,
video
|
Comments Off

on Tattoos and the Truth- Michael Lee
Written by scoopsnews on August 15, 2016 – 10:10 am -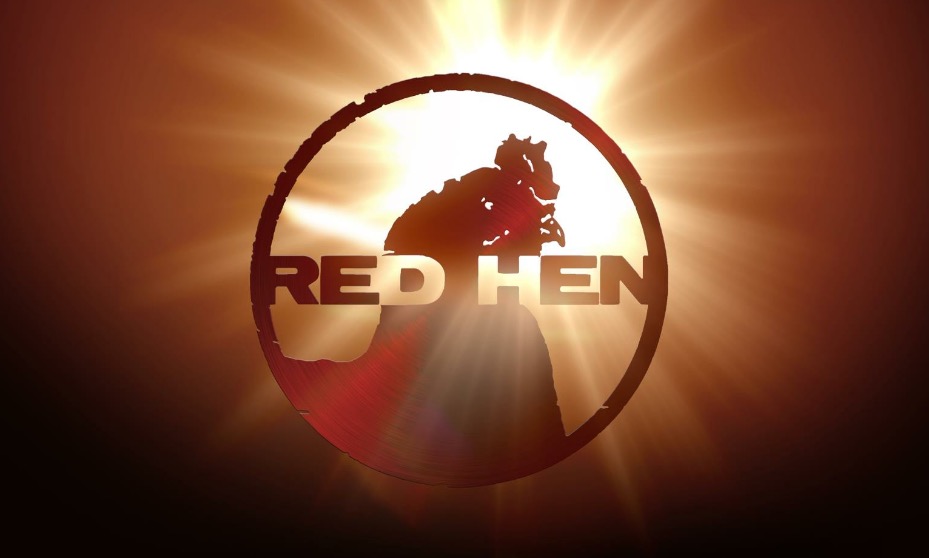 Red Hen Records will be featuring the following artists tomorrow at Christian Country Expo in Pigeon Forge, Tennessee.
Ryan Watkins from Ider, Alabama
Michael Lee from Trion, Georgia
Maisy Reliford from Borden, IN
Zack & Rodney from Trinity, NC
Tiffany Nicole Porter from Globe, KY
Mitch Pullen from Wyatt, Missouri
Bruce Hedrick from Statesville, NC
Bryan Carroll from Trion, Georgia
The showcase will start at 10 am at The Smoky Mountain Convention Center.  Tickets are free. Everyone welcome…
Tags:
Red Hen Records
Posted in
announcements
|
Comments Off

on Red Hen Records …Featured Showcase Tomorrow at CCX 2016
Written by SGN Scoops Staff on August 28, 2014 – 1:04 pm -
Triplicity included in GMA's Country Album of the Year Dove Award Nominations
(Hendersonville, TN) – Red Hen Records is pleased to announce that Triplicity, the latest recording by Red Roots, had received a nomination for Country Album of the Year in the 45th Annual  GMA Dove Awards.
Produced by father/son production team Rick and Micah Schweinsberg, the album's first single reached the top 10 on the Singing News radio chart, and the second single continues to climb.  Triplicity was featured as a New and Noteworthy release on the iTunes' Country page during release week and Red Roots has since appeared on several television networks and CCM festivals in promotion of the album.
At work on the production of their new video for the single "Great Big Yes," Red Roots commented, "we are excited and still getting over the shock of being nominated for a Dove Award.  Thanks to everyone who voted!"
The Dove Awards will be held on Tuesday, October 7, 2014, at Allen Arena on the campus of David Lipscomb University in Nashville, TN.  The show will air across the world on the Trinity Broadcasting Network.
Red Roots features identical red-headed triplets, Nika, Nicole, and Natalie Taylor.   With a stage persona as fiery as their blazing red locks, it's no surprise Red Roots is enjoying tremendous success.  Six radio singles off their first two albums have charted in the top 40 of the Singing News Magazine, with the first single "Seven Days" off Triplicity being their highest radio debut to date.  Red Roots was named Favorite New Trio at the 2013 Singing News Fan Awards and was a featured contestant on the American Bible Challenge.
Red Hen Records is the country division of Daywind Music Group and home to great artists such as Michael Lee and Zach & Rodney.  Red Hen is distributed to retail and all major digital outlets through New Day Christian Distributors.
For more information regarding Red Roots, please visit www.theredroots.com, www.redhennashville.com, or contact Amanda Martin at publicity@daywind.com.
If you are interested in booking Red Roots, please contact Red Roots Booking at: (228) 623-6752, RedRoots3@gmail.com, or TheRedRoots.com/Booking.
Tags:
Dove Award
,
Red Hen Records
,
Southern Gospel News
,
Southern Gospel Update
,
Triplicity
Posted in
announcements
|
Comments Off

on Red Roots Honored with Dove Nomination