Written by Staff on February 17, 2019 – 1:06 pm -
Jason Crabb and his wife, Shellye, were married 20 years ago. After two decades, they have grown a family, observed twenty Christmas Eves, developed a thriving career in Christian music, and celebrated many awards, including Grammy, Dove, and Diamond.
Jason, along with his brothers and sisters, still makes limited appearances as the Crabb Family, 22 years following their first appearance, and get together as a family as often as possible.
This artist knows that the best things in life are the things that last. Things like faith, love and family. And gatherings during one of the most holiest times of the Christian calendar.
"We really like to get together with family," says Jason about his Christmas traditions. "It's just family time. The perfect Christmas for me, would be to go back home to Kentucky and spend it with my family. To go to one of those little bitty Christmas plays that the kids do, in one of those little country churches that I grew up in. Watch Mary drop the baby Jesus doll in the manger scene. Those things you just never forget. You know, the main thing for me is Jesus and family during that time."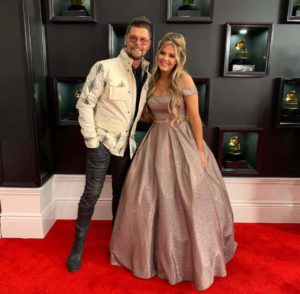 The Crabb family has been blessed with the ability to share their love for Jesus musically, and now Jason has started flexing his songwriting muscles on his latest award-winning release, "Unexpected." Not every song on this recording is one he has written, however.
"The best song always wins, doesn't matter if you wrote it or whoever else," Jason states. "But how can we get up and say 'this is me,' if we didn't have any part of the creation? I didn't think I had it in me to create it.
"So I've gotten wise," Jason grins. "I've got people around me to help me, you know, get with writers, to get with people that are a great help to put all the pieces together of what I want to say, to glue it all together, make a great piece of artwork. Instead of one holding the brush, there's three, and then the band comes along and there's numerous people.
Tags:
Christian Music
,
christmas
,
gospel music
,
Grammy award
,
Jason Crabb
,
Revival of Love
Posted in
Christian interest
,
sgn scoops magazine
|
Comments Off

on Jason Crabb: Praying for a Revival of Love