Written by scoopsnews on November 29, 2018 – 8:02 am -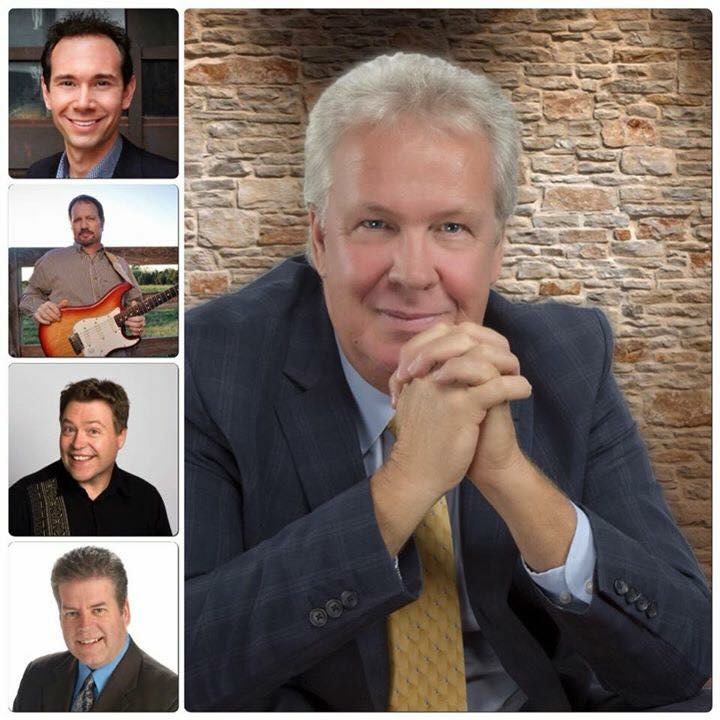 From Mark Lanier:
People are saying "Tell me about your Christmas Program" so here goes…
Christmas music, Southern Gospel Music, as well as laughter, memories, great musicianship and hopefully an all around good time for the whole family that will hopefully get you in the Christmas Spirit! The musicians bring years of experience and are a joy to listen to. Andrew Ishee worship leader of Life Church in Laurel is the pianist and I know he will bless you with his great talent and showmanship.
Gather your church group now and plan to come to this free event (of course a love offering will be received)
Here's the locations and addresses:
Thursday Night Nov 29 6pm
Broadmoor Baptist
5426 MS 39
Meridian MS 39305
Friday Night Nov 30 6:30pm
Buhl Baptist
11968 Buhl School Road
Buhl, AL 35446
( just west of Tuscaloosa AL)
Saturday Night Dec 1 6 pm
Milkcreek Methodist
2319 Mill Creek Road
Laurel MS 39443
Sunday Dec 2 6pm
First Baptist Church
103 Pond Street
Jonesville LA 71343
Tuesday Dec 4 6 pm
Piney Woods Church
550 Hamilton Road
Downsville LA 71234
( this concert will only be yours truly and Andrew Ishee)
Tags:
Andrew Ishee
,
Mark Lanier
,
Rick Francis
Posted in
announcements
|
Comments Off

on Tonight! Music, Memories & Laughter…. Check this out!!!
Written by SGN Scoops Staff on September 11, 2013 – 5:55 am -

Make your plans to be with all of the former members of the Mid South Boys and MidSouth as they "Reunite for a Cause!" Robby McGee, Bobby Bowen, Donnie Lewis, Rick Francis, Tony Turner, Joe Cook, Kent Humphrey and Jason Humphrey and will reunite for a special evening of Gospel Music!
When: Friday, October 4, 2013 at 7:30pm (Central Time)
Where: Cornerstone Church in Madison, Tennessee (Nashville)
Cornerstone Church is located at 726 W. Old Hickory Blvd. in Madison, Tennessee (Nashville).
Take I-65, north of Nashville to Exit 92 (Old Hickory Blvd. exit).
VIP Seating Available! (First Come, First Served.)
We're going to reserve a special VIP section up front for the first 100 folks that request them, of course we are going to take care of our immediate families to have great seats but, here's a chance to get yours too.
To reserve your VIP seat, send an email to: tourmgr7@aol.com
Be sure to email your name and mailing address and Donnie Lewis will personally send your VIP ticket to you. The quicker you respond, the better seat you will have. Order all you need but PLEASE, use all the tickets that you request!
This event is called "MidSouth – Reunited For A Cause." Admission is FREE! A love offering will be taken to benefit the Oasis Children's Home in Chennai, India.
You'll enjoy a LIVE band as the members of MidSouth once again perform songs like "City Lights," "Resting Place," "That's My Child," "Down To Earth," "Sin Met Grace," "Tabernacle," "We'll Go To The Well," "You Were At The End Of Every Road," "Without You, I Haven't Got A Prayer," "Every River Has A Bridge," and many, MANY more!
During the 1980s and 90s, the Mid South Boys and MidSouth band were touring groups who helped to define the musical genres now known as Christian Country, Inspirational Country and Positive Country music. They have won numerous awards, including a Singing News Fan Award for Favorite Newcomer and a Dove Award for Country Recorded Song of the Year for "Without You, I Haven't Got A Prayer." In 1992, they garnered a Grammy nomination for Best Southern Gospel Album. They also helped to launch a successful "Feed The Children" tour. Eventually, they dropped "Boys" from the name, and just went by the name "MidSouth." The group disbanded in 1997.
Robby McGee, former manager, keyboard player and tenor vocalist for the group says, "To say that the band is excited to be getting back together for one big night of music and memories would be an understatement! Since we announced the reunion concert, the stories that people have shared about the impact our music has made in their lives is truly humbling and will definitely make this a night to remember!"
MidSouth lead singer Bobby Bowen states, "I am so excited about the MidSouth reunion! I spent 15 wonderful years with the group and those were some of the best years of my life. It will be almost 16 years since we all got off the road back in 1997. To be able to sing our hit songs with all of the guys again will be one of the great joys of my life! You do not want to miss this concert!"
For more information, contact:
Robby McGee
(615) 865-6655
rmcgee@cornerstonenashville.org
Bobby Bowen
(615) 424-4053
bobbyhbowen@hotmail.com
Donnie Lewis
tourmgr7@aol.com
Tags:
Bobby Bowen
,
cornerstone Church
,
Donnie Lewis
,
Joe Cook
,
Kent Humphrey
,
Rick Francis
,
Robby McGee
,
southern gospel
,
southern gospel concerts
,
Southern Gospel News
,
Tony Turner
Posted in
announcements
|
Comments Off

on Former Members of the Mid South Boys and MidSouth Reunite for a Cause
Written by SGN Scoops on September 4, 2013 – 5:46 am -
Randy and Wendi Pierce, of Nashville, TN, have their brand new project completed and ready just in time for the National Quartet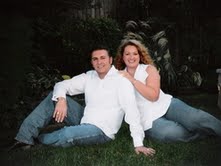 Convention next week. The project will feature some of their own material and is produced by Rick Francis. The duet will also be featured on a radio and promoters showcase in conjunction with EHA-Nashville.  They will be co-hosting along with Rhonda Mitchell-Frye, Rick Francis, and Lynn "Royce" Taylor. Evie Hawkins notes, "I'm thrilled that Randy and Wendi's latest project is available for the NQC. I am looking forward to their showcase and the wonderful artists and co-hosts we have lined up. This is a celebration of Randy and Wendi's new project and  I believe the public will enjoy their original material and so glad they could have Rick Francis involved in its production!" More info on Randy & Wendi:
www.EHA-Nashville.com
 and visit: 
www.RandyandWendiPierce.com
Tags:
Evie Hawkins
,
Randi and Wendi Pierce
,
Rick Francis
,
Southern Gospel News
Posted in
announcements
|
Comments Off

on Randy & Wendi Pierce Celebrate New Project with an NQC Showcase with Friends