Written by SGN Scoops Staff on June 9, 2013 – 4:09 pm -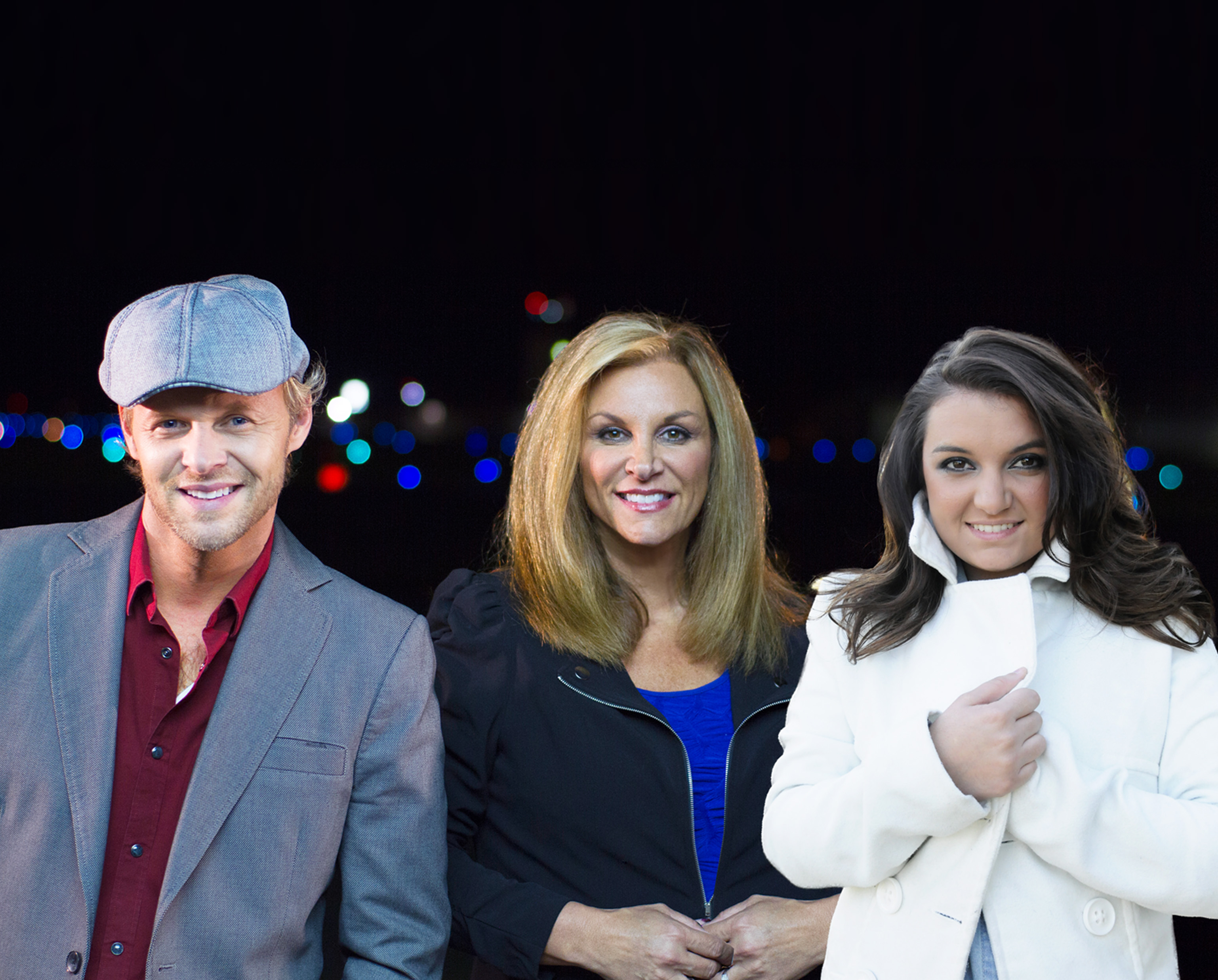 The Nelons
"Living a Legacy of Love"
By Jennifer Campbell
Southern Gospel Music is rooted in family, faith, and the mindset that musical talent should be handed down from generation to generation. The Nelons are the prime example of a family who lives this tradition every single day of their lives. Kelly Nelon Clark carries on the tradition started by her father Rex Nelon, just as her children are now a part of the legacy left by their grandfather. Kelly, Jason, Amber, and Autumn understand the value of Southern Gospel Music.
They also know that a close-knit family is priceless. Above all, they place Jesus Christ at the center of it all. Through their love for music, love for family, and love for Jesus Christ, The Nelons are living a legacy of love!
For Kelly Nelon Clark, Southern Gospel Music is a way of life. She spoke of her first recollection of Southern Gospel Music, "I'm sure I was at a concert where my father was singing with The LeFevres and if I remember correctly it was at the city auditorium in Atlanta, GA. I was probably three years old."
Rex Nelon left a legacy that will always be remembered, both by his family and the countless individuals he influenced throughout his life. "My father would be the greatest influence in my life," Kelly stated. "I watched how he handled adversities, the bus break downs, the constant staying on the phone to make sure the dates were on the books so that we could make a living. He handled so many things and he handled them well. He was such a good man and a man of great integrity. I don't think he realized how many people loved him."
Of course, Jason Clark is no stranger to Gospel Music either, having been raised alongside his bass singing father Dan Clark. Jason says, "I remember hanging out at their concerts, riding the bus occasionally, going to their rehearsals, then coming home and giving my very own pretend concerts for the audience of Mammaw & Papaw Clark in their living room. They have a picture of me in diapers, holding my microphone and giving the performance of a lifetime at the early age of two."
Amber and Autumn also grew up with Gospel Music running through their blood. Amber said that music has always been a part of her life and that she has always wanted to sing Southern Gospel Music. Autumn echoed Amber's response saying, "That's all I have ever really known."
The Nelons are comprised of husband and wife duo Jason Clark and Kelly Nelon Clark, along with their daughters Autumn and Amber. Throughout their musical career, they have garnered three Grammy nominations, six Gospel Music Association Dove Awards, and many other accolades. They have traveled from sea to shining sea and they have even journeyed "across the pond" on a Scandinavian tour.
"I love to travel because it has afforded us the privilege of seeing the world over, and experiencing so many diverse cultures," commented Jason. "The ministry is more fulfilling than I could ever explain when I think about the marvelous love of Jesus and that I get to tell others about that through the medium of music is extremely humbling, gratifying, and sometimes overwhelming."
Kelly added, "We have traveled here and abroad and the greatest thing are the friendships and relationships we have made and kept down through the years. We love and cherish our friends. Also to see a life that has been affected by something we have sung or said is worth all the miles we travel." Whether they are at home or abroad, one thing is certain: Kelly, Jason, Amber, and Autumn love what they do because they are doing what they love.
Kelly said that singing has always been her dream. She commented, "From the first day of kindergarten it was just a part of me that I would sometime sing with my father. It was my dream and my desire and thankfully God granted the desires of my heart. I spent many days on the road with my father Rex Nelon, and I can honestly say it was always a joy. We were very close and we talked every day and I could tell him anything. I really miss that." Read more »
Tags:
Atlanta
,
gospel music
,
jason clark
,
Jennifer Campbell
,
Kelly Nelon
,
Kelly Nelon Clark
,
nelons
,
Rex Nelon
,
Sam and Buddy
,
The LeFevres
,
the nelons
Posted in
sgn scoops magazine
,
special feature
|
Comments Off

on The Nelons "Living a Legacy of Love"