Written by Staff on June 21, 2019 – 6:25 pm -
Once In a Lifetime Trips feature Rebecca St. James, Avalon, Jason Crabb, Russ Taff, Selah, Jaci Velasquez and more!
NASHVILLE, Tenn. (June 21, 2019) – Icon Destinations, a subsidiary of Da Silva International, was announced today by Rui Da Silva. Da Silva is president of the company, a multi-national and multi-faceted sports and entertainment/media company with main offices in Los Angeles, Santo Domingo and Edmonton.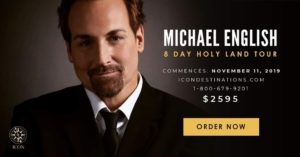 Da Silva started Icon Destinations to give people the ultimate experience of going to The Holy Land with their favorite Christian artist/personality. Da Silva says: "Icon Destinations was created as an "ultimate bucket-list" destination company and I have found that most Christians list visiting the Holy Land at the top of their bucket list. So, what better way to do that than going there and also being able to watch their favorite Christian artist perform live? It's an experience like none other! The other reason we started this was that for many Christians, visiting the Holy Land was a challenge financially. I feel we have succeeded in pricing the trips in a way that allow more Christians to be able to make these trips without having to lower the quality of any of the amenities. We are excited!"
Also announced today was the opening of the Nashville, TN office exclusively to handle Icon Destinations. Kevin Stevens, a veteran artist/tour manager, has been appointed as Vice President of Icon Group and will helm the Nashville team. Over the last 26 years, Kevin Stevens has become one of the most experienced and successful artist/tour managers in Christian music, handling the careers and tours of Michael English, Avalon, Kathy Troccoli, Natalie Grant, Sandi Patty, 4Him, and many more.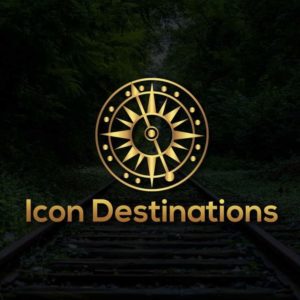 Stevens comments: "I'm always looking for great new opportunities that I can be part of. Icon Destinations has allowed me to use my 20 plus years of relationships in the industry in a new and exciting way. I love what I do and this will only add to the already fulfilling moments I've had."
Additional staff for the Nashville-based operations was also announced. Frank Shelton Jr. is joining the team as the Director of Speaking Engagements. Having worked for two decades on Capitol Hill in some of the highest levels of government, Frank brings a unique perspective along with a wealth of experience and wisdom to the team. Among his career highlights are: member of Congress in the House Leadership, bi-partisan figured on the floor of the United States Senate, aide to the Governor of Maryland, among other positions. He serves on the advisory board with professional athletes in the fight against human trafficking and has served as the International Evangelism Chairman for the 2012 Olympics outreach in London England and so much more! Frank says: "I am thrilled to serve with Icon Destinations assisting individuals to "walk in Jesus' footsteps" in the Holy Land."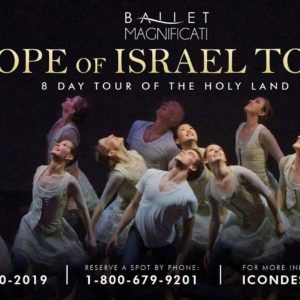 Also joining the Nashville-based team is Derek Simonis as Social Media Director and Rebecca Grice as Marketing Manager.
Initial trips announced include Rebecca St. James, Avalon, Jason Crabb, Russ Taff, Selah, Jaci Velasquez with more to be announced soon.
Icon Destinations – experience a trip you'll never forget!
Connect with Icon Destinations:
Phone: 1-800-679-9201
www.icondestinations.com
www.facebook.com/Icon.Destinations
www.instagram.com/icon.destinations
www.twitter.com/IconDestination
Tags:
Avalon
,
Christian Music
,
gospel music
,
Icon Destinations
,
Jaci Velasquez
,
Jason Crabb
,
Rebecca St. James
,
russ taff
,
Selah
Posted in
announcements
,
artists
|
Comments Off

on Icon Destinations Launches with Slate of Trips to Holy Land featuring Lauded and Loved Personalities
Written by SGN Scoops Staff on September 19, 2012 – 11:43 am -
(New York, NY – September 19, 2012) – 2012 has been a big year for Christian artists Sandi Patty and Jason Crabb, with

Patty touring all over the world and Crabb being awarded with Male Artist of the Year and Artist of the Year at the GMA Dove Awards. The year isn't winding down for these two gospel stars though. Today, Sandi Patty and Jason Crabb are ecstatic to announce a 2012 "Christmas Celebration" tour together. The two are blessed to be working together and will announce cities they will be stopping through along with other details in the coming weeks.
Patty and Crabb couldn't be more thrilled to be working together. Crabb exclaims: "I'm excited to join Sandi Patty for "A Christmas Celebration." If you've ever heard her sing, you know why she's called "The Voice"! I am thrilled and honored to share the stage and this special time of year with her. It's gonna' be great!" Patty is just as excited, stating: "I cannot tell you how excited I am to be touring with Jason Crabb. I am such a huge fan of him and his music and it is such a joy for me to share this Christmas season traveling the country singing with him."
This won't be the last time Patty and Crabb will work together either. The pair is also happy to announce the second "Sandi Patty & Friends Cruise" which will feature Jason Crabb and other special guests such as Larnelle Harris, Selah, Anita Renfroe, Angie Smith, Sheila Walsh and Jim Lyon. The Caribbean cruise will depart from Ft. Lauderdale, FL. and set sail February 23, 2014 through March 2, 2014. Be on the lookout for more information on this amazing event combining the luxury of a Caribbean cruise and wonderful entertainment.
Patty and Crabb will keep busy leading up to the cruise. Both artists are set to release new albums during 2013. Patty is currently working on her new album which is set to release in the early fall of next year. Crabb is also working on an album with producers Ed Cash, Jay DeMarcus and Wayne Haun which is due out early next year.
About Sandi Patty:
Sandi Patty has won 40 Dove Awards, five Grammy Awards, four Billboard Music Awards and became a Gospel Music Hall of Fame inductee in 2004. Her albums have sold more than 11 million units, garnering her three platinum and five gold recordings. As the most-awarded female vocalist in contemporary Christian music history, her voice is still the gold standard by which all who follow are measured. Patty latest release "Broadway Stories" features her favorite Broadway songs. She has been blessed to perform these songs with several symphony orchestras.
About Jason Crabb:
Known not only as a singer but also as a musician, author, and host, Jason Crabb was born to bless the world through his talents. In 2009, Crabb's solo career took off, gaining him one Dove award after another leading him to winning over 20 Dove Awards, a Grammy Award and most recently Soloist of the Year award from NQC Music Awards. This past year, Crabb was honored to be awarded with not only the Male Artist of the Year award at the GMA Dove Awards but also the Artist of the Year award.
For more information and to stay up to date with Sandi Patty and Jason Crabb, please visit:
Tags:
Angie Smith
,
Anita Renfroe
,
christmas
,
Jason Crabb
,
larnelle harris
,
sandi patty
,
Selah
,
Sheila Walsh
,
Southern Gospel News
Posted in
announcements
,
christian entertainment
|
Comments Off

on ICONIC MUSIC ARTIST SANDI PATTY TEAMS UP WITH GRAMMY-WINNING ARTIST JASON CRABB TO BRING "A CHRISTMAS CELEBRATION" TO A CITY NEAR YOU
Written by SGN Scoops Staff on October 24, 2011 – 7:18 pm -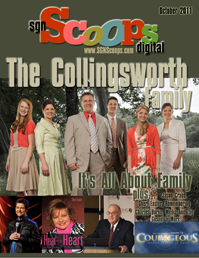 We are proud of this month's issue of SGNScoops Magazine. In the October edition, read the inside Scoop on the Collingsworth Family, Jason Crabb, Sheri LaFontaine and Adam Brown. This month's album reviews feature new music from Russ Taff, Selah, Four Fold and Crawford Crossing.  Be sure to read a review on Sheri Easter's new book, "Hear My Heart."  Staff writer, Lorraine Walker has written part one of a three part series concerning the media and the gospel. This month, the focus is on the Christian Film Industry and  the new movie "Courageous" is highlighted. Publisher, Rob Patz shares his thoughts about NQC  and the late Charles Burke is remembered by many friends in this issue. As always, this edition offers plenty of inspiration and encouragement to lift spirits. We are proud of our experienced staff of writers for bringing the latest developments in the Southern Gospel Industry with integrity. This month's contributors include Sandi Duncan Clark, Lorraine Walker, Stephanie Kelley, Rob Estep, Jeff Hawes, Lou Wills Hildreth, Jennifer Campbell, Victoria Shirey, Laurette Willis, Rhonda Frye, Rob Patz and our newest addition- John Mathis Jr.  We also welcome our new layout/ graphic designer, Pete Schwager to the staff. Thank you for reading SGNScoops magazine and please remember to share it with your friends! Click Here
Tags:
Charles Burke
,
collingsworth family
,
Courageous The Movie
,
Four Fold
,
Jason Crabb
,
jeff hawes
,
Jennifer Campbell
,
Laurette Willis
,
Lorraine Walker
,
Lou Wills Hildreth
,
Rhonda Frye
,
Rob Estep
,
rob patz
,
russ taff
,
Sandi Duncan Clark
,
Selah
,
Sheri LaFontaine
,
southern gospel
,
Southern Gospel News
,
Stephanie Kelley
,
Victoria Shirey
Posted in
sgn scoops magazine
|
Comments Off

on October Issue of SGNScoops Magazine