Written by Staff on February 25, 2015 – 1:11 pm -
| | | |
| --- | --- | --- |
| 1 | Kingdom Heirs | Joys Of Heaven |
| 2 | Williamsons | It Was The Word |
| 3 | Browders | He Took The Nails |
| 4 | Legacy Five | Christ Is Still The King |
| 5 | Hyssongs | Still Blessed |
| 6 | Brian Free and Assurance | Unashamed |
| 7 | Bowling Family | That's What I Miss The Most |
| 8 | Hoskins Family | Land Of Endless Tomorrows |
| 9 | Tim Livingston | I Just Miss You |
| 10 | Dunaways | Church In The Kitchen |
| 11 | Shellem Cline | Dinner With Jesus |
| 12 | Greater Vision | The Blood Hasn't Ever Changed |
| 13 | Ernie Haase and Signature Sound | Water Walking God |
| 14 | Debra Perry and Jaidyn's Call | Bottom Of The Hill |
| 15 | Karen Peck and New River | Everybody's Going Through Something |
| 16 | Mark Bishop | Pray On The Little Days |
| 17 | Lore Family | It Shall Be Well |
| 18 | Kingsmen | Oh Yes I Am |
| 19 | Steeles | Eternally |
| 20 | Tribute Quartet | Everything I Need |
| 21 | Joseph Habedank | Never No Never |
| 22 | Isaacs | I Wanna Be There |
| 23 | Jones | Come On, Come On |
| 24 | Mylon Hayes Family | There's Still A Refuge |
| 25 | Zane and Donna King | No One Like God |
| 26 | Mark Dubbeld Family | Face Of The Captain |
| 27 | Shellem Cline | That Saving Song |
| 28 | Tammy Jones Robinette | I Like Life |
| 29 | Talleys | Hidden Heroes |
| 30 | Porter Family | It Won't Be Today |
| 31 | Clyde Felton Jr. | Lord Forgive Me |
| 32 | Kevin and Jennifer | He's Still Doing Miracles Today |
| 33 | Triumphant Quartet | This Blood |
| 34 | Taylors | Measure Of Grace |
| 35 | Beyond The Ashes | Over For Good |
| 36 | Dennis Cook | One Pair Of Hands |
| 37 | East Ridge Boys | Pray Pray Pray |
| 38 | Poet Voices | He Saw Me |
| 39 | Troy Burns Family | By The Blood Of The Lamb |
| 40 | Gold City | Part The Waters |
| 41 | Whisnants | Glorybound |
| 42 | Josh and Ashley Franks | He Promised Me |
| 43 | Caleb's Crossing | Isn't The Love Of Jesus Something Wonderful |
| 44 | Mercy's Well | I Wanna Hear The Gospel |
| 45 | Guardians | He'll Welcome Me |
| 46 | Gaither Vocal Band | Sometimes It Takes A Mountain |
| 47 | Keith Barkley and Family Tradition | It Will Pass By |
| 48 | Wards | Coming Out Of Bondage |
| 49 | Perrys | I Can Trust Him |
| 50 | Primitive Quartet | Empty Me |
| 51 | Mercy's Reflection | Oh What A Difference |
| 52 | Jason Crabb | Love Is Stronger |
| 53 | Heavenly Sunrise | He Died A Savior |
| 54 | Pauline Patterson | One Prayer Away |
| 55 | Watts, Rowsey and Bean | Don't Give A Rock A Chance |
| 56 | Bev McCann | Smile |
| 57 | Partons | No More Chains |
| 58 | Mark Trammell Quartet | Don't Stop Running |
| 59 | Scotts | I Won't Let Go Of My Faith |
| 60 | James and Jeff Easter | Jesus Is Living In Me |
| 61 | Martins | If We Ever Needed The Lord Before |
| 62 | Clay Jacobs | Tough As Nails |
| 62 | Greater Vision | Don't Try To Tell Me |
| 64 | 11th Hour | How Will You Plead |
| 65 | Brian and Angela Monehan | I Talk To Him |
| 66 | LeFevre Quartet | Put It Right There |
| 67 | TaRanda Greene | That's Where Amazing Happens |
| 68 | Barry Rowland and Deliverance | Somebody Go Get God |
| 69 | Rick Webb Family | Send Me |
| 70 | Doug Hudson | Help Me Find My Way Home |
| 71 | Inmans | Here Comes The Bride |
| 72 | Horn Family | Rise Above The Fall |
| 72 | Wilbanks | I'll Be Praisin' You |
| 74 | Crowe Lawson and Williams | Insured Beyond The Grave |
| 75 | Down East Boys | Holy All Over Again |
| 76 | Campbell and Rowley | It's Not About You |
| 77 | Tony Burchette | Better Hurry Up |
| 78 | Conners | I Need To Hear From Heaven |
| 79 | Amber Nelon Thompson | What Do You Say |
| 80 | Rita Broyles | Looking Through The Bars |
| 81 | Bradys | My New Home |
| 82 | Rod Truman | I'm Gonna Make It |
| 83 | Booth Brothers | I Played In The Band |
| 84 | Hagees | That's What Love Looks Like |
| 85 | Page Trio | I Wanna Go There |
| 86 | Gospel Truth Trio | I've Been Born Again |
| 87 | Southern Raised | Good News From The Graveyard |
| 88 | Charlie May | One Last Stand |
| 89 | Akins | Joyful Joyful We Adore Thee |
| 90 | Gordon Mote | Ain't It Just Like The Lord |
| 91 | Rochesters | My Savior's Love |
| 92 | Sounds Of Victory | How Good God's Been To Me |
| 93 | Bledsoes | I'm Glad I'm Saved |
| 93 | Chuck Day | Back Page News |
| 95 | Undivided | For Another Day |
| 96 | Greater Vision | For All He's Done |
| 97 | Exodus | Tell Me Oh Tell Me Again |
| 98 | Heaven's Mountain Band | A Cross And Three Nails |
| 99 | John Penney | Jesus Is Coming |
| 100 | Valor 3 | Hallelujah He Has Risen |
Tags:
Christian Music
,
gospel music
,
SGN Scoops digital magazine
,
SGN Scoops Top 100
,
southern gospel
Posted in
announcements
,
artists
,
sgn scoops magazine
|
Comments Off

on SGN Scoops Top 100 for February 2015
Written by Staff on September 16, 2014 – 9:08 am -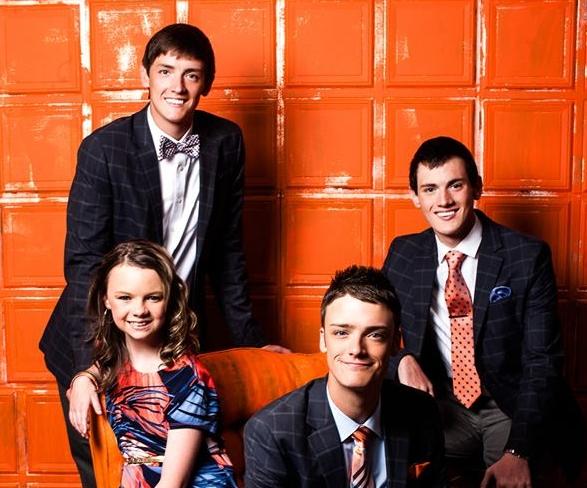 SGN Scoops is continuing with the ongoing Fast Five feature and this week we talk with Kody Erwin of The Erwins. This quartet of three brothers and one sister is taking the Gospel music world by storm, having recently signed with StowTown Records and watching their latest single, "When Justice Called, Mercy Answered" heading up the charts. Kody, Keith, Kris and Katie are capturing hearts of audiences far and wide with their distinct harmonies and new release, Back To The Basics.
SGN Scoops asked Kody Erwin, "What are your five favorite things to do when not traveling and singing?"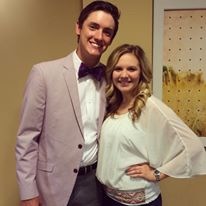 Kody's answers:
1. Just relax and spend time with family and my fiancé . (Editor's note: Sorry girls!)
2. Try to play golf everyday, if possible!
3. Hanging out with friends from our hometown we don't get to see all the time when we're on the road.
4. I like to play basketball at the house with some friends and family.
5. This could be the best: eating HOME COOKED MEALS! The best food you'll eat comes from my house I believe!
For more information on The Erwins and their tour schedule, visit http://www.erwinministries.com
By Vonda Easley and Lorraine Walker
Tags:
Christian artists
,
Christian Music
,
gospel music
,
Kody Erwin
,
Lorraine Walker
,
sgn scoops
,
SGN Scoops digital magazine
,
SGN Scoops Fast Five
,
The Erwins
,
Vonda Easley
Posted in
announcements
,
artists
,
sgn scoops magazine
|
Comments Off

on SGN Scoops' Fast Five with Kody Erwin of The Erwins
Written by Staff on August 22, 2014 – 10:55 am -
By: David Staton
Surely You Know Better!
I have always been amazed how many church people can compartmentalize their church life from how they live their lives Monday through Saturday. I have been in ministry all of my life and I've also worked secular jobs during many of my years in ministry. I will probably speak for many folks in ministry in this article. I am going to address a few issues from many different views concerning business and ministry.
My dad always told us kids that if anyone tries to get you to ignore common sense in anything, we should stay away from that person. There have been times when I ignored what my dad taught me, and I can tell you that I have regretted every one of those times.   He always told us that God created you with a brain and if you don't use it, you will live a life with a lot of regrets. Your brain is what allows you to make important choices.
How do we choose to follow Christ and live according to the scriptures? You have to use the brain that God so wonderfully created and placed between your ears.   Common sense is not living a faithless life, it is using wisdom based on biblical principles and learning from past mistakes.   I heard a great preacher say once that those who won't listen must feel. It's the difference between foolishness and wisdom. What you are about to read is based on common sense, biblical instruction and what I have had to feel.
First topic: Recording
This is directed to gospel artists everywhere. The average budget for a recording by a major artist is anywhere between $20,000.00 and $40,000.00. With any recording project, time is money. When you see someone advertise that they can produce a 10 song project for $2950.00 and it will compare with anything on the radio, surely you know better! When you get in the studio and realize your budget recording only allowed enough time to get three songs done and now you have to come up with additional money in order to finish 7 more songs, surely you knew better.
Then when a radio promoter tells you they can take your demo quality recording and get you on the charts, surely you know better! And on the occasion that someone does manipulate the charts and gets that demo quality recording on the air, please know that the entire industry and most fans knows better. If you were in any other genre of music, it wouldn't even enter your mind that such a scenario could be possible. But somehow, since this is GOSPEL music, we open the window and let common sense sprout wings and take off.
To all of my artist friends, surely you can hear the difference.   Surely you know better. If you don't, I'm telling you with all the love I have for you and gospel music, you may want to consider a different way to make a living.
To all of my radio friends, surely you can hear the difference.   Surely you know better.
If I'm wrong about the last two, we are in really big trouble.
This is for my fellow artists who are struggling and those who consider themselves leaders in the gospel music industry. If Macintosh / Apple Computers didn't set retail prices and just gave away their products for whatever people thought they were worth, do you know how much that iPhone 5S, iPad or mac laptop would be worth? You guessed it, nothing. Then imagine the board of directors and stockholders of Apple sitting around a conference table as each one gives their opinion on why the company is about to go bankrupt.
The first one says, "I think it's because there are too many little computer companies with inferior products that is killing our industry."   Another says, "I think we just need to make more products." Another says, "I think we should train these smaller companies to make better products so there wouldn't be so much junk in the marketplace." Someone speaks up and says, "Forget the laws of supply and demand and let's just work harder and make more products." Each one gives their opinion and no one even addresses the fact that Apple has stopped setting a retail price on their technology and they are giving away their products. The obvious problem never gets addressed and Apple continues to give their product away. How can anything that Apple creates have any worth if they keep manufacturing with real numbers, real overhead but they only ask for donations?
If you are or have ever been a leading artist in our industry and you can't figure out this little parable, let me just go ahead and say it. STOP SINGING FOR FREE! Why should anyone go to NQC or any other promoter's event, stay in a hotel, pay a ticket price and have to buy food when most any of the artists on these events will be somewhere this year within an hour from my house singing for a love offering? Does that mean you will work less? Probably! But when you do work, there will be some worth and value to your music and what you do. I'm amazed that this has gone on for so long and everyone is still wondering why the crowds are getting smaller. YOU'RE GIVING AWAY YOUR PRODUCT! Not many people value the music and what you do. How can it have worth?
Now, I know I'm going to get comments from the spiritual elite that will want to talk about how these artists need to sing for the right reason and preach about the artist's lack of faith while ignoring their own lack of responsibility. All of a sudden, their spirituality just asked someone to ignore common sense and do something stupid. If you have six guys who each have families, riding on a bus that blows out $100 bills from the exhaust pipe, how can you ignore common sense and lose money? Surely you know better!
To the pastors and promoters who book these artists in their church or at their event, surely you know better. Even if the artists don't own a calculator to figure their real expenses, you have a responsibility for any ministry that is coming to minister and edify your church. I realize that the default response is that if the artist is right with God, they'll just drive blindly across the country and hope and pray that someone at your church cares enough to invite folks to come to this free event.
I would love to know how 1 Corinthians 16 gets ignored in all of the planning. If you're going to take a biblical position on this, don't just pull the lack of faith card; let's look at real biblical instruction. The apostle Paul told the church of Corinth to do what the Galatian church did. Paul told them to take up multiple offerings the first day of every week and set aside some so they wouldn't have to take up an offering while he was there.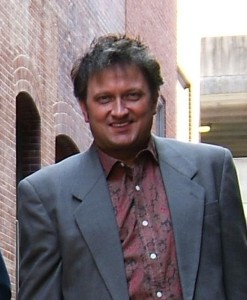 In other words, don't burden the folks who are visiting the night of the event to take care of the ministry coming in, set the money aside and plan ahead! The need should be met before the bus gets fired up. If there is a debate that singers are really ministers, then you should really examine the ones that are and bless them like they will bless your church. I have been on too many buses that have travelled for 20 plus hours to get to a date that is only guaranteeing them a love offering that night and refused to get them a hotel room.
My first thought is shame on the artist for neglecting common sense and putting your families at risk because you have not put any kind of value on what you do. After we arrive at the church and there's only 50 people that show up, my second thought is shame on the leadership of this church for putting no value on this ministry or the event itself. It's not worth more than a collection that night and it's not even worth putting some effort into trying to fill the seats.
The gospel has more value in a third world country. You don't have to bring a sound system, lights or even a singer. Just show up with some bibles and people will literally risk being tortured or killed to hear the gospel. Why do ministers who sing or preach have such little value to the American church?   Someone has to put value on this if it's going to last. So I say to both the pastors and to the artists, surely you know better!
I'm not trying to place blame on the artists or the churches, I'm just saying that we all need to wake up and use some common sense. There are thousands of part time, regional artists who don't do this for a living that will sing for free and that's fine, but if you are a professional artist and you devote all of your time and money into your ministry, there should be a difference between you and the artists who do this as a hobby.
The difference should be apparent in the quality of the music, the vocals and your overall presentation of the Gospel should be so powerful that it's obvious that you have worked and perfected what you do. All of this should make churches want to work toward an event where no financial need is left unfulfilled because you have made sure that no spiritual need is left unfulfilled that night.
For the artists who feel like this should strictly be entertainment, I applaud you. There is nothing wrong with Christian entertainment. In my opinion this should have a ticket price and if it's worth the ticket price, folks will show up. If not, you need to up the entertainment value by maybe making the music worth the price. If you think that people will pay a ticket price for a generic concert that most regional artists do, well…surely you know better.
To anyone who is wondering what the difference is between music ministry (which does have an element of entertainment value) and strictly entertainment, surely you know better!
David Staton is a monthly columnist with SGN Scoops digital magazine.
This column was originally published in April 2014 by SGN Scoops.
For current SGN Scoops issues visit https://www.sgnscoops.com/
Tags:
Can You Handle The Truth
,
Christian Music
,
David Staton
,
Gospel artist
,
gospel music
,
sgn scoops
,
SGN Scoops digital magazine
,
southern gospel
,
Truth
Posted in
sgn scoops magazine
,
special feature
|
Comments Off

on Can You Handle The Truth?
Written by Staff on June 17, 2014 – 12:37 pm -
By Lorraine Walker  Once upon a time there were two family Gospel singing groups. A single man from one family caught a glimpse of the single lady from the other and… Stop me if you've heard this one before. In the late '70's, The Hinsons were one of the most sought-after artists in Southern Gospel. As co-hosts of The Gospel Singing Jubilee, the line-up of Kenny, Ronny and Larry Hinson with Chris Hawkins had a popular sound that generated many fans across the country. At the same time, The Pathways were traveling the roads, singing Country Gospel and comprised of both Darrell and brother Eddie Freeman with their family. However, real love isn't like the fairy-tales and the courtship of Chris and Darrell took more than just a glimpse. But only a little more! Darrell Freeman had driven to Tampa Bay for a Foosball Tournament, a popular activity at the time. He heard the sound of a gospel group and went across the building to hear The Hinsons. He saw Chris Hawkins for the first time, but they didn't meet. "The first time we actually spoke was at the Union Hall in Lorain, Ohio," says Darrell. "The Hinsons performed that night and I drove to be there and truly met her finally. Sparks flew right away as I was attracted to her personality, what she looked like, her voice and just how wonderful she was and still is."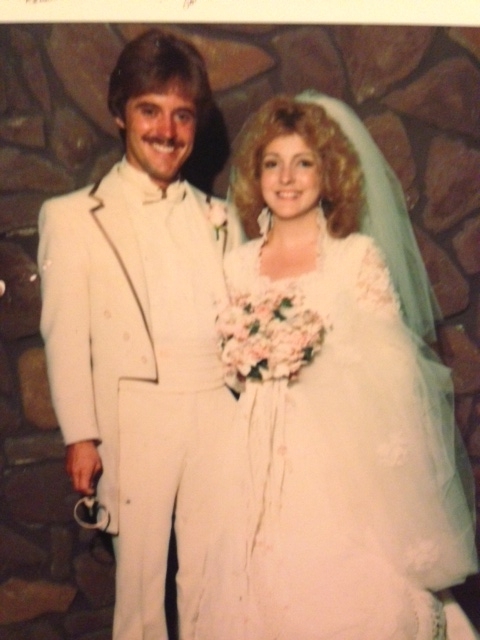 "The first time I remember meeting Darrell was at a concert when I was with The Hinsons," says Chris. "I really loved his smile and thought to myself, 'I'd really like to kiss him.' We actually met a couple more times before we officially started dating." Chris lived in Hendersonville, Tennessee and Darrell lived in Sandusky, Ohio, so 'dating' meant a long-distance relationship of three years before they were married on August 2, 1980 in Hendersonville. Chris remembers that the Hinsons were all present at the wedding. "Ronnie Hinson's daughter Kim was my flower girl and his son Bo was an usher and candle lighter." 
Chris joined the Pathways and soon she and Darrell were on their way to Nashville to begin The Freemans with Darrell's cousin Joe. The Freemans family expanded, and as their children Misty and Caylon grew older and began to flex their musical wings, Misty joined the group on vocals and acoustic guitar. Caylon joined as the drummer and also added vocals for The Freemans. Together they have continued their Country-Southern-Progressive sound that has made the group unique. Chris had won "Queen Of Gospel Music" while still in her teens with The Hinsons, and her distinctive vocals have brought The Freemans much success with singles such as, "Going Back" and "Hello In Heaven." Other top hits have included "He Chose Me" and "Three Rugged Crosses," along with Misty's debut tune, "What Judas Didn't Know." Many top songs and honors from SGM Fan Fair, Absolutely Gospel and the Diamond Awards have followed.
The Freemans have the right combination of vocal and instrumental talent to keep them at the top of their peer group for many years to come. The relationship between Chris and Darrell still seems to be the glue that holds this wonderful family group together. As they hit the road every week to minister to hundreds and thousands of people, this couple seem to radiate a strong love and respect for each other, even after 30-plus years of marriage and singing.
"Traveling together is a marriage in itself," says Darrell. "Traveling hasn't really affected our marriage because we are together most of the time anyway. I believe our marriage is as strong as it's ever been. I think we've raised two great kids and for them to be traveling all their lives, they've done well." 
"Traveling and working together does have its advantages and disadvantages," Chris adds. "I can honestly say that Darrell is not only my husband and business partner but also he is my best friend and so through the many years of working together we have grown stronger in our marriage. Darrell is the leader of this ministry and head of the household but we always make business and personal decisions together." Read more »
Tags:
Calon Freeman
,
Chris Freeman
,
Christian Country Music
,
Christian Music
,
Darrell Freeman
,
gospel music
,
Making Love Last
,
Misty Freeman
,
SGN Scoops digital magazine
,
the freemans
Posted in
artists
,
sgn scoops magazine
|
Comments Off

on Chris and Darrell Freeman: Making Love Last
Written by Staff on March 7, 2014 – 1:32 pm -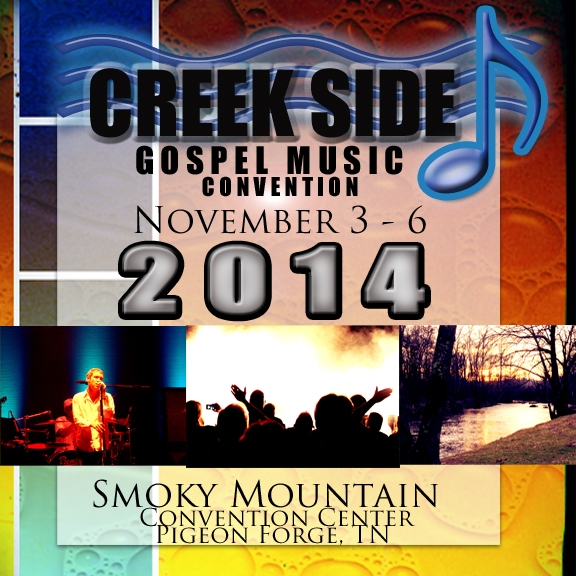 Pigeon Forge, TN  – Coastal Media and SGN Scoops Digital Magazine have announced an exciting new addition to 2014 Creekside Gospel Music Convention. Creekside is being extended by another day to enable the inclusion of more artists, events and fellowship that Convention attendees have enjoyed over the past two years.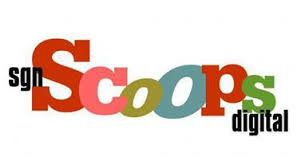 Jonathan Edwards of SGN Scoops Radio and trio Faith's Journey, says, "
Working back stage with the artists of this great event, I am thrilled that the demand to be apart of this event has allowed us to expand to a fourth day. With the extra day, there are more of your favorite groups to hear as well as always a surprise around the corner!"
"I have to say I'm very proud of what we're accomplishing with the Creekside Gospel Music Convention," says Rhonda Frye, Editor of SGN Scoops. "Our event has become a meeting place for friendships and business relationships to begin and thrive.Creekside has become a convention where artists feel they belong and are a part of something bigger than themselves. It has also been the desire of my heart to connect new artists to new fans.The best part is that we are sharing the love of Christ through song to anyone that wants to hear it- at no charge! Be a part of Creekside 2014. Unified, we can impact the world for Christ with the powerful tool of Gospel Music!"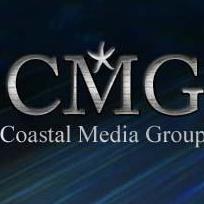 "I'm thrilled that we are able to present even more of the wonderful music that has been onstage at Creekside," says Rob Patz, CEO of Coastal Media and Publisher of SGN Scoops. "The Convention is growing and we want to make every moment count, by presenting Jesus through the best of today's Gospel music. We want to see all of our friends at all four days of Creekside!"
Creekside Gospel Music Convention will run from November 3rd to 6th in The Smoky Mountain Convention Center, with such highlights as The 2014 Diamond Awards, Lou Hildreth's Night of Honor, Old Fashioned Gospel Singing with Artists' Choir, as well as a daily chapel service and afternoon showcases. For more information, latest news and artists scheduled to appear, visit the Creekside page on Facebook, here: https://www.facebook.com/Creeksidegospelmusicconvention . Artists wishing to participate are asked to email Rob Patz at  rob@sgnscoops.com.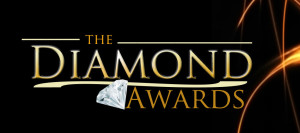 Tags:
2014 Diamond Awards
,
Bluegrass Gospel
,
christian country
,
Christian Music
,
Coastal Media Group
,
Creekside Gospel Music Convention
,
gospel music
,
SGN Scoops digital magazine
,
southern gospel
Posted in
announcements
|
Comments Off

on SGN Scoops Extends Creekside Gospel Music Convention