Written by Staff on November 14, 2018 – 6:58 am -
Chapel Valley is pleased to announce a new addition to their Sanctuary label. Meadow Lane is a Southern gospel trio from Cleveland, Tennessee consisting of three members of the Epperson family: Jeremy, his daughter Anais (20) and his son, Bryson (18).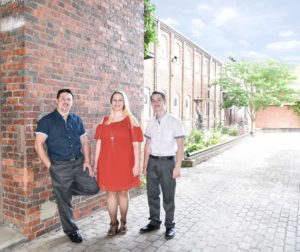 Jeremy recalls sitting next to his grandmother at just three years old, watching her put on her makeup on the way to the concert while she taught him to harmonize with the music from their family group, the Singing Echoes. Les Beasley put him on stage to sing at a concert when he was just five years old. When he started kindergarten, his mom came off the road and he went to school, but his concerts continued from the front yard. Neighbors would go outside to water flowers in the morning on Saturday and hear he and his brothers singing. They would go back out in the afternoon and the concert would still be going on. Now, they've passed that down to their families. Anais started singing before she could talk and even got a paddling her second week in kindergarten for singing in class.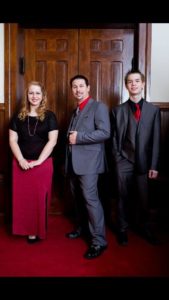 Jeremy traveled with the Singing Echoes for over 20 years, singing every part from bass to tenor, playing multiple instruments, and writing a number of favorite Singing Echoes songs. In February of 2014, Jeremy stepped down and shortly after, he and his two children formed Meadow Lane. The trio has toured several states and performed at many churches and prestigious venues across the country.
Shane Roark said, "We were impressed with this family from our first meeting. Jeremy's history in the music ministry is well-rooted, and Anais and Bryson have grown up immersed in the music they sing. They sing from their hearts. We're looking forward to producing some incredible albums together." Meadow Lane is inspired to take their calling seriously and continue to take the songs on their hearts to the places the Lord sends them. They're excited about joining the Chapel Valley family.
Meadow Lane's current radio single, "I Want to be Singing" from their album entitled "Blood, Grace, and Tears" is climbing the charts. Meadow Lane is working on song selection and songwriting for a brand-new album, which will be recorded with Chapel Valley on their Sanctuary Label. Visit Meadow Lane at www.meadowlaneministries.com
and be sure to like them on Facebook to learn more about upcoming news from this talented family trio.
Read the latest online edition of SGNScoops Magazine HERE
Download The PDF Version Of SGNScoops Magazine HERE
Find SGNScoops Magazine On Facebook HERE
Tags:
Chapel Valley Music
,
Christian Music
,
gospel music
,
Jeremy Epperson
,
Meadow Lane
,
Shane Roark
Posted in
announcements
,
artists
|
Comments Off

on CHAPEL VALLEY SIGNS MEADOW LANE ON THEIR SANCTUARY RECORD LABEL
Written by Staff on January 22, 2018 – 11:12 am -
Sharps Chapel, TN – The Chapel Valley family is growing again!  Gearing up for another very busy year, Chapel Valley has added three phenomenal songwriters to bring some exciting new music to Valley Songs Publishing, a division of Chapel Valley. "Our family of artists has grown, and we are blessed to produce a wide variety of music with the diverse talent God has blessed our family of artists with," said CEO, Shane Roark."
Barbara Lister Williams inherited her love for music from her father, legendary Mosie Lister, who taught her to appreciate and analyze the structure and beauty of all types of music. She shared many writing projects with her father and her worship songs have been well-received by her church in Nashville. The Williams family recently moved from Nashville, TN to Norfolk, VA. Barbara has retired from a 20-year teaching career and is looking forward to focusing on songwriting now. Barbara shared, "I am honored and eager to serve with these fine people at Chapel Valley, and praying for an exciting and productive 2018!"
Phil Morgan is a world-renowned singer/songwriter who has traveled with his wife, Pam, for 22 years, doing over 120 concerts each year. They reside in Missouri and have two beautiful daughters. Phil's songs have been featured on television shows such as Oprah, Montel, The 700 Club, Discovery Health Network, TBN, INSP, 3ABN, Purely Music and more. "I am very excited to work with the great folks at Chapel Valley. My greatest desire in songwriting and in life is to represent God with quality and integrity, so Chapel Valley is a perfect fit for me. I can't wait to see how God will use our partnership to reach people with His message of hope," stated Phil.
Amber Maxwell began singing at the tender age of two and penned her first song at only five years old. She and her husband, Rev. Charles Maxwell have four sons and reside in Rome, GA. Amber shared, "I am honored to serve as a staff writer for Valley Songs Publishing. I'm praying that 2018 will be a very productive year as we work together to further the kingdom of our Lord and Savior, Jesus Christ!" Amber's songwriting career was launched 15 years ago when she partnered with Peck Music Publishing. Over the years, groups such as The Crist Family, The Mylon Hayes Family Lindsey Graham, The McKameys, Josh and Ashley Franks, The Ferguson Family, The Hyssongs, the Goulds and many more notable groups have selected songs from her library.
"I am extremely excited to be working with this talented group of writers, says Jack Allen, Director of Publishing for Valley Songs Publishing. Each have their own unique qualities to bring to the table. They are not only talented, but are great people with hearts focused upon our Lord. Each have a proven track record of producing excellent songs, and we cannot wait to see what comes from putting them together in the same room!"
These incredible writers join Gina Vera on staff. Gina has written and co-written several hit songs over the years, including The Bowling Family's "Mourning into Dancing," which topped the charts at number one. Stay tuned for some incredible music from these writers and artists, presented to you by Chapel Valley. Visit us on Facebook to hear who's in the studio and listen to an occasional sneak preview of some of the music you'll hear on the radio in a few months!
Visit Chapel Valley online here.
More Gospel music news here.
Newest SGNScoops Magazine featuring your favorite artists here.
Listen to our Online Gospel music station here. 
Tags:
Amber Maxwell
,
Barbara Lister Williams
,
chapel valley
,
gospel music
,
Jack Allen
,
Mosie Lister
,
Phil Morgan
,
Shane Roark
Posted in
announcements
,
artists
|
Comments Off

on CHAPEL VALLEY ADDS THREE ADDITIONAL SONGWRITERS TO STAFF IN 2018  
Written by Staff on November 15, 2017 – 3:36 pm -
Sharps Chapel, TN – Chapel Valley's own Shane Roark and his fiancé, Jacqueline Ratliff are excited to announce their upcoming wedding. They will be married in a private ceremony in Pigeon Forge on December 8, 2017. Shane and Jacqueline welcome your prayers as they begin their life together as husband and wife.
There is a special bond between Shane and Jacqueline because of their mutual appreciation for Southern Gospel music. Originally from north Florida, Jacqueline grew up singing in church and moved to Tennessee to pursue a career in the music industry. Jacqueline sang with her cousin, Brian Norris, who formed the group Chapel Road. She has also done studio work singing background vocals and has worked for several theaters in Pigeon Forge, Tennessee. "When I met Shane, I didn't realize how diverse the music world was. I am so excited that God has led me to a man with such a passion for music and who works so closely in the development of innovative things in the Southern Gospel music industry. I'm thrilled to be a part of his life and it will be a joy to be at his side as God continues to use Him," Jacqueline shared.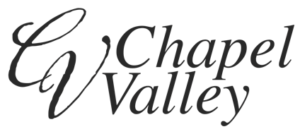 Shane resides in east Tennessee near Knoxville and is the co-owner of Chapel Valley music. He started playing sessions at age 16 and worked in multiple studios before launching Chapel Valley 18 years ago. Shane's incredible voice and instrumental talent allows him to arrange and produce music that is unparalleled. He has been producing music for 25 years, and is well respected among his colleagues and clients alike. "Chapel Valley is my passion and my calling. I look forward to having Jacqueline by my side as I continue to seek God's ever-unfolding plan for my life and my career," said Shane. Shane has three children, Madissen, Makenna and Branson.
Shane and Jacqueline will be foregoing registering at shops, stores and other registries. In lieu of gift registries, they would be honored to accept gift cards as they build their life together. Some of their favorites are:  Walmart, Target, Home Depot, Cheddars, Texas Roadhouse, Olive Garden, Chic-Fil-A and fuel cards. Cards can be mailed to Chapel Valley, Post Office Box 99, Sharps Chapel, TN 37866.
Mark 10:9 says, "What therefore God hath joined together, let not man put asunder." May God bless this union and the entire Roark family as they celebrate the love Shane and Jacqueline have been blessed with.
Media contact:  Marcie Gray
publicity@chapelvalleystudio.com
For the latest issue of SGNScoops Magazine click here.
For the latest Gospel music news click here.
For online Gospel music radio click here.
Tags:
Chapel Valey
,
gospel music
,
Shane Roark
Posted in
announcements
,
artists
|
Comments Off

on CHAPEL VALLEY'S CEO, SHANE ROARK AND JACQUELINE RATLIFF ANNOUNCE UPCOMING WEDDING
Written by Staff on November 14, 2017 – 2:28 pm -
When the Roark brothers established Church House Studios in 1996 in Middlesboro, Kentucky, they envisioned more than just a recording studio. In 2005, the studio relocated to Sharps Chapel, Tennessee and was renamed Chapel Valley.  Travis and Shane Roark have more than 30 years of experience in the music industry, and they not only realize the importance of an excellent quality recording project, they also understand the need for support beyond the studio experience.
In 2009, Chapel Valley's client list began to grow rapidly, making it known as the fastest growing record company in gospel music. As the Chapel Valley family of artists has grown, its staff has grown, also. "Identifying the needs of both new and established artists is something we make an investment in. The support doesn't end when the recording is finished. In fact, that's where it all begins," states Shane Roark, CEO for Chapel Valley.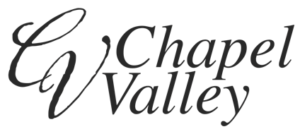 As the Chapel Valley family continues to grow, the leadership team continues to develop and provide support such as recording services, marketing, radio promotions, video production, artist management and in-house duplication. "Handling these services for our family of artists allows them to concentrate on the most important aspect of their ministry – spreading the Gospel," Travis said.

Marcie Gray Management and Design, owned and operated by Marcie Gray from Dandridge, Tennessee, provides public relations, marketing and artist development services in the Christian music industry. Marcie's love for Southern Gospel music runs in her blood, being a member of the LeFevre family. Her desire to support her own family's ministry grew as she became involved behind the scenes of The
LeFevre Quartet's ministry 8 years ago. "Each ministry has its own personality, style and mission. Having a team of people to support your ministry behind the scenes is crucial. We will help identify your goals and communicate your mission to your audience," shared Marcie. Chapel Valley is honored to share the successes of their family of artists and makes it a priority to help refine and grow their ministries. "I am so excited to be a part of what they are doing," Marcie stated.
This partnership will strengthen the support that Chapel Valley already provides to their artists. "What an honor it is to share news about ministry events with the fans who want to know what's going on. Public relations and media communication is critical to every business. I am so honored to join the Chapel Valley family as their Publicist," Marcie shared. Visit Chapel Valley's website at www.chapelvalleymusic.com to learn more about how you can be a part of the family!
Media contact:  Marcie Gray
publicity@chapelvalleystudio.com
For the latest issue of SGNScoops Magazine click here.
For the latest Gospel music news click here.
For online Gospel music radio click here.
Tags:
chapel valley
,
Marcie Gray
,
Shane Roark
,
Travis Roark
Posted in
announcements
,
artists
|
Comments Off

on CHAPEL VALLEY SIGNS EXCLUSIVE PUBLICITY AGREEMENT WITH MARCIE GRAY
Written by Staff on September 28, 2017 – 6:46 am -
This morning, Thursday, September 28, Chapel Valley Music Group brought DJs and media together for a celebratory breakfast. This NQC tradition is always highly anticipated  by media and radio personalities.
Shane Roark and Richard Hyssong from Chapel Valley engaged the crowd in food, fun, and fellowship.
Participants enjoyed an extensive buffet breakfast as well as games and prizes.
Coastal Media CEO Rob Patz, owner of SGNScoops and WPIL FM, and DJ of Highway 9, along with Vonda Easley from WPIL FM, were invited to join in the festivities.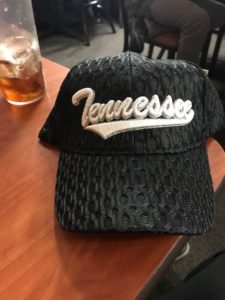 Easley and Patz were presented with special Tennessee ball caps as they were from out-of-state. Patz, from Seattle, is usually noted as the personality who has traveled the farthest to attend NQC and this major annual event.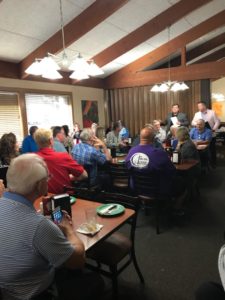 Patz noted, "It is always enjoyable to attend the breakfast put on by Shane and Richard. We really appreciate the Chapel Valley folks. Plus, they always give away cool stuff. Thanks so much guys from SGNScoops and WPIL FM."
For the latest issue of SGNScoops magazine click here
For more gospel music news click here.
For online gospel music click here.
Tags:
Chapel Valley Music Group
,
Coastal Media Group
,
national Quartet Convention
,
nqc
,
Richard Hyssong
,
rob patz
,
Shane Roark
,
Vonda Easley
,
WPIL FM
Posted in
announcements
,
artists
|
Comments Off

on Chapel Valley thanks Media for a great Year
Written by Staff on October 21, 2016 – 3:58 pm -
SGNScoops caught up with Roger Barkley Jr to ask him a few questions about his ministry and latest release to national radio entitled, "Good Ole' Days."
SGNScoops: Roger, what have you been up to in the recent months?
Roger: Since graduating in May with my degrees in Web Design, Graphics, and Video Editing, I have been putting my education to use in our ministry and continuing to evangelize with my family.
We have been seeing souls and lives changed by God. A true blessing.
SGNScoops: We know radio has been playing your music. Is there a new song coming soon?
Roger: I have been busy working on releasing our new single and title track "Good Ole Days," produced by Shane Roark on Mercy Road Records at Chapel Valley Music. I love those guys.
SGNScoops: Tell us a little about the song.
Roger: The song started out about telling about how I grew up on the farm, the way I was raised and worked hard, where a hand shake and a man's word meant more than a written contract. It talks about how we used to come together as families and such. As my wife is quick to point out when someone mentions the song, those are all great things, but if we miss the point of the song, in that turning back to the "Good Ole Days" needs to include turning back to the God of the "Good Ole Days," we have missed the entire meaning of the song.
SGNScoops: That is great advice for the shape this country is in and we wish you well with this song.
Roger: Thank you. We are releasing it nationally and since it is technically classified Inspirational Country we are hoping secular stations may pick it up as well. We love playing at and to churches but want to let the rest of the world hear
our story as well.
SGNScoops: Your music sounds like it fills up your schedule. Is there anything else that occupies your time?
Roger: While I am not on the road I am privileged to lead worship at Leestown Gospel Church in Frankfort, KY on Sunday Mornings and Redemption Road Community Church in Stamping Ground, KY on Sunday Afternoons. I, my wife Dianna and daughter Chelsea are continuing our education. They are going for their Masters in Counseling, while I am chugging away at my Bachelor of Arts.
I have said it before that there is no such thing as a solo ministry. I cannot nor could not do this by myself. I know I have God on my side, but having a family that supports you and helps you makes life better in so many ways. I thank God for my wife, for my other three children (Derrek, Melinda, and Amanda), for my Mom and Dad that raised me, my pastors and their wives and even my dumb brothers who you will hear me tell stories about from the stage daily. Family is
important to me.
SGNScoops: It sounds like you are a thankful man.
Roger: I'm very grateful that God has allowed me to do what I do. Back when we were doing over 250 dates per year (sometimes three per day), I would hear, "we gotta go" or, "we have to go." My mind set is we "get" to go. We have the best story that was ever told. The greatest Man that ever lived. He did all of this for us and until my last breath I will be proclaiming His name in some way, with some music, media, in some type of venue somewhere, as long as people will listen to my voice.
SGNScoops: What's coming up next for Roger Barkley Jr and your ministry?
Roger: My wife and daughter started a ministry called Measures of Hope that crochets prayer blankets, prayer shawls, and hats for those needing prayer. From babies in NIC Units, Cancer patients or ones who have lost loved ones or going through hard times, this simple ministry has had items reach around the world. I said that to say this: We are coming into a time of the year when people will be gathering around tables for many different holidays. We are heavily involved in
our local communities with helping people see that we have the ONLY Hope that there is in this world. That hope is Jesus. Our Hope is in Him. It's not about recognition and fame. It's not about how many followers you get on social media. If they do not have HOPE and do not see the hope in your life, then you need to examine yourselves.  Lamentations 3:40
Let us test and examine our ways, and return to the Lord!
SGNScoops: Thank you for time Roger. How can people reach you or get your music?
Roger: All contact info is on my website at www.RogerBarkleyJr.com or www.BarkleyMusicandMedia.com  or call our office 502-382-8299 – all music can be purchased or downloaded there as well as on CD Baby  Itunes and Amazon.
Roger Barkley Jr. writes a column for SGNScoops magazine.
For more Gospel music news, click here.
Tags:
Chapel Valley Music
,
Mercy Road Records
,
Roger Barkley Jr.
,
Shane Roark
Posted in
announcements
,
artists
|
Comments Off

on Roger Barkley Jr. releases Good Ole Days
Written by SGN Scoops on February 16, 2012 – 9:08 am -
PIGEON FORGE, TN — Singer / songwriter Michael Jason Frost, along with his wife Jennifer and singer Amy Bebout, have come
together to record a CD as "The Michael Frost Trio." The new project is scheduled for an April 2012 release on Sanctuary label a division of Chapel Valley.
All three singers are recent performers at The Miracle Theater in Pigeon Forge, TN, where for five years they were part of the cast of the popular musical, The Miracle, about the life of Christ. This is where the three singers first discovered their harmonious blend and mutual love for gospel music. They began to perform as a trio and quickly gained a following. Through a fundraising website, kickstarter.com, the trio was able to raise money from their fan base to record together for the first time as a trio.  The project, produced by Shane Roark at Chapel Valley Studios, will include 12 original songs written by Michael. Titled "What A Way To Worship," the CD will initially be available online at www.themichaelfrosttrio.com. A radio single will be released soon.
 Michael is an established singer / songwriter with several songs that have climbed the national charts for him and for others as well. He is currently the full-time baritone singer for Dove-Award nominated group, HisSong. Shane Roark, Producer and Richard Hyssong, Marketing and Artist Director are pleased to welcome them to the Chapel Valley family!
For more information about The Michael Frost Trio and to pre-order the new CD, visit www.themichaelfrosttrio.com.
Tags:
chapel valley
,
hissong
,
Michael Frost Trio
,
Michael Jason Frost
,
Shane Roark
,
Southern Gospel News
Posted in
announcements
|
Comments Off

on THE MICHAEL FROST TRIO TO RELEASE DEBUT CD
Written by SGN Scoops Staff on May 19, 2011 – 4:15 pm -
Sharps Chapel, TN- Chapel Valley is pleased to announce that they have come to a recording agreement with soloist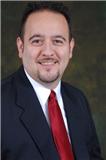 David Clay. He will also be a part of some of the SonShine Promotion events, that is a division of Chapel Valley. Including the popular SonShine cruise in January 2012.
David has a wide range vocally and has delighted audiences everywhere.  "It is great to see an artist that can offer several musical styles in a concert", states Shane Roark, co-owner of Chapel Valley. "His CD that will be recorded in the next few months will showcase his ability to do these styles of music, while still keeping his roots in Southern Gospel and Christian Country."
He is also an ordained minister and has a heart to see souls come to Christ. While singing is his main ministry, David is often asked to speak to churches and conferences around the country.
Be watching for his new CD and radio singles through Chapel Valley coming soon. For more information on David Clay and his ministry go to
www.dcmministries.com
. Also to find out more about Chapel Valley, Gospel Music's fastest growing record company go to
www.chapelvalleystudiocom
Tags:
chapel valley
,
christian country
,
David Clay
,
Shane Roark
Posted in
announcements
,
christian entertainment
|
Comments Off

on Chapel Valley signs David Clay
Written by Rhonda on October 23, 2010 – 5:39 am -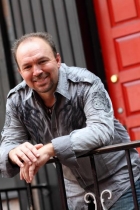 Sharps Chapel, TN – Chapel Valley has confirmed that it has reached a recording and promotions agreement with soloist, John Ralston. John will record under the Mercy Road label which is for Chapel Valley artists that sing commercial country gospel.
In the last year, John has seen his music ministry grow very rapidly. He recently sang the popular patriotic song, "God Bless the USA," in front of 4,000 people. One of the featured speakers at the event was former governor, Mike Huckabee. John was honored to be a part of this special event that was aired on TBN's affiliate in Ohio. In the early part of October, John also was one of the performers at WRFD's Praise and Worship in the Park. The venue sat 10,000 people.
"We are looking forward to working with John, and to see what God has in store for him and his ministry," states Richard Hyssong, Marketing and Artist Director for Chapel Valley. Shane Roark, co-owner and producer at Chapel Valley, says he is excited to work with John on his next project.
To keep up-to-date with John Ralston, go to www.johnralstonministries.com. His new CD will be released in the summer of 2011.
Tags:
chapel valley
,
John Ralston
,
Mercy Road Label
,
Richard Hyssong
,
Shane Roark
Posted in
announcements
|
Comments Off

on Chapel Valley Signs John Ralston
Written by Rhonda on August 31, 2010 – 1:42 pm -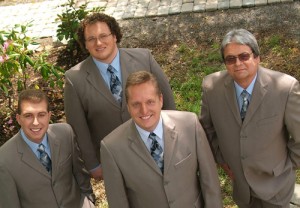 Sharps Chapel, TN- Four Fold Quartet and Chapel Valley are pleased to announce that they have reached a recording, marketing and radio promotion agreement.The Quartet will be signed to the Sanctuary Label. This agreement also includes that they will be involved with Chapel Valley's, SonShine Promotions, which includes their popular and often sold out cruises, Christmas in the Smokies and other various events around the country.
 
Four Fold's owner and Tenor singer, Greg Powers, is not only excited about the highly anticipated recordings that they will release with Chapel Valley, but also all the opportunities that the record company has to offer. Greg is ecstatic about the hiring of Floyd Cairns as their new bass vocalist. He has just come aboard with the group and their friends and fans will enjoy his bass singing.
 
Richard Hyssong, Marketing and Artist Director for Chapel Valley, appreciates the fact that Four Fold has always kept a high standard in gospel music as well as their witness for God. "They have had a successful 30 years in southern gospel music and our record company knows that even better days are ahead for this high energy group. Greg Powers and I are currently working on getting a song out to radio soon. It has been almost a year since their last release and DJ's are really anticipating their next one. It will be our privilege to promote their next song off our compilation disc," states Richard.
 
From day one of negotiations both Four Fold and Chapel Valley knew that they would be a good fit. "Sometimes you just know that musically and spiritually you connect," states Shane Roark, Co-owner of Chapel Valley. "We are already planning their upcoming project with us and cannot wait for the the southern gospel world to hear it!"
 
For more information about Four Fold go to www.four-fold.com. You can also keep updated about Chapel Valley by going to www.chapelvalleystudio.com. If you or your group would like to know how you can become part of Chapel Valley contact Richard at cvradio1@hotmail.com.
Tags:
chapel valley
,
Floyd Cairns
,
Four Fold
,
Greg Powers
,
Shane Roark
,
SonShine Promotions
Posted in
announcements
|
Comments Off

on Chapel Valley Signs Four Fold